Suzuki Hayabusa Price in Delhi
Suzuki Hayabusa
Change Bike
Exclusive cashback offer
Buy on lowest EMI and get PayTM cashback of Rs2,100
Not interested in buying on EMI?
You can still avail this offer. Get PayTM cashback of Rs. Rs500
Bikedekho exclusive offer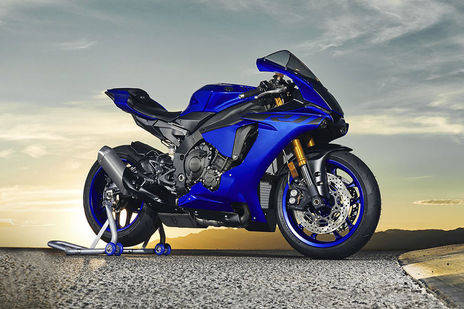 Yamaha YZF R1

*On Road Price Delhi

22,68,472* Onwards
Why Book with us?
Paperless Loan
Approval within 1 hour
Flexible down payment & tenure options
End to End assistance at dealer point
Suzuki Hayabusa On Road Price in Delhi
Hayabusa Price in Delhi
Suzuki Hayabusa On road price in Delhi starts at Rs15,36,812 for the one variant available: Hayabusa STD and you can choose from 2 colours available. Check out Hayabusa bike Price, EMI options, competitors, nearby showrooms and loan offers to choose the best bike for you.
Competitors to Suzuki Hayabusa
Exclusive offer
Lowest Interest Rate on Suzuki Hayabusa available
Rate of Interest
Rs

1,780

PayTM Cashback
Rs2,100
Total Savings:
Rs4,580
EMI Calculator
for
Down Payment you will make {{sliderPayment_formated}}
Bank Interest Rate
{{percentageSlider.value}}%
{{percentageRange.value}}
Loan Period
{{monthSlider.value}} Month
On road price
{{calculationEmiOnRoadPrice_formated}}
Get Loan starting @ 9.7%
Finance offers from our affiliates including Tata Capital, Bajaj Finance, IndusInd and HDFC Bank
Suzuki Showrooms in Delhi
RDB - Bhikaji Cama Place

R-1A, Ansal Chamber-1, Bhikaji Cama Place, New Delhi. 110066
Research on Suzuki Hayabusa