Should you still go for the racy naked?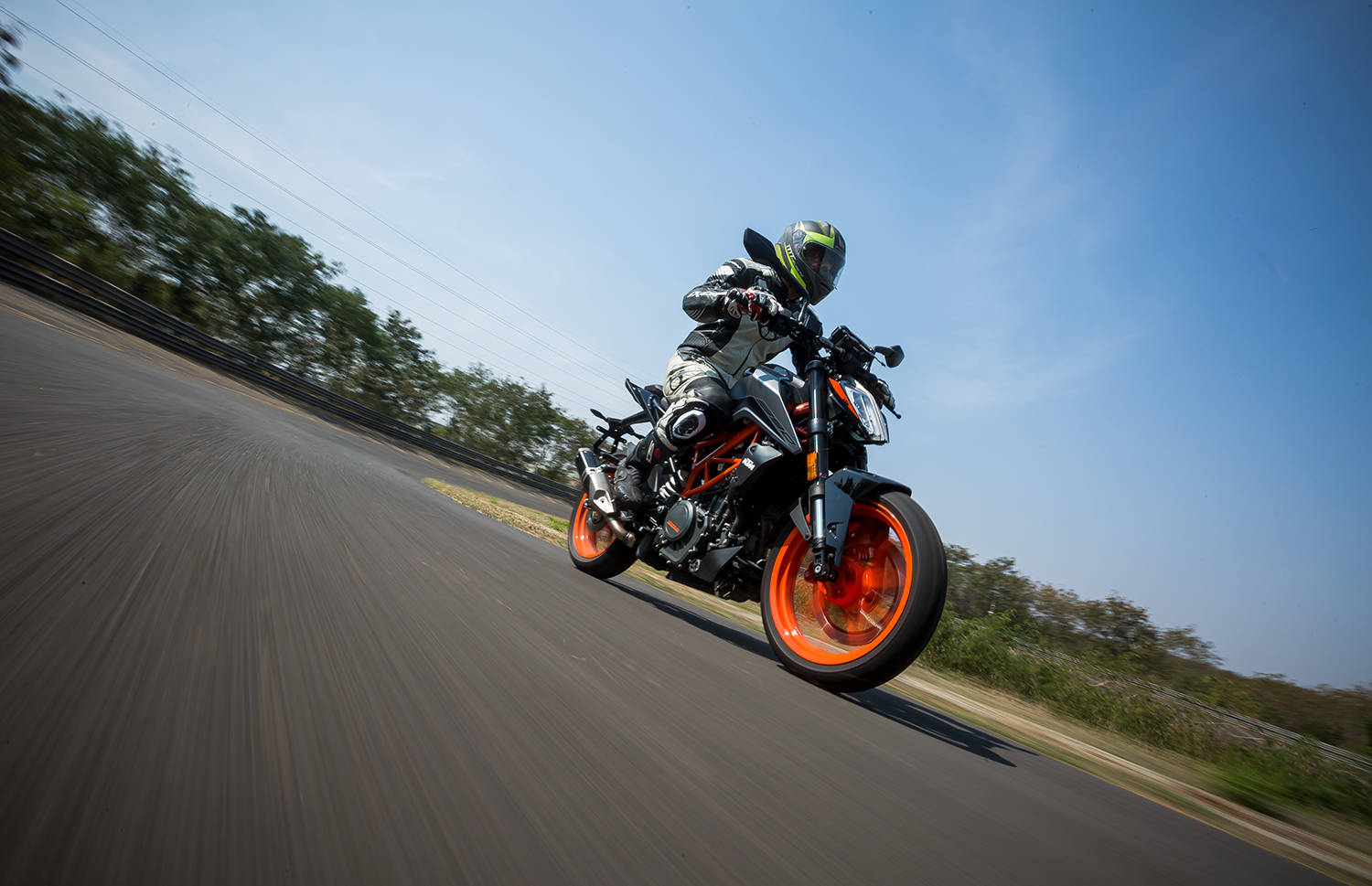 KTM gave its 390 Duke a mild update as it moves into the BS6 era. The sporty naked now costs Rs 5,000 more than before. Does it still warrant your money?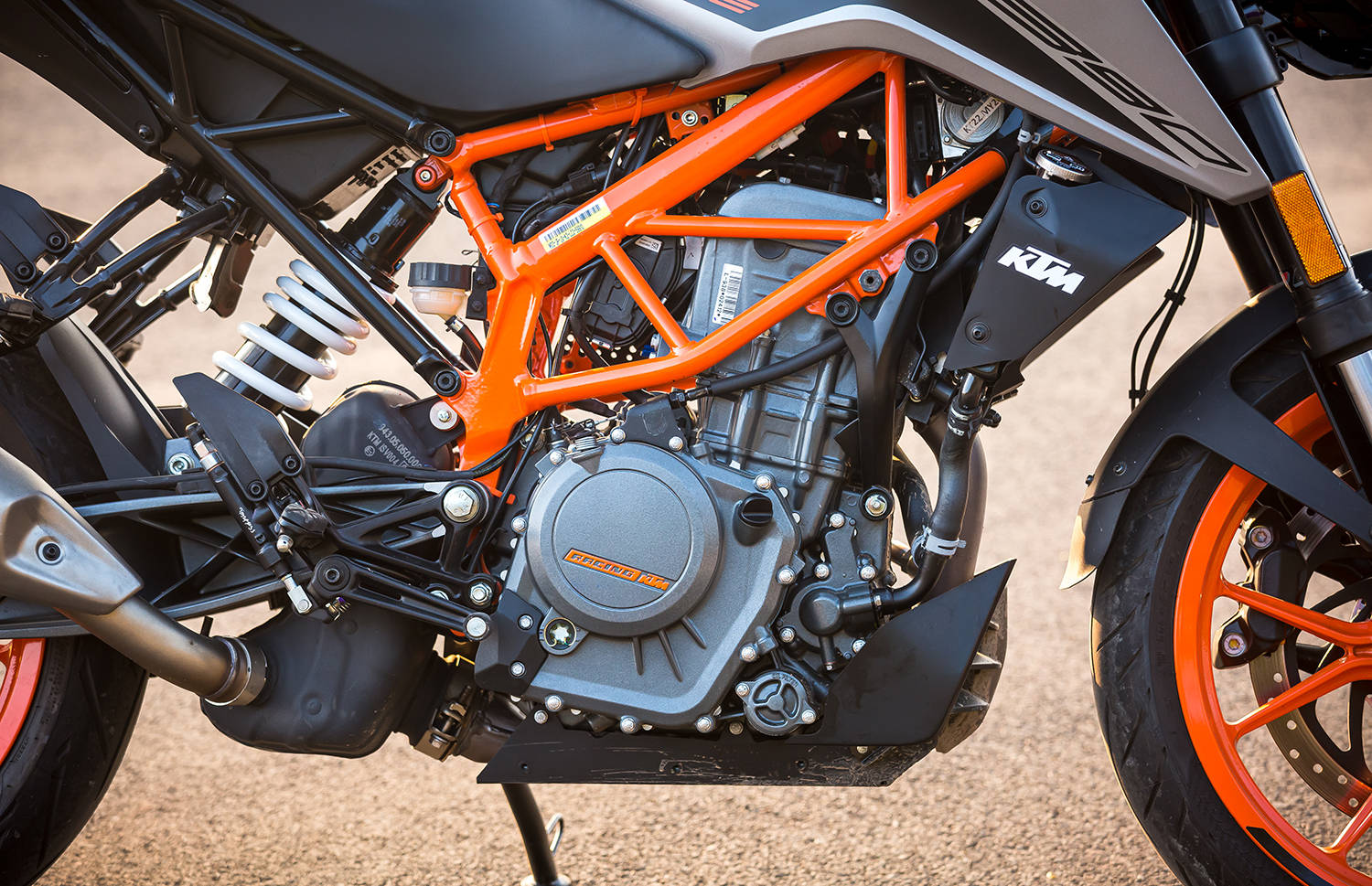 PROS
No change in engine output
KTM is one of the few bike makers in the country to make sure that the performance of its engines hasn't changed despite meeting BS6 emission norms. Gladly then, the 373cc single-cylinder motor still pumps out 43.5PS and 37Nm. Kerb weight has gone up by 4kg but you do not feel the extra weight.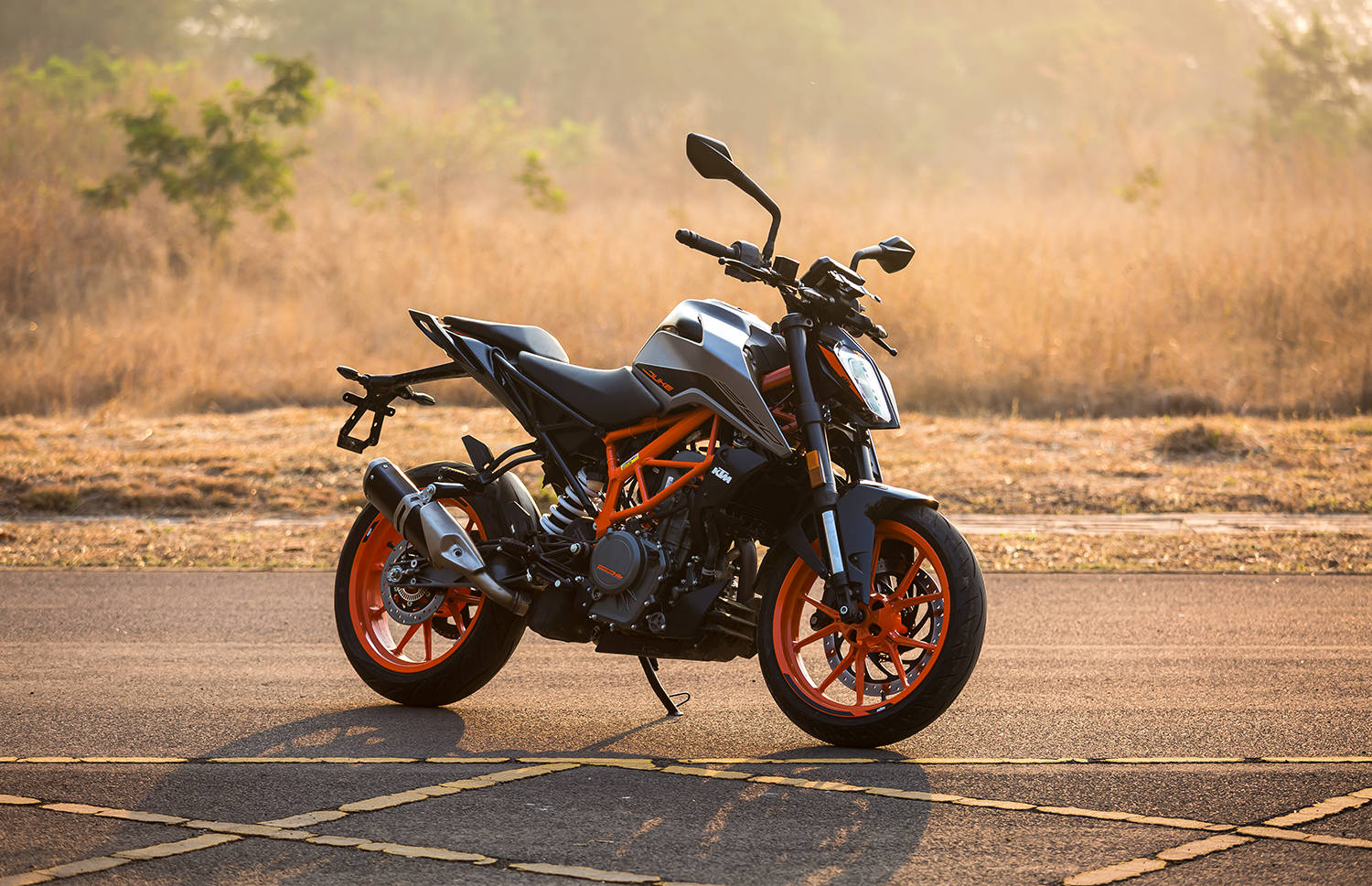 New colours are smashing
Not finding a pure orange colour scheme on a KTM naked might seem blasphemous but the new grey or white colours look simply fantastic. They do have hints of orange in them, though. If we had to pick one, we would definitely opt for the matte grey one.
Price hike is marginal
KTM is asking Rs 2.52 lakh, which is Rs 4,716 more to be exact, for the new 390 Duke BS6. The prices haven't gone up drastically, making sure that it is still priced competitively in comparison to its rivals like the BMW G 310 R or the TVS Apache RR 310 BS6.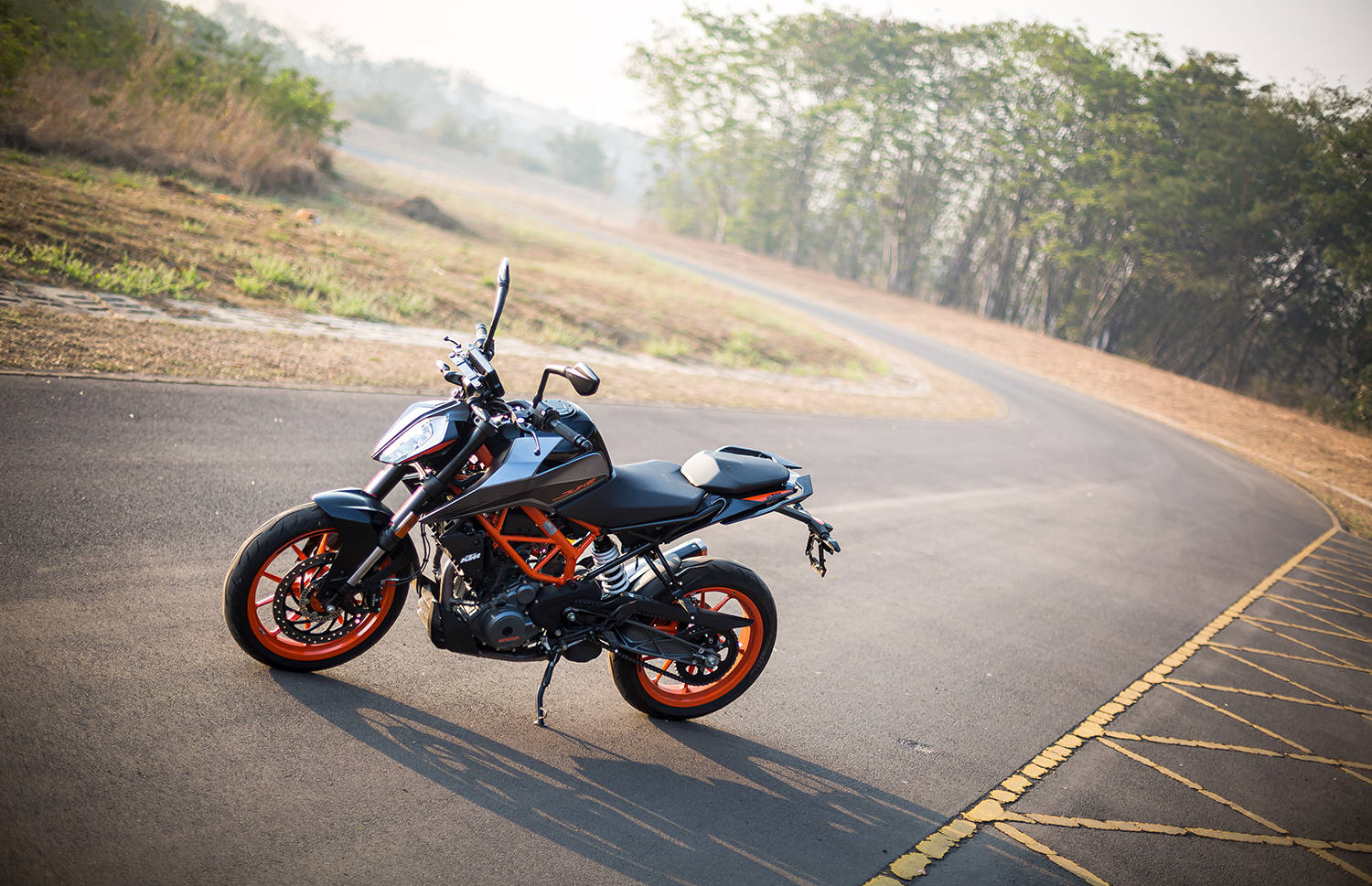 CONS
Is less of a value for money proposition
While the price hasn't gone up by a lot, the new 390 Duke BS6 doesn't feel as much of a value for money proposition as it was in 2017. The Royal Enfield Interceptor 650 is priced precariously close to the 390 Duke, managing to offer a relaxed twin cylinder riding experience with enough performance on tap to keep up with the Duke.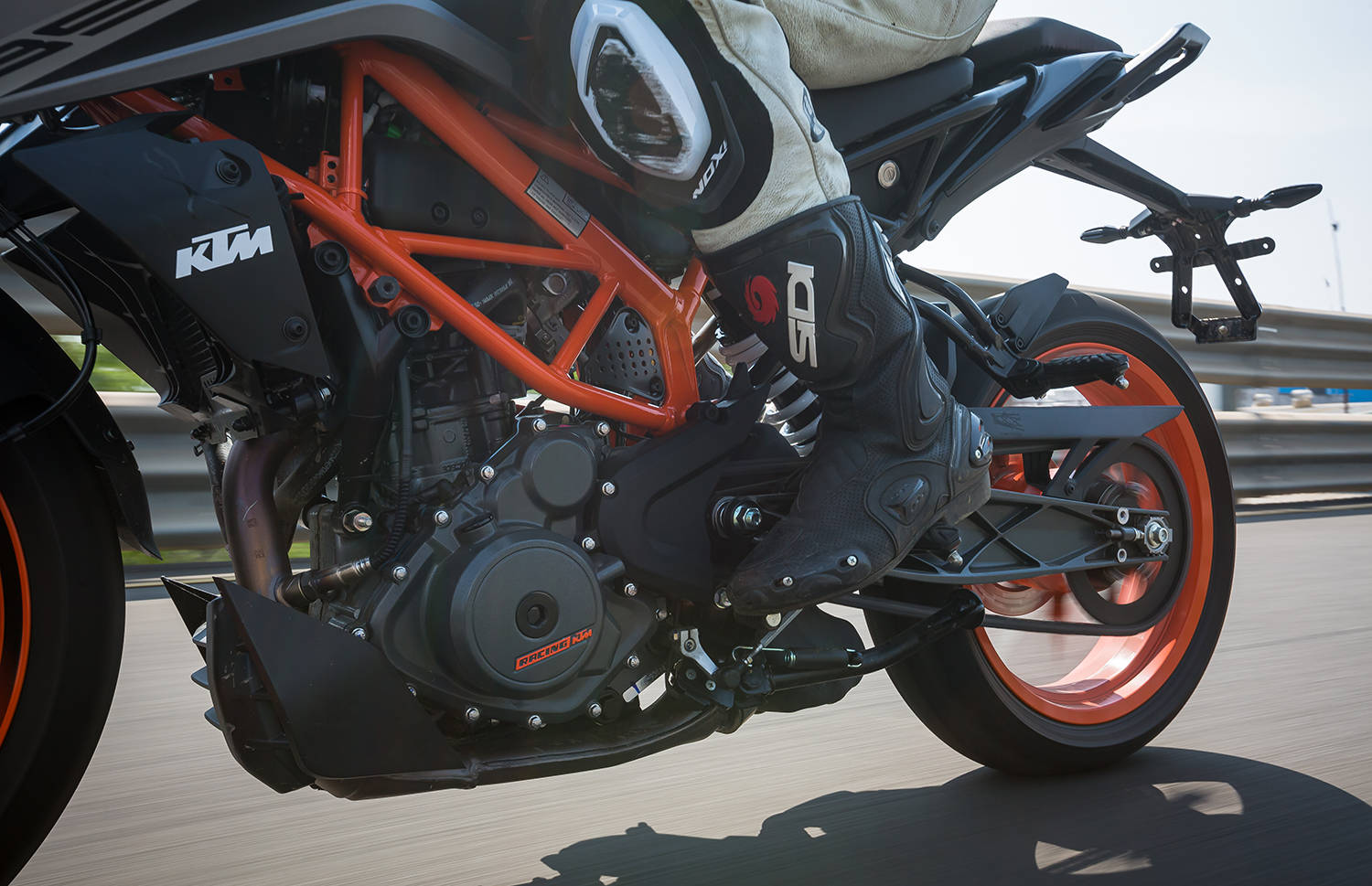 Quickshifter+ doesn't work as desired
One of the highlights of the new 390 Duke is the addition of a bi-directional quickshifter. The system works well when you want to do clutchless shifts at moderate revs, but it doesn't provide seamless shifts at revs closer to the redline. Hence, while it might be a good tool for commuting, it doesn't really help when out on the track to shave off milliseconds of your lap.
Also Read: 2020 KTM 390 Duke BS6: First Ride Review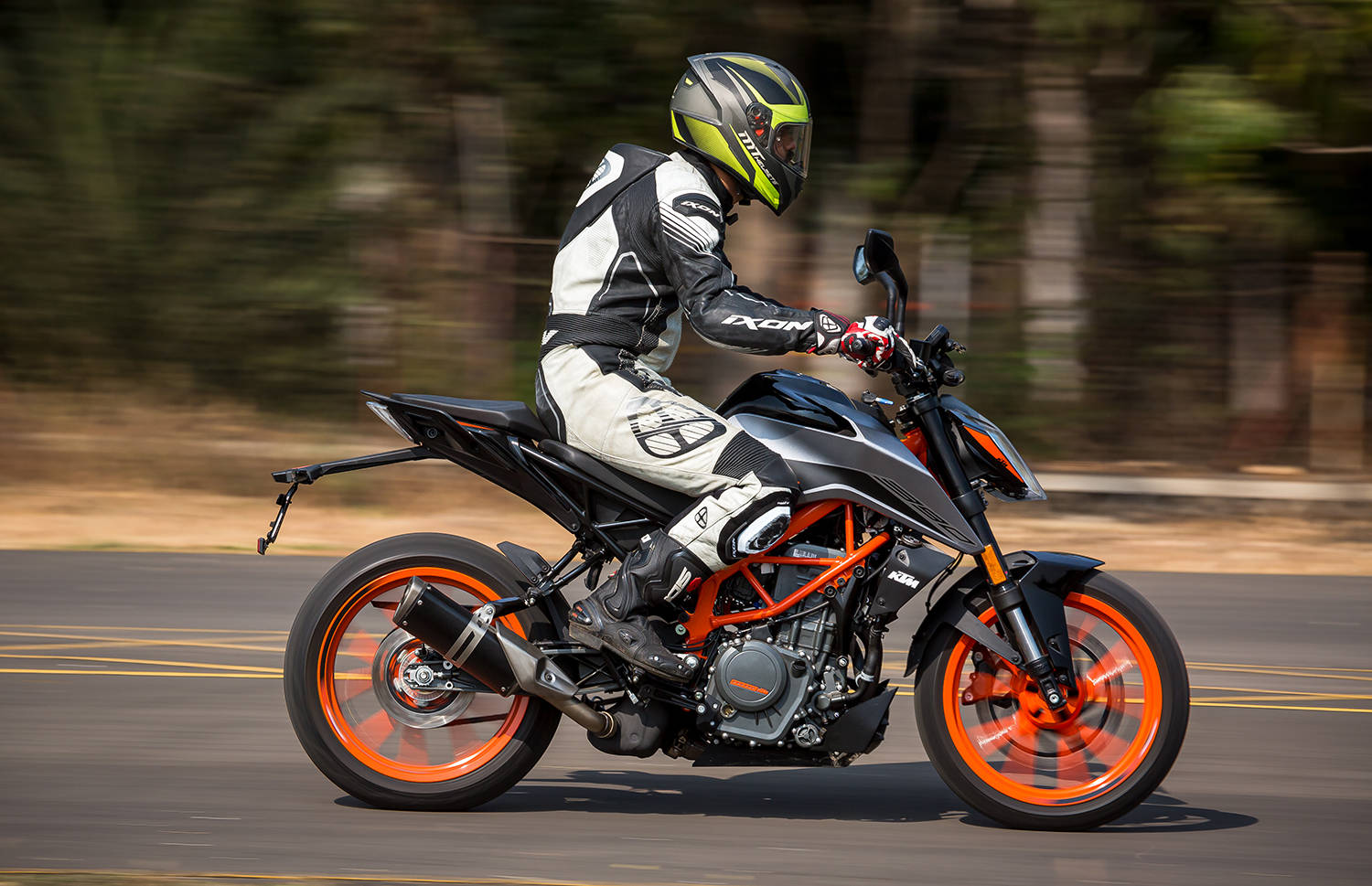 New ground clearance is ridiculously low
At 151mm, the ground clearance of the 390 Duke BS6 is 24mm lower than before. This is because KTM has had to reroute the exhaust system from around the cylinder heads to below the engine. Hence, you now run a greater risk of scraping the exhaust now.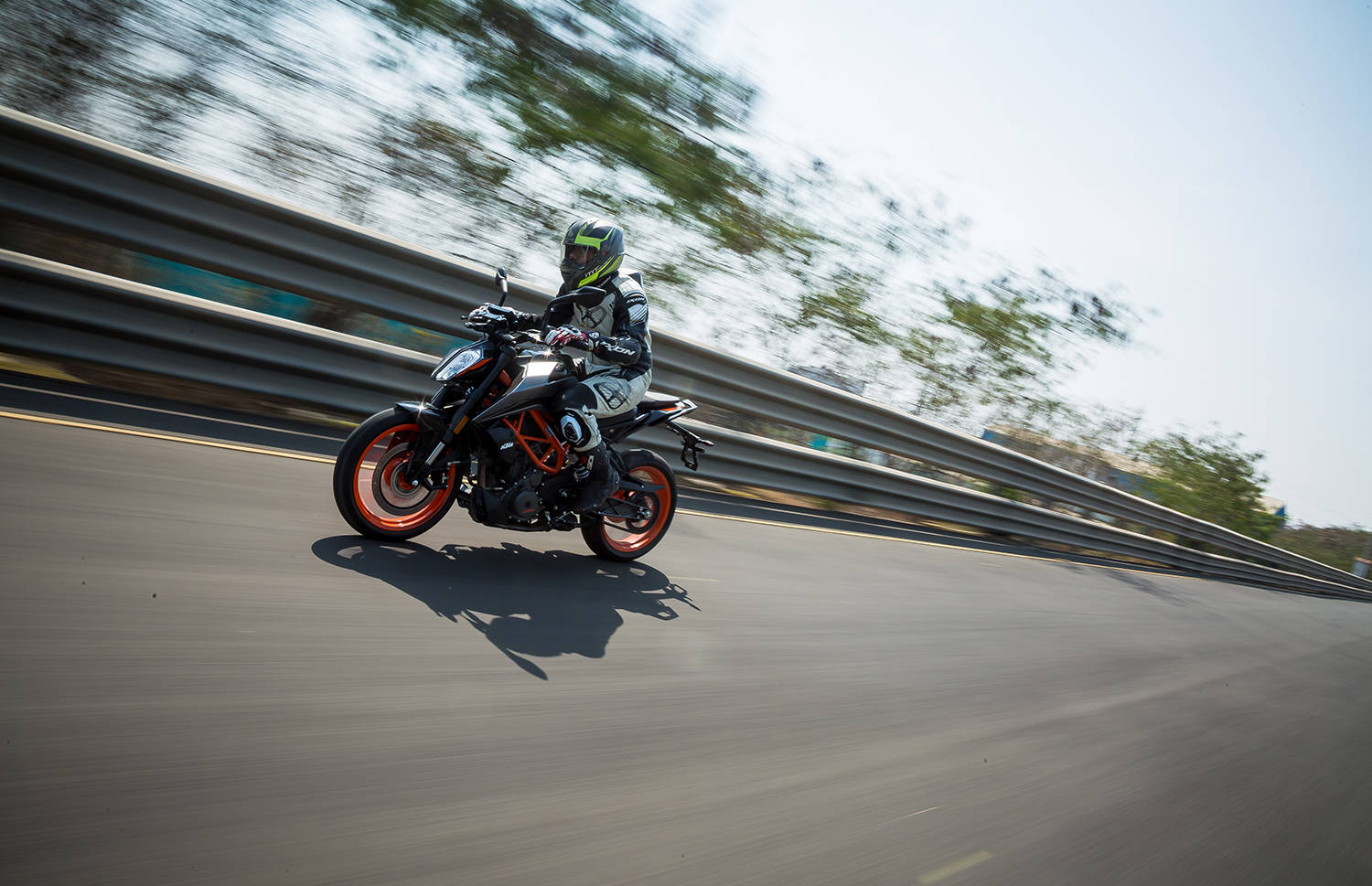 Should You Buy It? Yes
Nothing remotely comes close to the KTM 390 Duke when it comes to smiles per miles. It is still the racy naked from 2017 with small updates that do not rob the bike of its playful character. At Rs 2.52 lakh, it is slightly less value for money but that should not stop you from purchasing a fun to ride motorcycle.