More colour options translate to more individualisation. Here are scooters that widen your choices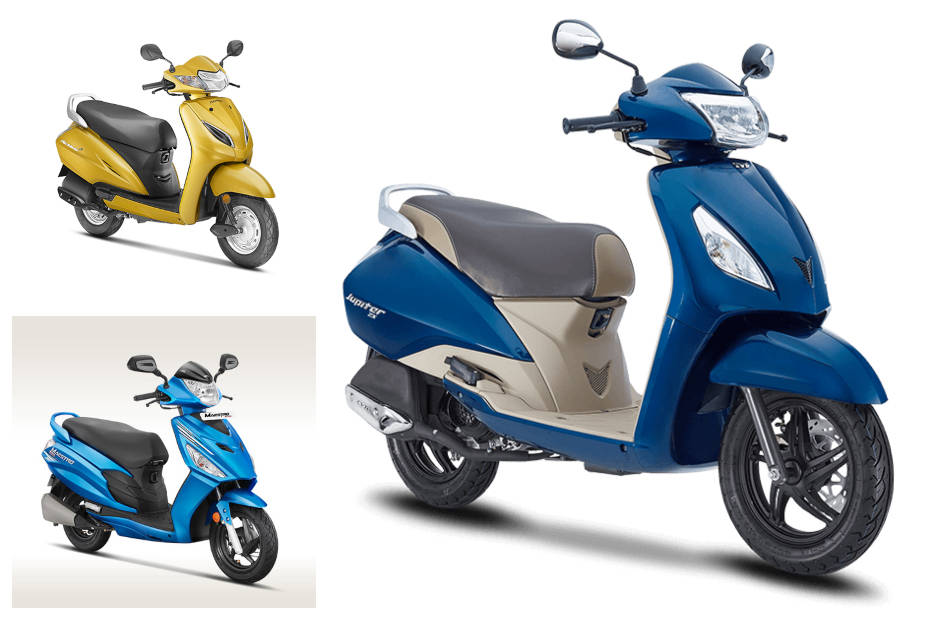 Two-wheeler manufacturers offer scooters with a wide range of colour options to allow customers a wider scope of individualisation. Here are 5 scooters that offer the most colour options:
1. TVS Jupiter 110: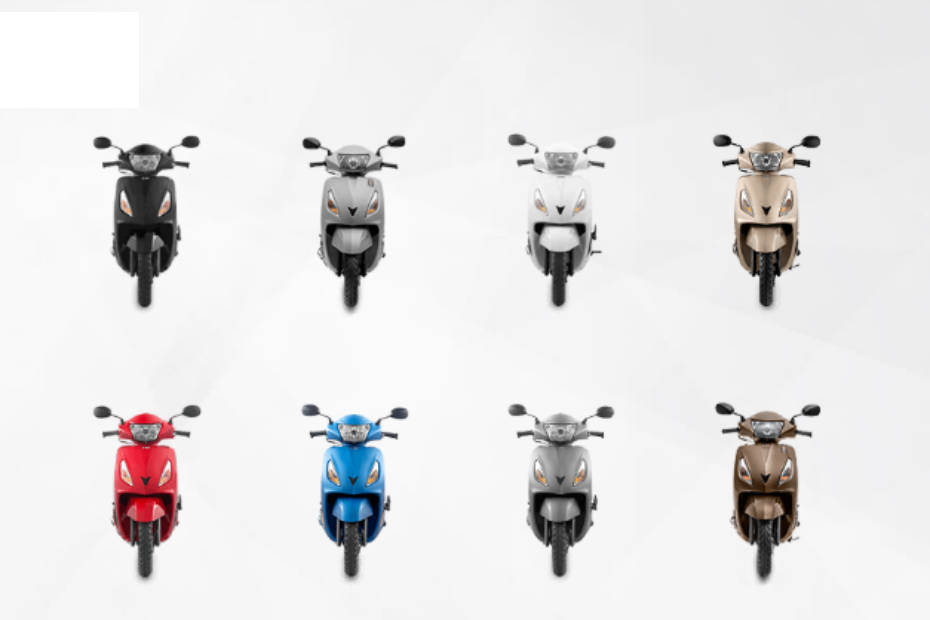 The 110cc scooter offers a choice of 14 colours across 4 variants. On the base Jupiter, you have 8 colour options: Midnight Black, Matte Silver, Pristine White, Mystic Gold, Volcano Red, Matte Blue, Titanium Grey and Walnut Brown. The Jupiter ZX and ZX Disc variant gets two unique colour options: Starlight Blue and Royal Wine. On the higher Jupiter Classic variants, you have two colour options: Autumn Brown and Sunlit Ivory. TVS also offers a more upmarket Jupiter Grande variant, which gets LED headlamp and Bluetooth connectivity. It comes in Tech Blue and Matte Starlight Blue.
2. Honda Activa 5G: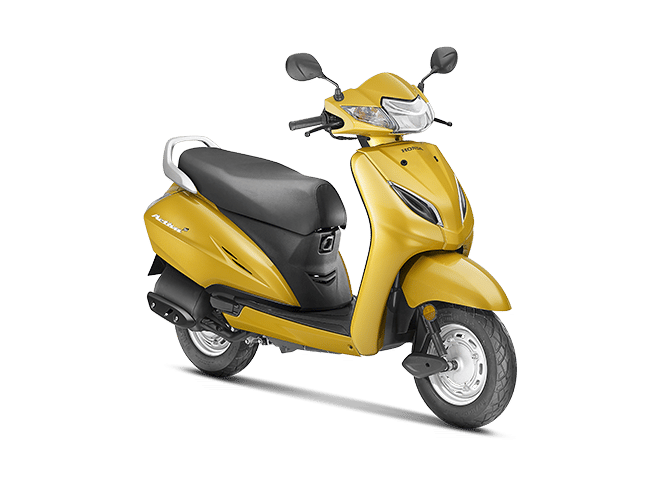 India's best selling scooter comes with 8 colour options. It is also available in a limited edition variant that offers two additional colour options. The Activa 5G is available in Dazzle Yellow Metallic, Majestic Brown Metallic, Matte Axis Grey Metallic, Black, Matte Selene Silver Metallic, Pearl Amazing White, Pearl Spartan Red and Trance Blue Metallic. Its limited edition variant gets two 2-tone colour options: Pearl Precious White/ Matte Selene Silver and Strontium Silver Metallic/Pearl Igneous Black.
3. Hero Maestro Edge: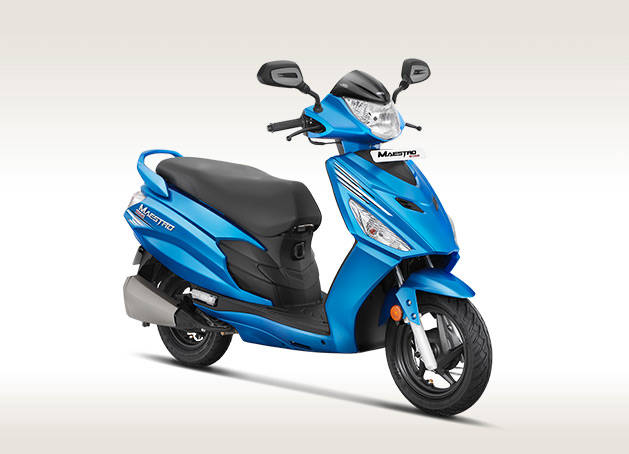 The Maestro Edge is another good looking scooter and is available in 9 colour options: Shooting Night Star, Techno Blue, Matte Vernier Grey, Matte Blue, Panther Black, Pearl Silver White and Candy Blazing Red. It is also available in two 2-tone colour options: Sporty Matte Grey with Red and Active Matte Grey with Blue.
4. TVS Scooty Pep+: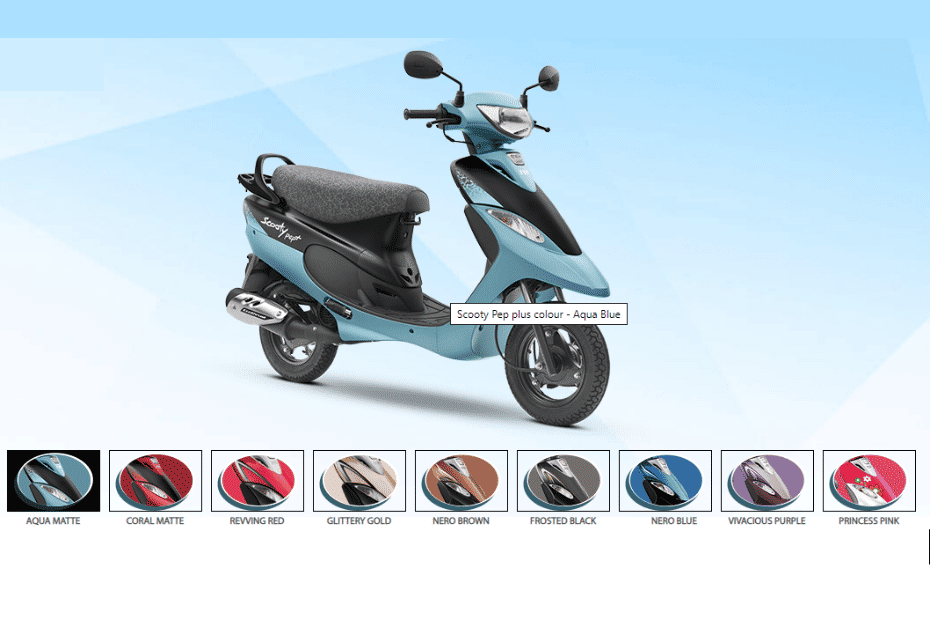 The diminutive 88cc scooter is available in 9 shades including two matte colour options. These colours are Aqua Matte, Coral Matte, Revving Red, Glittery Gold, Nero Brown, Frosted Black, Nero Blue and Vivacious Purple. It is also available in bright Princess Pink.
5. TVS Scooty Zest 110: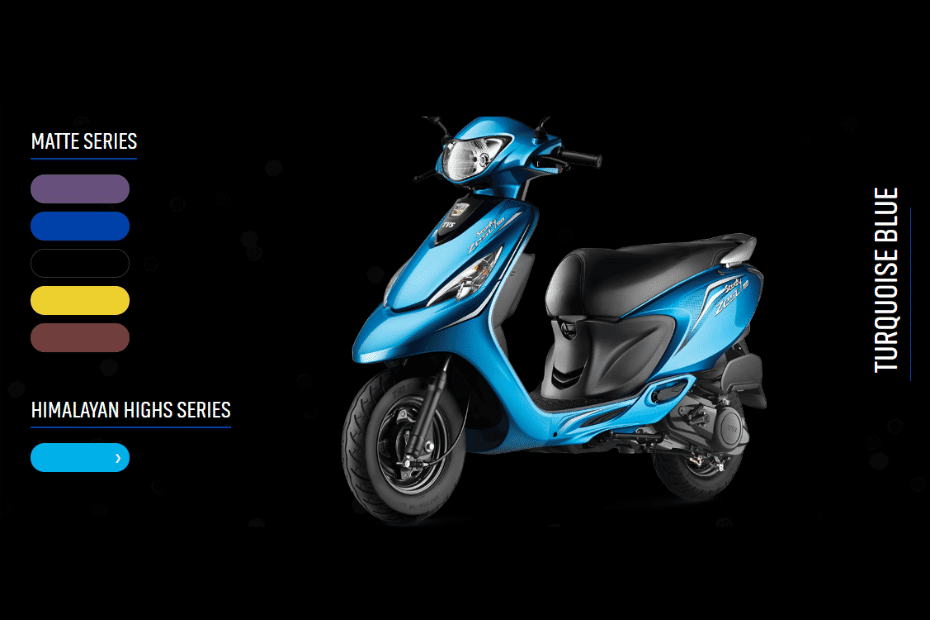 While the Scooty Zest might not have as wide a colour range as others here, it has the most matte colour options. The matte series consists of Matte Purple, Matte Blue, Matte Black, Matte Blue and Matte Red. It also gets a glossy colour option called Turquoise Blue.