Here's a list of accessories that'll help you customise your Interceptor 650 and Continental GT 650 to your taste
All accessories come with a 2-year manufacturer warranty.
While most accessories are compatible with the Interceptor and Continental GT, a select few are designed specifically for each of them.
All of these add-ons are pretty reasonably priced.
Options include flyscreens, fork gaiters, seats, panniers, sump guard, engine crash guard and much more!
If you've already saved up enough for either of the bikes, we'd suggest you put aside a little more cash for some of the accessories Royal Enfield is offering with the 650 twins. While both the Royal Enfield Interceptor 650 and Continental GT 650 look good already, these accessories can help your motorcycle stand out a bit, and maybe make it more practical as well. Here's a list of add-ons that have been specifically designed for the 650cc twins and come directly from the house Royal Enfield.
Tall and Short Flyscreen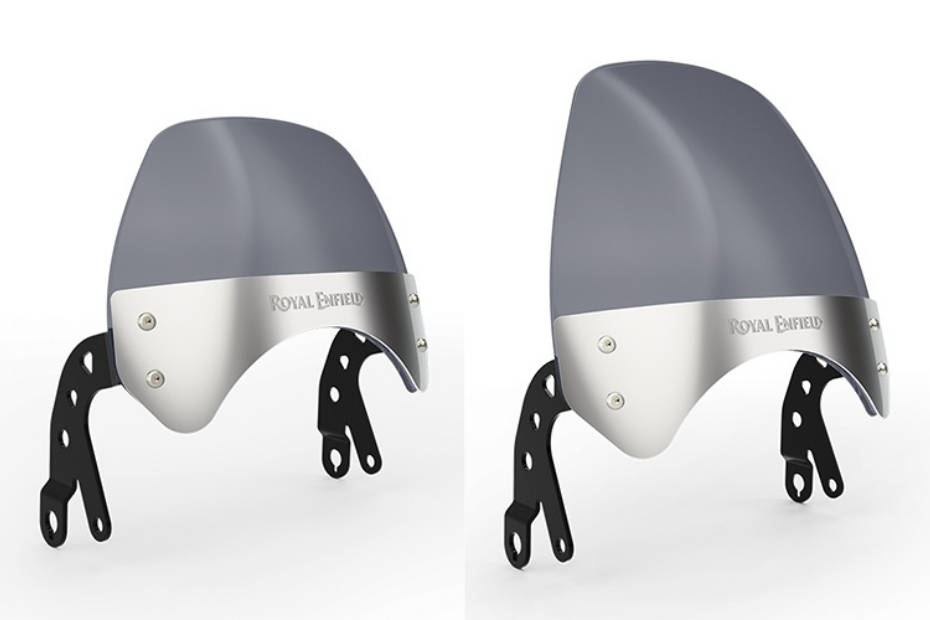 Wind protection is a must, especially when you hit triple-digit speeds. While we can't yet say how effective the two optional windscreens from RE would be, these should hopefully tone wind blasts down a bit. You can choose between a shorter flyscreen or a taller windscreen, either of which can be retrofitted onto the Interceptor 650 or the Continental GT 650. Also, these tinted polycarbonate visors feature a chrome plated metal base with Royal Enfield imprinted on it.
Tall Flyscreen: Rs 1700
Short Flyscreen: Rs 1500
Fork gaiters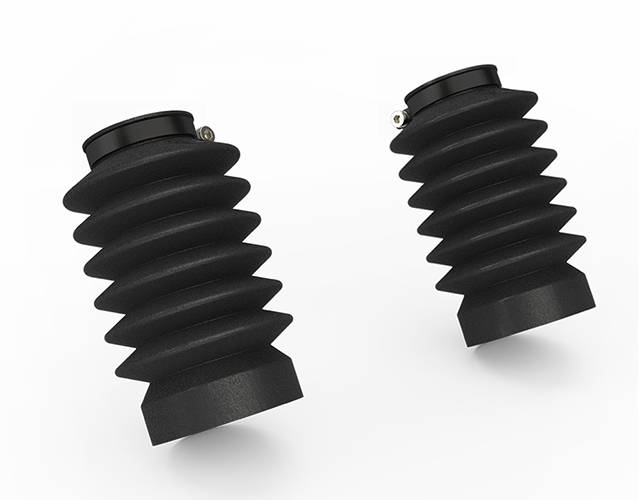 Designed for both, the Interceptor and Continental GT 650, the fork gaiters should help protect the bikes' front suspension from dirt and also add to the retro appeal.
Price: Rs 850
Foam handlebar brace cover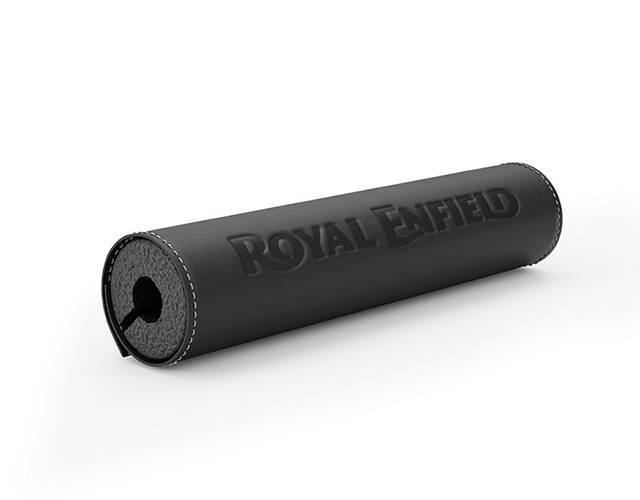 Specially designed for the Interceptor, the foam cover adds a dash of style to the rather ordinary looking handlebar brace. This cover has no functional purpose and is purely meant to be a design add-on.
Price: Rs 600 (Only for Interceptor)
Aluminium mirrors
Customers can choose from two options here, a 'touring mirror' which gets a black finish instead of chrome or some sleek-looking bar-end mirrors. Both of these go well with either of the bikes. Although these mirrors were showcased with the bikes during the launch event, they haven't been listed on Royal Enfield's website. It's quite possible that these will be introduced at a later date.
Image for representation purpose only*
Touring seat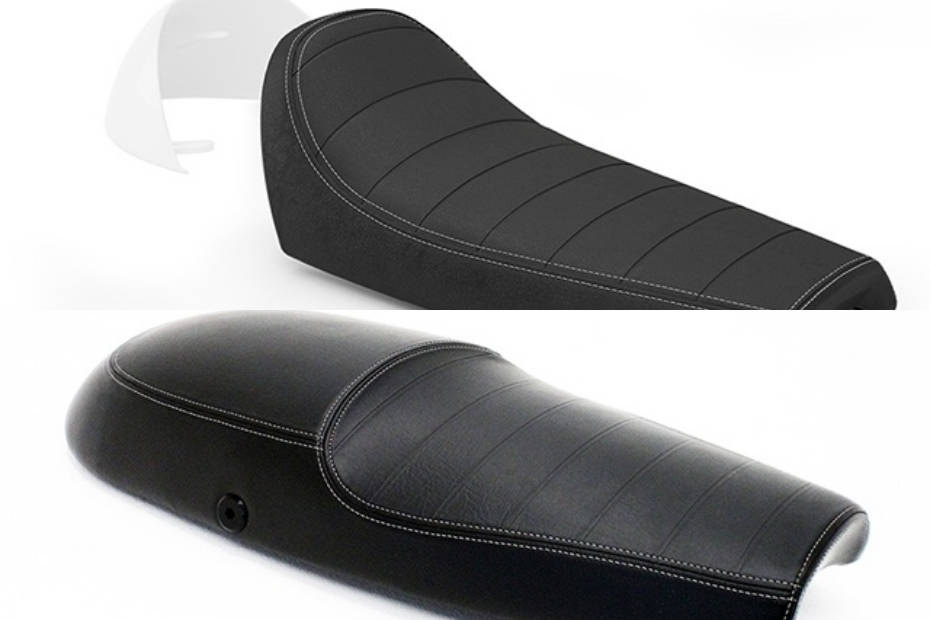 Just in case you aren't happy with the standard seat and its cushioning, both the bikes get optional touring seats as well. The one on the Interceptor comes with stiffer foam padding and a custom cover with a French cross stitch pattern. While this can easily seat two people, the 'touring seat' on the Continental GT is a single seater which features an integrated cowl at the back for the typical cafe racer look. Much like the Interceptor, the touring seat on the Continental GT 650 also gets stiffer padding which is ideal for long hauls.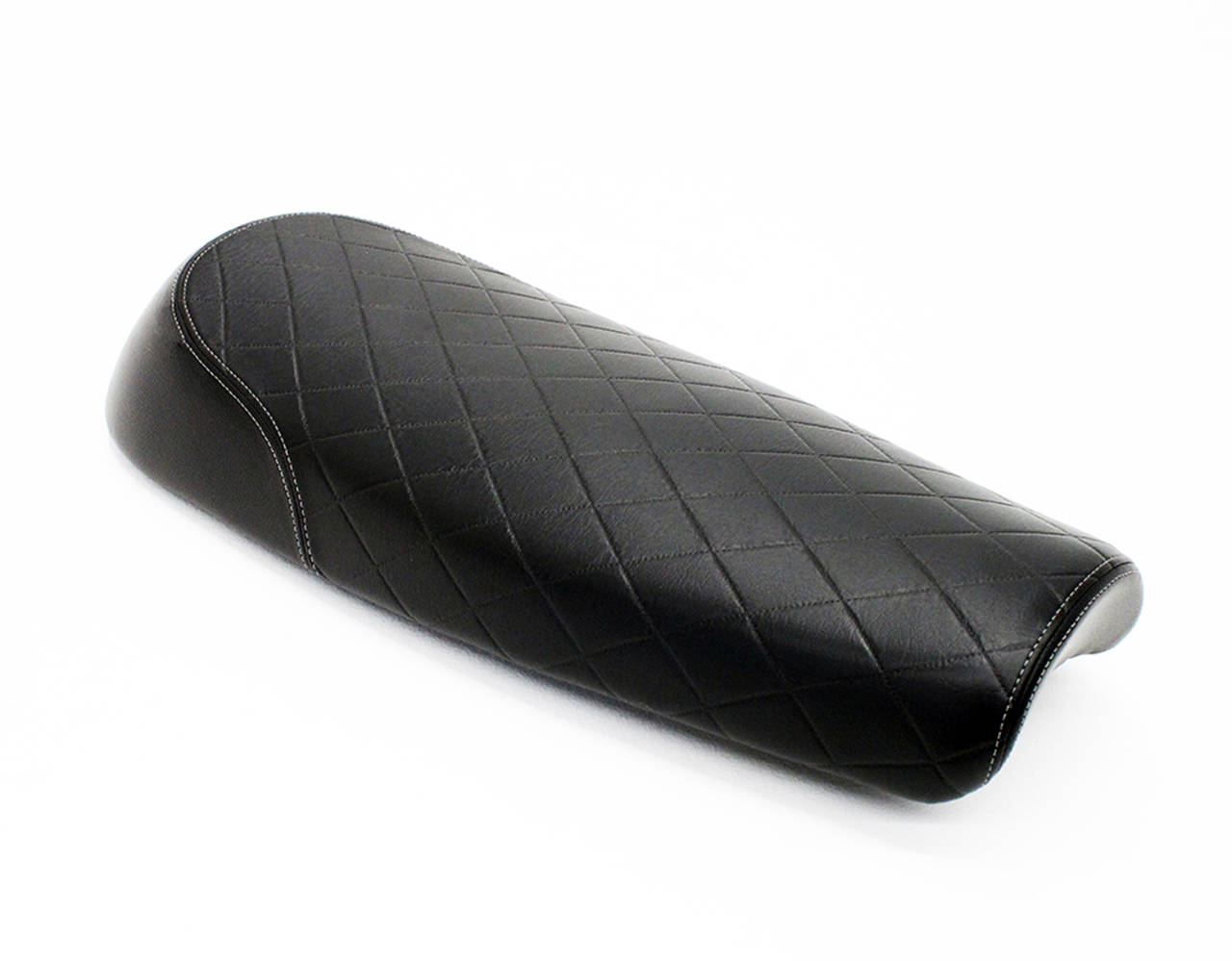 Interceptor touring seat: Rs 4,000
Continental touring seat: Rs 4,000
Continental single seat: Rs 3,200
Single seat cowl: Rs 2,500 (black, white & blue)
Paddock stand bobbin & RSU finisher kit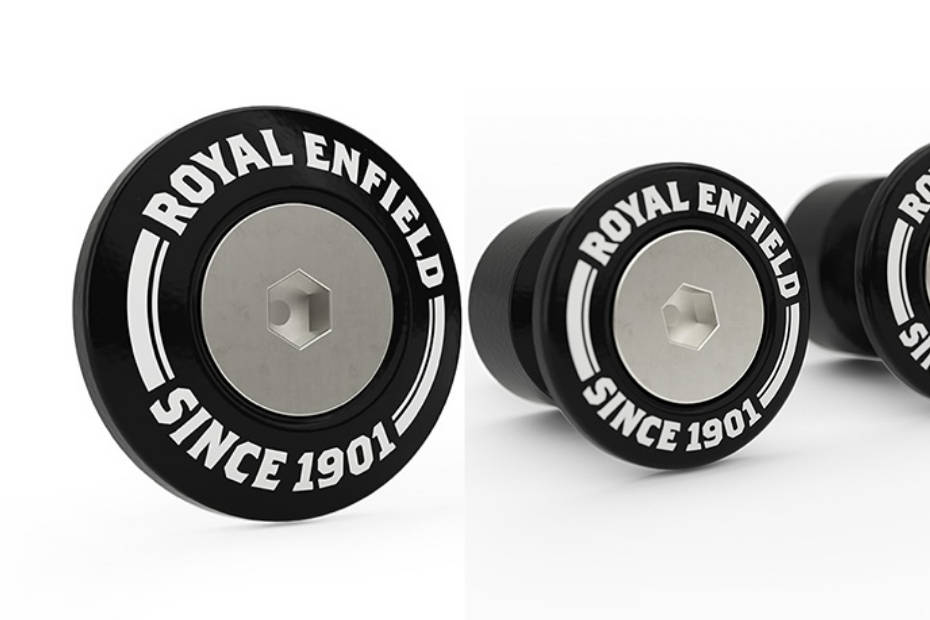 Since the Continental GT 650 does away with the main stand, Royal Enfield is offering paddock stand bobbins. When fixed to the swingarm, these work as a mounting point for paddock stands. The RSU finisher kit, on the other hand, attaches to the top portion of your rear shocks and adds to the styling of the bike.
Bobbin kit: Rs 850
RSU finisher kit: Rs 1,250
Soft panniers
The way RE has designed these soft canvas panniers is pretty cool. Interestingly, they work both like panniers and a sling bag for added convenience. These can be fixed onto a mounting frame that the manufacturer sells separately. Also, these can be bought either in a pair or as a single unit.
Soft panniers: Rs 6,000 (pair), Rs 4,000 (single)
Pannier mounting kit: Rs 1,600 (pair), Rs 1,200 (single)
Machined anodized parts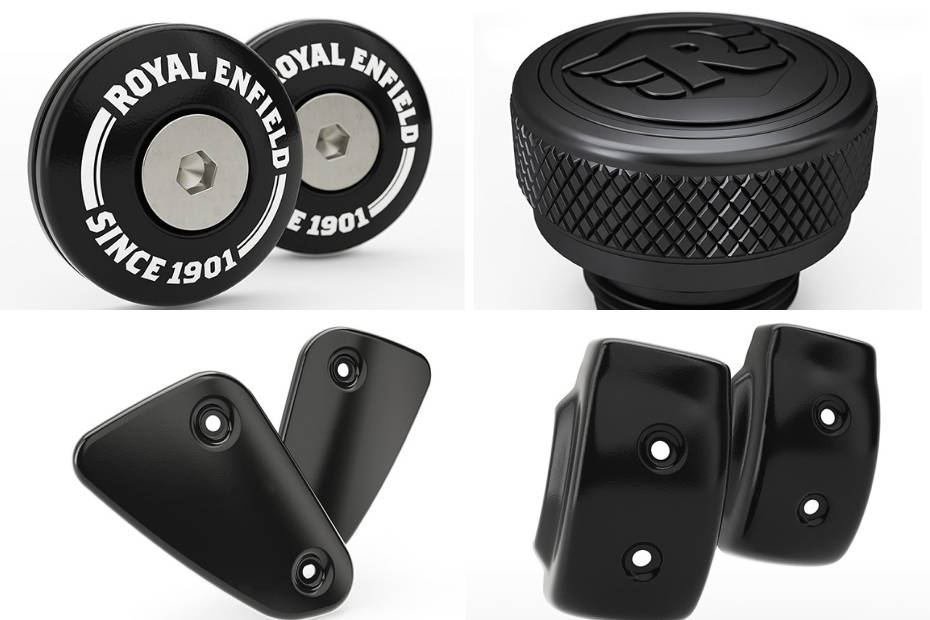 The Interceptor and Continental GT come factory fitted with bar-end weights, fuel-injector covers, front reservoir and oil filler caps, and heel guards finished in anodised silver or black. Stylish as they are, you could also opt for black anodised finished for these which looks a lot more subtle.
Bar end weights: Rs 1,100 (black or silver)
Oil filler caps: Rs 775
Front reservoir caps: Rs 675
Interceptor heel guard: Rs 800 (RH)
Continental heel guard: Rs 1,200 (pair)
Injector covers: Rs 1,350 (pair)
Aluminium sump guard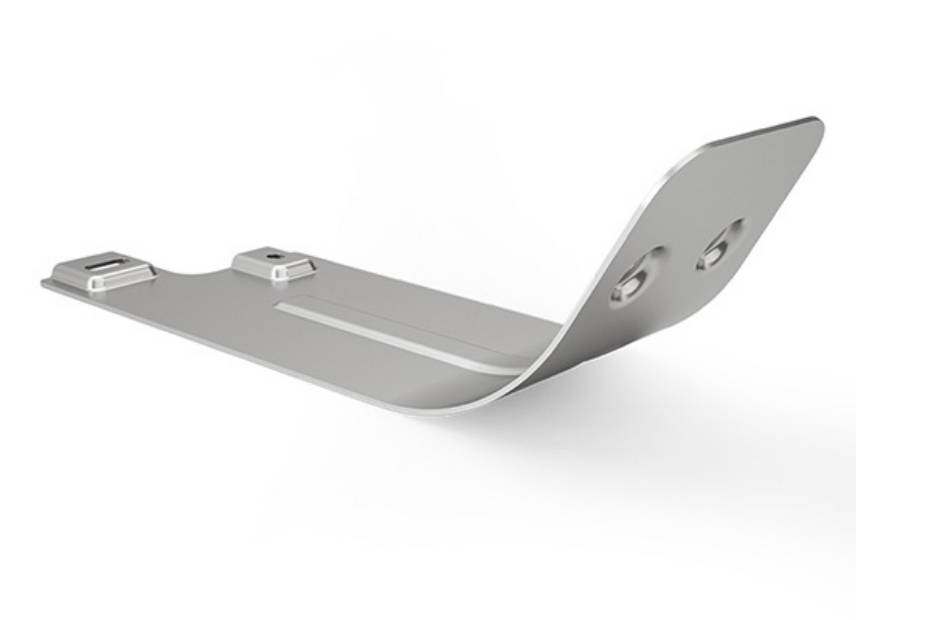 Royal Enfield is also offering a sump guard fixed to the underside of the engine. It should protect the sump from loose debris, tall speed breakers or any kind of impact that would harm the engine.
Price: Rs 1,850
Engine crash guard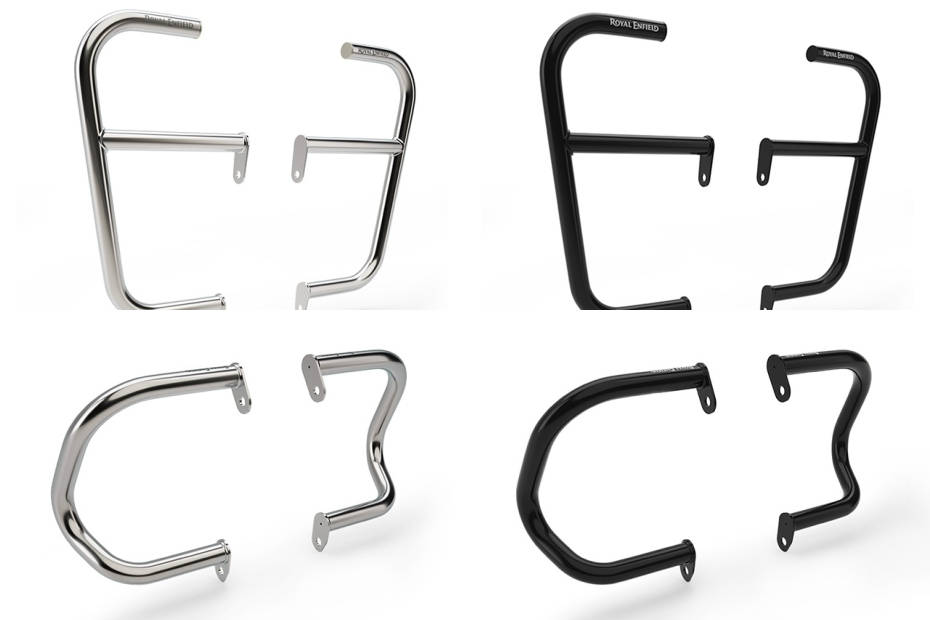 There are two types of engine crash guards on offer. You can choose between a conventional looking guard which sticks out from either side, seen on most motorcycles, or a compact guard that sits between the engine exhaust header pipes and the front side of the crankcase.
Large engine guard: Rs 3,100 (SS) Rs 2,900 (MS)
Compact engine guard: Rs 2,900 (SS) Rs 2,600 (MS)
Water resistant cover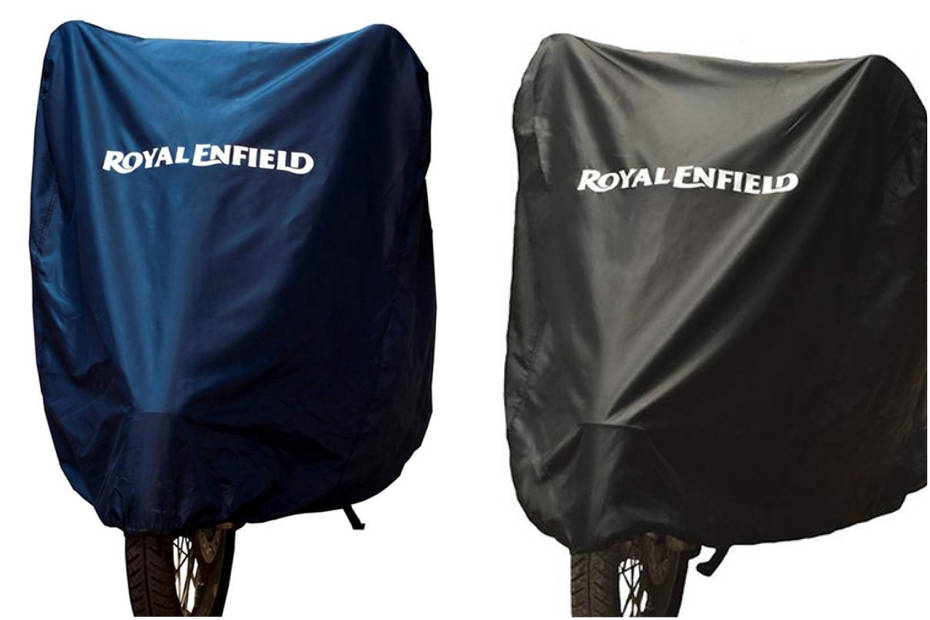 This bike cover will not only protect your prized possession from the rain, but also from dust, when it's not in use. No one likes riding a filthy bike, right?
Price: Rs 900 (navy blue & black)