Make your votes count to ensure your favourite two-wheeler cements its position in the finals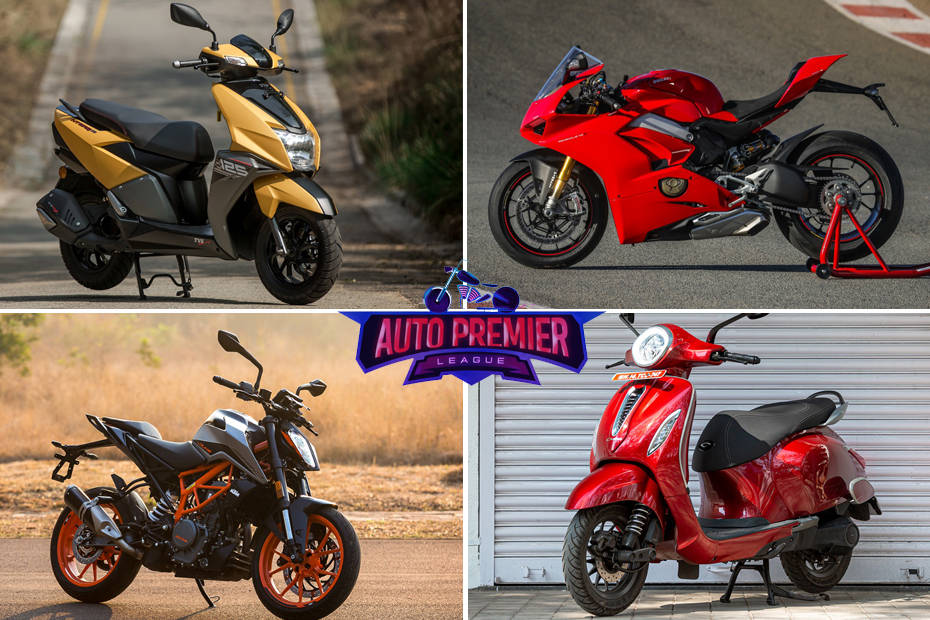 The last two rounds of the Auto Premier League have seen some stiff competition thanks to all the votes pouring in from you enthusiasts. There have also been some surprising developments and some interesting winners who moved on to the semi-finals. To stay up to date with all the action, click here. Head here if you're unaware of what the Auto Premier League is all about.
That being said, we now move closer to the finals with fewer two-wheelers to choose from, so be smart with your picks and make your votes count. The knockout league has several categories to choose from, all of which are mentioned below.
If you're all caught up with the segments and its nominees, you can start voting for round 3 by clicking on this link. Voting for all categories will get you that much closer to winning some exciting prizes.