Here are India's two most talked-about scooters compared side by side!
[Update: Bajaj Chetak Electric Scooter Launched In India]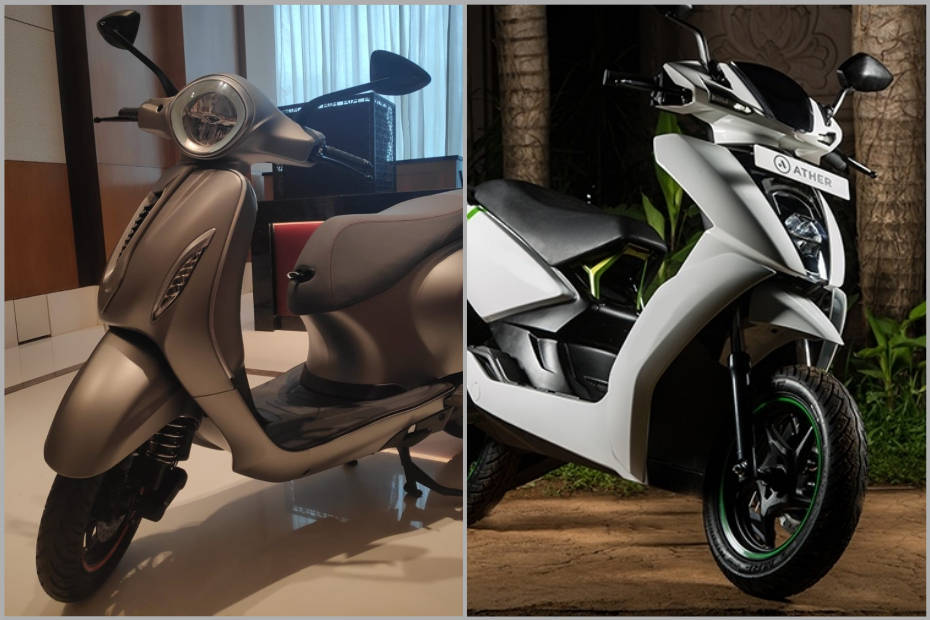 Ather revolutionised the electric scooter segment with its offering, the Ather 450. Now, in a bid to steal the crown, Bajaj has unveiled the Chetak electric scooter. One's a performance-oriented, futuristic-looking scooter whereas the other is a retro-modern scooter with the genes of its legendary forefather. Here's a shot by shot comparison of the two: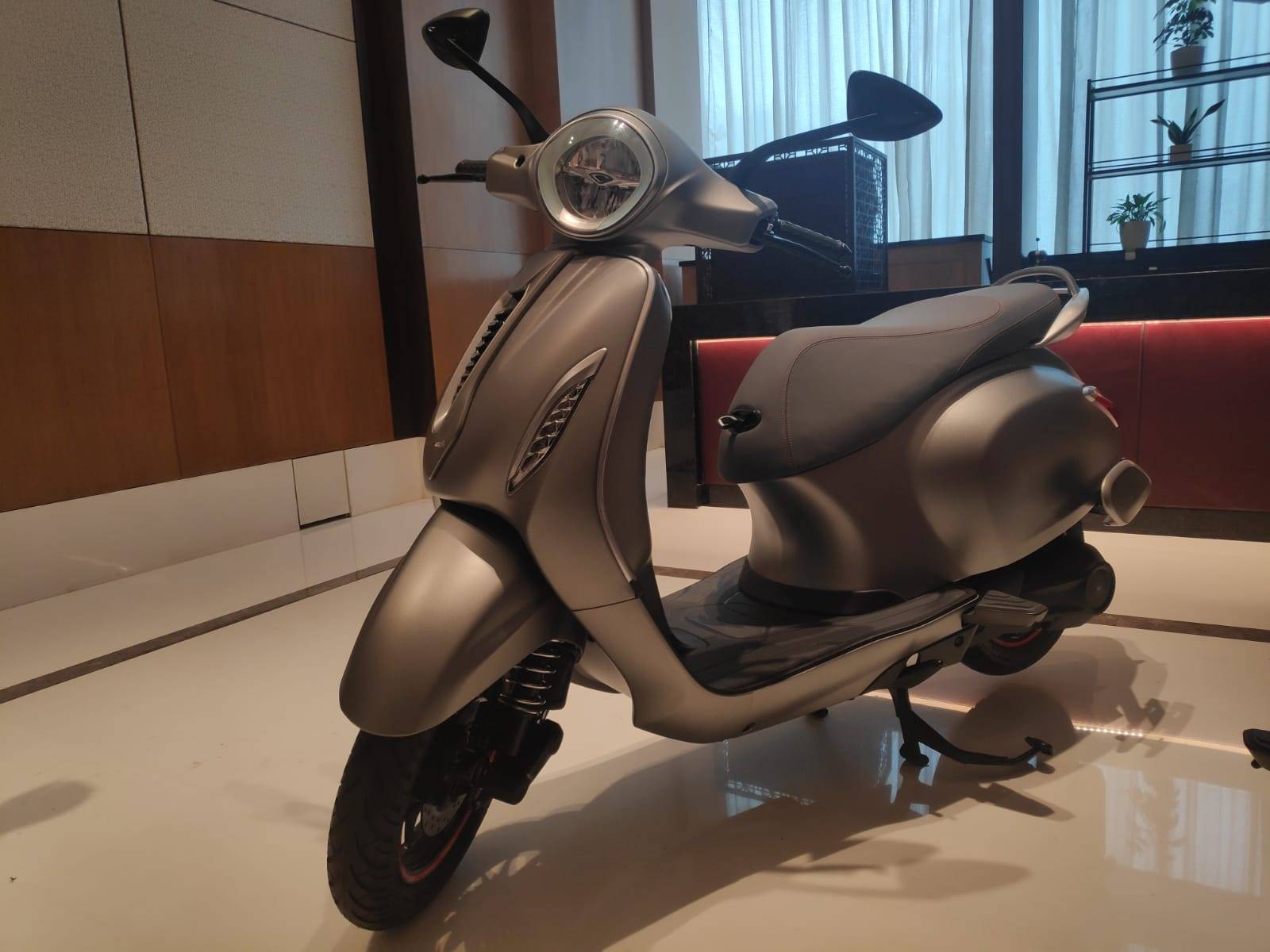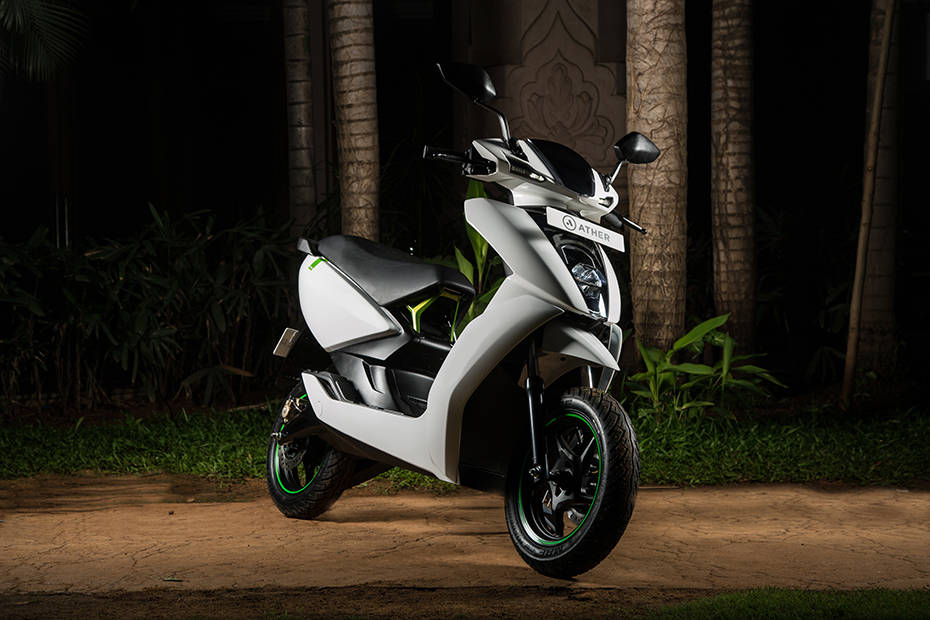 The Chetak electric is all about curvy panels and retro-modern appeal whereas the Ather 450 looks like the fighter jet equivalent of a scooter. Both have their own charms, though. Another difference is that unlike the Ather, Chetak uses steel bodywork. Consequently, it is expected to be heavier too.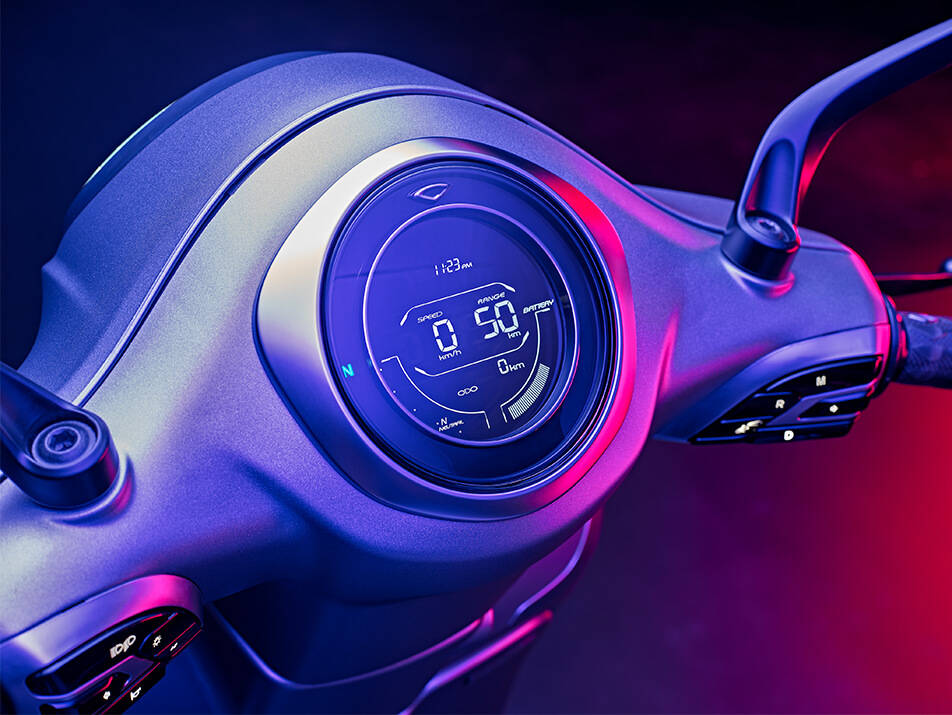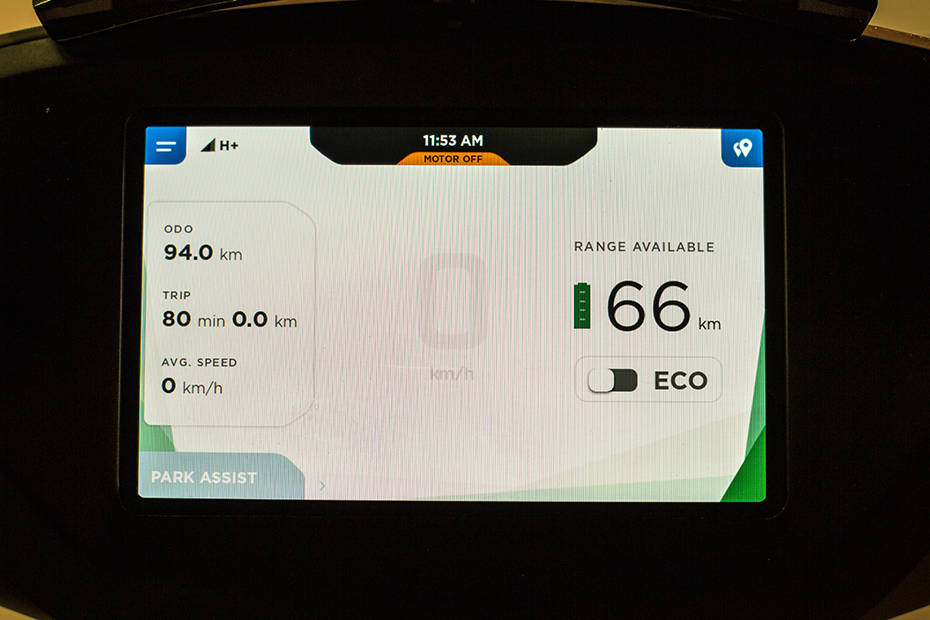 The Chetak features an LCD instrument cluster whereas the Ather 450 packs a more advanced TFT instrument cluster. As a result, the latter offers much more detailed information about the scooter whereas the Chetak relies on the smartphone app to view additional details and features. Also, the Ather's screen is touch-sensitive, which makes it even more convenient to navigate around.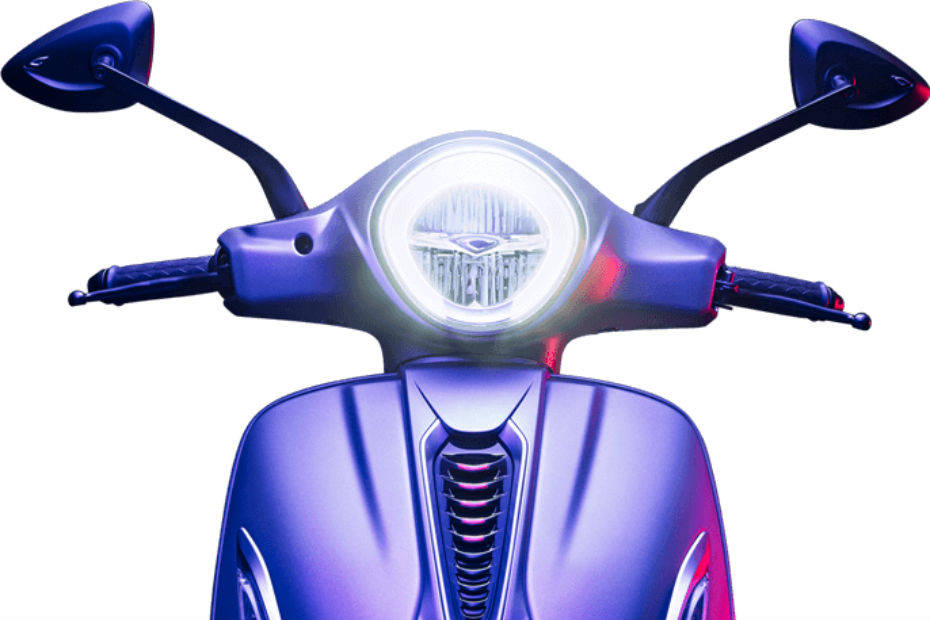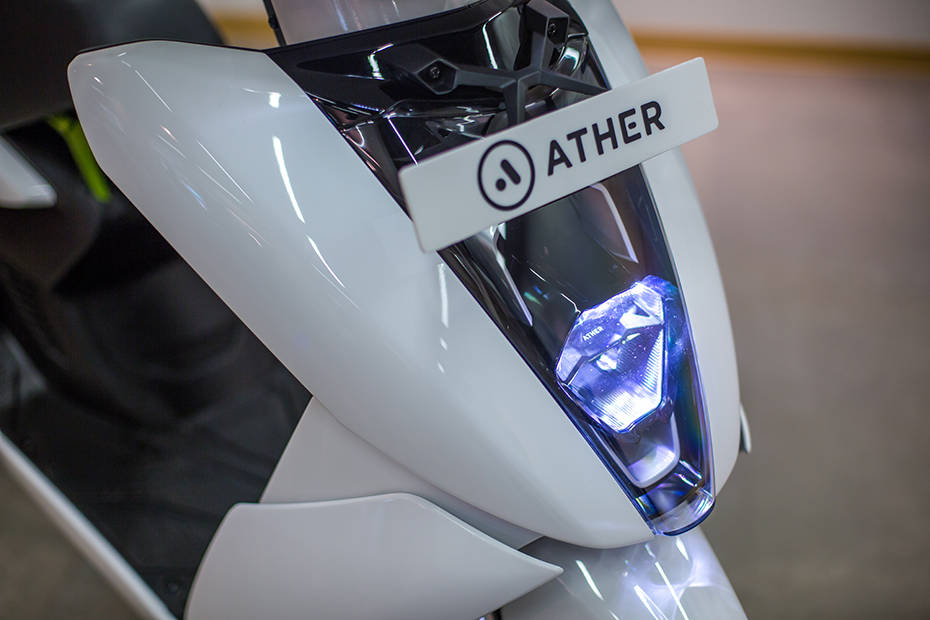 The Bajaj Chetak uses a handlebar-mounted headlamp whereas the Ather comes with a more modern-looking apron-mounted unit. While both are full-LED units, the Chetak's headlamp shape is reminiscent of its petrol-powered predecessor.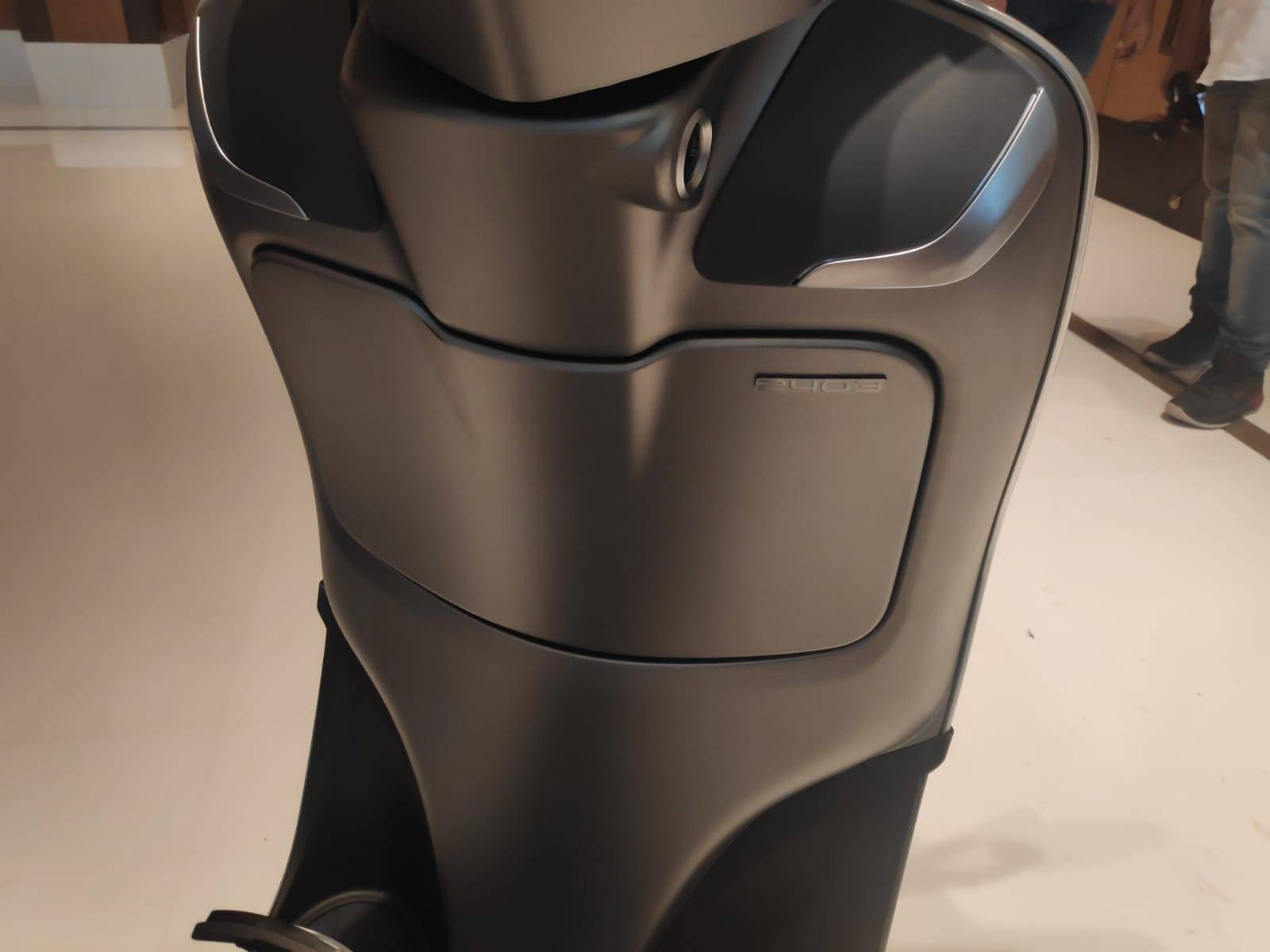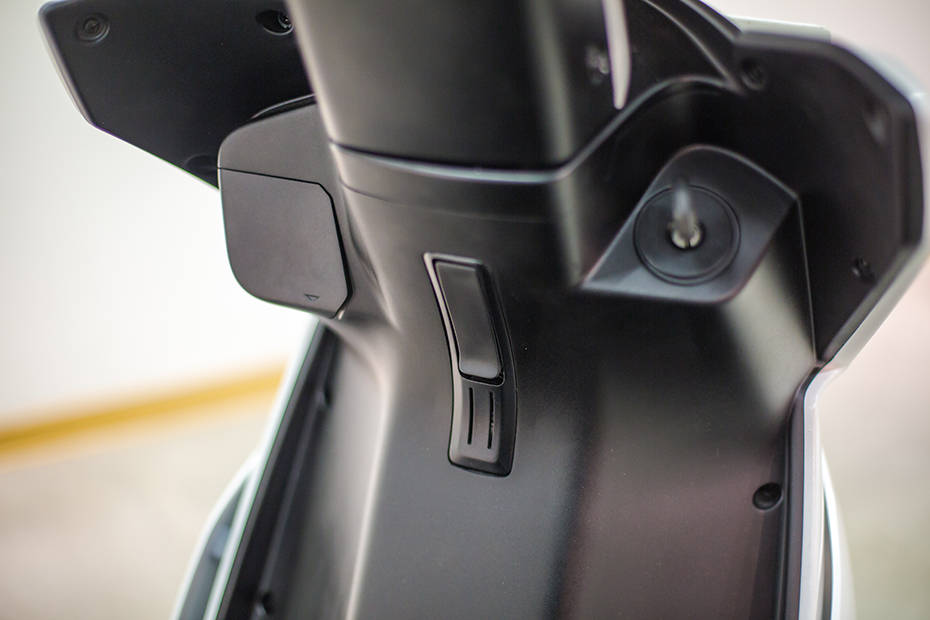 For better practicality, the Chetak electric scooter features an apron storage compartment, something which the Ather lacks. Interestingly, both scooters have their charging port in here.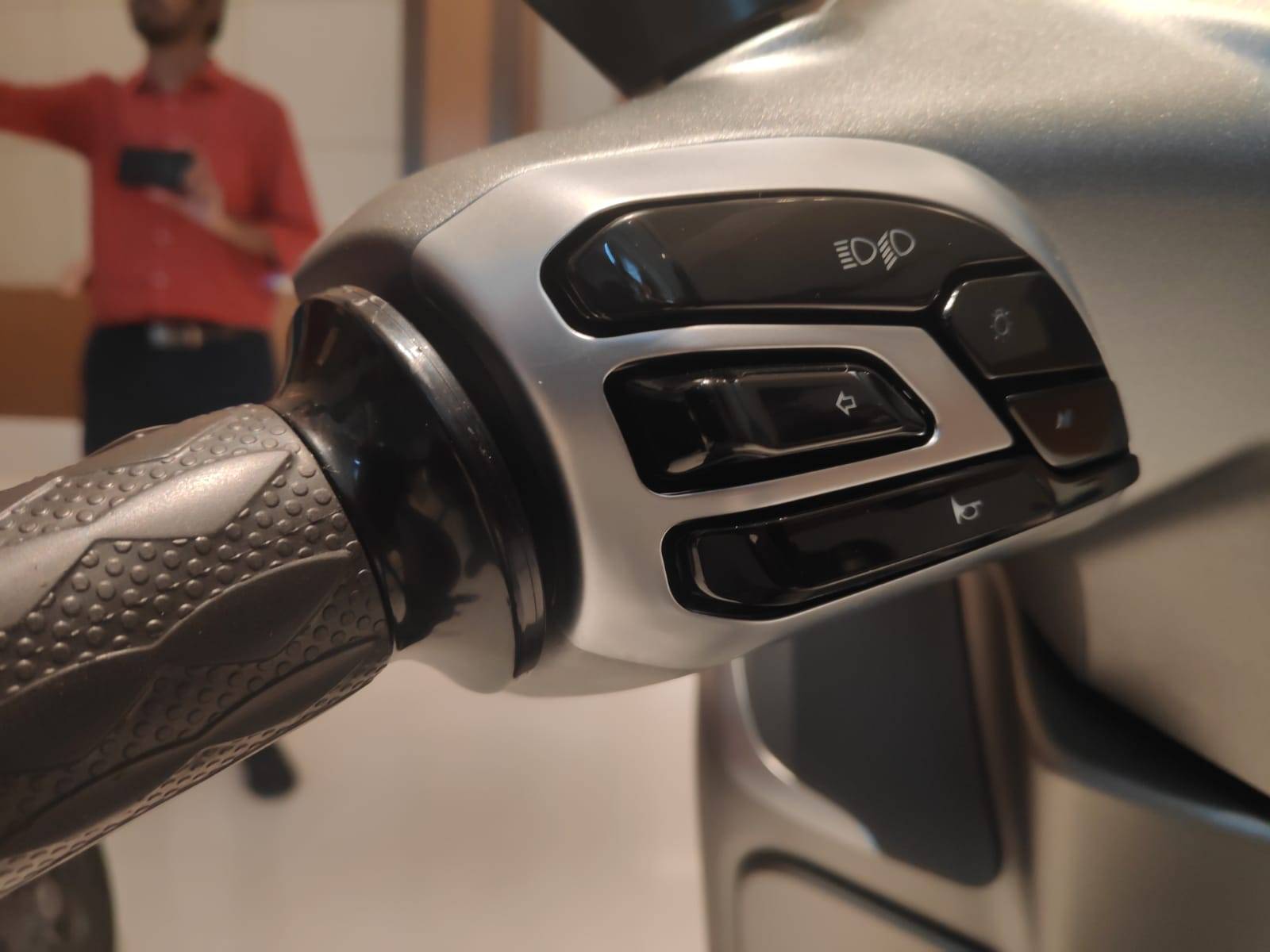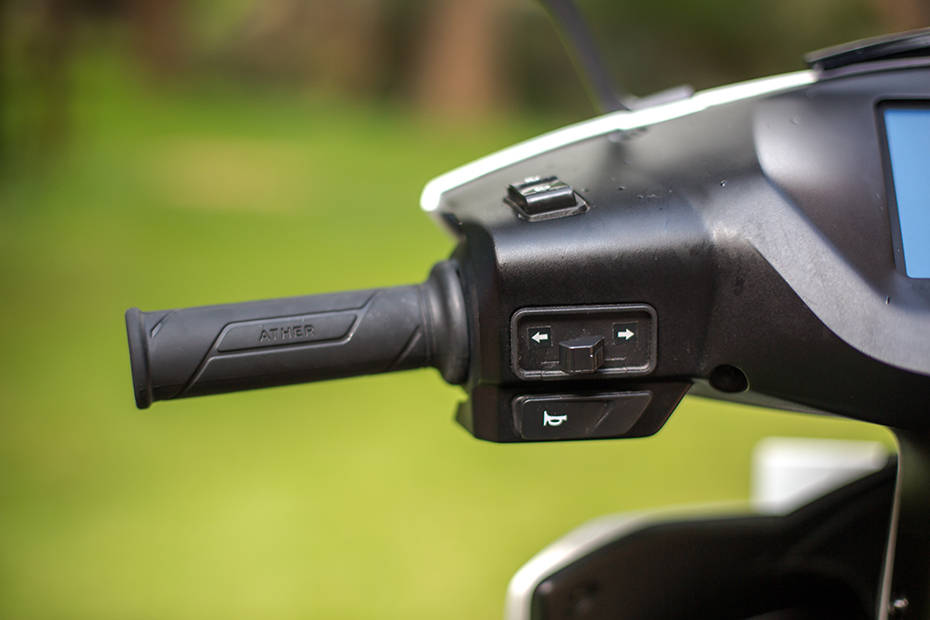 The all-button switchgear looks pretty modern on the Chetak. On the other hand, the Ather's controls are pretty run-off-the-mill. That said, the switchgear in both the scooters look solidly built.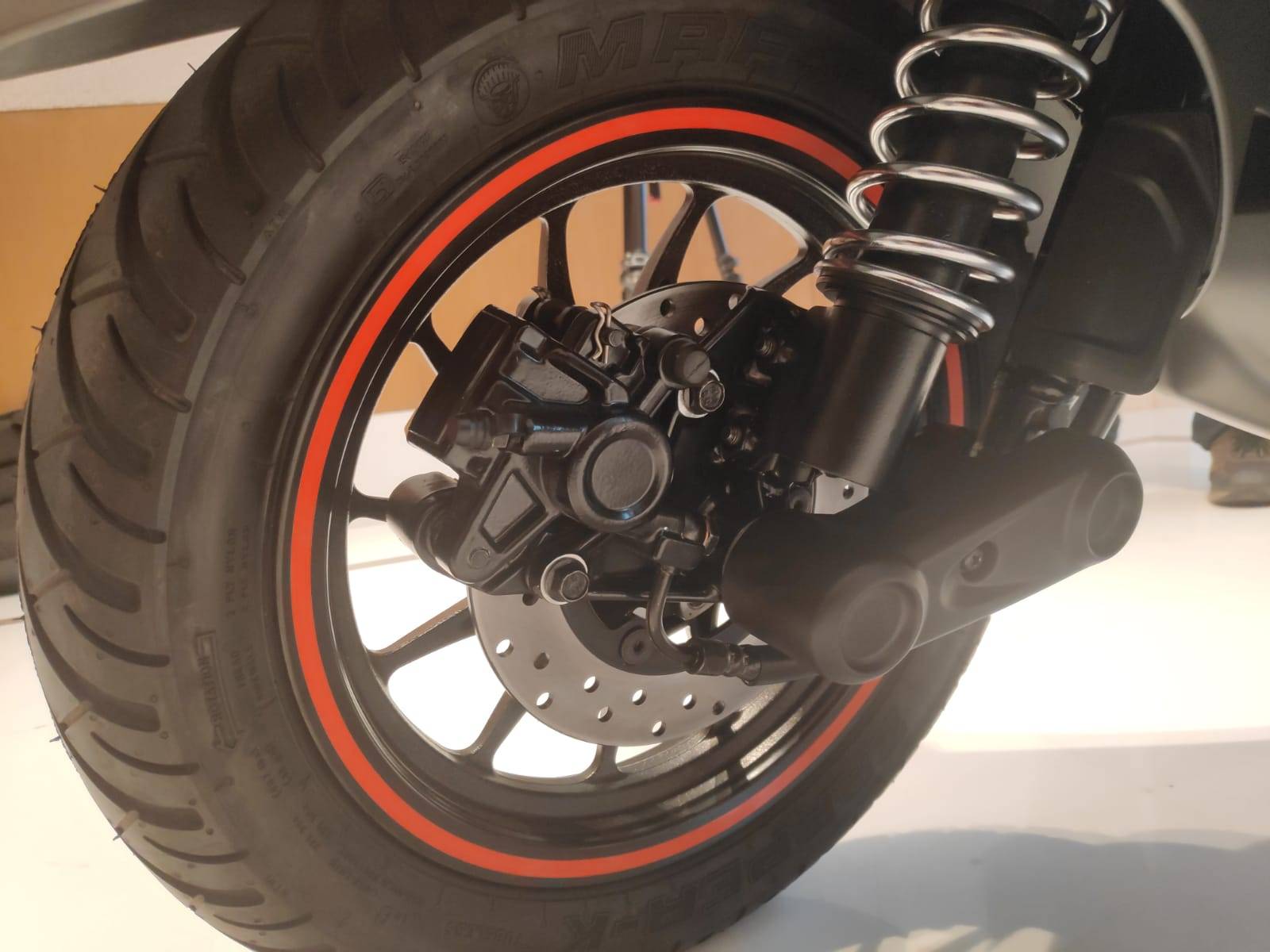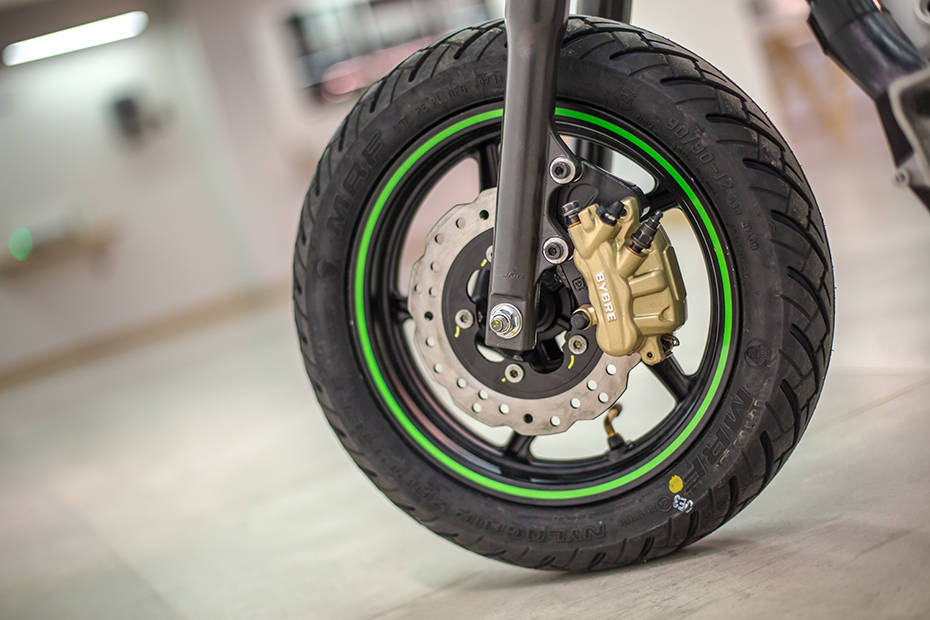 Up front, the Chetak employs a single-sided trailing link suspension whereas the Ather 450 uses a traditional fork. Both scooters get a disc brake up front but Ather uses a twin-piston caliper as opposed to the Chetak's single pot unit.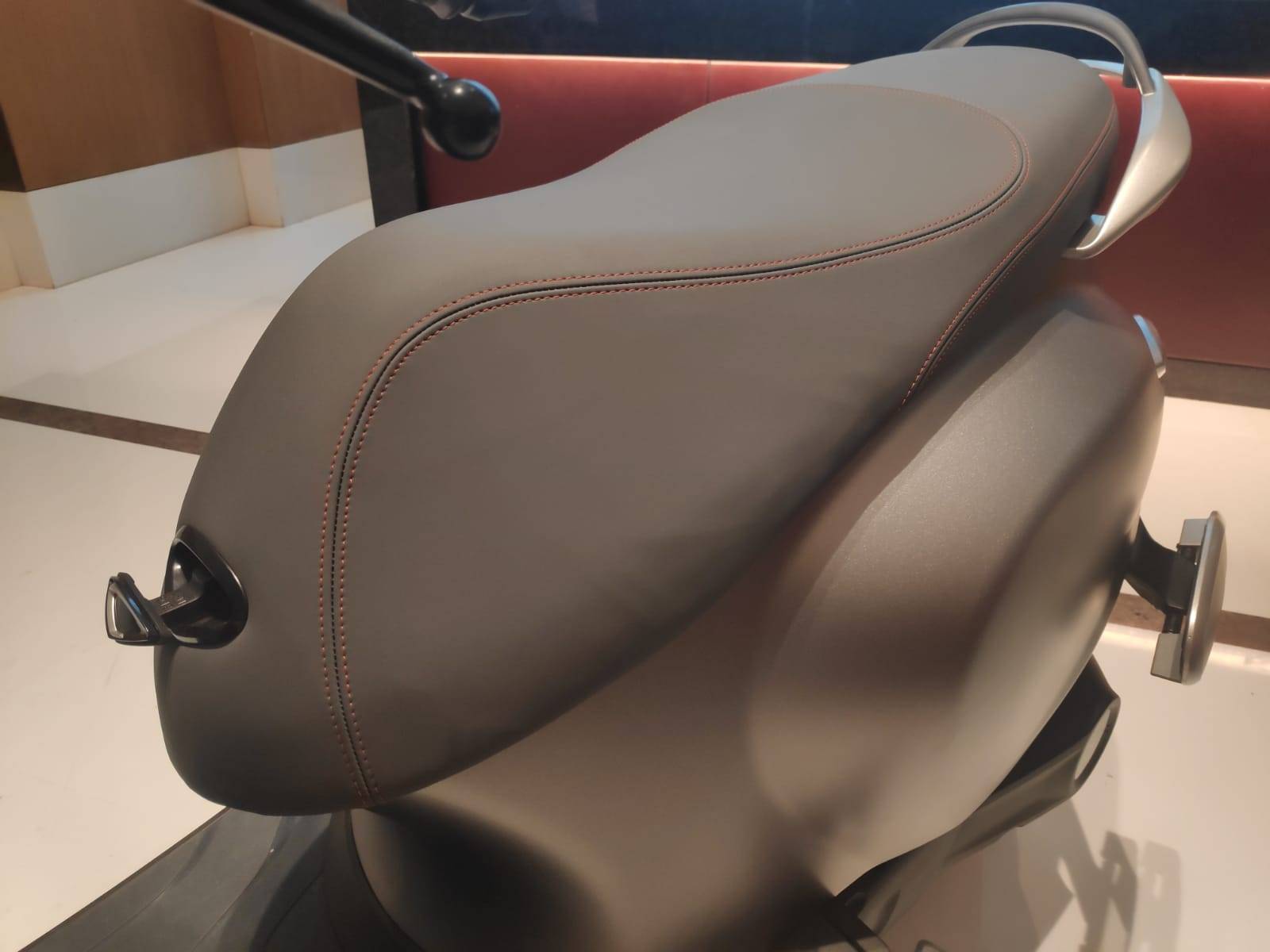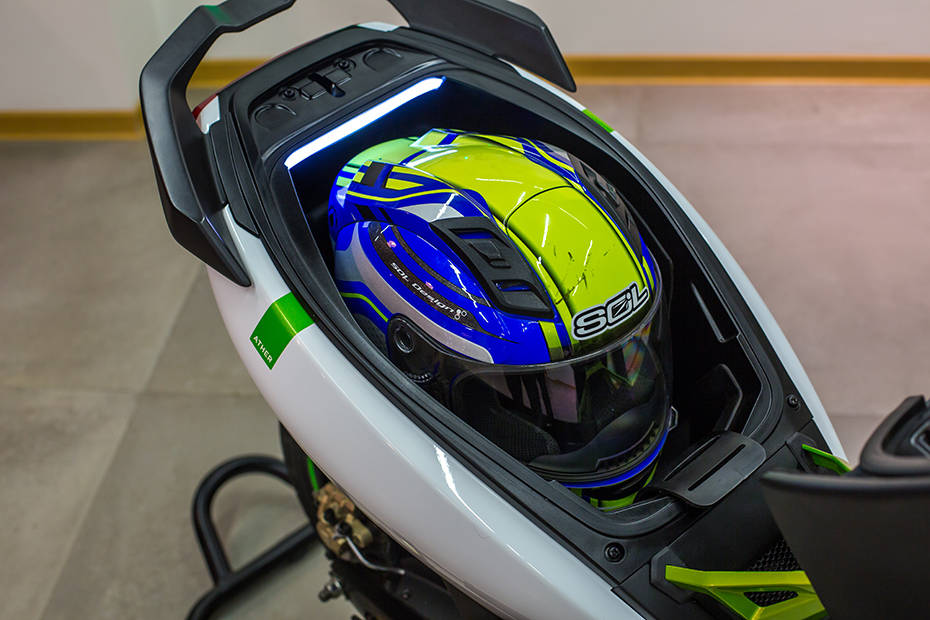 We couldn't take a shot of the Chetak's underseat storage as it was locked but we've come to know that it is 19 litres. On the other hand, Ather 450 comes with a humongous 26-litre underseat storage. That's because Ather's batteries are located under the floorboard whereas the Chetak's batteries are under the seat.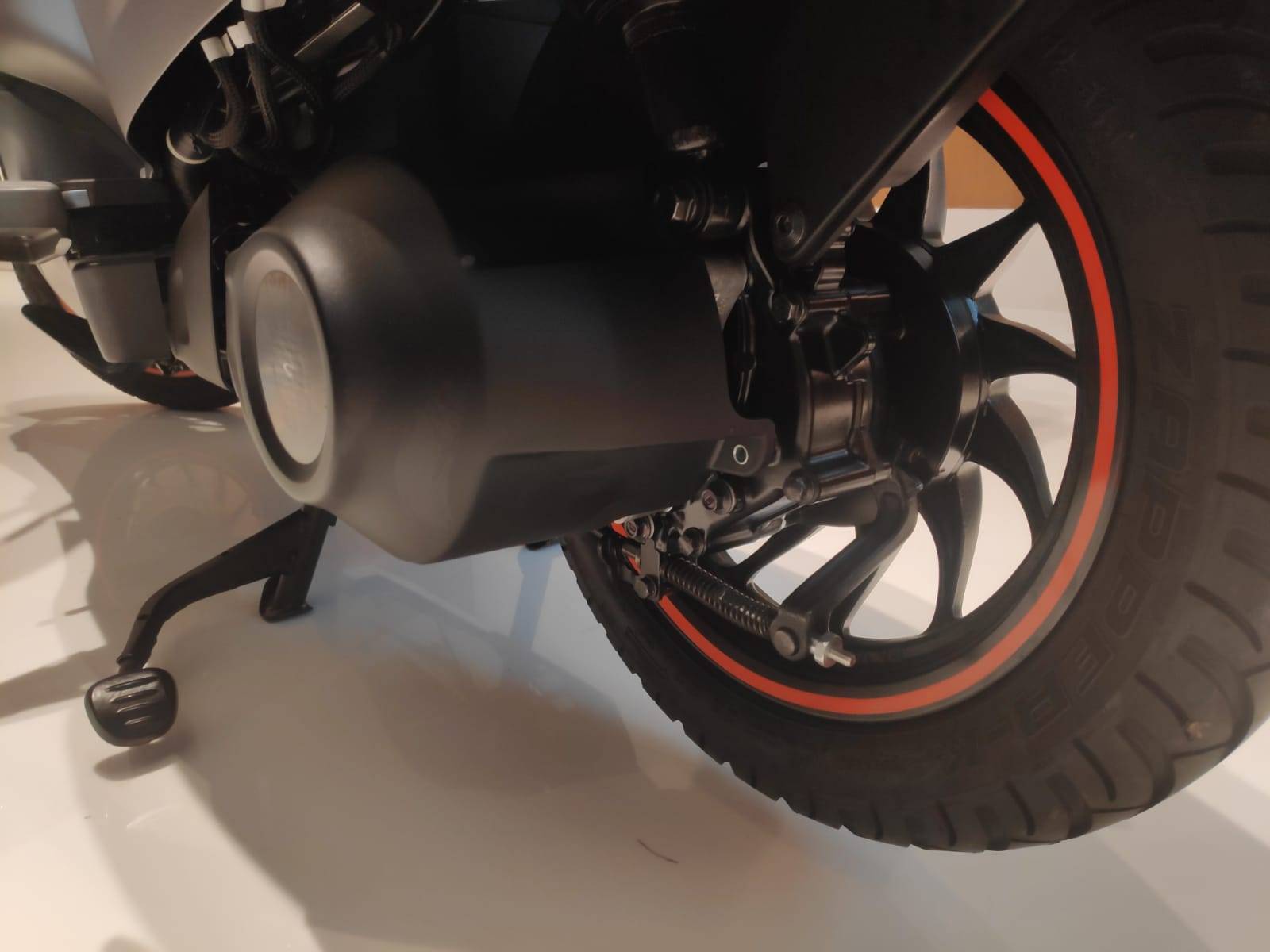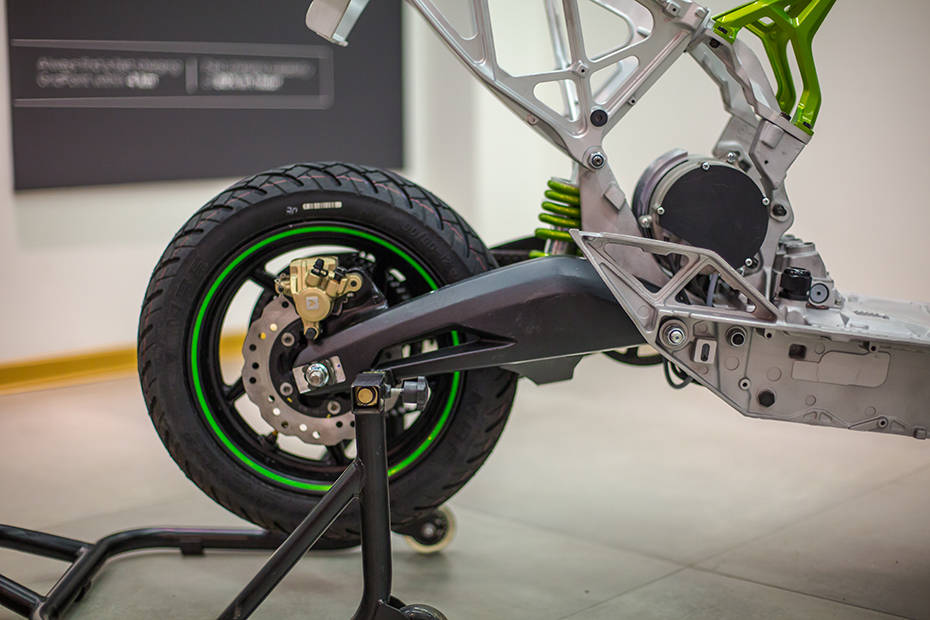 The Chetak packs a 4kW motor whereas the Ather 450 comes with a more powerful 5.4kW unit. Another differentiating factor is that the Chetak uses a single-sided swingarm whereas the Ather uses a conventional unit. Both are made of aluminium, though. Also, the Chetak makes do with a drum brake whereas the Ather 450 uses a disc brake for better stopping power.