Deliveries of the Infinity e-scooter will commence early next year
The Bounce Infinity will be launched next week.
Customers can buy the e-scooter with or without battery.
The scooter was spotted testing earlier this month.
(UPDATE: The Bounce Infinity E1 has been launched in India. Head here to read the launch story.)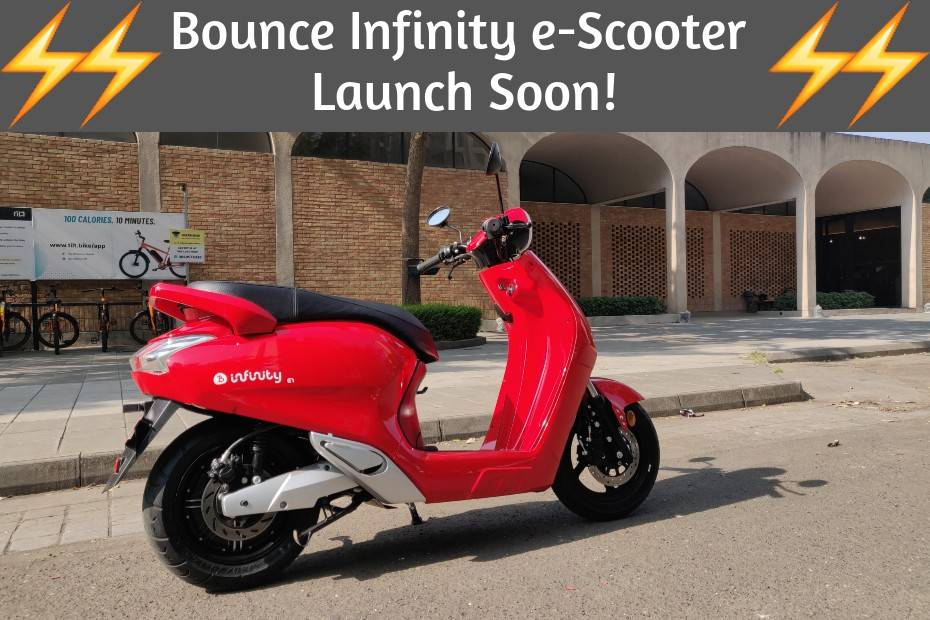 Bengaluru-based two-wheeler rental company Bounce has announced that it will launch its first e-scooter, the Bounce Infinity, on December 2. Bookings will also open on the same day for Rs 499, and deliveries will commence early next year.
Bounce is offering a first-of-its-kind purchasing scheme: buy the e-cooter without the battery pack and rely on Bounce's swap station network. This should make the electric scooter a lot more affordable as you will only have to pay for the swaps when the battery gets depleted. Through this scheme, the e-scooter will likely cost around Rs 50,000. However, in this scheme, owners will not have control over the battery's charging history as it will keep changing.
Those who want to 'own' the battery pack can do so by buying the e-scooter conventionally -- with the battery pack. Expect the price of the e-scooter through this scheme to be around Rs 75,000. Since the battery pack is removable, users can also charge it in the convenience of their homes. Bounce's upcoming swap stations will offer charging solutions for both its rental fleet and private consumers.
Bounce will be selling the upcoming Infinity electric scooter both online and offline, through its 200 dealers spread across in Delhi, Pune, Hyderabad, and Ahmedabad. The company had acquired 22Motors, and the upcoming Infinity electric scooter -- spotted testing earlier this month -- looks quite similar to the 22Kymco iFlow. The retro design with curvy bodywork is complemented by a circular LED headlight and full-LCD instrument cluster.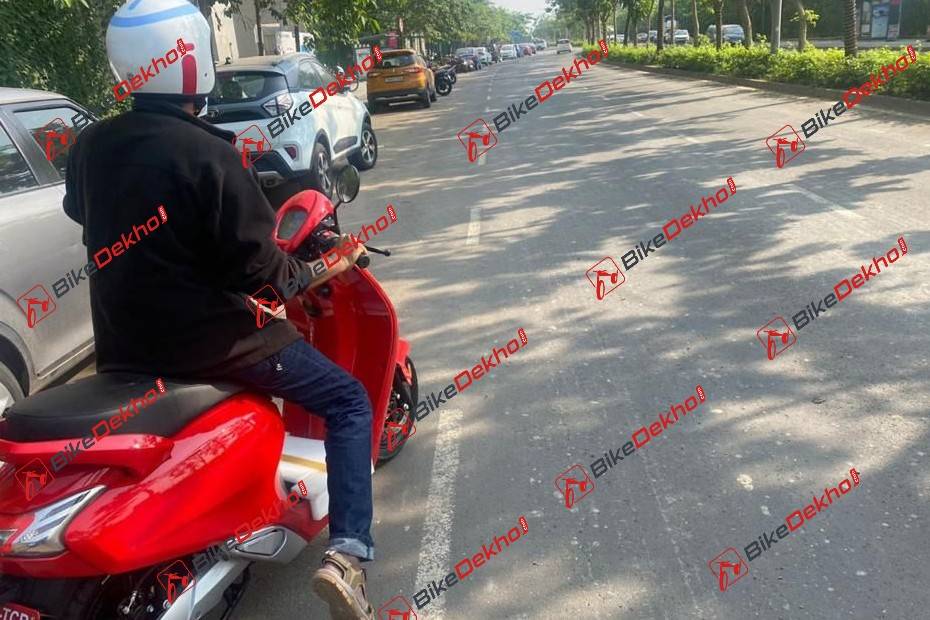 The Bounce Infinity e-scooter could be powered by the same 2.1kW hub motor in the iFlow, offering a claimed range of around 80km. Underpinnings include alloy wheels at both ends with disc brakes, telescopic front fork, and twin rear shock absorbers.
Bounce will be making the e-scooter at its 22Motors-acquired plant in Bhiwadi, Rajasthan. It has an annual production capacity of 180,000 scooters, and the company plans to set up another plant in south India in the future. Bounce has also earmarked USD 100 million for its EV business over the next year.
The Bounce Infinity will go up against the TVS iQube Electric, Okinawa PraisePro, and Hero Electric Photon.