Feast your eyes on this copper-hued beauty from Indonesia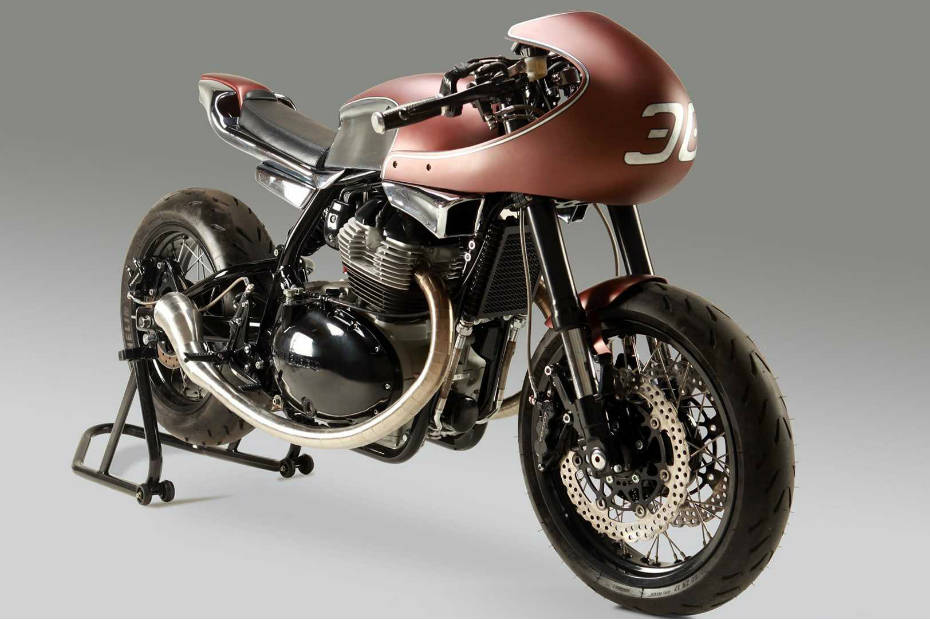 Aside from being an excellent value-for-money cafe racer in stock form, Royal Enfield's Continental GT 650 has also proved to be a superb platform for building custom motorcycles. The latest one, called 'The 30,' comes from Krom Works in South Jakarta. It was displayed at the Kustomfest motorcycle show.
The theme for this year's show was 'Back To The Roots' and The 30 embodies this perfectly. In contrast to the excessively busy designs seen on many motorcycles today, this custom has a simplistic, minimalist beauty that allows you to soak in the exotic colours on display.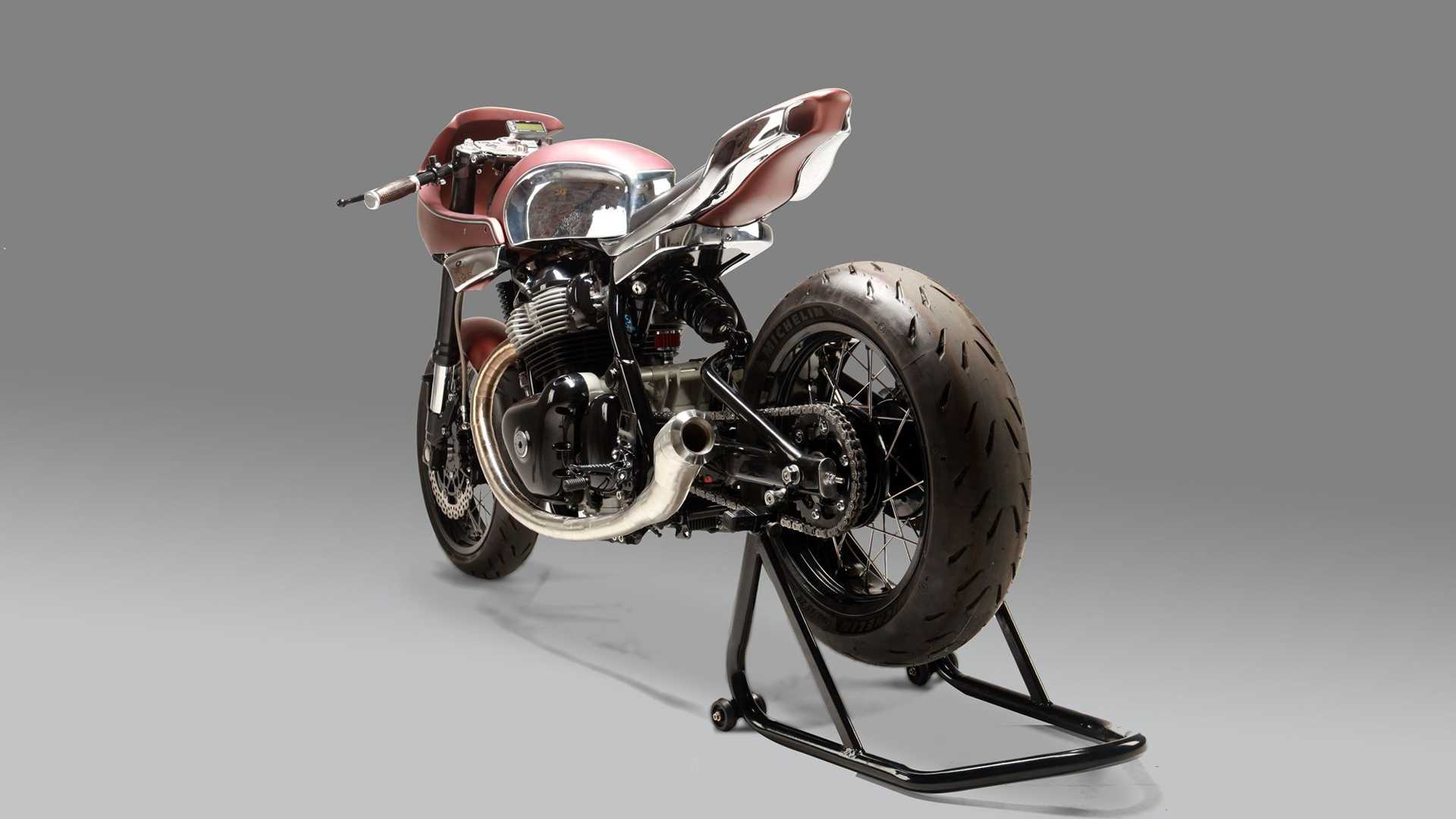 The short fairing, tank and tail unit are all custom-made from hand-beaten galvanised steel. The contrast between the mirror chrome finish, the matte copper look and blacked-out engine works well to form an effortlessly good-looking motorcycle. The stainless-steel exhaust system curves smoothly under the engine casings and culminates in megaphone-style end-cans. The entire unit is made by hand and greatly adds to the overall appeal of the motorcycle.
The twin shocks at the rear have been replaced with a monoshock to give a much cleaner, more clutter-free look to the tail of the motorcycle. This has necessitated a new swingarm, which is now suspended by a Sachs monoshock. Suspension at the front has also been changed to a 43mm upside-down fork from KYB, while the number of discs at the front has doubled too. These Brembo discs are bitten on by Tokico six-piston calipers.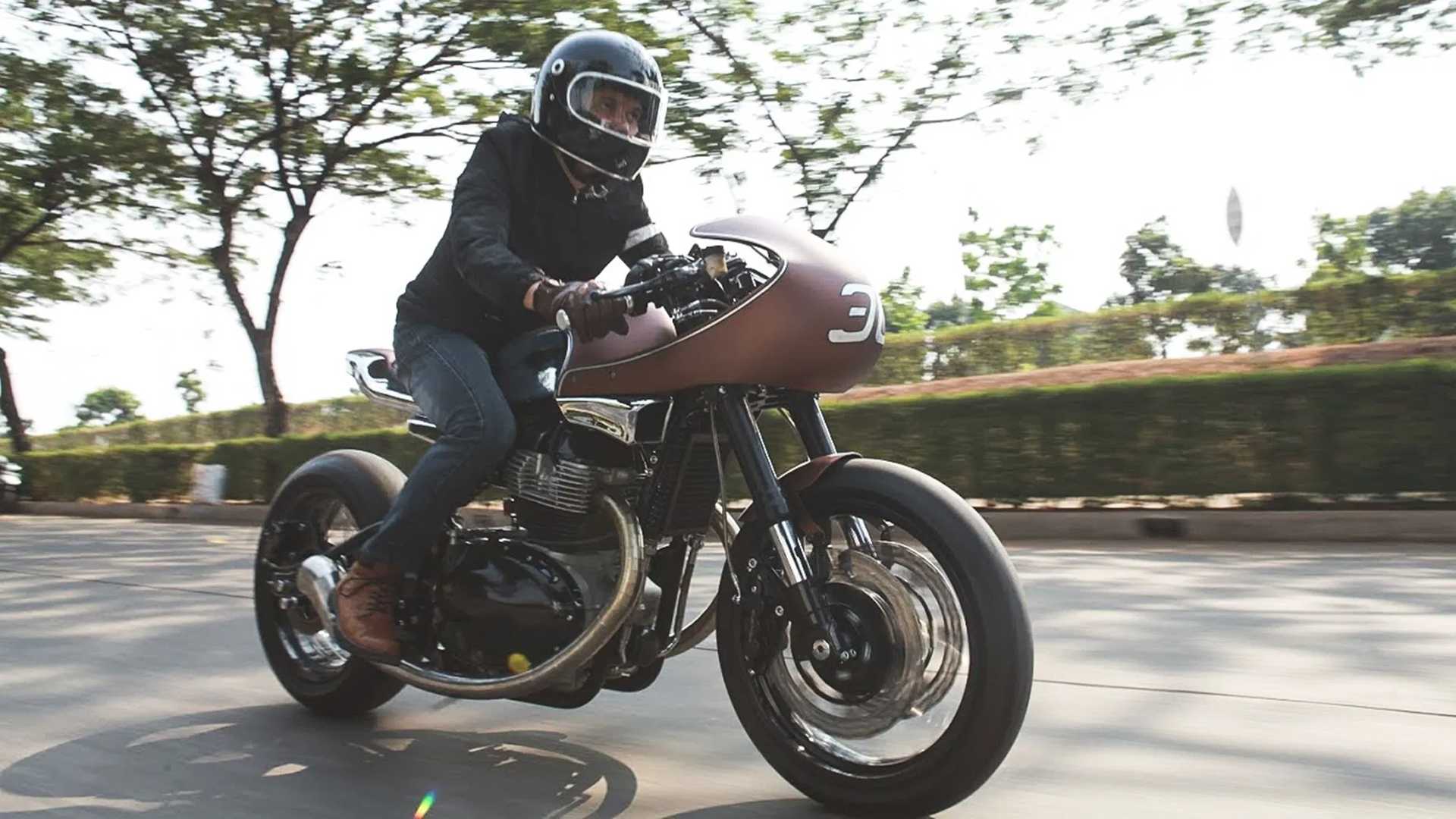 While no significant updates have been made to the engine itself, the intake system has almost entirely been done away with, leaving just an individual bell-mouth throttle body. This along with the free-flowing exhaust system should result in a noticeable bump in power output.
Also different are the Akront wire-spoke wheels which are smaller in diameter but wider than the standard bike. These are wrapped in Michelin Power RS rubber at either end. With much higher-spec cycle parts and tyres than the stock bike, The 30 should be a fine handling machine indeed.
Overall, a lot of intensive work has gone into this custom, but it doesn't in any way feel overdone, which is a remarkable achievement on the part of Andika Pratama, its builder.