The most popular female specific scooter brand in India- TVS Scooty has launched an upgraded version in the series, christened as Zest. The Scooty Zest is based on the new scooter platform of the company and uses the advanced powermill. The scooter will compete with the other feminine scooters in India like- Hero Pleasure, Honda Activa-i, Yamaha Ray and Suzuki Let's. So, lets get you through a brief comparison of all these offerings in the segment and try to find a better option.
Appearance:
The new TVS Scooty Zest looks sportier then its existing versions thanks to its unique rear design. Front of the scooter is almost similar to the Scooty Pep Plus apart from little alterations in the headlamp and front indicators. However, rear panels are completely new, giving it a more seductive stance.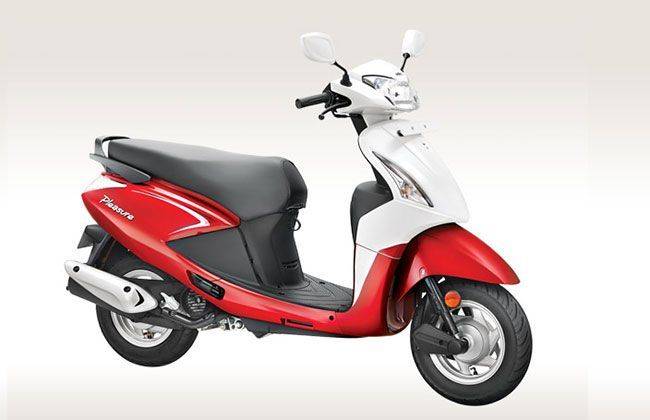 Hero MotoCorp has also updated the Pleasure recently with a new design, color schemes and Integrated Braking System (IBS). The new model comes with a more aerodynamic designing with new front apron and headlamp. Dual-tone paint scheme is provided with vibrant colour options, enhancing the sportiness in it.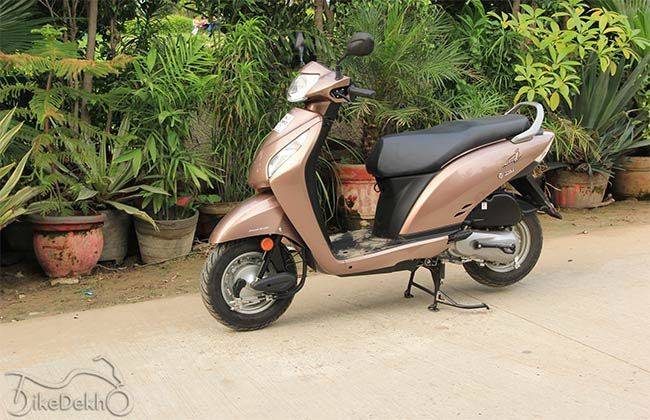 Honda Activa-i is like a younger sibling of the Activa, having a lighter body work. It comes with a fully fibre body which has been designed brilliantly.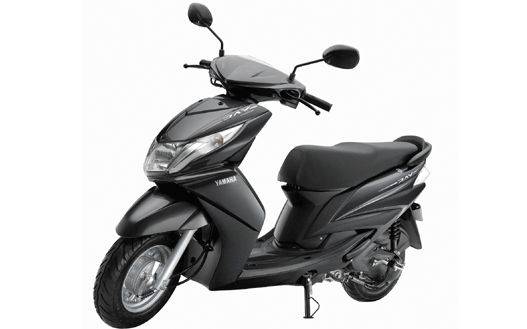 Yamaha Ray is like a moto-sport scooter, specially designed for women. Having the best-in-class aerodynamic design with elegant looks. Its sharp headlamp and front indicators are integrated on the front apron, while handlebar gets a sporty cowl at the front.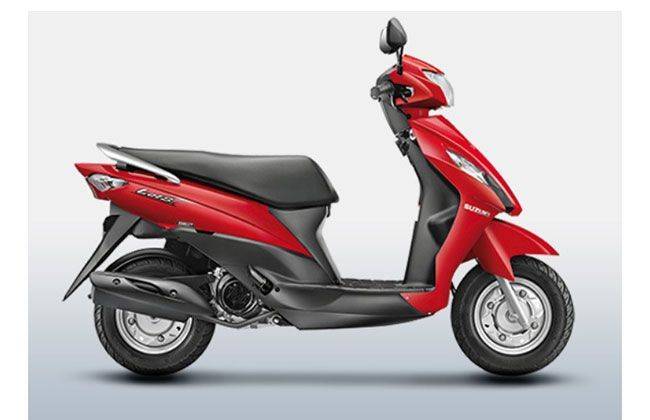 Recently launched Suzuki Let's has a sporty design with sleek panels and aerodynamic front apron which also gets integrated turn indicators. Other design ques of the scooter are common thus looks practical.
Chassis/Engineering:
All the four scooters are bolted on an under-bone type frame and runs on the 10-inch plate type wheels, however they have different engineering.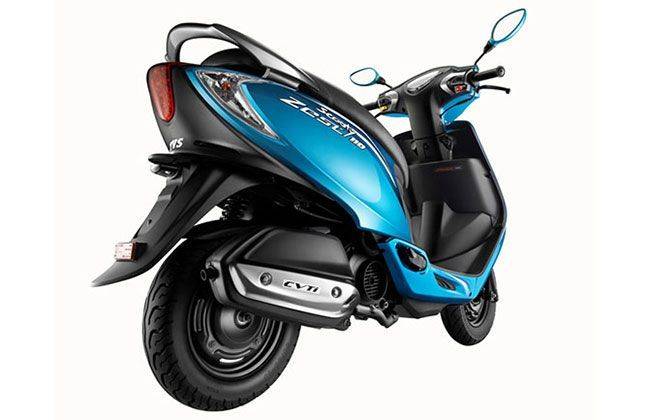 The new TVS Scooty Zest comes with a longer wheelbase of 1250mm, which makes it more spacious than the existing versions. Its wheels are covered by 90/100 tubeless tyres. Front of the scooter comes equipped with a 110mm drum brake and telescopic forks, while the rear gets unit hydraulic suspension and 130mm drum brake.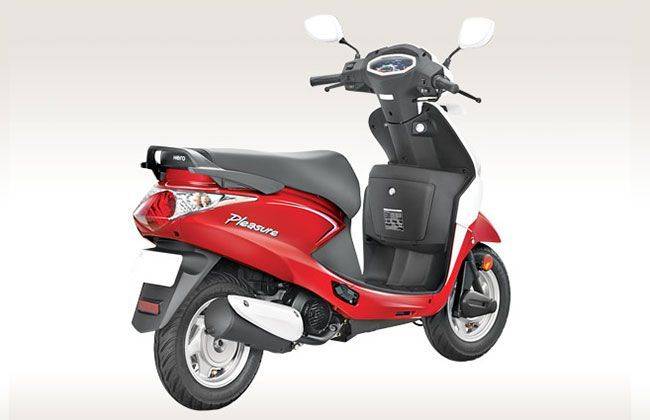 Hero MotoCorp is still using the conventional bottom link hydraulic dampers on the front side of the Pleasure and a spring loaded hydraulic unit at the rear. It runs on 90/100 tubeless tyres and both the wheels get a 130mm drum brake system, which is assisted by Integrated Braking System (IBS). The company also gives option of cast wheels with the scooter for Rs. 1,500 additional.
Honda Activa-i shares the engineering with the popular Activa and gets a similar comfortable seating arrangement. It also gets conventional spring loaded hydraulic suspensions, 90/100 tubeless tyres and 130mm drum brakes at both the front and the rear.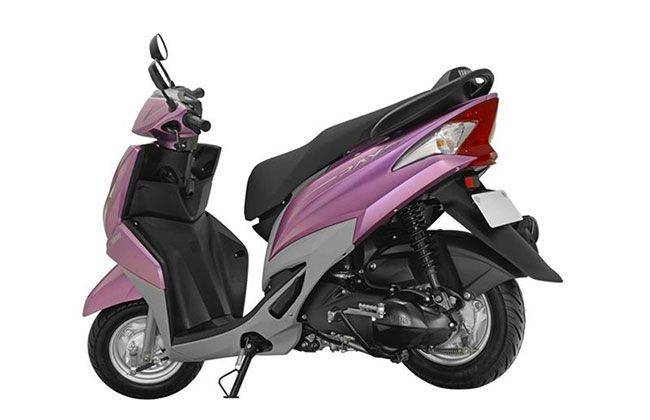 Yamaha Ray comes with an ergonomic and aerodynamic design, which provides best in class stability during rides. The front wheel sits on a pair of telescopic forks, while the rear gets unit swing suspension. Both the front and rear wheels are covered by 90/100 tube type tyres and equipped with a 130mm drum brake.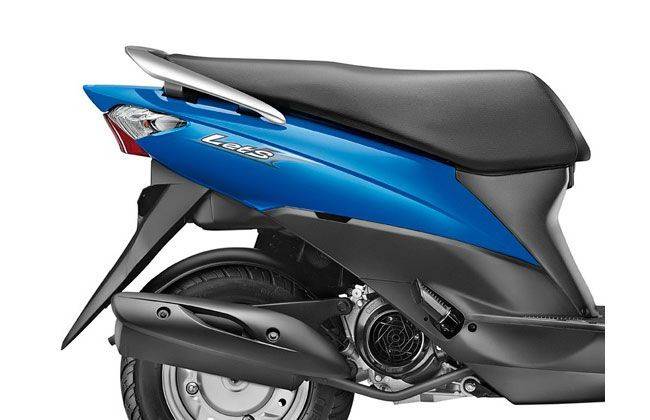 With dynamic styling, Suzuki Let's has advance ergonomics which provides a comfortable ride. It also gets telescopic front forks and unit swing rear suspension, but 90/100 tyres are tubeless. Both the front and rear wheels get a 120mm drum type braking system.
Engine and Performance: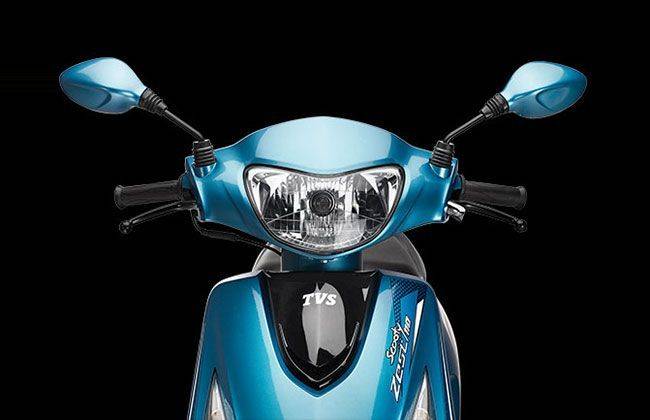 Powering the TVS Scooty Zest is the 109.7cc CVT-i engine, which churns out 7.9bhp of maximum power along with a peak torque of 8.8Nm. The scooter claims to return upto 62kmpl of mileage and capable to achieve a speed of 0-60kmph mark in mere 11.1 seconds.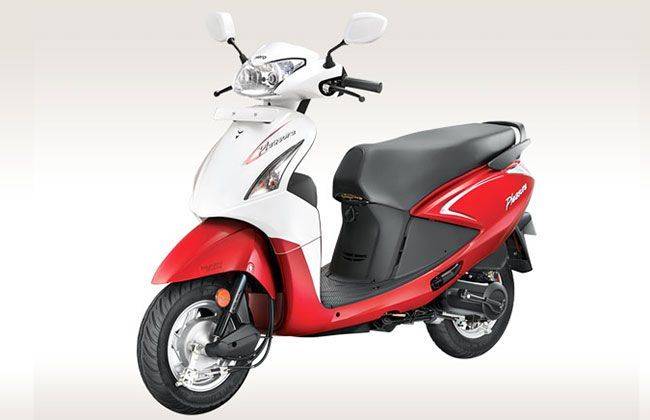 Hero MotoCorp Pleasure sports a 102cc motor, which makes a top power of 6.7bhp and torque goes upto 7.85Nm. The company says that the top speed of the scooter goes over 77kmph.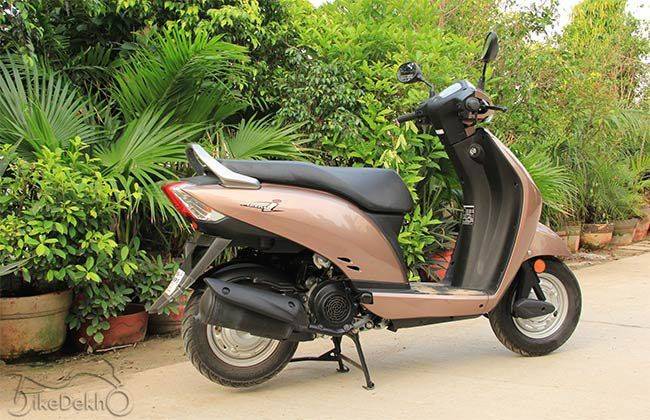 Propelling the Honda Activa-i is the same 109.2cc HET mill, which belts out 8bhp of peak power and extreme torque of 8.74Nm. Using Honda Eco Technology, it claims to return a mileage upto 60kmpl.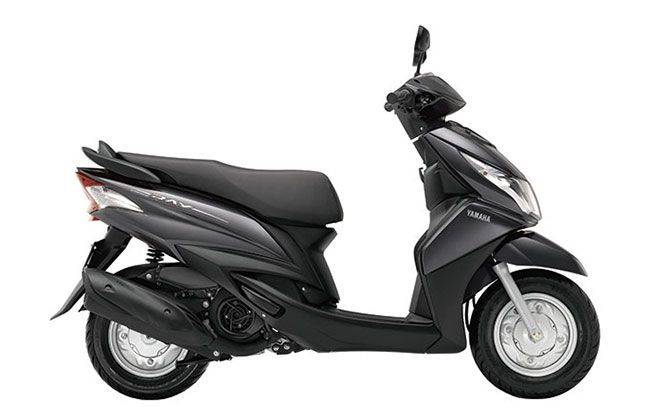 Yamaha Ray houses a 113cc engine, which makes upto 7bhp of power and a top torque of 8.1Nm. The engine performs well in any condition and power delivery remains consistent at any speed.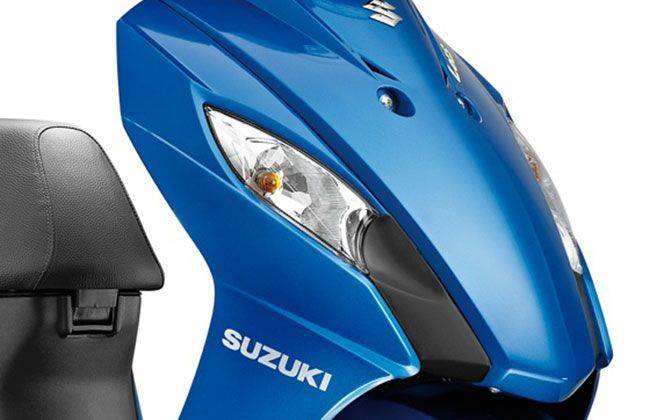 New Suzuki Let's comes with an all new 112.8cc SEP engine, which makes it the most zippy ride with a power output of upto 8.7bhp and torque delivery upto 9Nm. With Suzuki Eco Performance technology, it claims to deliver best-in-class fuel economy upto 63kmpl.
Price:
TVS Scooty Zest is the most affordable among these five options with an ex-showroom price tag of Rs. 42,300, while the Hero Pleasure, Honda Activa-i, Yamaha Ray and Suzuki Let's are priced at Rs. 43,000, 43,680, 45,850 and 43,430 respectively. (all prices are ex-showroon, Delhi)
Specifications:
| | | | | | |
| --- | --- | --- | --- | --- | --- |
| Model | TVS Scooty Zest | Hero Pleasure | Honda Activa-i | Yamaha Ray | Suzuki Let's |
| Engine Type | 4 stroke, CVTi, air-cooled | Air-cooled, 4-stroke | Air-cooled, 4-stroke, HET | Air-cooled, 4-stroke | Air-cooled, 4-stroke, SEP |
| Displacement | 109.7cc | 102cc | 109.2cc | 113cc | 112.8cc |
| Max. Power | 7.9bhp @7,500rpm | 6.7bhp @7,000rpm | 8bhp @7,500rpm | 7bhp @7,500rpm | 8.7bhp @7,500rpm |
| Max. Torque | 8.8Nm @ 5,500rpm | 7.85Nm @5,000rpm | 8.74Nm @5,500rpm | 8.1Nm @5,000rpm | 9Nm @5,500rpm |
| Dimensions (mm) | 1835 X 675 X 1075 | 1750 X 705 X 1115 | 1795 X705 X 1115 | 1835 X 675 X 1075 | 1805 X 655 X 1120 |
| Seat height | 760mm | 765mm | 765mm | 760mm | 765mm |
| Wheelbase | 1270mm | 1240mm | 1238mm | 1270mm | 1250mm |
| Ground clearance | 128mm | 125mm | 165mm | 128mm | 160mm |
| Weight | 104 kg | 103 Kg | 103 kg | 104kg | 98 kg |
| Wheels | 10-inch | 10-inch | 10-inch | 10-inch | 10-inch |
| Tyres | 90/100 tubeless | 90/100 tubeless | 90/100 tubeless | 90/100 tubed | 90/100 tubeless |
| Front brake | 110mm drum | 130mm drum | 130mm drum | 130mm drum | 120mm drum |
| Rear brake | 130mm drum | 130mm drum | 130mm drum with CBS | 130mm drum | 120mm drum |
| Front suspension | Telescopic | Bottom link hydraulic damper | Bottom link hydraulic damper | Telescopic | Telescopic |
| Rear suspension | Unit hydraulic damper | Unit hydraulic damper | Unit hydraulic damper | Unit hydraulic damper | Unit hydraulic damper |
| Price (ex, Delhi) | 42300 | 43000 | 43680 | 45850 | 43430 |