Will history repeat itself? Is Jawa planning to introduce three new bikes on November 15 yet again?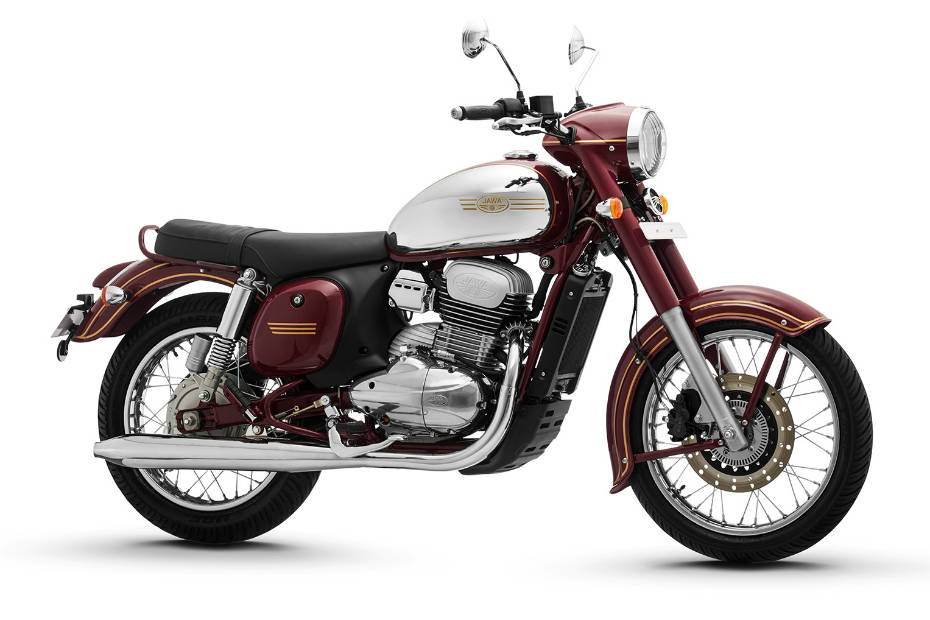 If you rewind all the way to early October, you'd remember our report outlining Jawa's future plans. Back then, we said that the company owned by Classic Legends could introduce three new bikes with different engine configurations, and that they could be launched within the next 18 months. We expect Jawa to clear the air on November 15, at the launch of its factory custom, the Perak.
This raises a couple of questions, though. Will history repeat itself? Is Jawa planning to introduce three new bikes catering to different market segments, with the Perak being one of them? We surely think so, and here's why: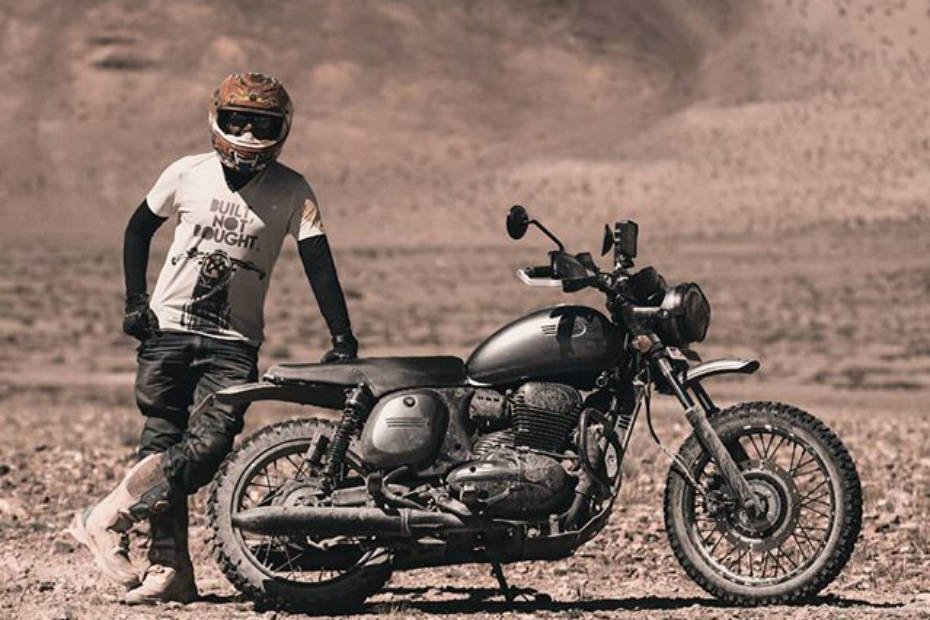 We've already seen a couple of custom scramblers based on the Jawa from different design houses, including Pune-based Autologue Design. Heck, Jawa itself teased a sketch for a scrambler a couple of weeks before the official launch of the Jawa, Jawa Forty Two and Perak. Further strengthening this hunch is the fact that the company recently embarked on a journey to the northern side of India with a couple of journalists, one of whom rode a custom Jawa scrambler.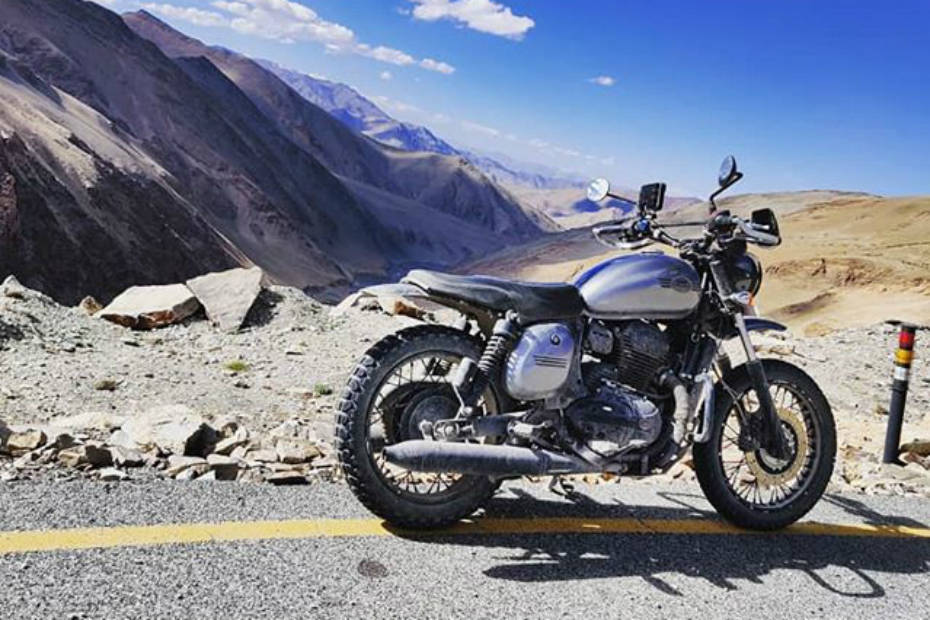 The bike was based on the Jawa Forty Two but featured the same dark grey paint as the Perak. Its front and rear fenders were raised to aid off-road riding. The bike also featured a wide braced handlebar with knuckle guards, a sump guard (presumably made of metal), a headlight grille, knobby tyres and blacked out mechanicals. The evidence pointing to a new Jawa scrambler just keeps on piling up, lending credence to our claim that the company could unveil a second bike on November 15.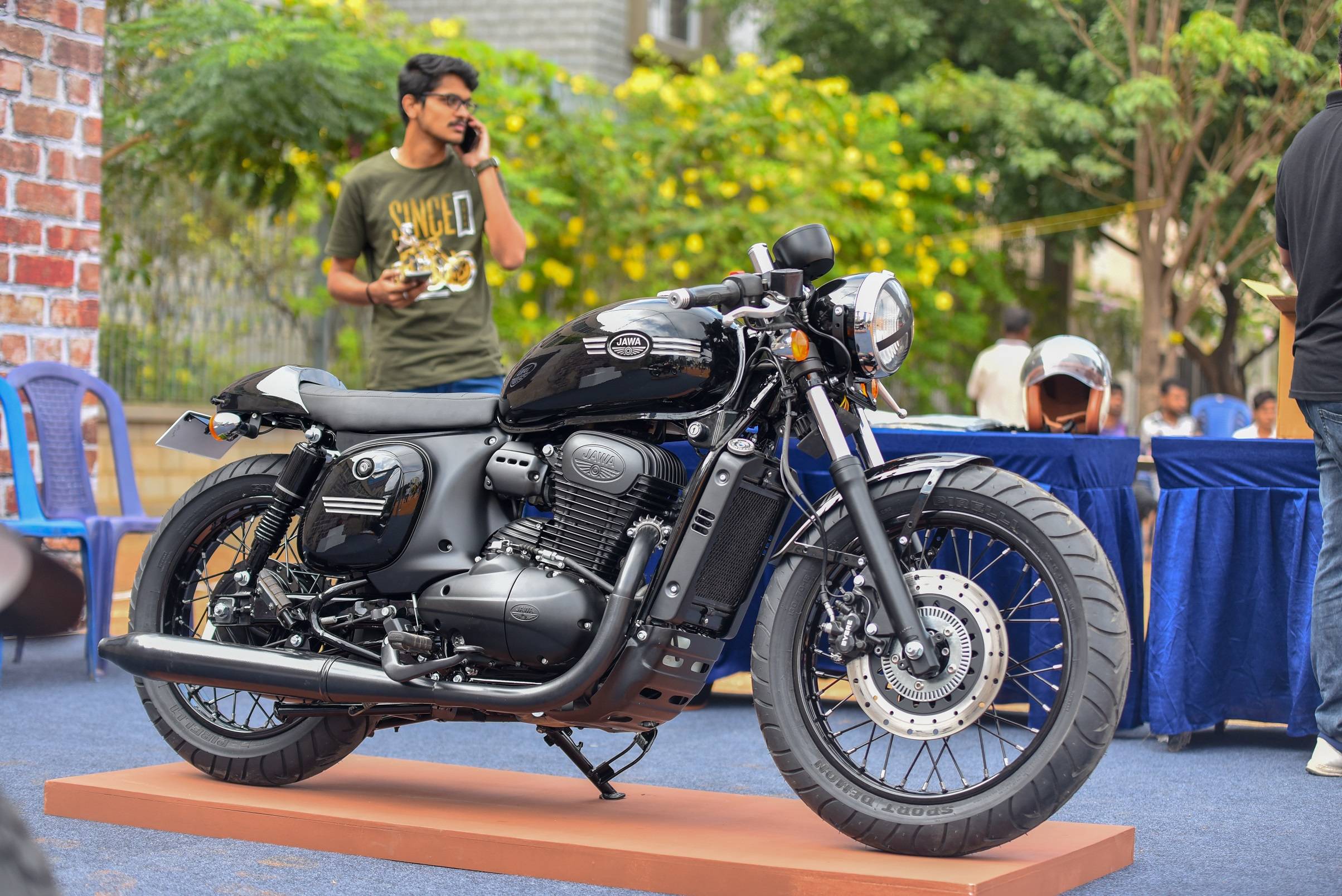 The third bike could either be a cafe racer or a bobber. However, we strongly believe it could be the former since Jawa commissioned a design studio to develop a very special cafe racer for the World Jawa Day, which was celebrated in the second week of July this year.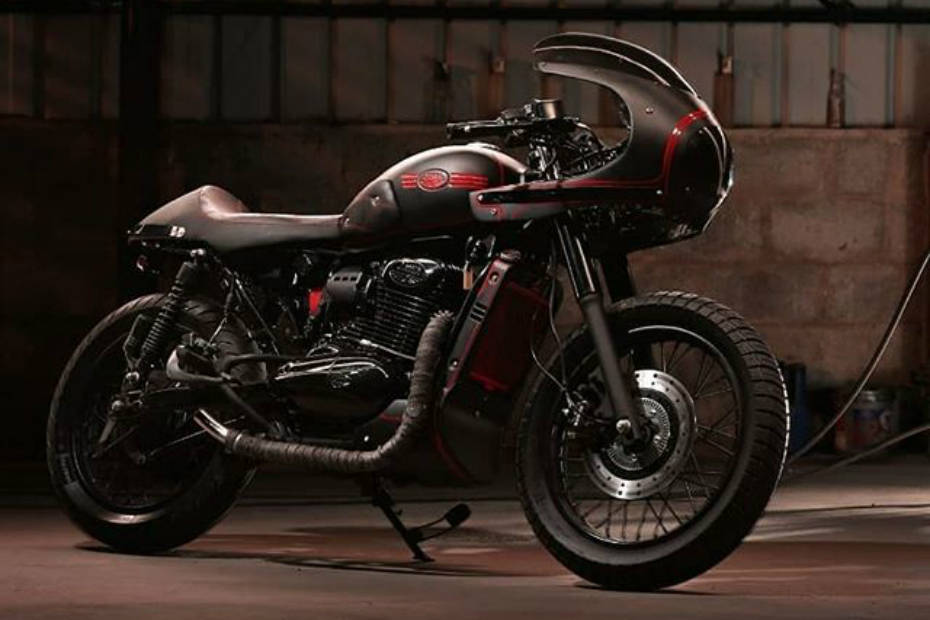 The custom cafe racer featured low slung clip-on handlebars, a bikini fairing, a single-piece seat and a free flow exhaust. And to truly conform with the ethos of a cafe racer, Jawa even removed the fenders and side panels seen on the standard bike to shed some weight. The bike's mechanicals were coated in black while the body panels were finished in a dark brown paint with red highlights. While we don't expect the fairing or the free flow exhaust to make it to production, the rest of the elements seen on the custom bike could indeed see the light of day.
This is what we could decipher from the long trail of crumbs left behind by the company. Meanwhile, all we can do is wait until D-day to see how things unfold.