Two motorcycles with different focus and just Rs 71,000 separating them. Which one should you go for?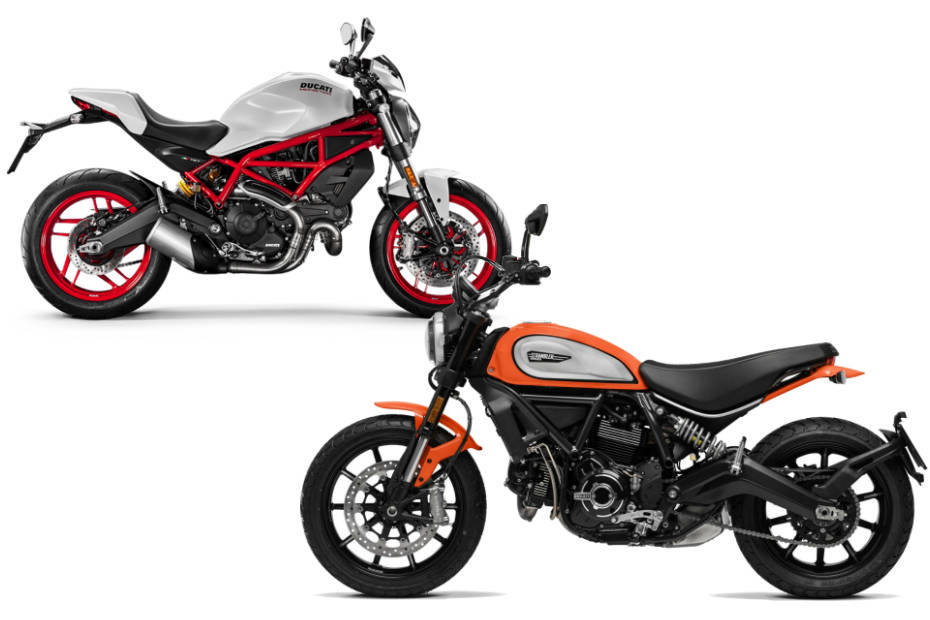 Ducati has launched its new 2019 Scrambler range in India, and the most accessible variant is the Scrambler Icon. In fact, priced at Rs 7.89 lakh (ex-showroom India), it's the most affordable Ducati available right now. There is however a more powerful, more sophisticated Ducati available at a modest premium over the Scrambler Icon. It is the Ducati Monster 797 which is priced at Rs 8.6 lakh (ex-showroom, India). So, if you are looking to buy your first Ducati, let us help you choose the right one.
Also read: 2019 Ducati Scrambler Icon: First Ride Review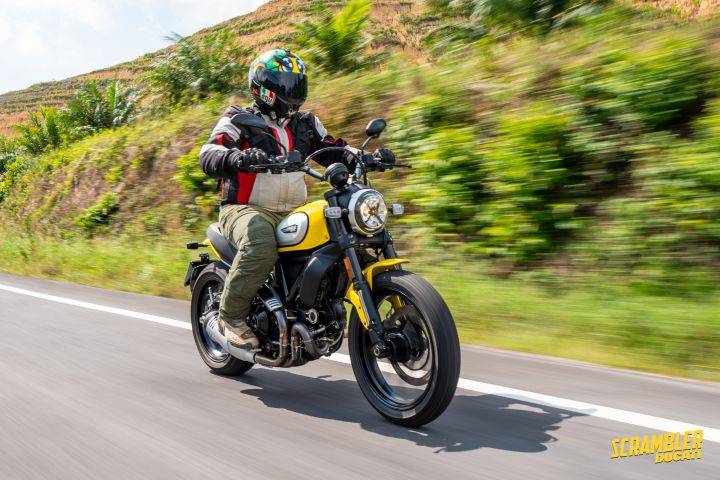 Design and features:
True to its name, the Ducati Scrambler Icon does look like a scrambler, an old school one at that. The updated Scrambler Icon gets a round headlamp with an X integrated into the lens. The fuel tank has removable side panels which can be swapped easily. More design details come in the form of new machine-finished alloy wheels and black engine cylinder heads with machine finished fins. The new 2019 model gets features like a single-pod digital instrument console which houses the speedometer, tachometer, fuel gauge, gear position indicator and other information. You also have an optional Ducati Multimedia System (DMS). The 2019 Scrambler Icon also gets new switchgear, adjustable levers and a hydraulic clutch for reduced lever effort. It offers an upright riding position with wide handlebars. It has a smallish 13.5-litre fuel tank and a narrow and low 798mm seat.
Also read: Ducati Monster 797 Road Test Review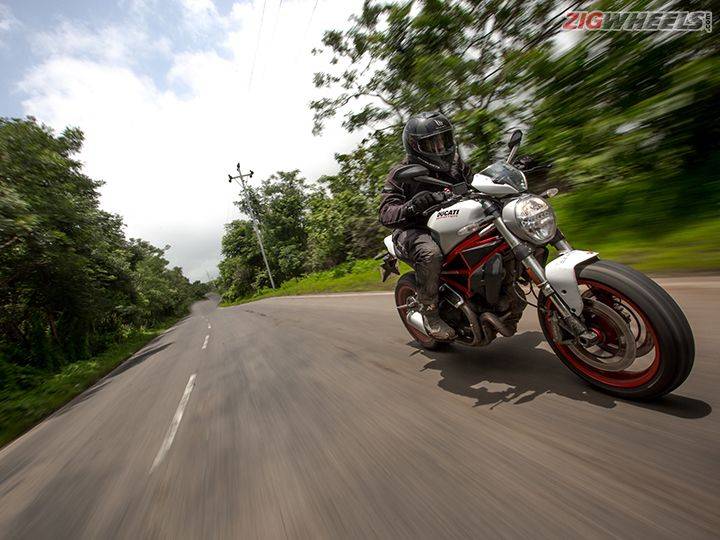 The Monster 797 carries forward the Monster range's aggressive design in a small package. It has a minimal design approach with all the visual mass concentrated around the fuel tank and the air-cooled L-twin motor. Features include LED headlamp DRLs, LED tail lamp and a small digital instrument console. Compared to the Scrambler's instrument cluster, it misses out on a gear shift indicator and gets a low fuel level indicator instead of a fuel gauge. It, however, gets a large 16.5-litre fuel tank. The 805mm seat height isn't that tall compared to the Scrambler either. What's very different though is the sportier riding posture, thanks to a flatter one-piece handlebar and higher-set footpegs.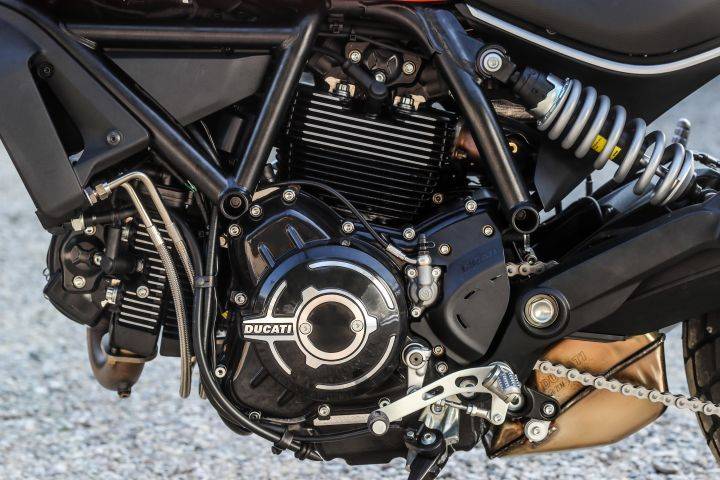 Powertrain: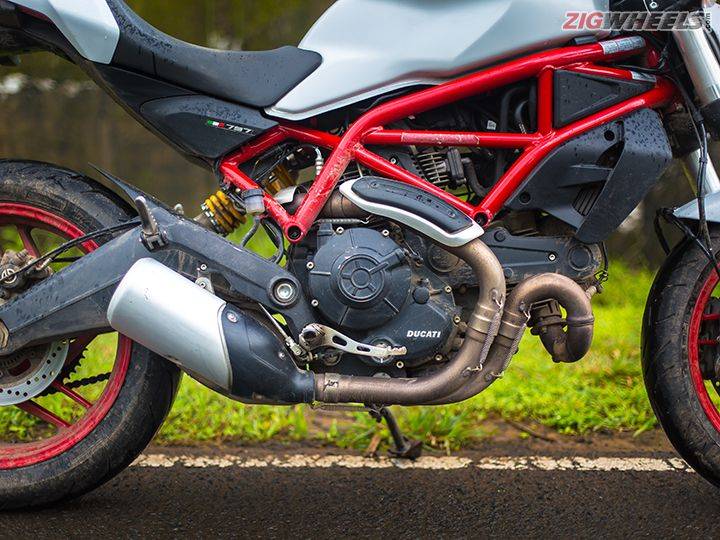 Both bikes have identical powertrains down to the same gear ratios. They even offer the same power and torque outputs. However, the Monster 797 weighs 10kg more than the Scrambler Icon and that should give the Icon an edge when getting off the line. Both bikes are great for beginners as the 803cc powertrain has an unintimidating power delivery. We managed to clock a 0-60kmph time of 2.46 seconds and a 0-100kmph time of 4.94 seconds on the Monster 797. While we are yet to test the new Scrambler Icon, we expect better acceleration times from the bike. Both motors offer a crisp throttle response, but they heat up a fair bit in traffic and have a fair bit of vibrations creeping in above 6000rpm. Both bikes miss out on traction control or rider modes. While the Monster 797 had a fairly light clutch actuation, the new Scrambler Icon now comes with a hydraulic clutch for lighter clutch feel.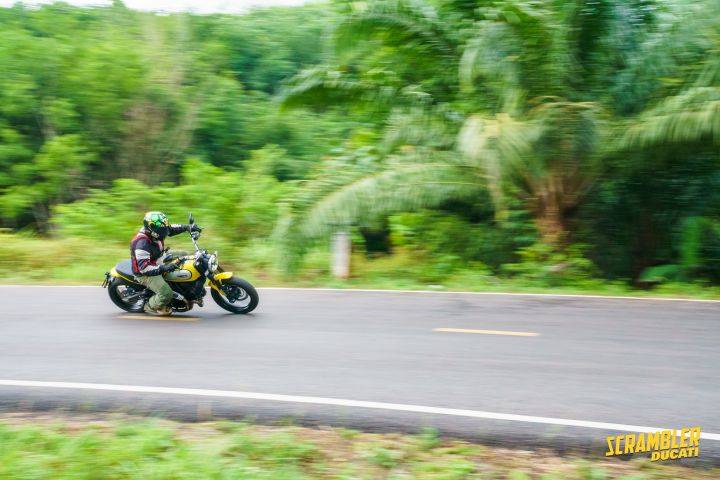 Underpinnings: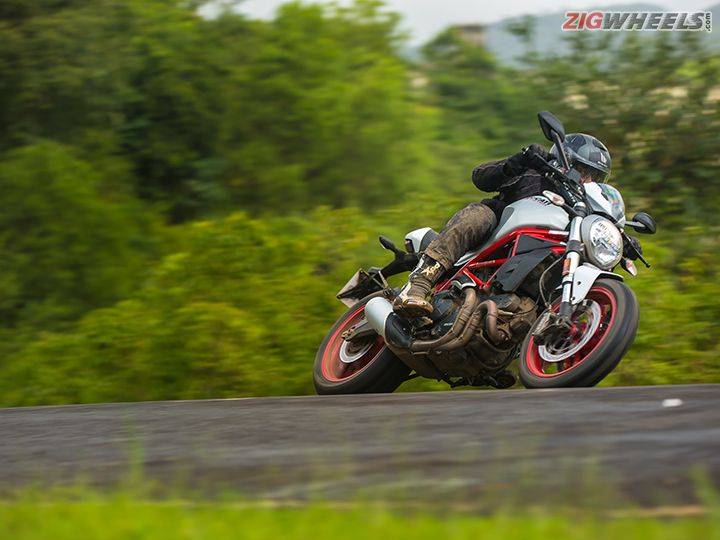 For 2019, Ducati has tweaked the Scrambler's Kayaba suspension setup for a more comfortable ride. While it does a fantastic job of soaking up potholes, the Scrambler retains its fun, flickable handling traits. Its dual-purpose tyre setup is game for off-roading and provides ample grip in wet road conditions as well. It also gets cornering ABS, a tech we have seen only on bikes priced above Rs 10 lakh.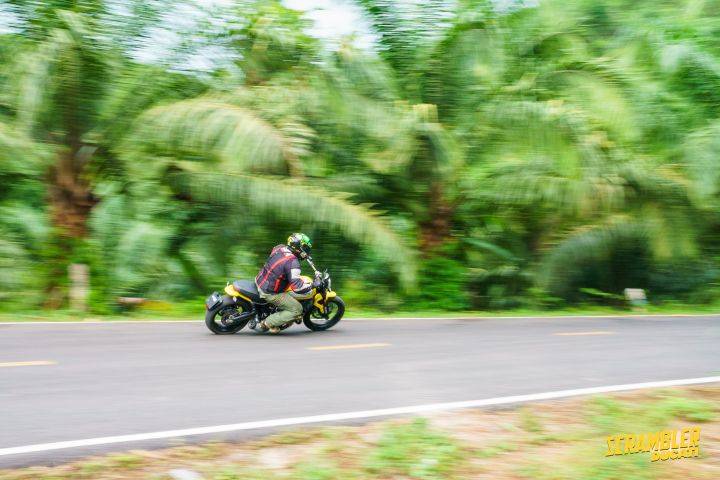 Despite being an entry-level Monster, the 797 impresses with its high-tech underpinnings. The suspension setup is on the firmer side, but offers good damping characteristics and soaks up bumps well at low speeds. This is a sharp handler with an agile front end eager to tip into corners. The Pirelli Diablo Rosso II tyres offer phenomenal grip even on wet road conditions. However, it misses out on the Scrambler's cornering ABS, a tech it might get with the next update.
When it comes to handling on the road, the Moster 797 is better than the Scrambler Icon. However, you can take the Scrambler off the road, something you will not be comfortable doing on the Monster.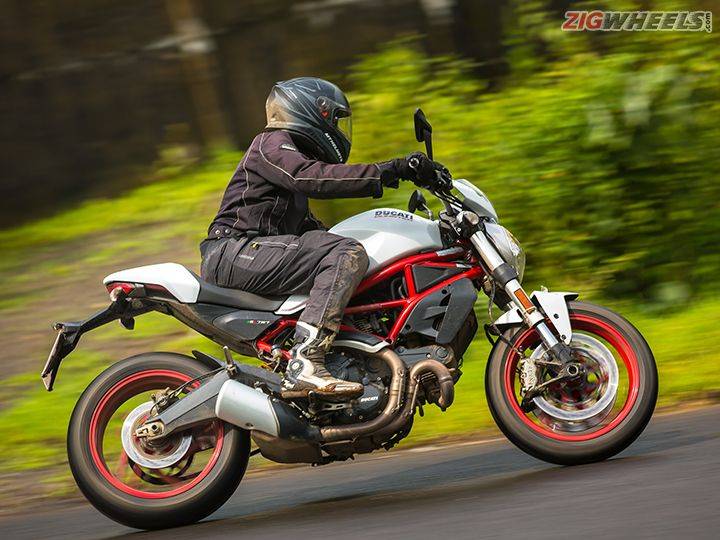 Verdict:
The new Scrambler Icon is a fast, fun motorcycle and is the one to go for if you want an everyday bike which is able to handle a bit of off-road shenanigans. The new updates make it more comfortable and safer. With that upright riding position and a comfortable new seat, it should be viable for touring as well. A proper entry-level all-rounder then.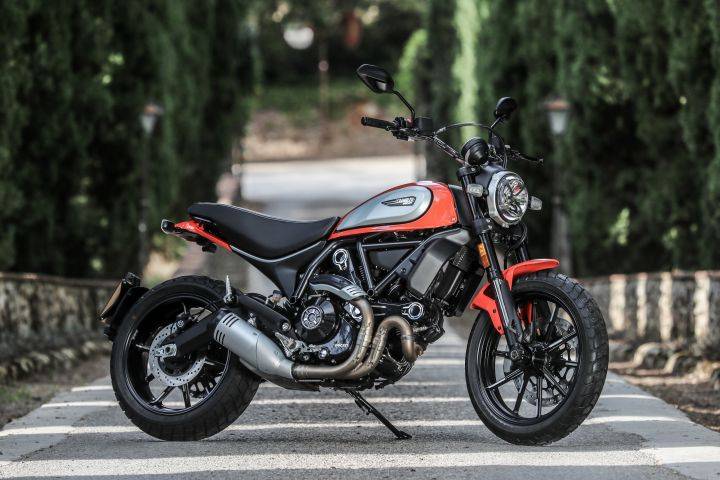 For Rs 71,000 more, you have the Monster 797 which offers a better suspension setup, but its aggressive riding position is good only for short stints in the city or twisties. It is best enjoyed on a mountain road and makes sense if you are an experienced rider looking for something more powerful to replace your KTM 390 Duke.