And with that, Indian two-wheeler stunt legend Hrishi Mandke found his way into the India Book of Records.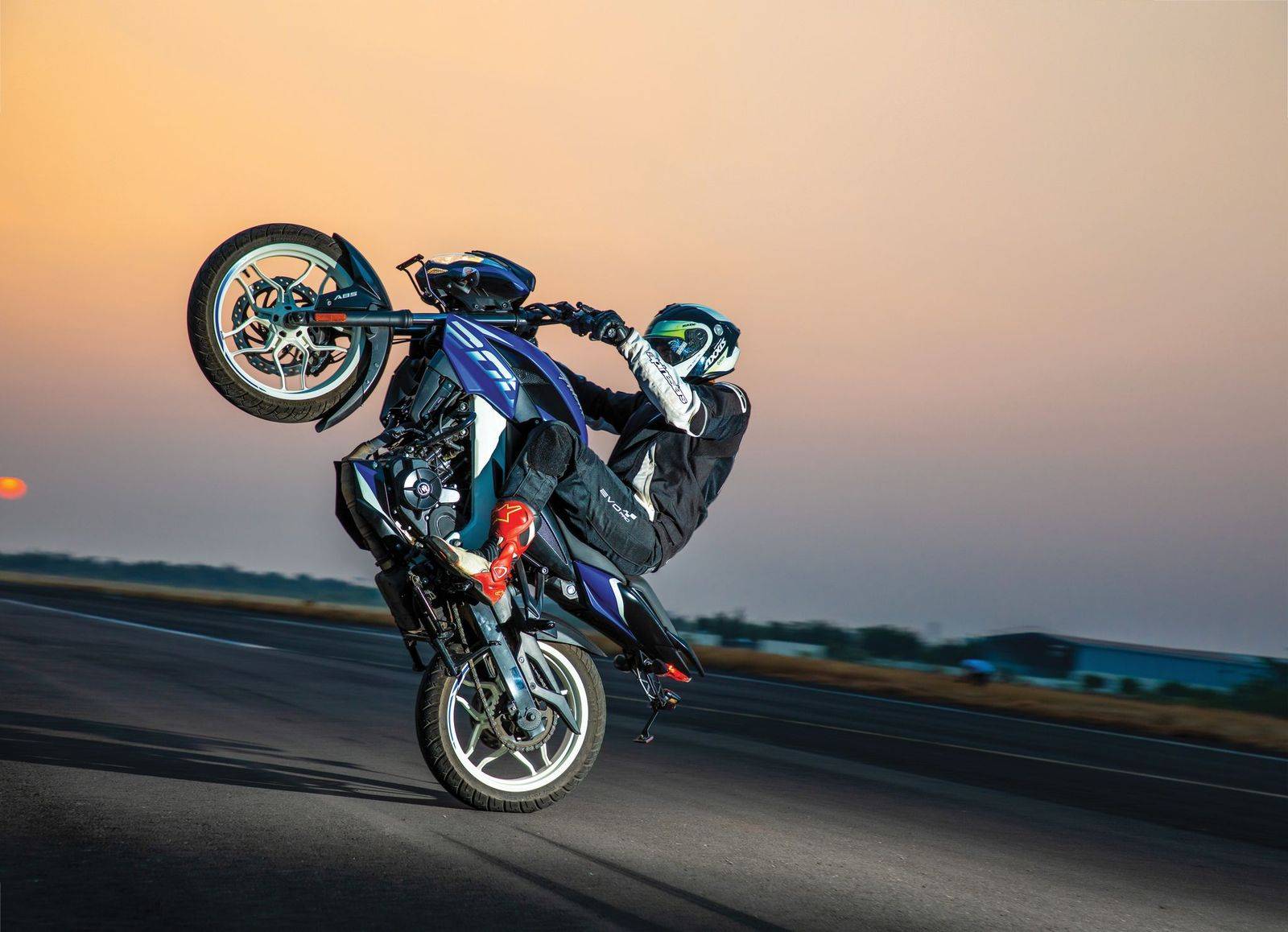 Words: Priyadarshan Bawikar
The Bajaj Pulsar has been pretty synonymous with stunt-riding ever since the bike first came into existence two decades ago. Thanks to plenty of performance on tap and an accessible price point, it has been the bike of choice for those seeking their thrills with wheelies, stoppies and other daredevilry. So, it's a bit surprising that it took this long for someone to set an official Indian stunting record with 'The World's Favourite Indian'.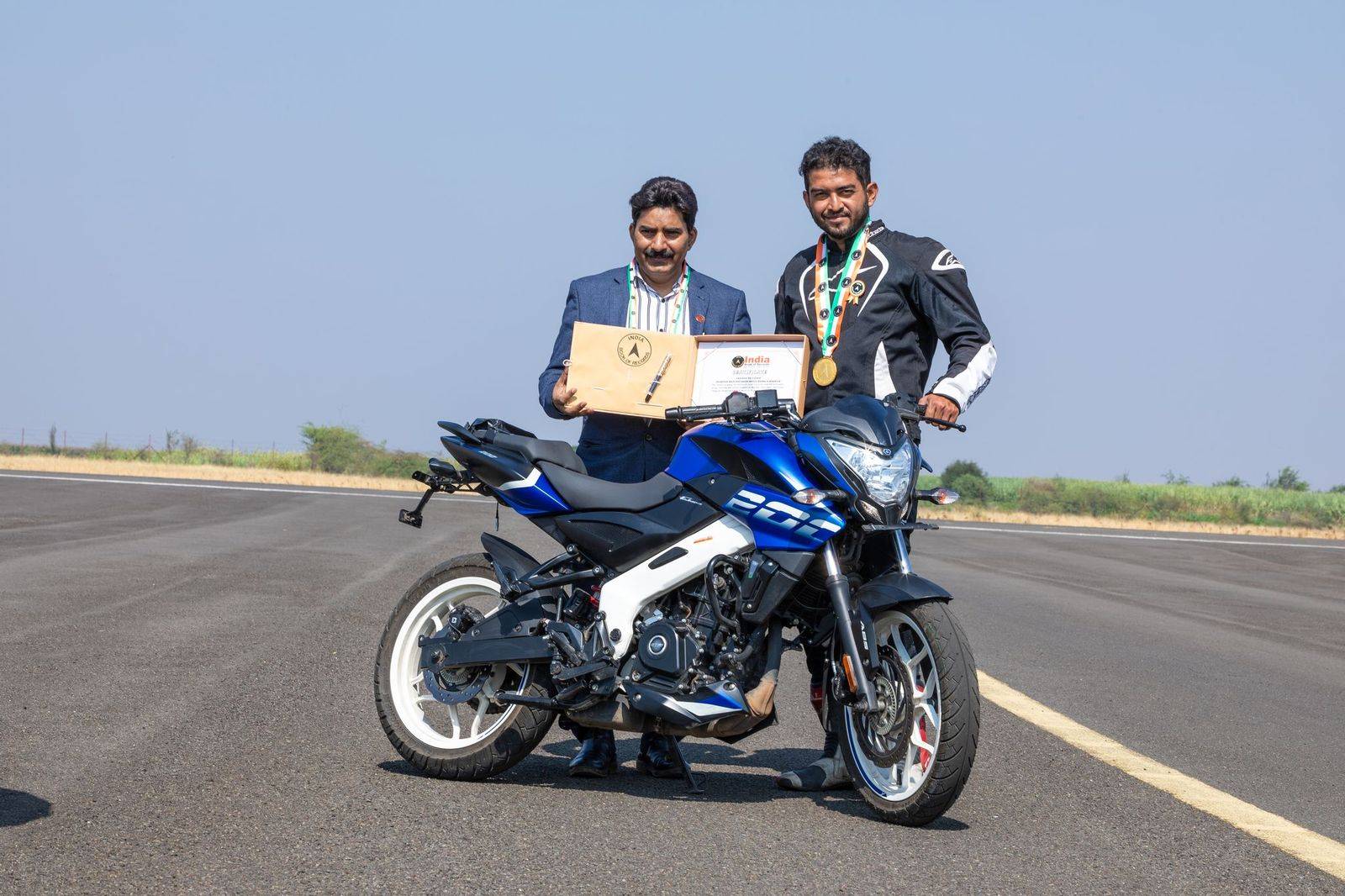 So it was to be, that earlier this year, Pune-based rider extraordinaire Hrishi Mandke took on the challenge of clocking India's Fastest Quarter-Mile Wheelie aboard a Bajaj Pulsar NS 200. And now, it's official - ratified by the India Book of Records - that Hrishi covered 402.3 metres (1/4th mile) on one wheel in just 23.68 seconds! This record attempt, organised by Evo India magazine under the adjudication of the FMSCI (Federation of Motor Sports Club of India) and the India Book of Records, took place on a blocked-off runway at the Baramati Airstrip near Pune.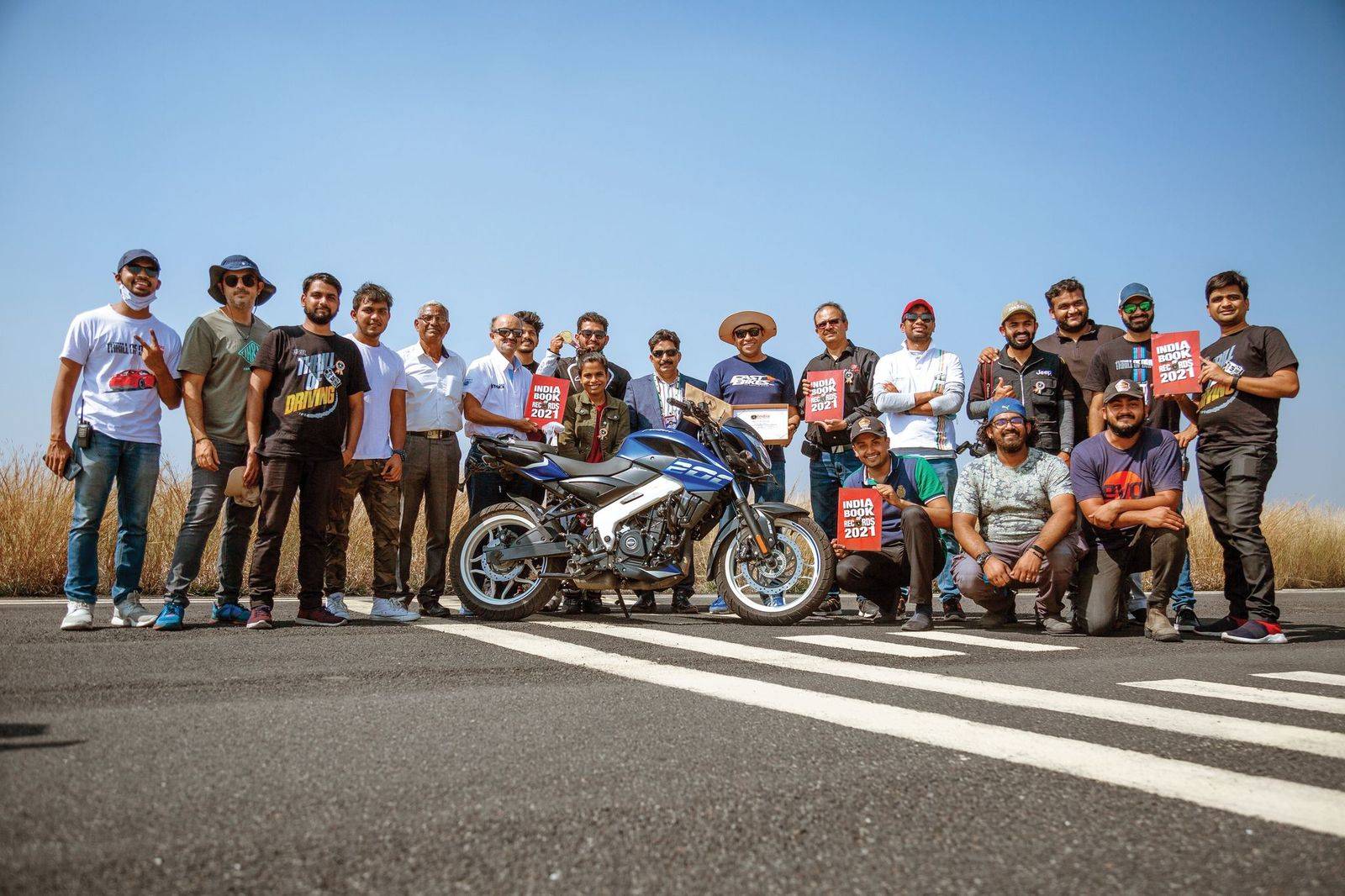 The blue-and-white Pulsar NS 200 that Hrishi rode was bone stock, except for the removal of the rear number plate holder and mudguard. That's because, over practice runs, these were found to scrape the tarmac when the bike got close to vertical during the wheelie. The rear-view mirrors were removed in the interest of safety, giving Hrishi's hands a little more freedom of movement while holding the bike up on one wheel. Motor-wise, everything was untouched, with the 199.5cc liquid-cooled single-cylinder engine making 24.5PS and 18.5Nm.
Hrishi, undoubtedly chuffed with his achievement, spoke about his love for the Pulsar. "I learnt to perform stunts on the first-generation Bajaj Pulsar," he said, "and I'm delighted to wheelie into the record books with the Pulsar NS 200."