Prices of every offering from the world's largest two-wheeler manufacturer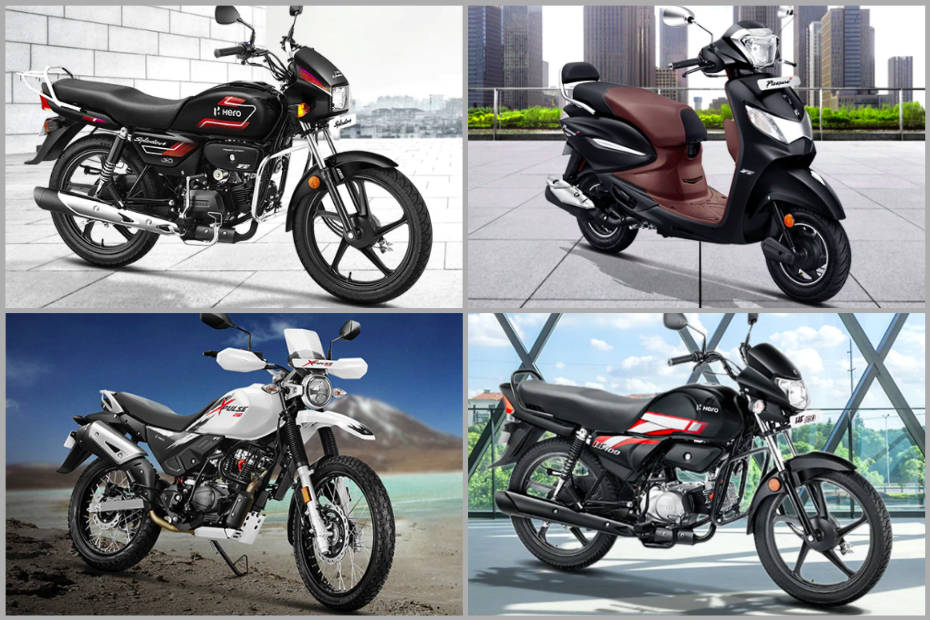 With the frequency at which manufacturers are hiking prices these days, it can be hard to keep track of how much a particular bike or scooter costs. Especially when you're talking about a lineup as vast as that of Hero MotoCorp. Further mixing things up, Hero's lineup has gotten a bit of a shakeup recently, with the launch of the new HF 100. This has also had a knock-on effect on the prices of a few other models. So here is the pricing for Hero's entire lineup:
The introduction of the HF 100 at the bottom of Hero's lineup has driven up prices of the HF Deluxe and subsequently, the rest of Hero's commuters. Nevertheless, the brand's offerings now start from a more accessible price point of Rs 49,400 and go all the way up to Rs 1,20,214 for the flagship fully-faired Xtreme 200S. Hero's scooters cost between Rs 58,900 for the Pleasure Plus and Rs 74,350 for the Maestro Edge 125.