The BS6 Dio is available in seven colour options!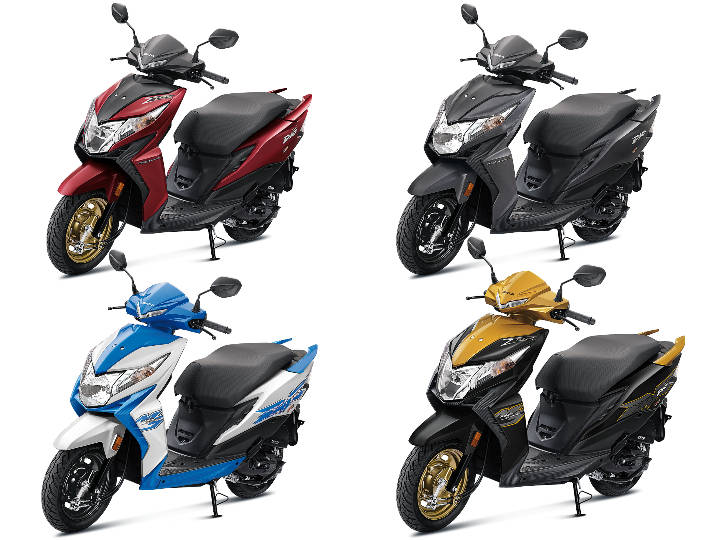 Honda has launched the all-new BS6 Dio in India at Rs 59,990 (ex-showroom) for the standard variant. We have a launch report as well as a separate report highlighting what's new in the BS6 Dio. Now, we will address another difficult question -- 'There are seven colours; which one should I go for?' Don't fret. All you need to do is scroll down and read. Yep, it's that easy.
Standard variant:
Grey: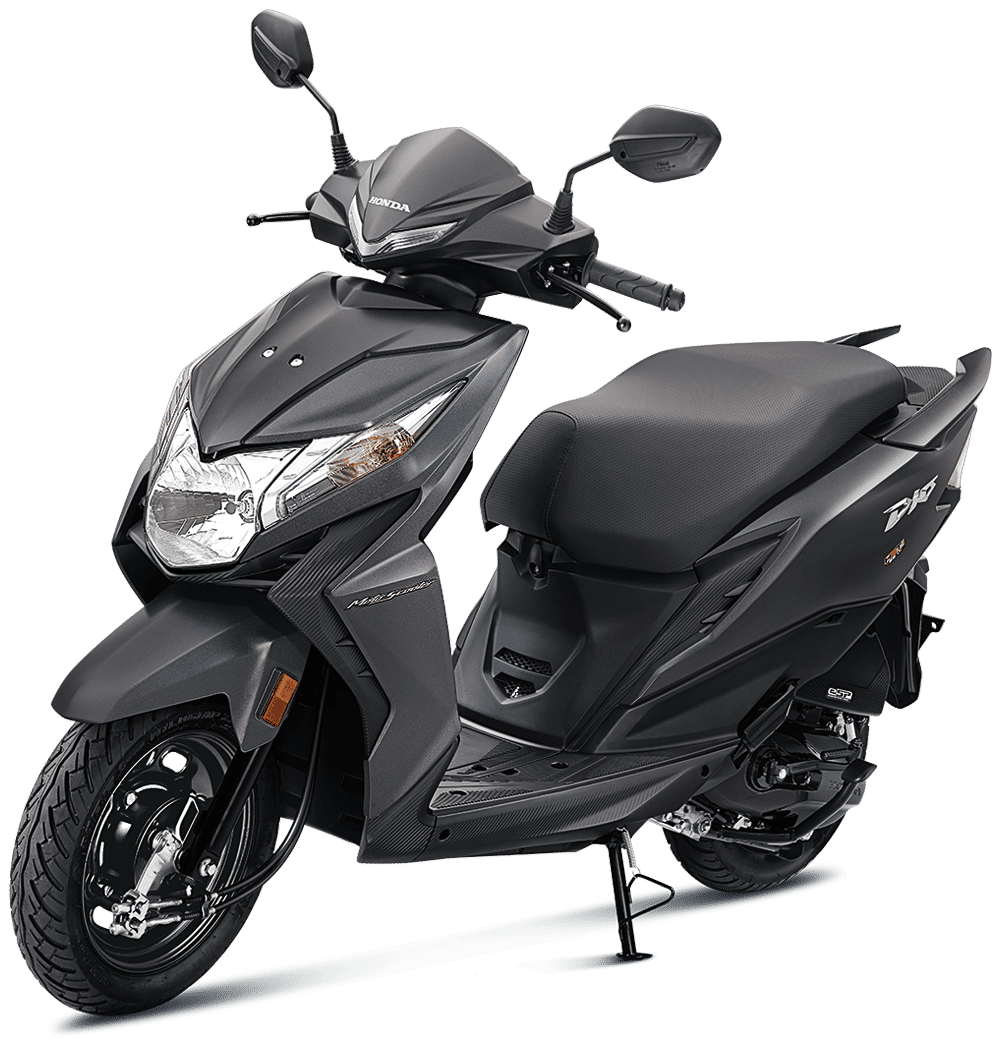 Usually, we prefer dark shades over anything. And colours like black and grey are right up there in our list. But the new Dio in this grey paint option looks quite ordinary. There's nothing going on which says 'sporty.' We think Honda should have at least added some highlights, which could have made this a better looking variant. However, there are some who prefer to be low-key. If you are one of those, you can opt for this paint option.
Blue: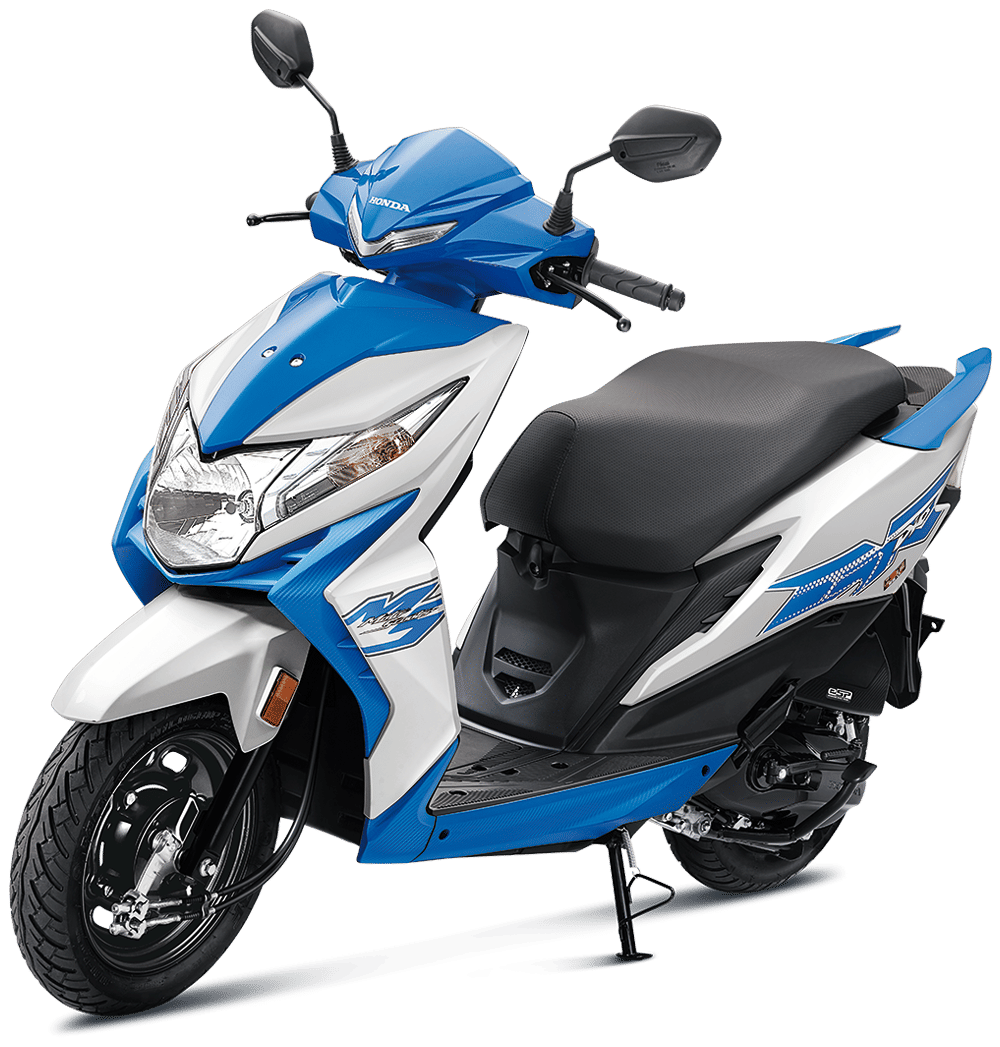 On the other side of the spectrum, we have this: the flashy blue and white paint option. Honda hasn't overdone this dual tone paint option. This colour was available in the BS4 model as well, but Honda has used a different shade and new decals for the BS6 variant.
Orange: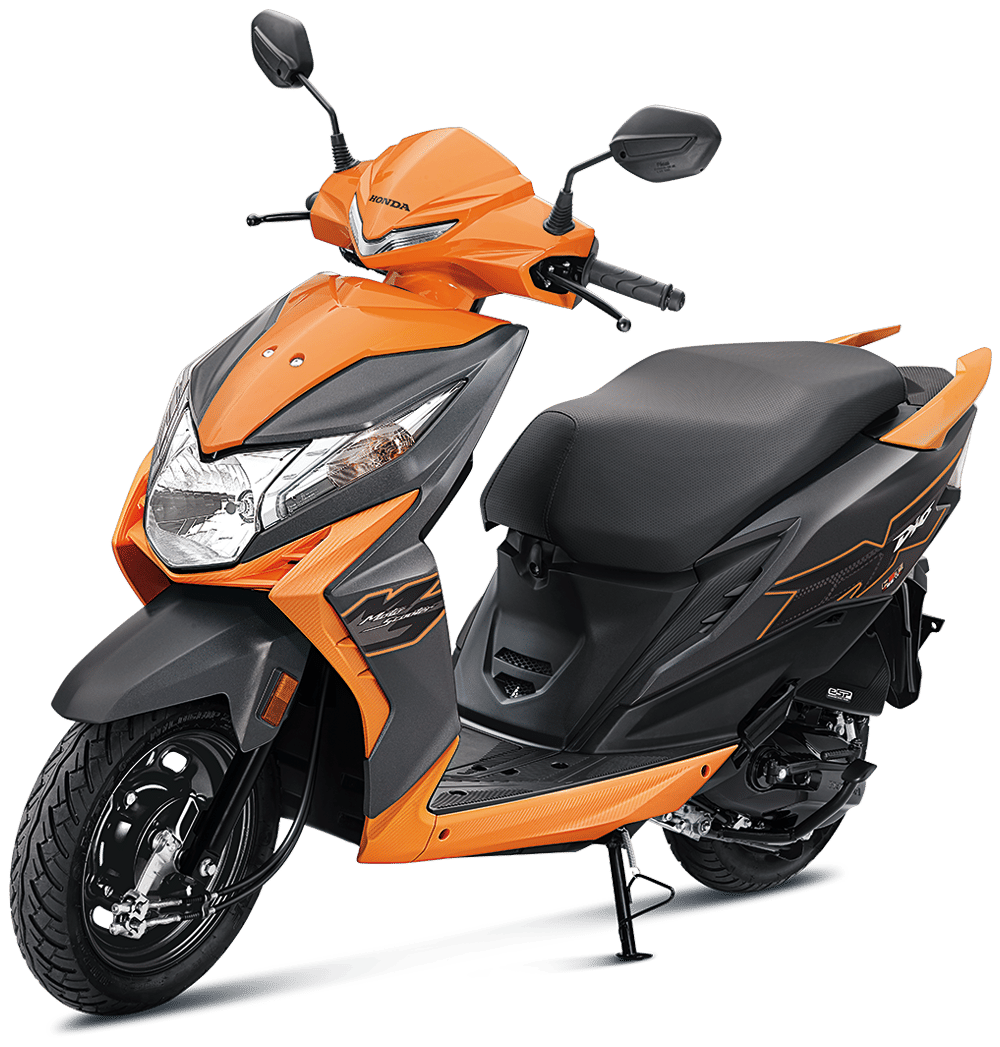 Speaking of vibrant and flashy colours, there's an orange paint option as well. Honestly, if you are planning to buy the standard variant, the orange paint option should be at the bottom of the list because it's just too darn vibrant! But if you want to stand out from the crowd, you can go for this one.
Red: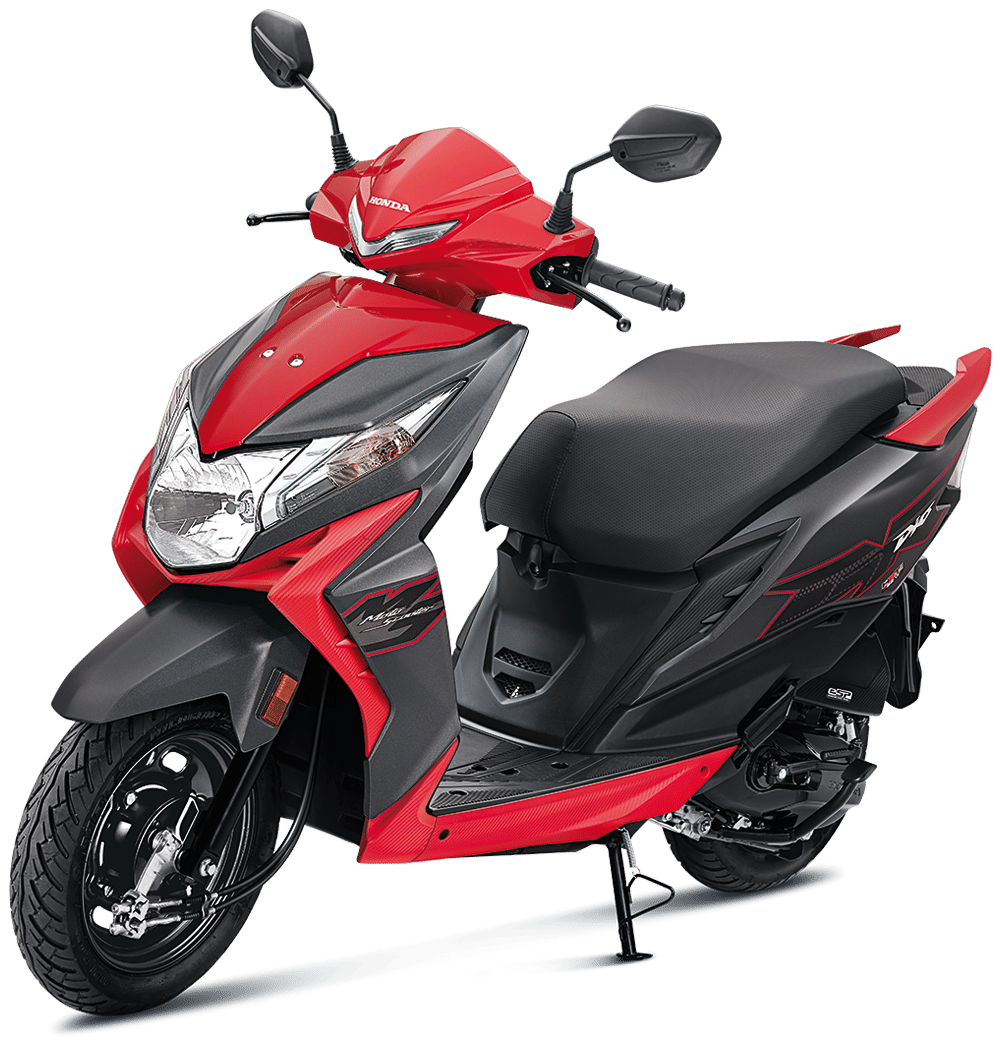 This red and black is the perfect combination for the standard variant. Even the decals have red accents on them! So there you have it, if you are planning to buy the standard variant, then you should go for the red and black paint option.
But what if you are planning to go for the Deluxe variant?
In that case, here are the three paint options that are available in the Deluxe variant.
Grey: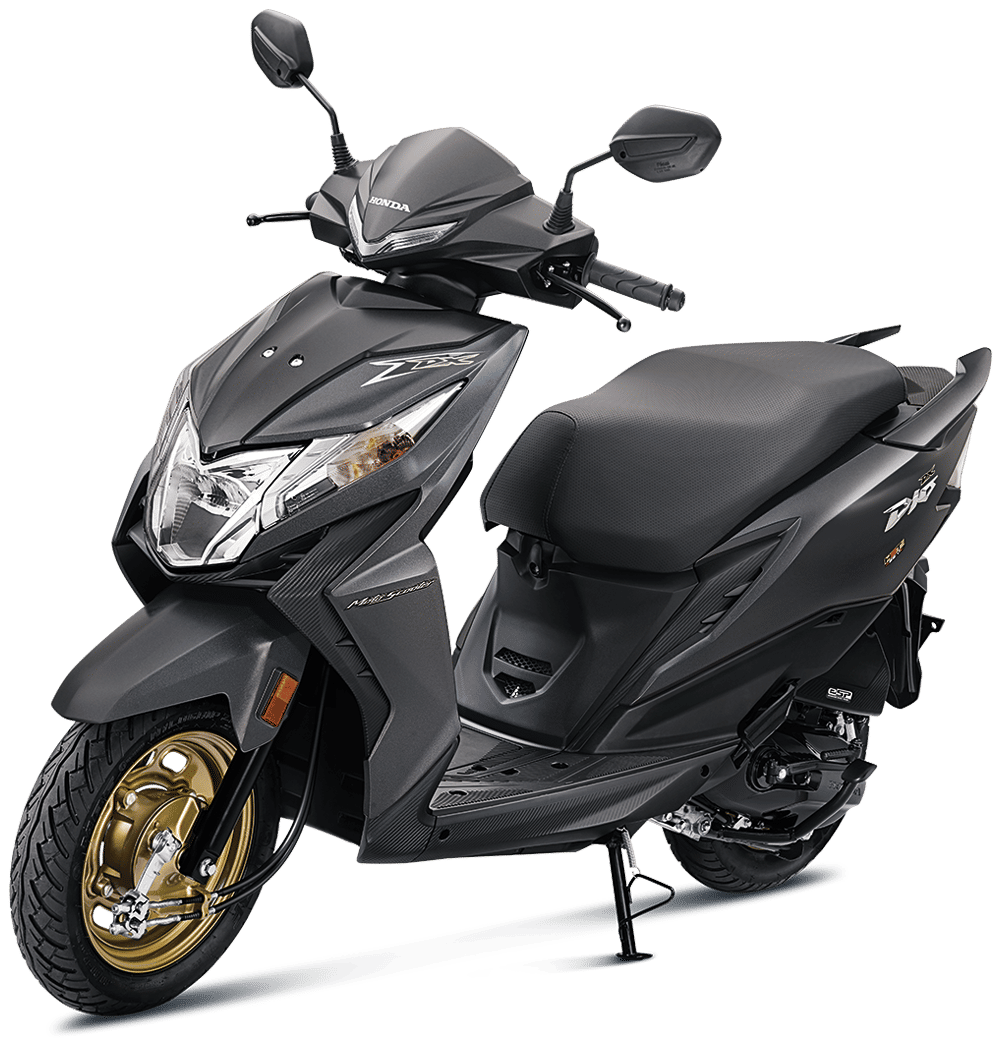 No, we are not sharing the same image. This IS the Deluxe variant and the only difference between this and the standard variant is the 'Dio' decal at the top and the golden wheels. Apart from that, it's the same shade of grey as the base model. But this paint doesn't shout 'Deluxe.'
Yellow: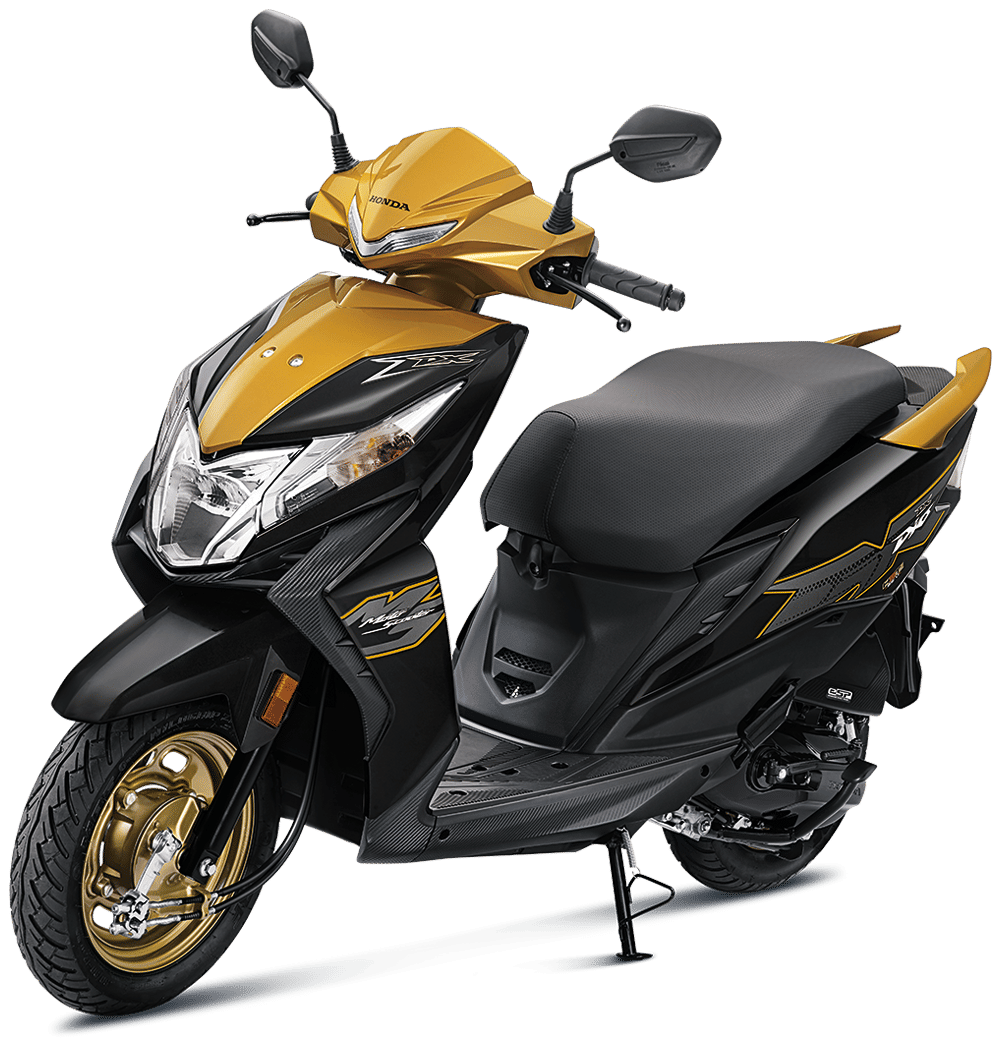 There's nothing wrong with the yellow paint option, but it just doesn't feel premium. Yes, the golden wheels help a bit, but that's about it. Maybe Honda should have added this paint option in the standard variant.
Metallic Red: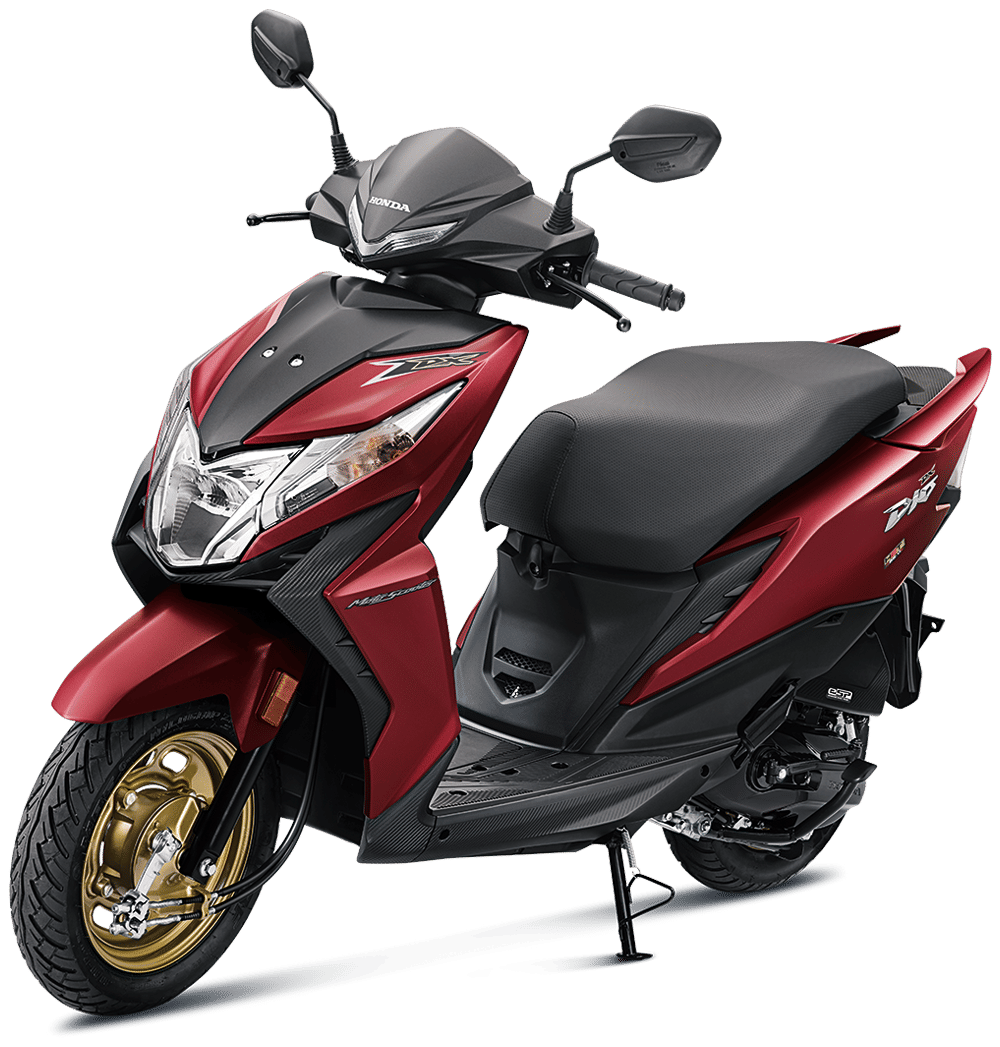 Now this is what we are talking about! This red and black dual tone paint option looks properly premium. And those golden wheels on this colour look premium too! We also love how Honda has kept it classy by not going overboard in the decals department.