Which variant gets you what you need and which colour suits you best?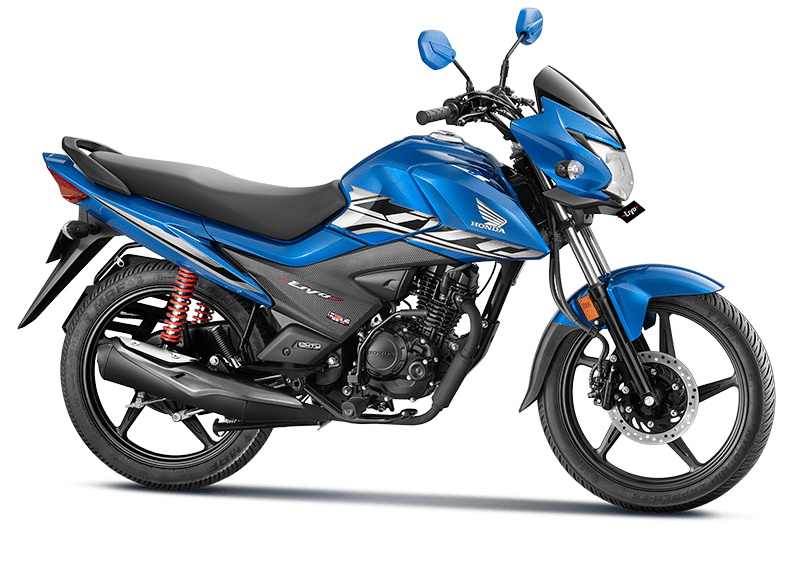 Honda added an exciting new model to its BS6 lineup last week in the form of the stylish Livo BS6. The 110cc commuter is a more premium alternative to the rather bare-bones CD 110 Dream, and it comes in some pretty bold colour options as well. There are two variants on offer and here are all the possibilities for speccing out your new Livo.
Colours
Black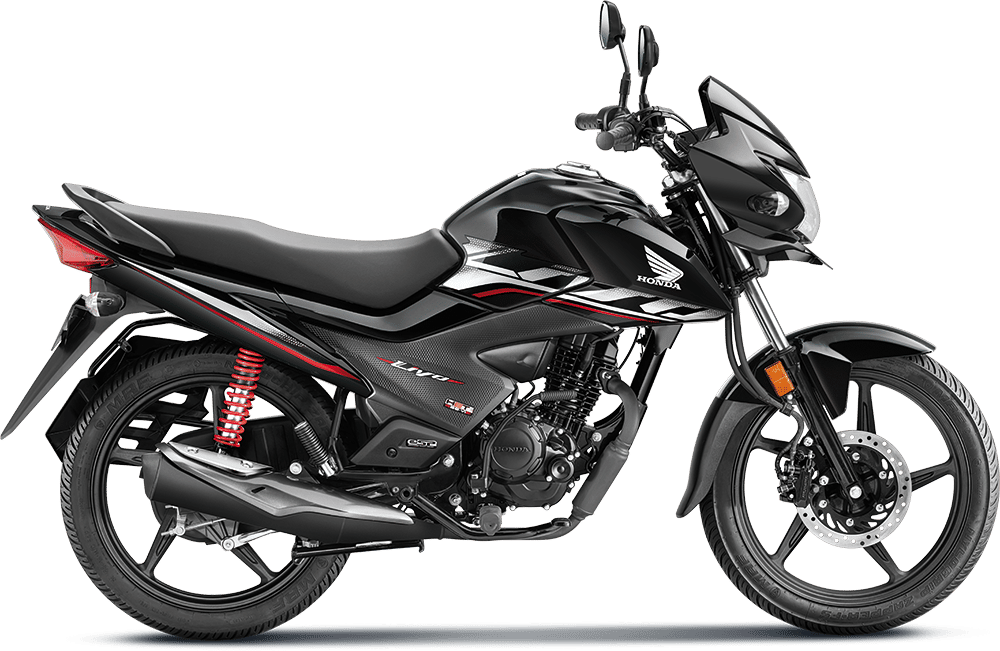 We start off with the simplest: a straightforward black colour scheme. It does sound a little boring on paper but the matte black paint actually goes quite well with the white 'Livo' stickering on the tank. Throw in the black wheels and front screen, and you have a rather cohesive look.
Matte Axis Grey Metallic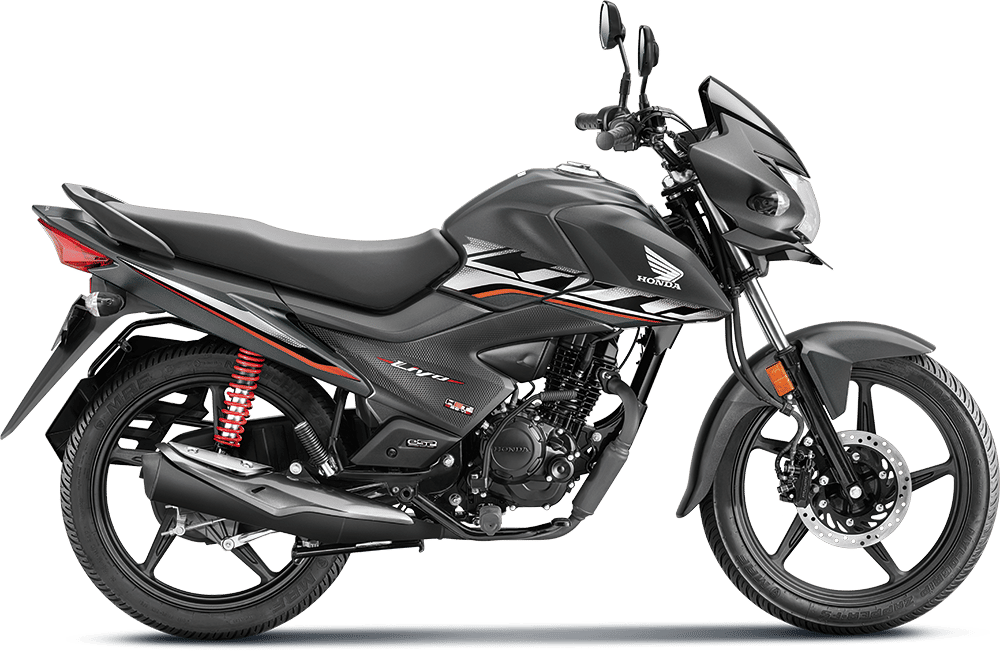 This colour option is as close as your Livo can get to looking like a stealth fighter. The ash grey paint looks superb, especially with the matte surface finish, and the red stickering and shock springs offer excellent contrast. Overall, this is a subdued yet attractive colour scheme.
Athletic Blue Metallic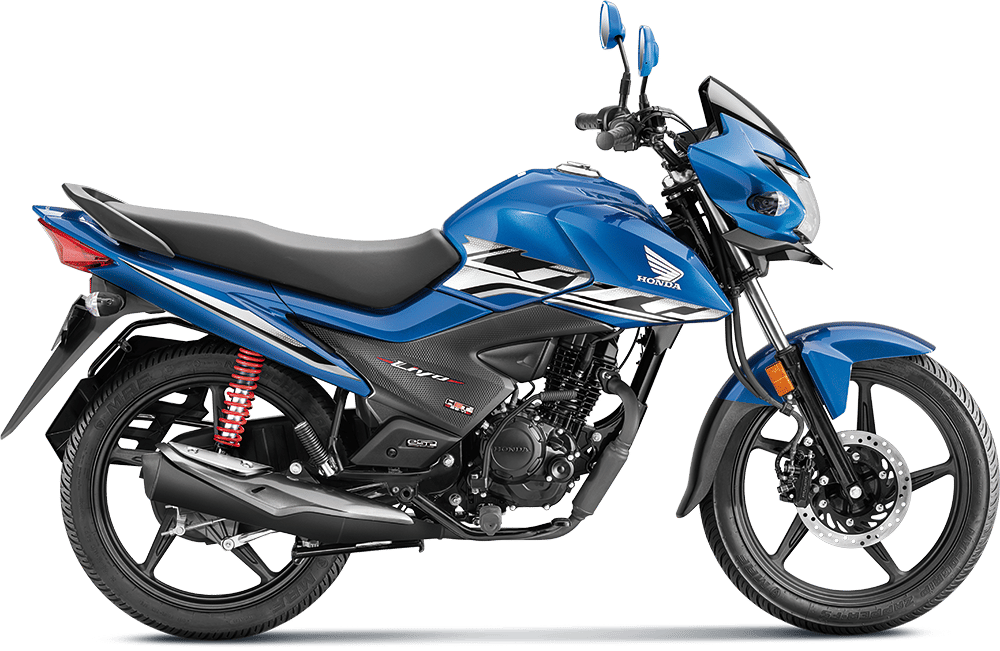 If black and grey are a touch too drab and you'd like to inject some colour into your life, this blue paint scheme is the perfect choice for you. The Bugatti-esque Bleu de France shade really complements the Livo's youthful and exuberant styling, and goes well with all the black bits on the bike too.
Imperial Red Metallic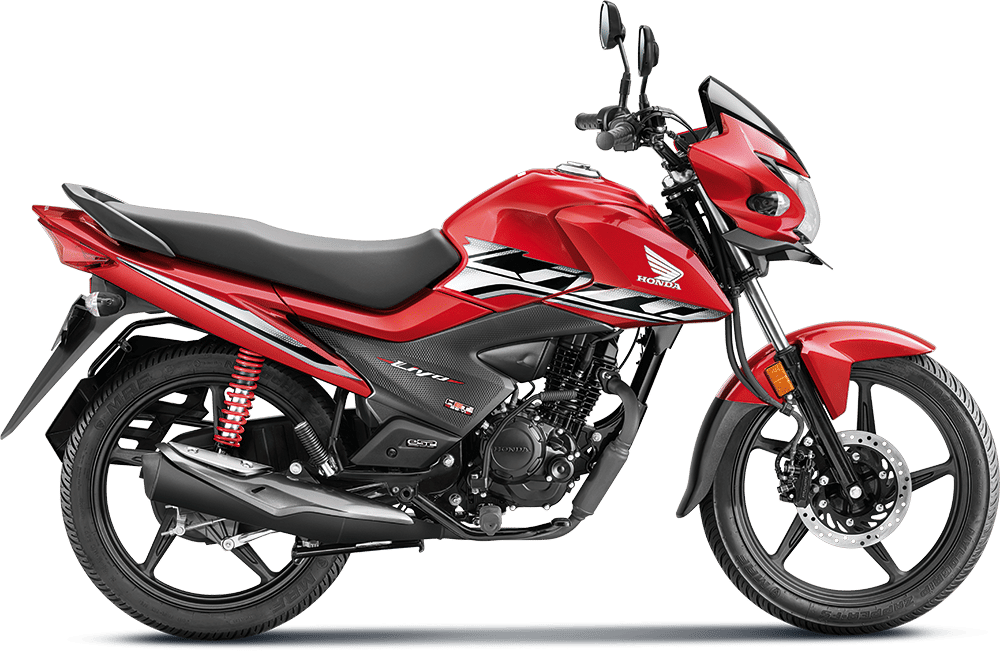 If even the blue option isn't quite bold enough for you, then you have no choice but to go for this bright red scheme. It's certainly the colour that's going to draw the most attention towards you, but we're not quite sure how attractive it looks. There's nothing wrong with the shade itself but this isn't really the ideal bike to be wearing it.
Variants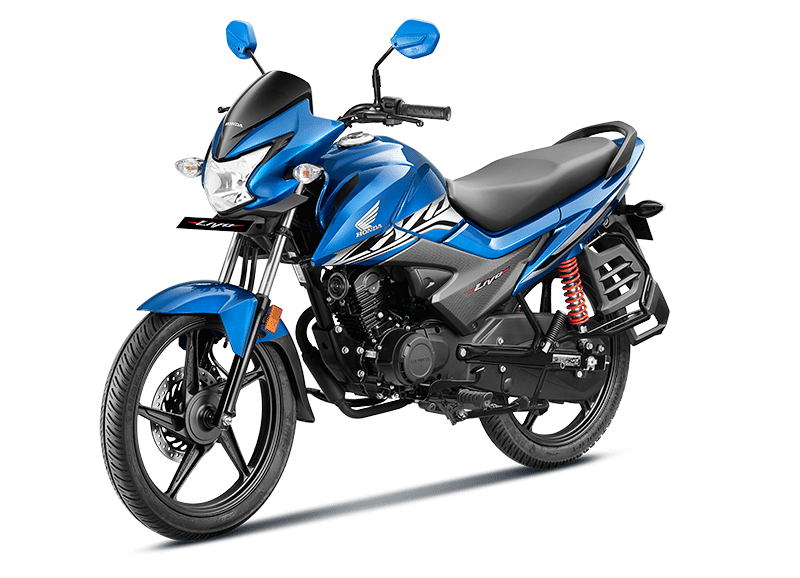 Drum
This is the first of the two variants. It's brought to a stop by 130mm drum brakes at both ends and gets a combi-braking system (CBS) as standard. It is priced at Rs 70,056 (ex-showroom Delhi).
Disc
This variant is our pick of the two because in place of the previous variant's 130mm front drum brake, this one gets a 240mm disc brake which offers better stopping power. However, we do wish that Honda had thrown in ABS to help out in those emergency braking situations that are all too common on our roads. Though there is no price available for this variant yet, we expect it to cost around Rs 4,000 to Rs 5,000 more than the drum variant.