Okay, okay, it hasn't been done by Kawasaki but it's still pretty gorgeous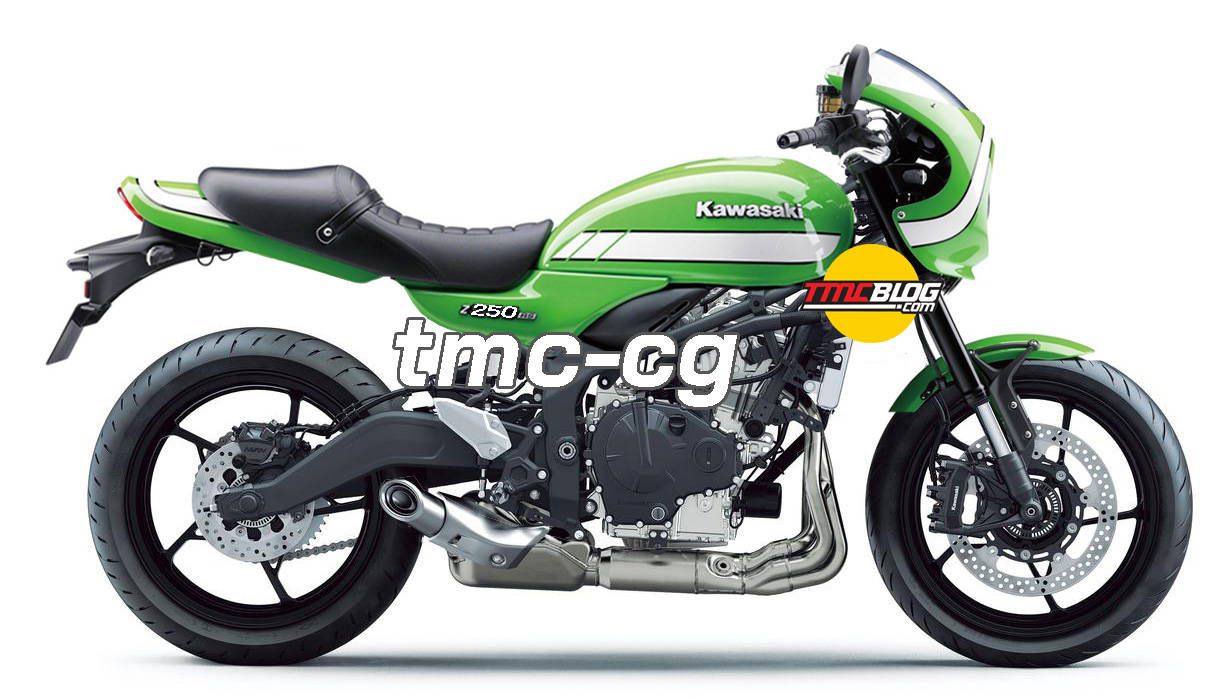 Like nearly every other manufacturer, Kawasaki is cashing in on the modern classic/neo-retro boom that we're seeing in motorcycling at the moment. It's got proper old-school classics like the W800 and W250, and also slightly more modern interpretations like the Z900RS cafe racer that's based on the modern Z900 inline-four. But another very popular recent inline-four engined motorcycle from Kawasaki is the bonkers Ninja ZX-25R, and we're not alone in wondering what this beauty would look like as a cafe racer.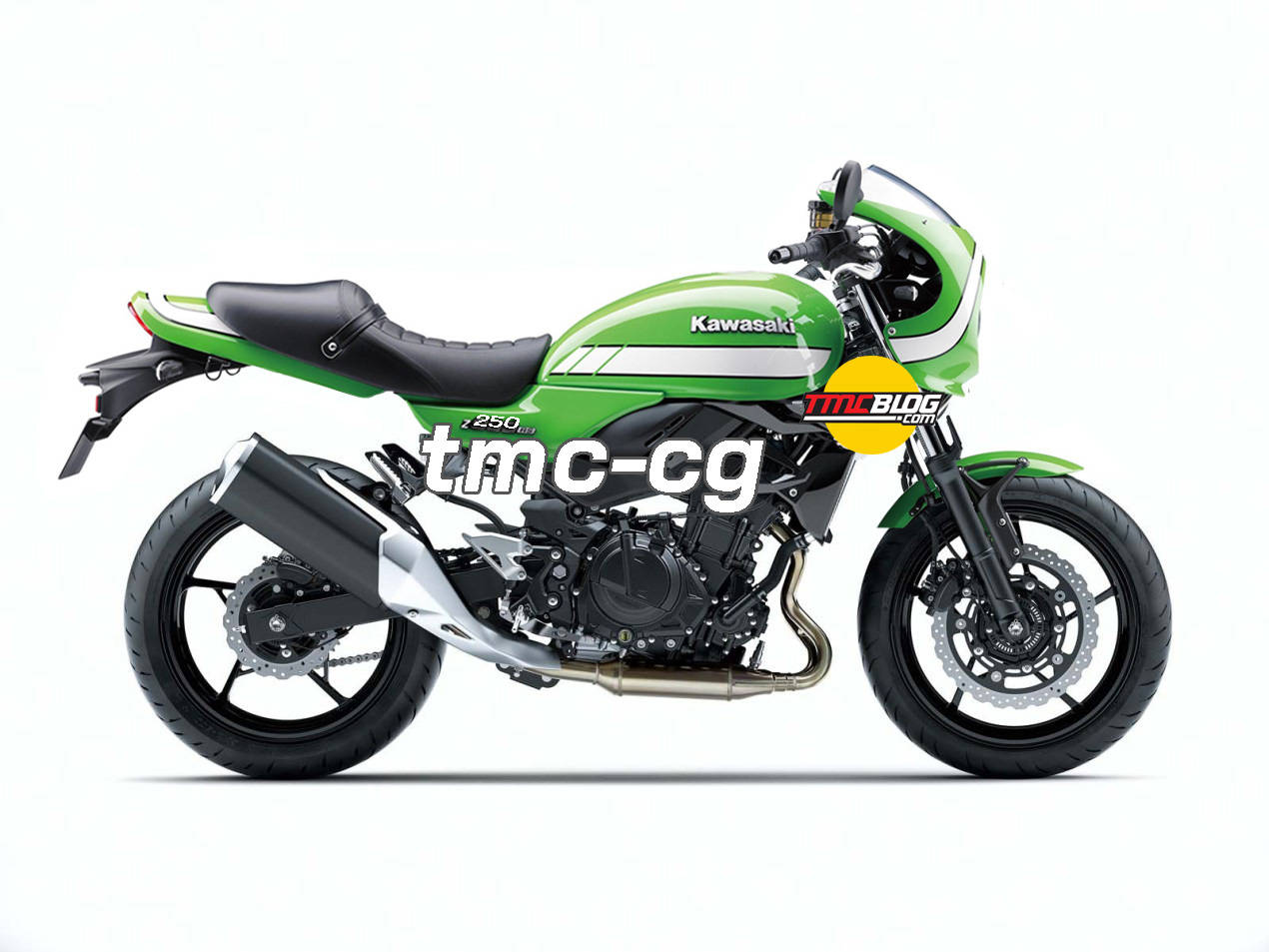 TMC Blog has rendered not one but three different 250cc Kawasaki cafe racers styled along the lines of the Z900RS. These are based on the ZX-25R (four cylinder), Ninja 250 (twin cylinder) and Ninja 250SL (single cylinder) models. Each one features a lovely headlight cowl and rounded fuel tank for an unmistakable hint of neo-retro. The stepped seat unit also very closely resembles that of the Z900RS, and the only big difference between all the renders is the engine.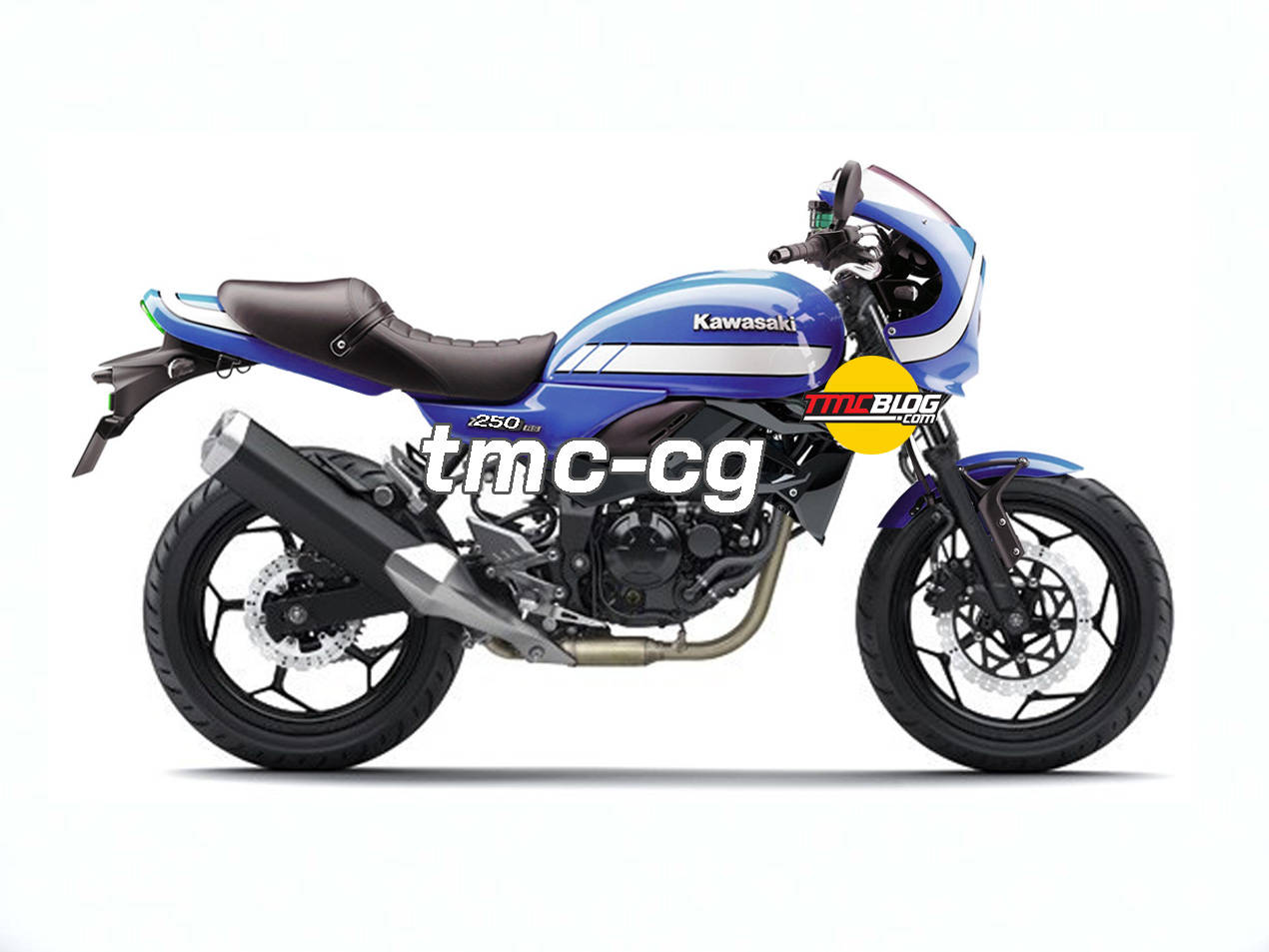 The ZX-25R based render is the best looking of the lot, with its meaty engine block and four exhaust headers filling the engine bay well, while the Ninja 250SL version is a lot more compact with far more empty space in the belly of the bike. So, will we see a Z250RS sometime soon? Well, for now, these pictures are just wishful thinking, but we do hope Kawasaki extends its range of RS neo-retro motorcycles in the future. In fact, a Z650RS is apparently already on the cards, so we're quite excited…