What if KTM decides to offer the 390 Adventure in two variants? Here's what we might be looking at then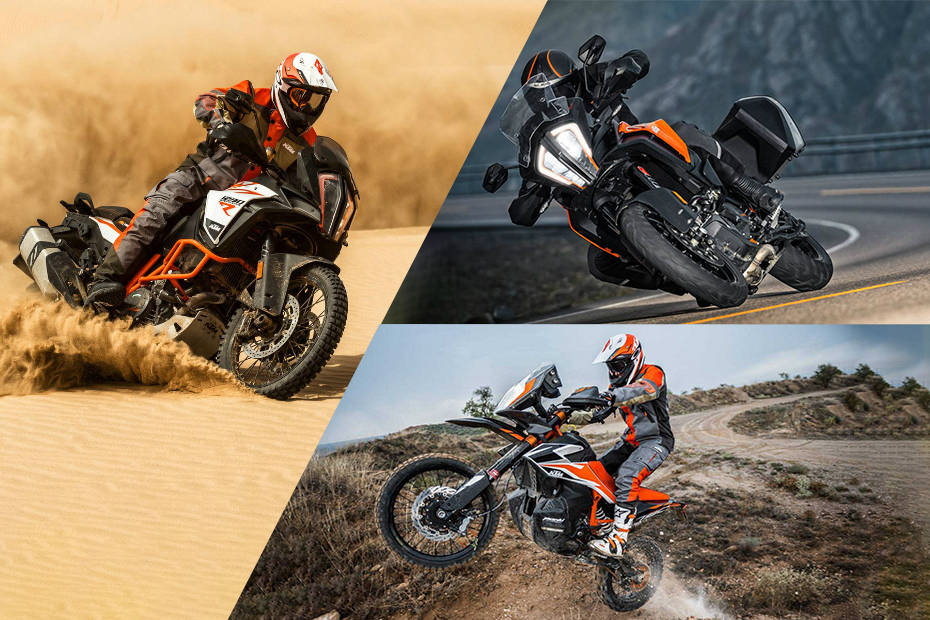 The sub-600cc class is one of the fastest growing motorcycle segments today, which has evoked manufacturers to invest even more in entry-level nakeds and sports bikes. Alongside this booming segment, manufacturers have also noticed a surge in demand for entry-level adventure tourers. Bikes like Royal Enfield's Himalayan, the soon to be launched Hero XPulse 200, BMW G 310 GS and the KTM 390 Adventure, which will be launched next year, are testament to such demand.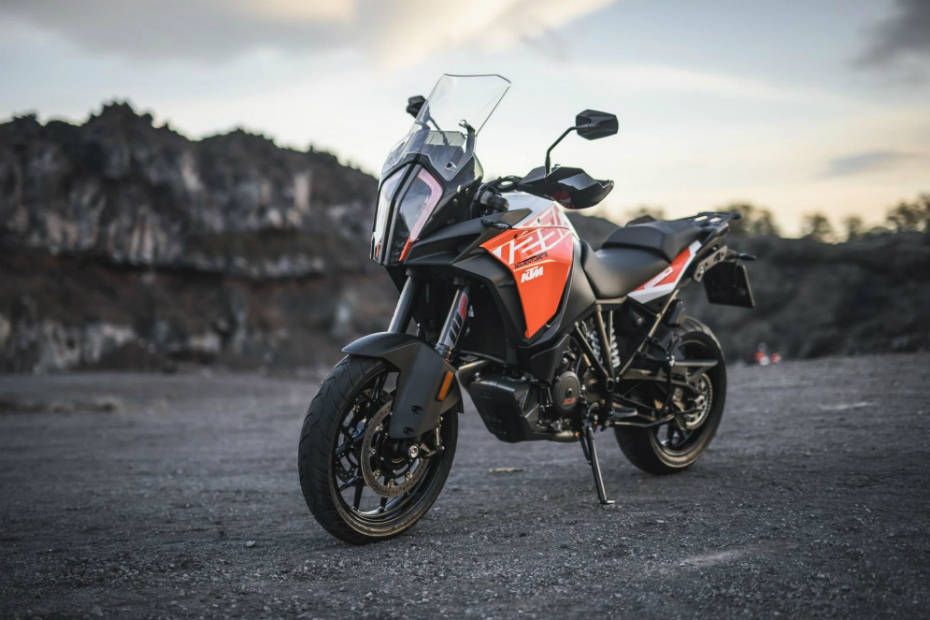 The recent revelation of the KTM 390 Adventure's imminent launch got us thinking: What if KTM decides to launch the 390 Adventure in two, maybe even three variants? The idea of KTM launching different adventure versions came to us as KTM in their official press release (Know more HERE) mentioned they would introduce the 'Adventure series' of motorcycles alongside its streetfighter Dukes and supersport RC lineup. KTM doesn't intend to give their gameplan away this easily this early, but our curiosity pushed us to fantasize about two versions of the much anticipated 390 Adventure, which could be designed like the KTM 790 Adventure and 1290 Super Adventure. Here's what we dreamt of:
On-road version -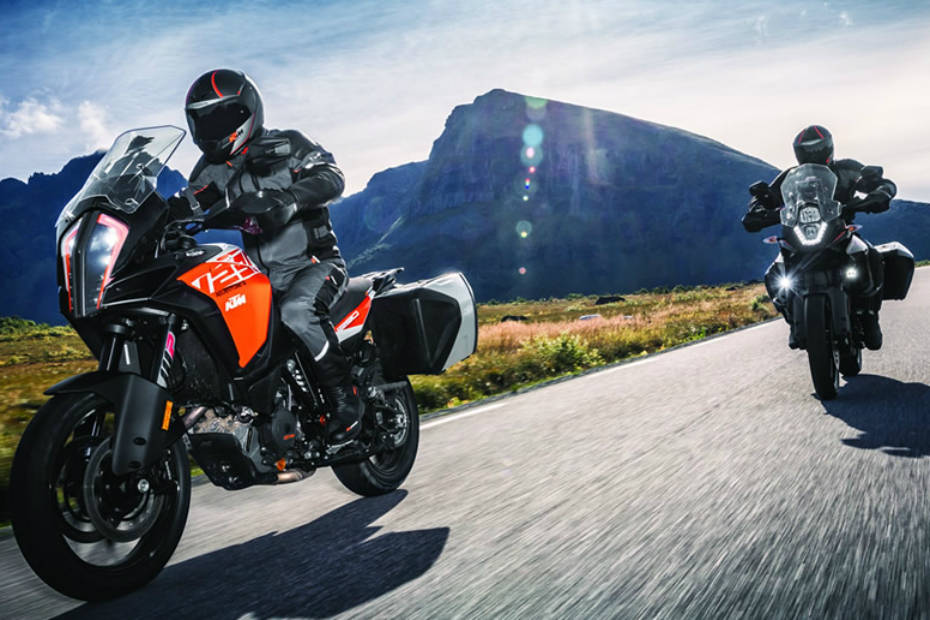 In order to keep costs in check, the 390 Adventure could have some equipment carried forward from the 390 Duke, like the TFT screen and 17" alloy wheels. In addition, it might get a tall, manually adjustable windscreen to fend of windblast, and optional panniers to complete the touring package.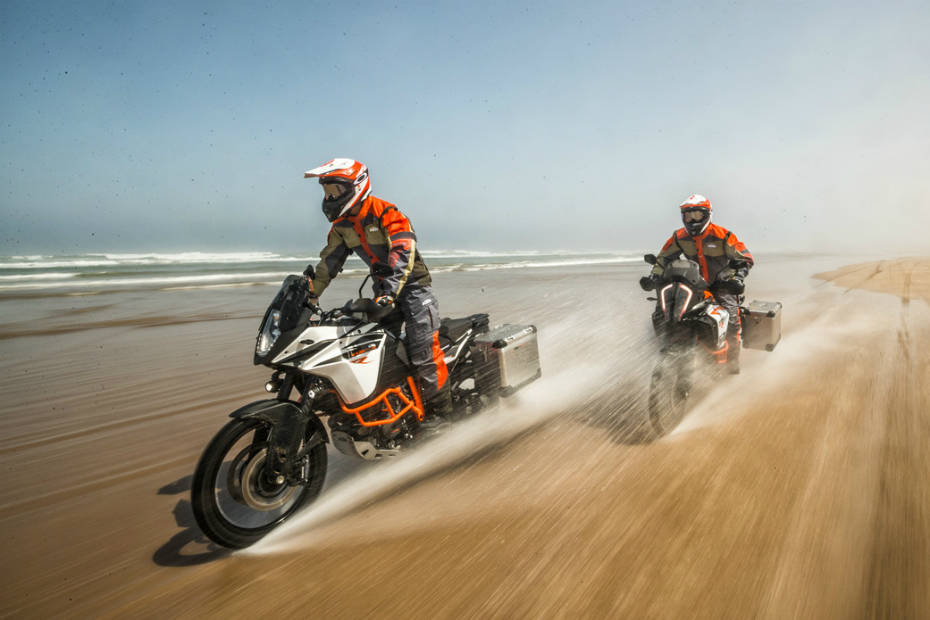 Additionally, the road-going version may employ dual-purpose tyres to tackle some off-road terrain and prove efficient enough to take on city and highway duties as well. Adjustable seat heights could be an option. Of course, a USB charger is a must for those long hauls. You wouldn't want to be stuck in the middle of nowhere with no juice in your phone, would you?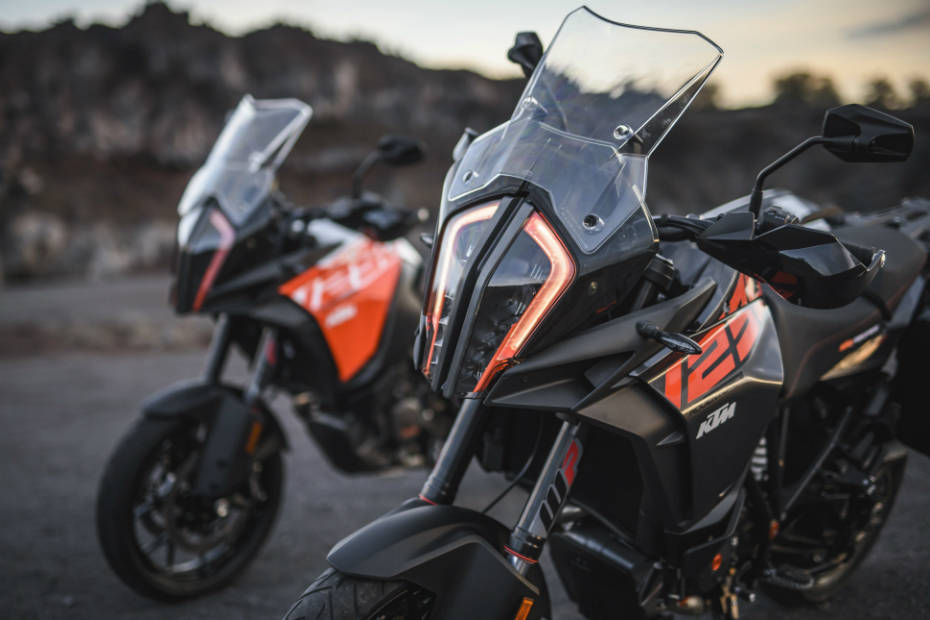 The road version could be priced at a premium of Rs 60,000 to Rs 70,000 over the KTM 390 Duke, which retails at Rs 2.4 lakh (ex-showroom, Delhi). This bike will be better suited for enthusiasts looking for a road-oriented adventure touring motorcycle other than the BMW G 310 GS, which is expected to be priced around Rs 3.5 lakh (ex-showroom).
Off-road version -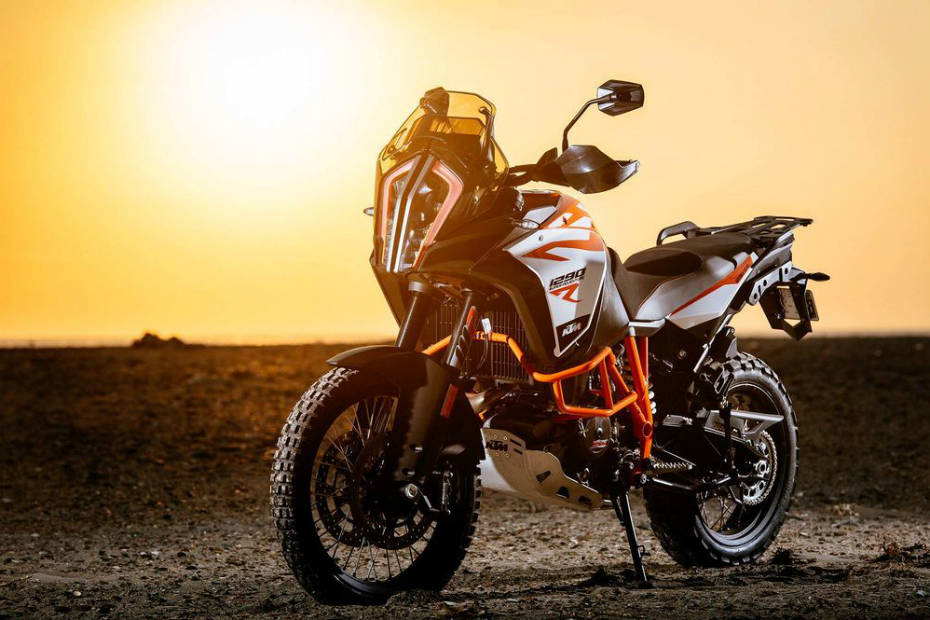 The second, more hardcore version could get larger 21" front and 18" rear tyres. These off-road spec tyres would be knobbies to help it tackle proper off-road conditions. It may also feature handguards, a high-mounted front fender, skid plate, spoked wheels, bear claw foot pegs and a top rack for your extra luggage.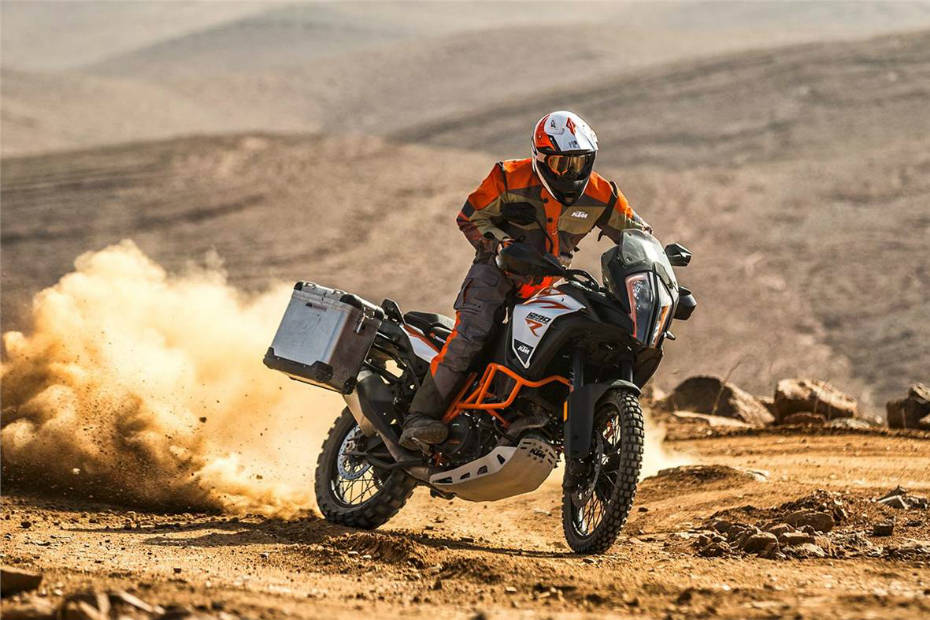 As one would expect from a proper off-road adventure bike, switchable ABS is a must. The option to switch the rear wheel ABS off will allow riders to slide and steer with the rear brake. Now KTM does have a mode like that on its international-spec 390 Duke. It is called the 'Supermoto' mode and we would love us some of that. Given the extra goodies, the off-road version could be priced at around Rs 15,000 over the roadgoing 390 Adventure.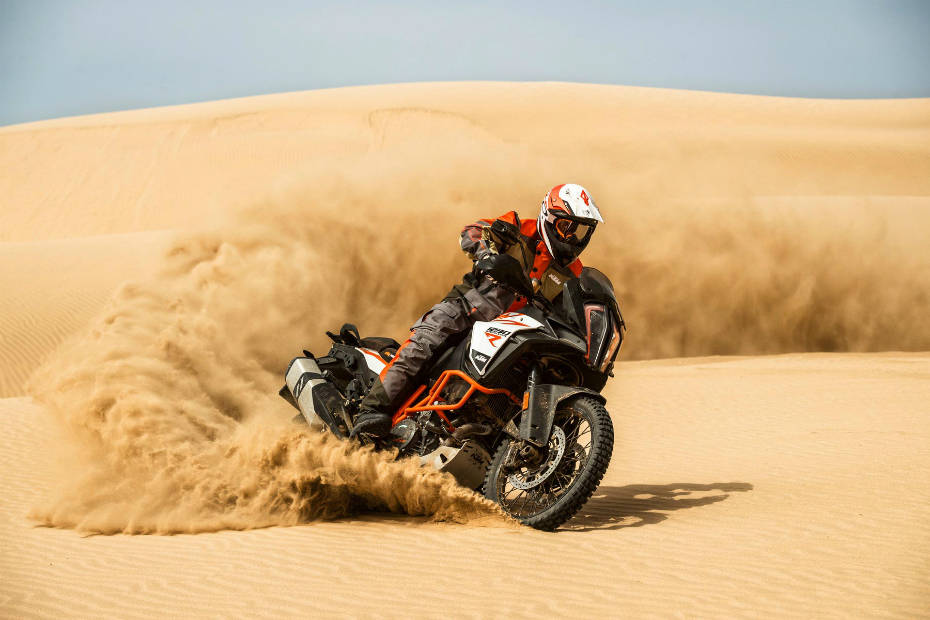 Since we are dreaming, let's think up of one more. How about an R version, the alphabet reserved for the most hardcore KTMs?
Adventure R?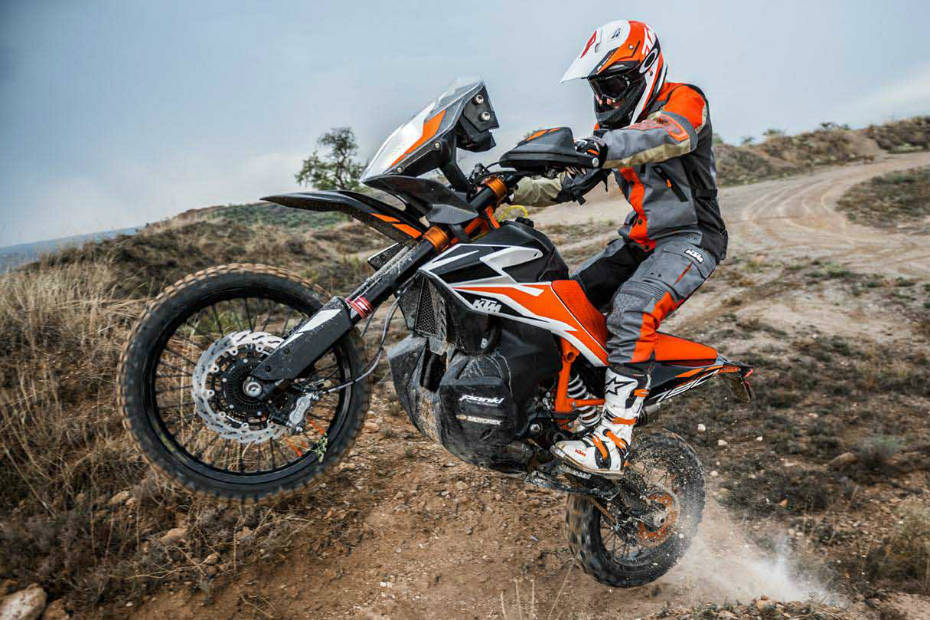 Since KTM is known to go all out with most of their bikes, a specced out R version of the 390 Adventure might not be a far-fetched dream after all. The 390 Adventure R would have the works, different power modes, a custom free-flow exhaust system, remapped ECU and other bolt-on mods, fully adjustable long-travel suspension (both front and back) along with all the above-mentioned features of the off-road variant.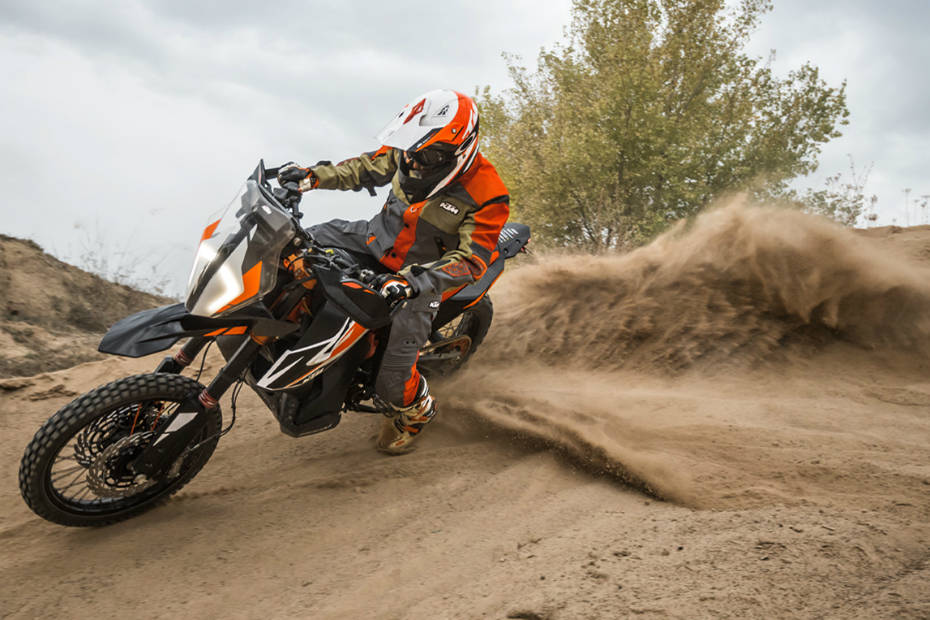 A bike like the 390 Adventure R could be priced approximately 1.5 to 2 lakhs over the off-road version.
All the above images are used for representational purposes only*