It was piloted by legendary British racer Guy Martin
The heavily modified motorcycle gets an extremely aerodynamic bodywork.
It makes more power than most Lamborghinis!
Guy Martin is also planning to break the 300mph barrier (482kmph).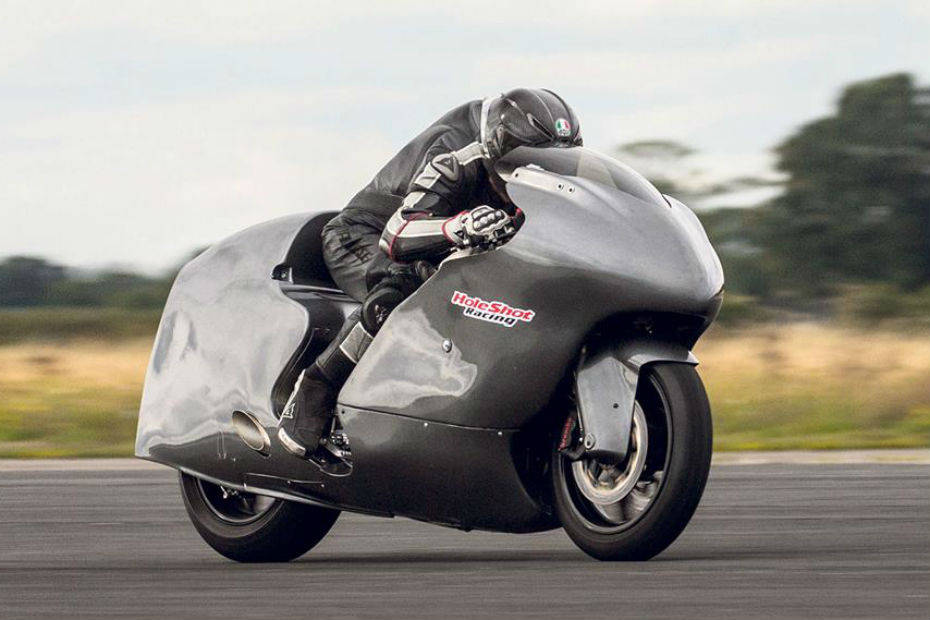 British racer Guy Martin is known for his achievements in the world of road racing, especially the famed Isle Of Man TT racing. He recently created a new speed record in the UK by piloting a modified Suzuki Hayabusa and reaching a staggering speed of 270.965mph (around 436kmph)! The feat was achieved within a mile (approximately 1.6km) at the Straightliners event in Elvington runway, UK.
Martin piloted a turbocharged Suzuki Hayabusa with a specially-made aerodynamic bodywork. The motorcycle has been tuned by Jarrod "Jack" Frost from UK-based tuning house Holeshot Racing. It is said to be capable of producing 841.5PS of power. That's more than most supercars out there! Not much is known about the modifications on the bike at the moment but we reckon it has completely reworked drag-spec internals and equally potent underpinnings as well.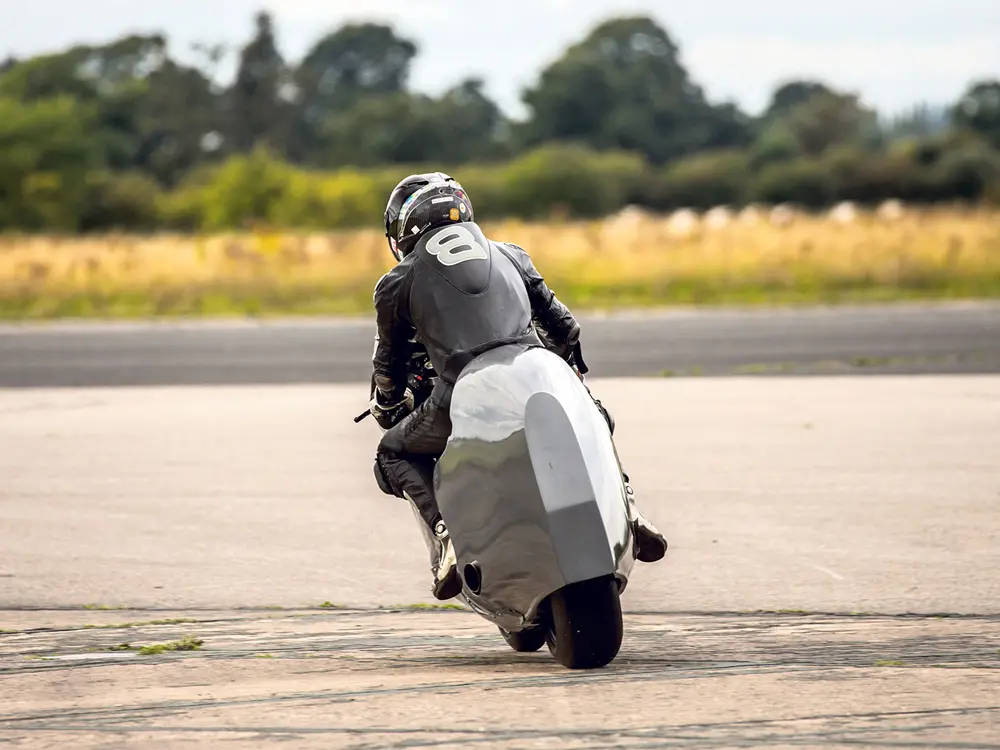 The Suzuki Hayabusa is known for the ease with which it can be tuned to make ridiculously high power, so this build doesn't come as a surprise. In January this year, another UK-based tuning house made a monster of a 'Busa with a dyno-tested 1000PS. Guy Martin, too, isn't a stranger to speed either as he holds the Guinness world record for achieving the highest speed in a gravity-powered snow sled (134.3kmph), and a soapbox derby racer (137.78kmph). He even holds the record for achieving the highest speed on the 'Wall of Death' by reaching a dizzying 125.7kmph!
Credit: MCN