The brand is using its Maestro Edge as a base for its upcoming electric scooter
A concept has already been developed.
It will be powered by a permanent magnet mid-mounted motor.
It could hit our roads as soon as next year.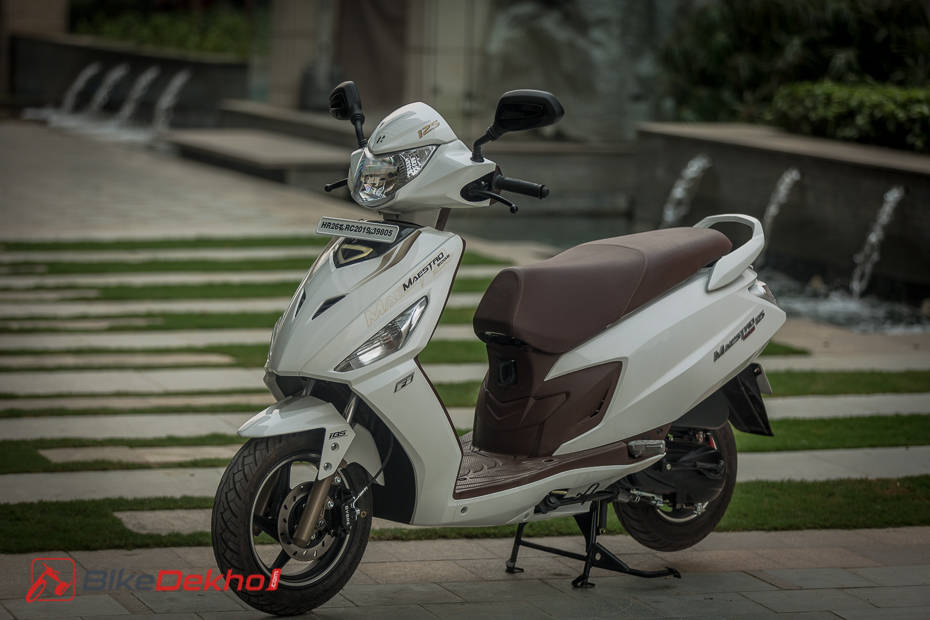 The Hero name has been associated with electric two-wheelers for quite some time now. Hero Electric was the first Indian manufacturer to start rolling out EVs, though how Indian its products truly are is something that's open to debate. Now though, its more well-known cousin, Hero MotoCorp, is reported to be working on an electric scooter as well.
The world's largest two-wheeler manufacturer has to keep up with changing times, so it's using its Maestro Edge 125 petrol-powered scooter as a base to develop an electric counterpart. The only information about the upcoming 'eMaestro' - as it's being dubbed - comes from an image of the concept vehicle seen here.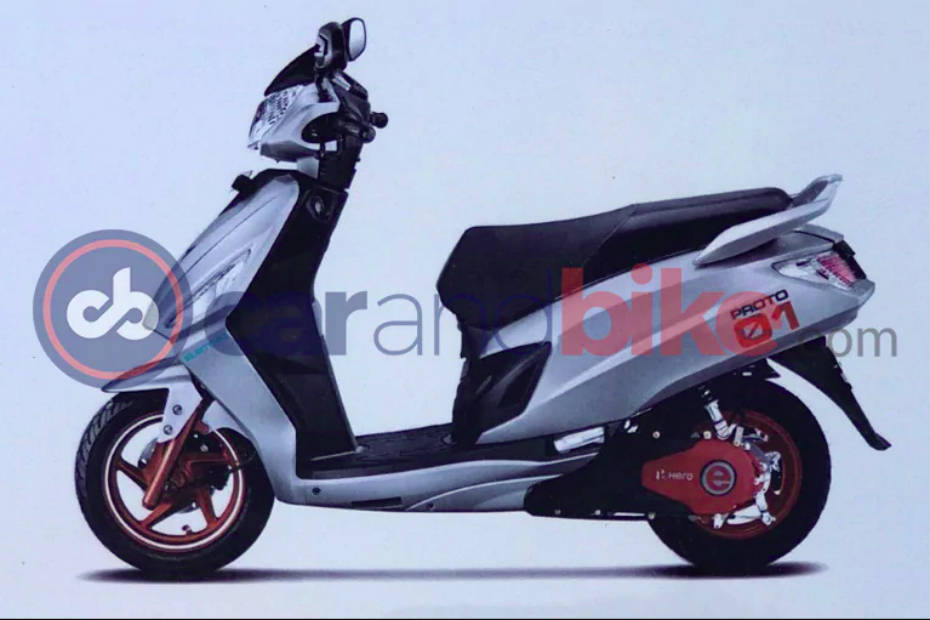 Styling and underpinnings appear to be identical to those of the petrol scooter, but we can see that the eMaestro probably will not use a hub-mounted motor, opting for a mid-mounted permanent magnet motor design instead. A lithium-ion battery pack is pretty much a given, and a range of around 90-100km should put it in the Bajaj Chetak ballpark.
So when can we hope to see the eMaestro hit the market? Well, Hero is already lagging behind some its competitors. With the Bajaj Chetak already on the roads and the TVS iQube having been revealed recently, the pressure is on Hero to get moving quickly. The fact that Suzuki is also testing an e-scooter of its own in India this year, ahead of a possible launch next year, could be cause for worry at Hero too. Fortunately, if a concept has already been developed, then a launch may not be too far away. Perhaps 2021 will be the year we see the first electric Hero MotoCorp product hit our roads.