It could become the Mahindra-owned brand's first modern-day production motorcycle
Despite now being owned by our very own Mahindra, Peugeot isn't a very well-known name in India, and certainly not in the field of two-wheelers. So to bring you up to speed - Peugeot Motocycles is a French manufacturer of two and three-wheelers, specifically scooters. The missing 'r' in its name is no accident because the brand doesn't build any motorcycles. That could be about to change, though.

Recently, Mario Minella, president of Peugeot's Italian distributor, confirmed that a conventional motorcycle could be in the firm's long-term production plans. This raises the question as to what bike this could be, and the answer to that comes from a couple of years ago. At the 2018 Paris Motor Show, Peugeot displayed a striking concept motorcycle called the P2X in two guises: a cafe racer and a roadster. Peugeot previously had no interest in motorcycles but the acquisition by Mahindra also came with motorcycle expertise (if Mahindra can claim to have such a thing).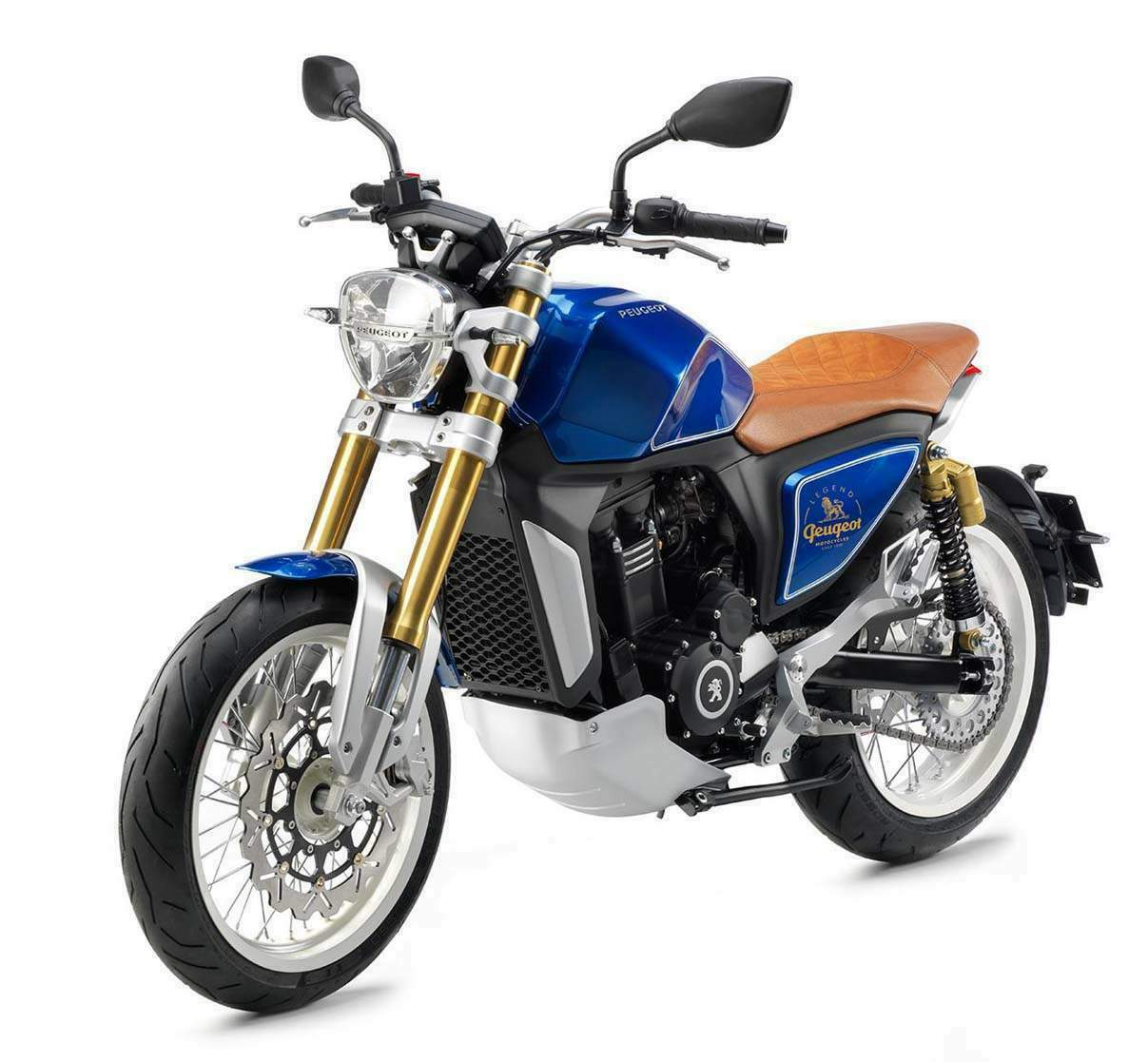 The P2X is based on the Mahindra Mojo and believed to be powered by the same 296cc liquid-cooled, single-cylinder engine. It is also the bike we believe will make its way into production, partly because it uses the Mojo as a base which will help keep development costs down, and partly because there is no other Peugeot motorcycle of any kind in existence.

In an interview with Italian website, Motociclismo.it, Minella said "Returning to road bikes, the P2X concept has been very popular, even if the game will be played mainly on the Asian markets. We have a platform of engines based on 300cc which can be [reduced] to 150 and [taken up to] 500cc. This is the basis on which to work for all markets, including the Italian one."