The upcoming electric motorcycle passes ARAI homologation tests, is cleared for launch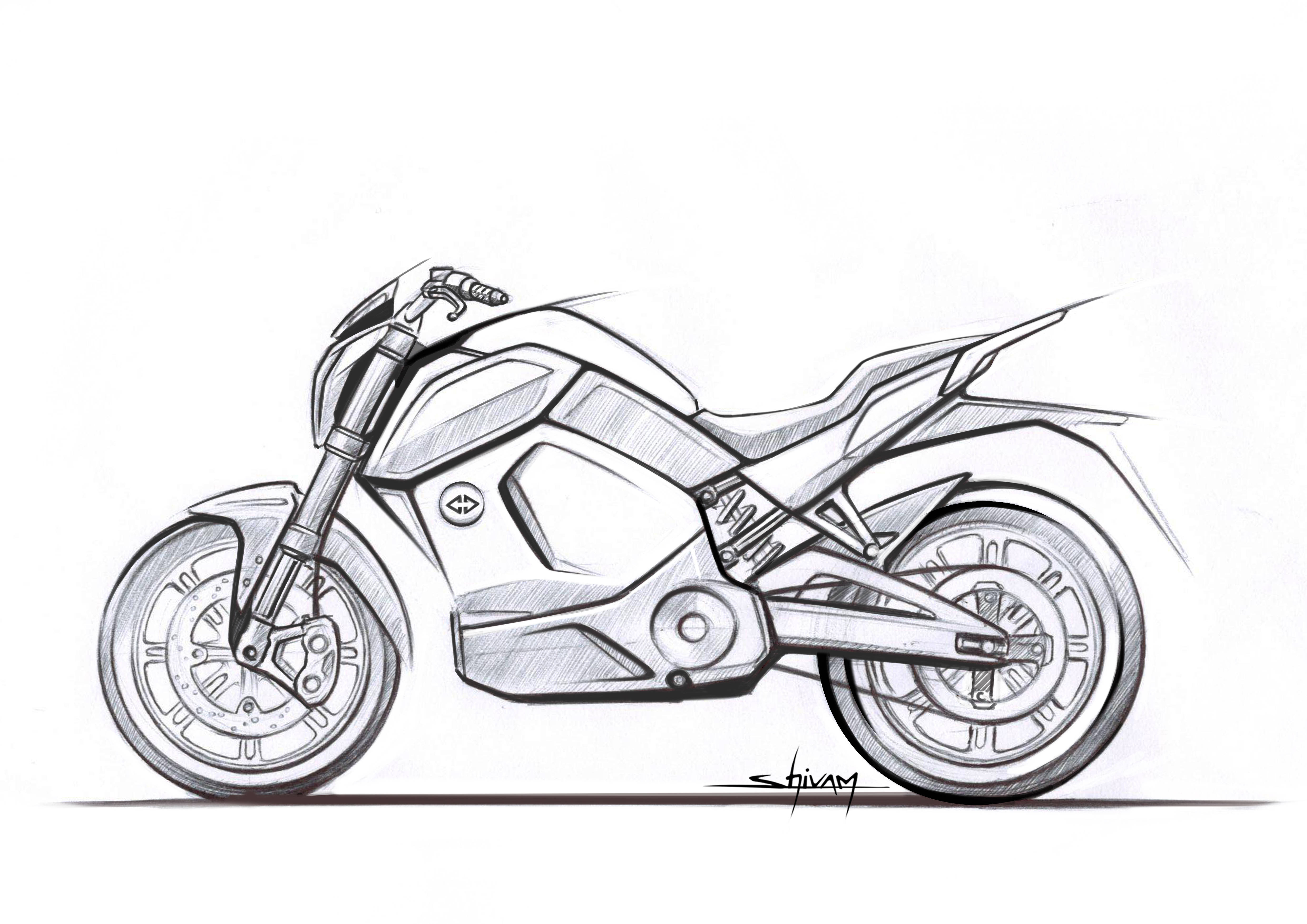 The upcoming Revolt electric bike clears homologation tests prescribed by ARAI.
Tests include gradient ability, battery range, durability and more.
Under the prescribed test cycles, the upcoming electric motorcycle has a range of 156km.
We expect it to be launched in the next couple of months.
Revolt motorcycles had recently released a design sketch of their upcoming electric motorcycle. Now we have received news that the electric bike has cleared homologation at the Automotive Research Association of India (ARAI). ARAI is an autonomous body affiliated to the Government of India. Among other things, they conduct tests on upcoming vehicles to determine their feasibility for Indian roads - a process known as homologation. With the exemption of a few categories, auto manufacturers need to get their vehicles homologated before launching them here.
Also read: All-new Revolt Electric Motorcycle To Launch In June
To receive the ARAI homologation certification, Revolt's electric bike had to undergo several tests. For example, you have the Gradient Ability tests which determine how steep of a slope your bike/scooter can climb up. According to ARAI, the electric bike is capable of climbing up gradients of up to 10.2 degrees. The removable lithium-ion battery pack underwent a series of tests to determine output, battery life, shock proofing, waterproofing, weather resistance and even a nail penetration test. Under the ARAI test cycle, the electric motorcycle gave a battery range of 156km, which certainly looks very promising.
Also read: Revealed: Revolt e-Bike Design Sketches
Revolt Intellicorp is an Indian startup company whose first product will be India's first AI-enabled electric motorcycle. With the ARAI certification in place, the Gurgaon-based company's electric motorcycle is now cleared for launch, which could be as soon as June.
Also read: Revolt Motors To Launch Three Electric Vehicles In India
Read the complete press release here.
Press Release:
Revolt Intellicorp's upcoming offering becomes the first electric motorcycle to get ARAI-approved
Gurgaon, April 18, 2019: Revolt Intellicorp Pvt. Ltd., has completed its homologation process and received approvals from Automotive Research Association of India (ARAI) in record time. With a commendable turnaround time, India's first AI-enabled motorcycle has achieved the feat of becoming the first ARAI-certified motorcycle.
Revolt Intellicorp had conducted several stringent tests internally to ensure the best combination of performance and aesthetics. The product stood true to its promise during the Gradient Ability Test, where it went up the incline smoothly at 10.2 degrees. The battery has gone through a foolproof, high-decibel internal testing process including tests performance, cycle life, nail penetration, shock, all-weather and waterproofing tests. Owing to this, the Lithium-ion battery of the new electric bike from the Revolt stable passed in a single attempt. The ARAI certified range is 156 km.
Speaking about the achievement, Rahul Sharma, Founder – Revolt Intellicorp Pvt. Ltd., said, "When we started developing the product, we had to put together performance, form factor and aesthetics into a powerful package. We invested a lot of time testing it internally to make sure we have a winner before sending it to the ARAI. The speedy ARAI certification is a huge endorsement to our efforts over the last 2 years."
ARAI, an autonomous body by the automotive industry, is affiliated with the Ministry of Heavy Industries and Public Enterprises. The cooperative industrial research association plays a crucial role in ensuring that the Indian roads have safe, less polluting, more efficient and reliable vehicles. ARAI provides services and expertise in the areas of Engineering Services, Certification and Standardization, Research and Development, Technology Development and Knowledge Initiatives.
Headquartered in Gurgaon, Revolt Intellicorp Pvt. Ltd. has a manufacturing facility in Manesar, Haryana. A high-profile experienced R&D team based in Gurgaon headquarters, has been working for close to 2 years with a joint vision of introducing India's first AI-enabled motorcycle without compromising on the performance or aesthetics.