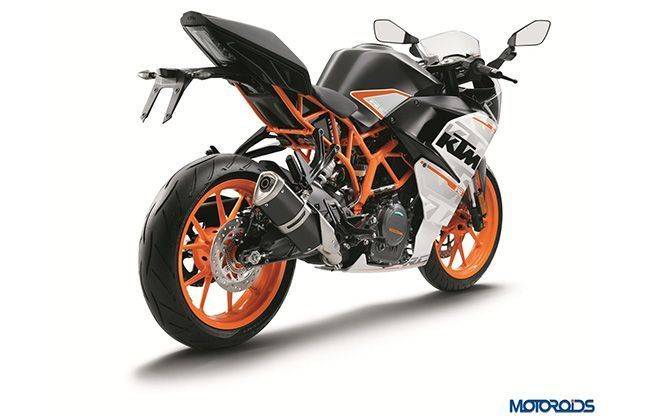 Race Competition – that's what RC stands for in RC390. The motorcycle is KTM's most potent A2 License compliant motorcycle and is one of the best small capacity sportbikes in the world.

KTM has introduced it certain worthy upgrades in order to make it even more race ready than before. The RC390 will now come with Ride by Wire technology and Slipper Clutch.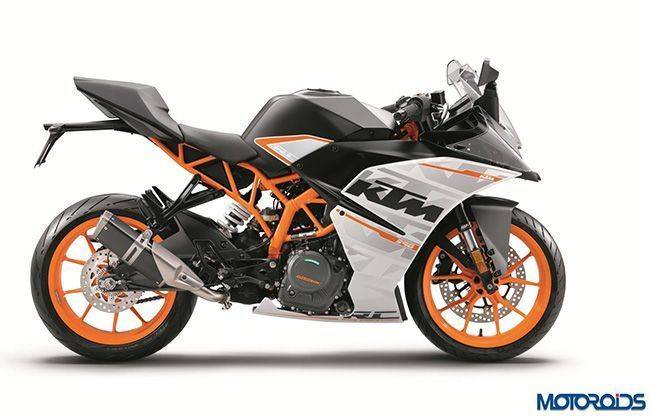 What it means is that with Ride by Wire the throttle is no more regulated by the use of a cable, instead, it is controlled by the ECU for more accurate and smoother response. This technology is normally seen in higher capacity Superbikes where it makes it easier to implement various riding modes as well.

Next is the Slipper Clutch which is already present in the Duke 390, makes for lighter clutch operation. But that isn't its biggest advantage. Slipper Clutch eliminates jitter at the rear wheel in case of hard down-shifting so that there's no unsettling vibrations or the possibility of wheel lockup. This is generally helpful on race tracks where performance sportbikes are ridden at their full potential and riders often indulge in hard downshifting as they approach a corner.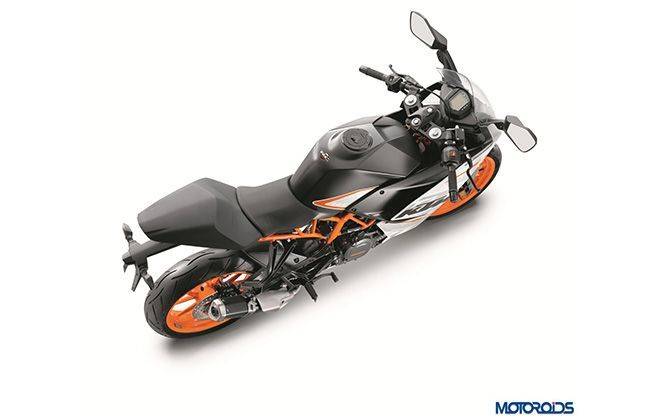 In real world or day-to-day riding, Slipper Clutch could be helpful since it makes the clutch lever light to pull and hence requiring less effort from the rider's fingers.

Another major upgrade done to the RC390 is the full aluminum silencer which replaces the underbody exhaust system. This has been done to comply with Euro 4 emission norms. However, the silencer has been nicely designed (unlike that of Panigale 959) and keeps the aesthetics of the motorcycle intact.

Lastly, the front brake has been upgraded to a 320mm disc.

Rest of the things remain unchanged – the engine is same 373.2cc producing a very healthy 44PS @ 9,500RPM and 35NM torque @ 7,250RPM. The front and rear suspension is also same and so are the Metzeler tyres and switchable ABS.

The RC390 is already a terrific performer and these changes shall make it even better. No word has been given on the price yet, but of course, it will come with some premium.