To draw a clear comparison between the two types of wheels, we take a closer look at their advantages and disadvantages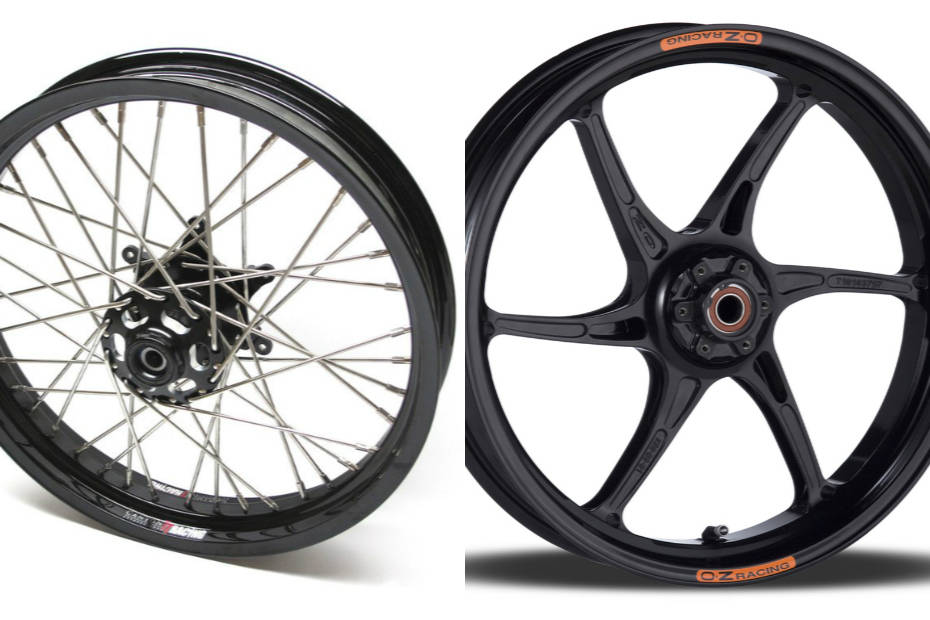 Two-wheeler manufacturers preferred using spoked wheels until alloy wheels came along in the 1970s. These alloy wheels made from cast-aluminium changed the dynamics of the motorcycling industry as they were cheap, easy to manufacture and allowed bikes to run without tubes. While the majority of two-wheelers today use alloy wheels, there are a couple of motorcycles which still employ spoke wheels despite being an age-old technology. But there's a good reason for that. So, to draw a clear comparison, we take a look at the two types of wheels, their advantages and disadvantages.
Spoke Wheels: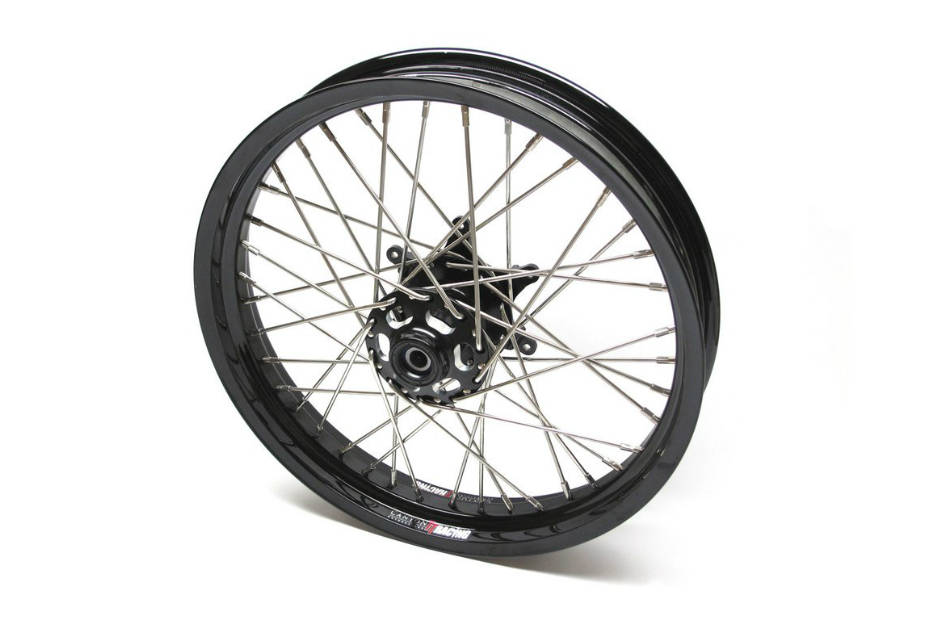 Spoked wheels are more durable than single-piece cast wheels, hence widely used on off-road bikes, enduros, dirt bikes, scramblers and ADVs. Bikes like the Hero XPulse 200 and Royal Enfield Himalayan use conventional spoke wheels while more expensive bikes like the Triumph Scrambler 1200 XC and Ducati Multistrada 1260 Enduro use tubeless spoke rims.
Advantages:When a bike hits a sharp bump while off-roading, the shock is transferred through the wheels and tyres before being absorbed by the suspension. If the wheels aren't flexible enough, they tend to bend or crack under intense pressure. This is where spoked wheels come in: they are designed to bend, flex and handle impacts to a certain degree, letting you tackle rough terrains with ease.
Also Read: USD fork vs Telescopic Fork: Differences Explained
Spoked wheels are also easily repairable, as replacing individual parts is simple and inexpensive, unlike alloy wheels, which once cracked needs replacement. Then there's the aesthetic appeal where certain manufacturers use spoke wheels just to add to a bike's overall look.
Disadvantages:
Most bikes running spoked wheels use inner tubes which make swapping tubes, fixing punctures troublesome and time-consuming as the entire wheel assembly needs to be taken off in order to do so. Apart from this, fixing a loose or broken spoke still requires human intervention. While tubeless tyre-compliant spoke wheels are available they are very expensive.
Alloy Wheels:
The extensive use of alloy wheels on motorcycles the world over is a result of it being more affordable to manufacture and significantly more rigid compared to spoked wheels. Alloy wheels were initially seen on performance-oriented bikes but are now used even on budget-friendly commuter motorcycles.
Also Read: Different Types Of Motorcycle Drive Systems
Advantages:
The rigidity aspect in alloy wheels helps them endure high amounts of horsepower and torque with relative ease. As a result, they are more stable at high speeds. Its unflexing nature also offers more feedback which makes them better and more consistent at high cornering speeds. Alloy wheels run tubeless tyres, thus simplifying tire changes and puncture repairs. Furthermore, the construction is purely automated which means alloy wheels can be churned out in the thousands per day.
Also Read: Different Types Of Motorcycle Chassis: Explained
Disadvantages:
The biggest disadvantage of alloy wheels is the fact that it doesn't flex. Consequently, when the wheel hit a sharp bump or pothole at high speeds, it tends to dent or crack. Unfortunately, they can't be fixed and need to be replaced altogether, which can drill a hole in your pocket.