All the add-on goodies that you can now get on the smaller Gixxers
The list includes functional and cosmetic enhancements.
Crash protection and luggage are on offer.
Accessories will be available through all Suzuki dealerships.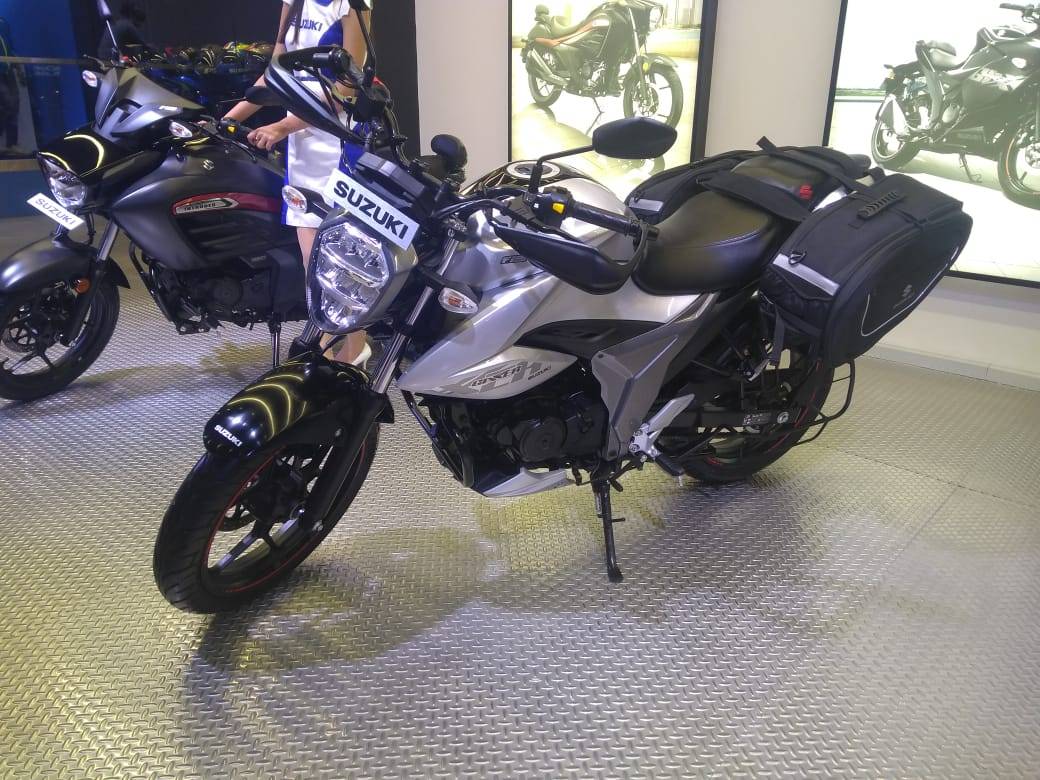 The first thing that most people do after buying a new bike is go and get some aftermarket accessories to customise it. Individualisation is an important aspect to a lot of buyers, and obviously Suzuki understands this, because it's now offering a vast range of accessories on almost all its BS6 models. In this story, we're going to explore the goodies on offer for the 155cc Gixxer and Gixxer SF.
Saddle Bags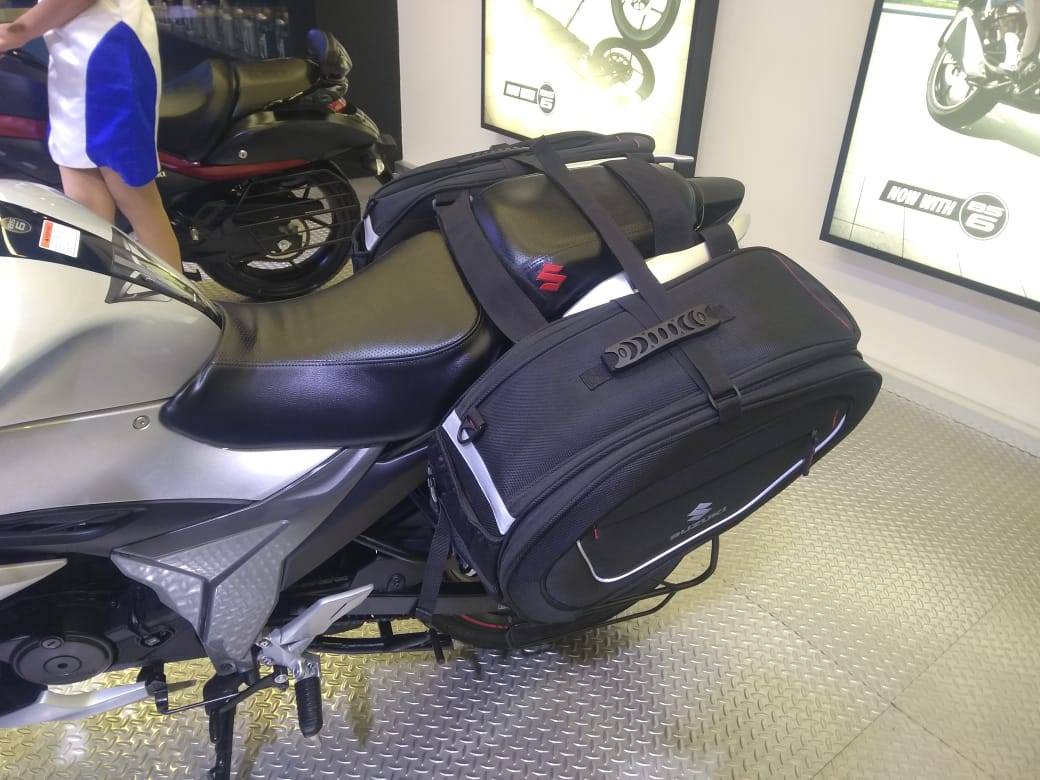 The most significant of all the accessories are these saddle bags. Since the tail section is shared between the naked and the faired models, the bags fit on both, and you can even slap them on the 250cc Gixxers. It'll cost you Rs 3,499 to enhance the touring capabilities of your Gixxer with 32 litres of storage space when the bags are expanded. Constructed from 1680D polyester fabric, they also have reflective strips. Suzuki will throw in a waterproof cover as well.
Knuckle Guards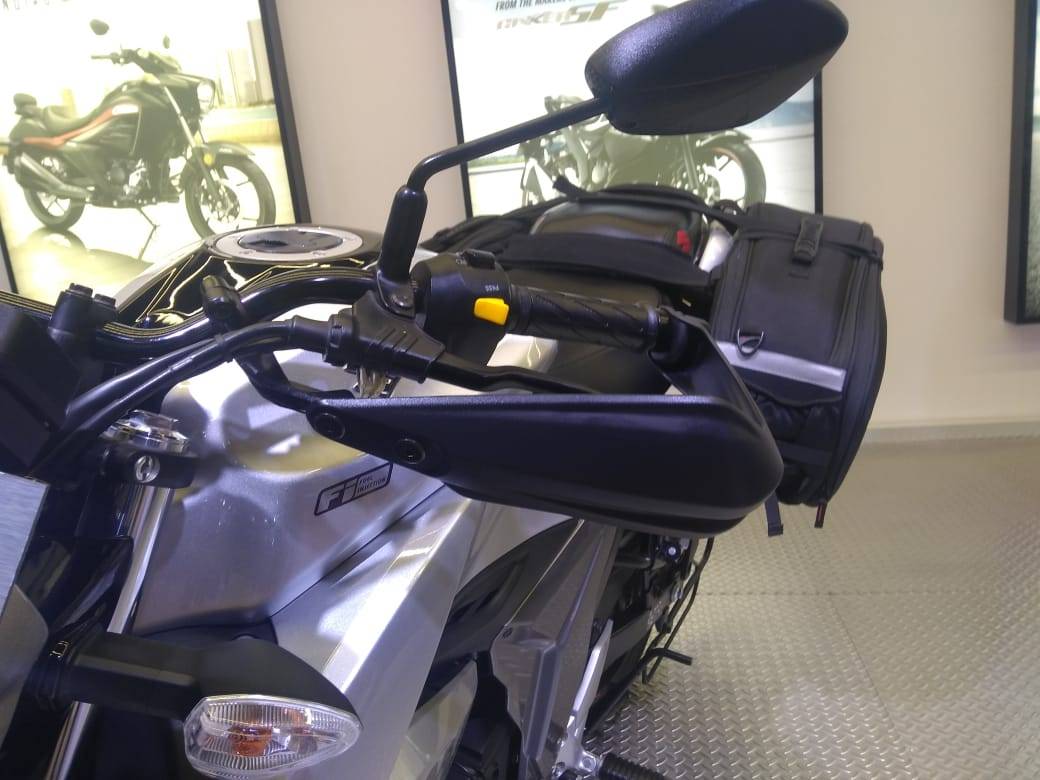 Want to give your naked Gixxer a more rugged appearance? These knuckle guards are just the thing for you. A set will set you back (pun intended) by Rs 1,727; they're constructed from plastic and available only in black. Hopefully you never have to find out how strong they really are.
Crash Guards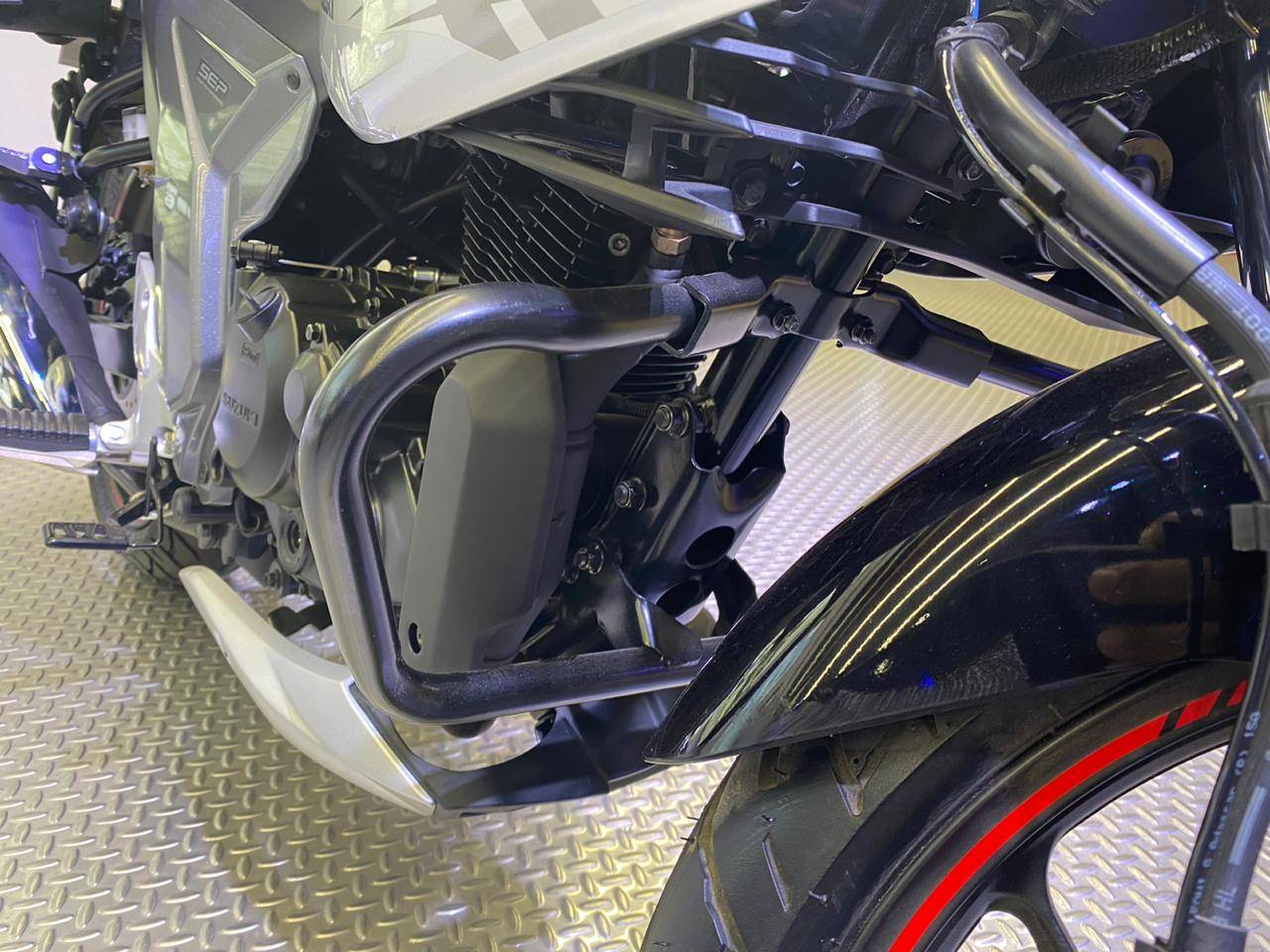 There's only two kinds of riders out there: those who have crashed and those who are going to. So it's prudent to fit your shiny new motorcycle with crash guards to ensure it stays that way for as long as possible. Lucky for you, Suzuki is offering a tubular crash guard on its naked Gixxer for just Rs 568. 23mm tubing, corrosion protection and welded brackets mean that they should be quite good at their job.
Sump Guard
With our roads (and speed breakers) the way they are, there's a fairly high chance of you grounding out your bike. Damaging your exhaust collector or belly pan is never a good feeling, and Suzuki's sump guard ensures that you never have to go through that. Made from sheet metal, you'll have to shell out Rs 1027 to protect your un-faired Gixxer's underbelly.
Smoked Screen
The Gixxer SF commands quite a lot of attention at traffic lights with its sculpted fairing and LED headlights. The fairing in question features a clear screen, which can be swapped out for a much cooler looking smoked unit for just Rs 249. Considering that the screen is too low for you to ever be peering through it, even when fully tucked in, we think this is quite a tempting buy.
Belly Pan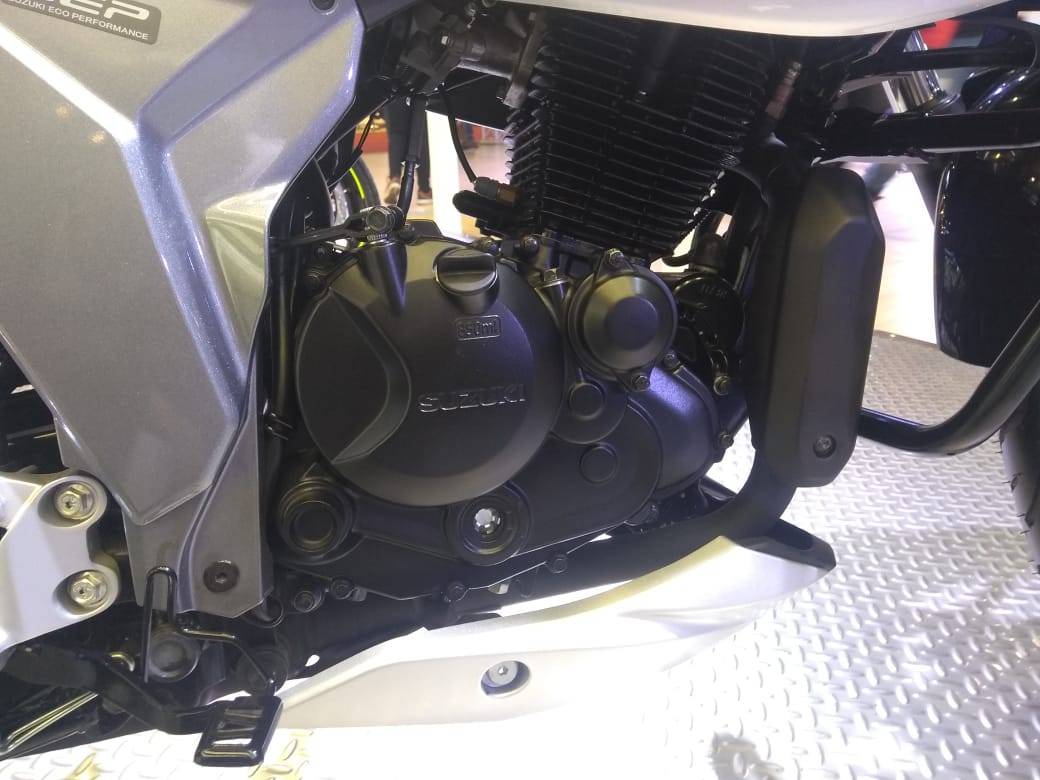 That butch streetfighter look on your naked Gixxer wouldn't be complete without a snazzy belly pan. Unfortunately, the standard bike doesn't feature one, but you can get yours straight from Suzuki for Rs 917. The unit in question is quite smart-looking with its sharp creases and aerodynamic form.
DC Charging Socket
Rather than picking up a cheap Chinese charger online and having it shoddily fitted to your bike by a bumbling mechanic, why not just get one straight from Suzuki and have it fitted by one of their technicians instead? It'll only cost you Rs 350, can be fitted to both the Gixxer and the SF, and sits on the right handlebar.
Aside from these, you also have your run-of-the-mill seat covers, tank pads, vehicle covers and rim tape. Here're their prices: