Suzuki is offering a range of accessories for the quarter-litre Gixxers and here's how much you have to shell out for each of them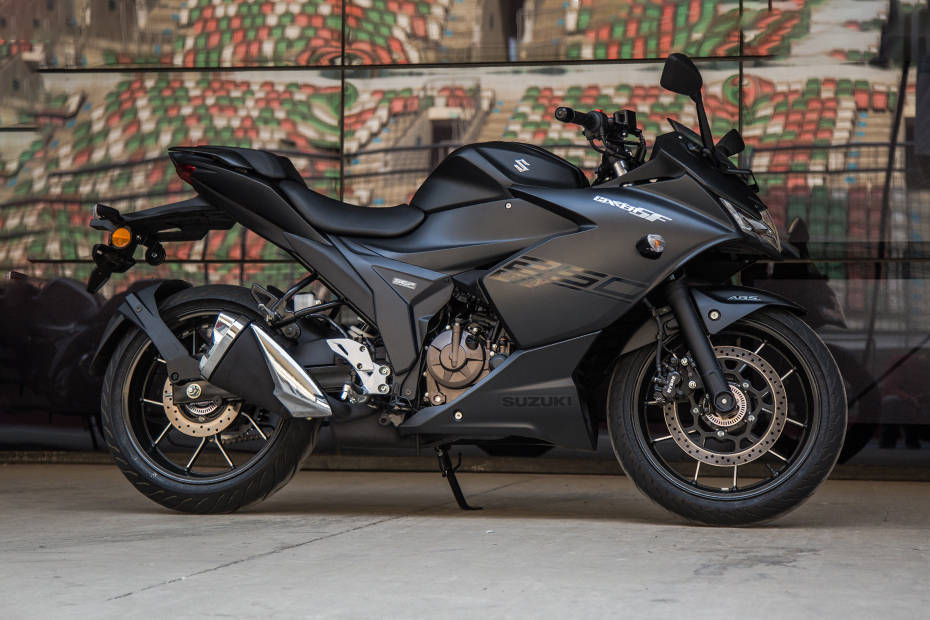 If you're anything like us, you'd prefer buying official accessories for your two-wheeler rather than scanning websites for a great deal on aftermarket parts. And in case you've just bought a brand-new Suzuki Gixxer 250 or the Gixxer SF 250, we would like to inform you that the Japanese brand has a list of some really cool add-ons in its catalogue.
Charging port: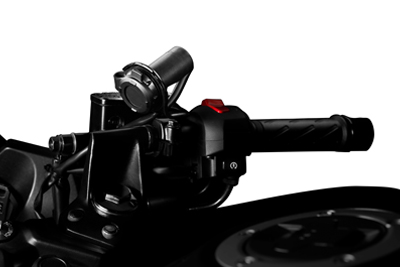 We've all been there - going on a road trip and realising you forgot to charge your phone. To avoid this situation, Suzuki is offering a DC charging port for just Rs 350. Rather than going for those cheap Chinese units available for Rs 50 to Rs 100, opt for this. Rs 350 for a charging port is a reasonable price if you ask us.
Also read: Suzuki Gixxer & Gixxer SF BS6: Accessories List Revealed
Skid plate:
Both the Gixxers have a ground clearance of 165mm, which is quite generous for motorcycles in the 250cc segment. But, thanks to the brilliant roads in our country, there's always a pothole deep enough to damage the belly of these motorcycles. Solution? Well, you need to go to your near Suzuki dealership and ask the technician to fit in a skid plate, which retails at Rs 901. Skid plates are essential to protect a motorcycle, so we would have loved if Suzuki would've offered it as a standard fitment.
Crash guard: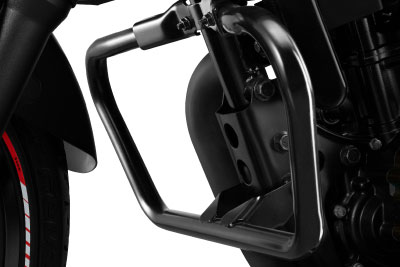 Rs 568 is all that it will take for you to protect your Gixxer in case of an accident. Crash guard is the most important accessory that everyone should buy to protect their bike and themselves. However, we hope manufacturers start offering a crash guard on their motorcycles as a standard fitment.
Knuckle guards:
Talking about protection, Suzuki is also offering knuckle guards for Rs 1,727. Not only do knuckle guards look cool on a motorcycle, but they also protect your wrists in case of an accident.
Saddlebags: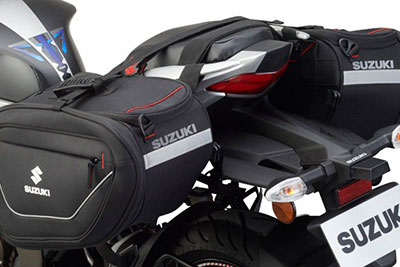 The Gixxer 250 and the Gixxer SF 250 are quite good highway runners, so in case you're planning a short trip, you should get a set of saddlebags priced at Rs 3,499. Saddlebags are very convenient to use compared to a normal backpack or even strapping a bag on the rear seat with the help of bungee cords.
Apart from these add-ons, Suzuki is also offering several other accessories from seat covers to protective tape. Take a look.