The Punch Moto is the brainchild of Belarus-based EV brand Punch Motorcycles
Punch Moto's unique geometric themed design is based on Russian art movement, Suprematism.
It gets a 25kW (peak) electric motor and offers a claimed top speed of 120kmph.
The bike has got something in common with the Revolt RV 400 too.
Sales will commence from 2022.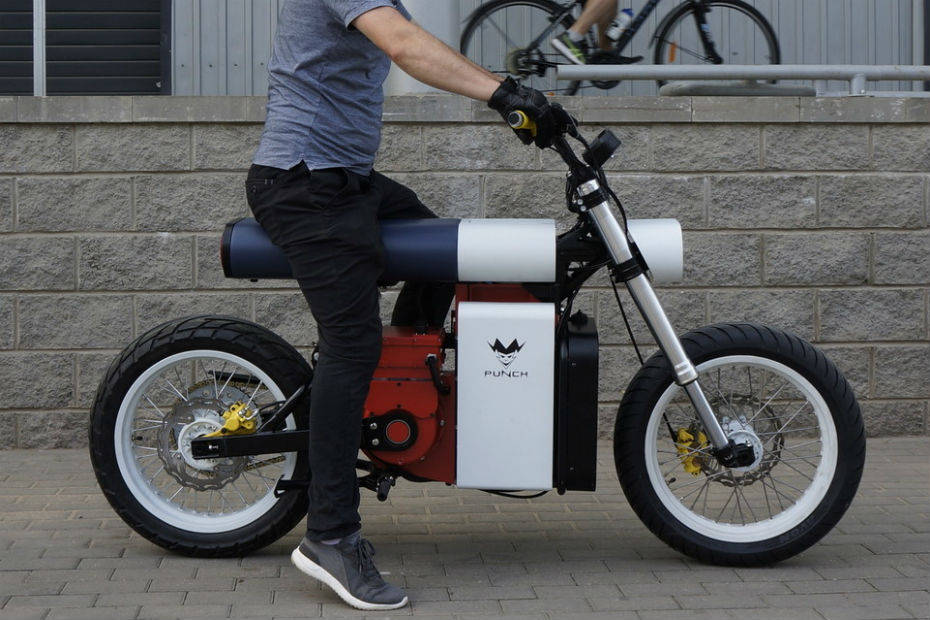 Punch Motorcycles is a Russian electric motorcycle brand based in Minsk, Belarus. In typical Russian fashion, the brand has followed a Russian design philosophy, the Suprematism, focused on geometric patterns, for its electric bike, the Punch Moto.
In a way, this simple, minimalistic design also feels like it's from the world of Legos. But its specifications indicate this electric motorcycle is far from being just a toy. There's an indigenously developed electric motor which can produce a continuous power of 15kW and a peak power of 25KW, linked to a chain drive. The claimed top speed stands at a healthy 120kmph. There's also said to be a less powerful variant with an 11kW motor and a top speed limited to 105kmph. This should help beginner riders, particularly in the European market, where the licencing is tiered based on the motorcycle's power output and performance figures.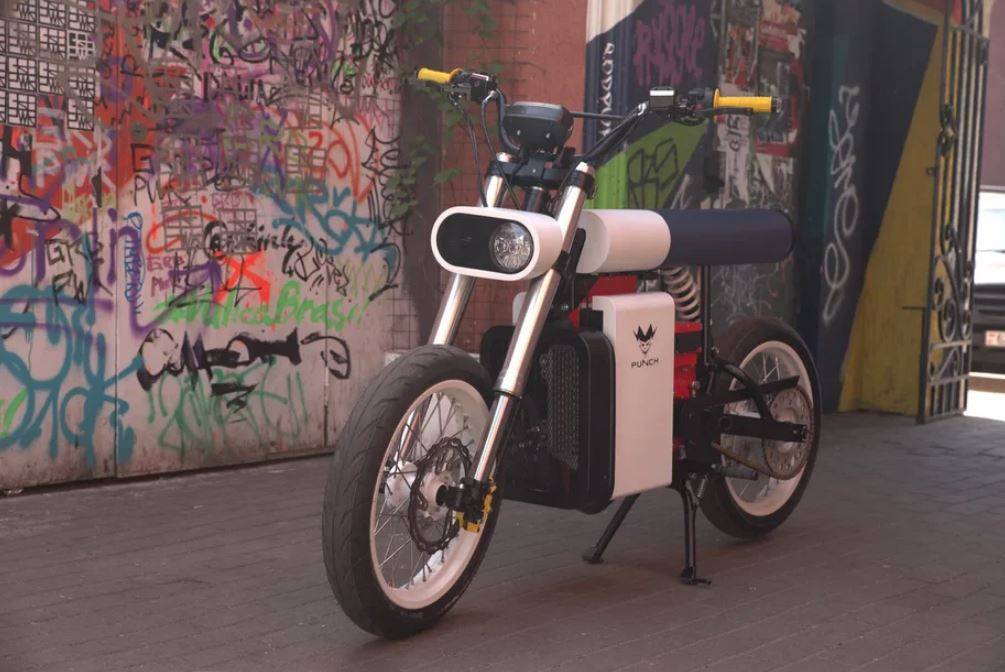 Another interesting bit is that the electric bike features swappable batteries like the Revolt RV 400. But unlike the Indian electric bike, this one does not have a secure lock. It's got a quick-release mechanism which can detach the battery quickly. While it is convenient, we aren't sure whether it will be safe on Indian roads. Nonetheless, it shouldn't take too much of an effort for the brand to install a proper security system for the battery pack. The battery is said to offer a range of about 110km, which should be more than enough for everyday home-work-and-back commutes.
Also Read: You Can Now Exchange Your Honda Activa For An Ather 450 Electric Scooter
The easy-to-reach scrambler-style handlebars and the flat seat offer an upright riding ergonomics, perfect for city rides. The bike gets modern underpinnings in the form of an inverted front fork, rear monoshock, and retro-looking white spoke wheels with disc brakes on both ends.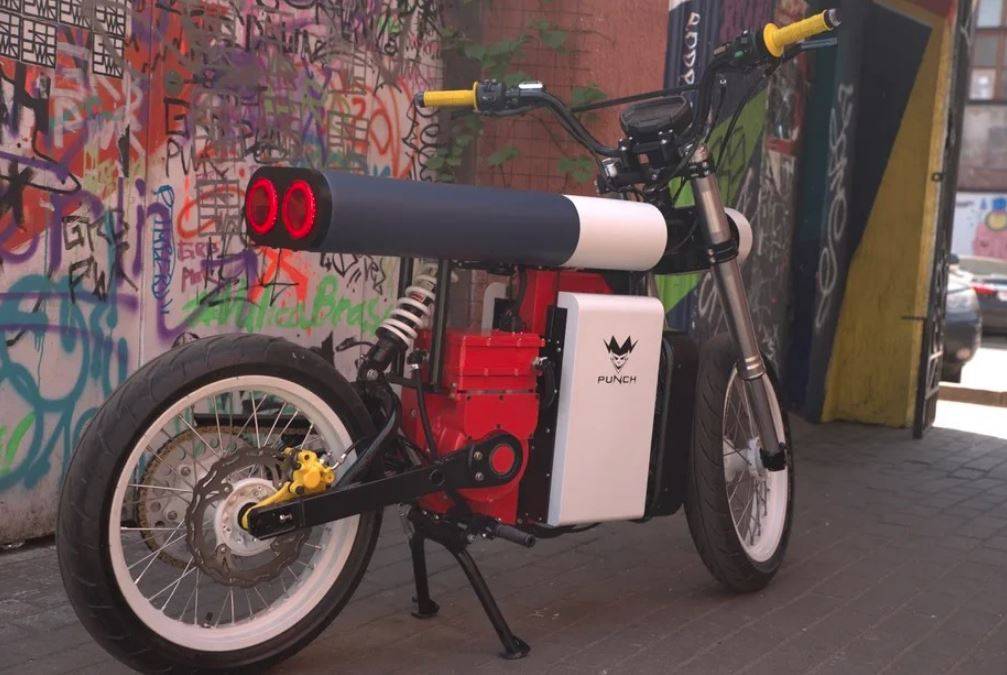 While the motorcycle looks pretty much production ready, the brand says it intends to launch it only in 2022. That's a long time away, but by then, electric vehicles should have gained slightly more prominence in the auto industry. We hope the brand can make good use of the trend. That said, expect it to be more of a niche offering with a premium pricing thanks to the funky design.