It wasn't just the carmakers that made the waves at the Auto Expo 2016. Even motorcycle manufacturers were out in force and put their best bikes on display. Although, we missed a lot what we expected from the show, but there were many who the saved event with their interesting concepts and exciting motorbikes. As per the SIAM reports, more than 6 lac people visited the India Exposition Mart during the 7-day event, including 2 press days. It was the big machines that did draw the crowds and gave photo-ops for the selfie-obsessed visitors, but disappointed the hardcore enthusiasts. Let's find out what all superbikes marked their presence at the show. 
1.Yamaha R1M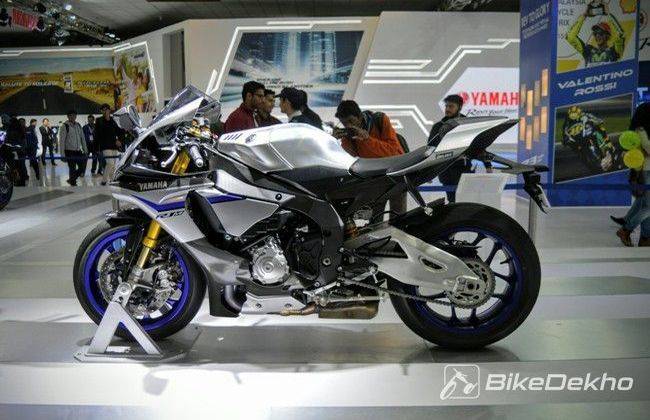 The race track version of Yamaha R1, 2016 R1M was put on display at the Expo. This game-changing machine creates an aura for every racer and track rider to realise their true potential. 
2.Yamaha V-Max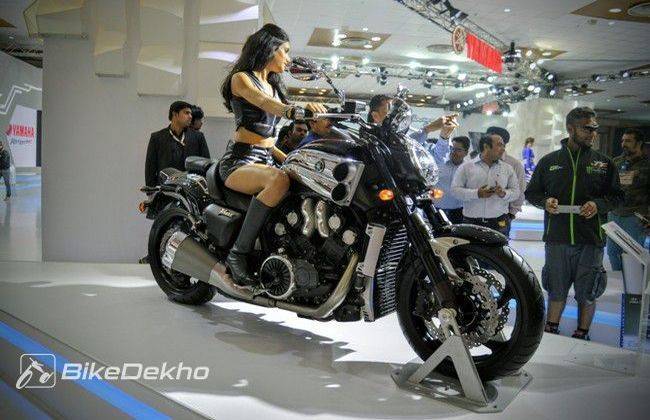 Stays true to the philosophy of the genuine hot-rod, the Yamaha V-Max returns an amazing combination of innovation and acceleration. 
3.Yamaha MT-09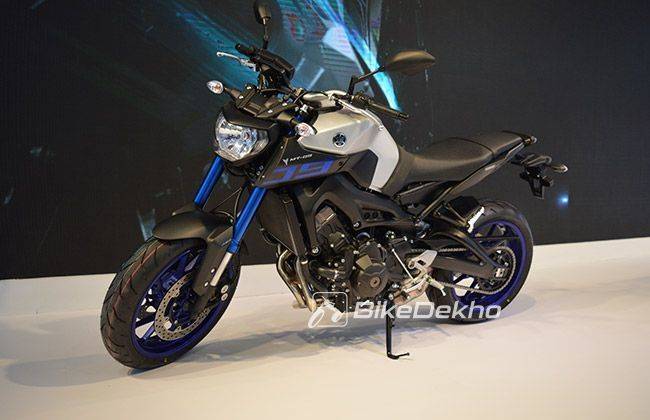 The Icon of Darkness, the Yamaha MT-09 is a radical concept in sportbike design. Thanks to its compact chassis and torquey 3-cylinder engine, this superbike designed for those who appreciate character and soul. 
4. Honda Gold-Wing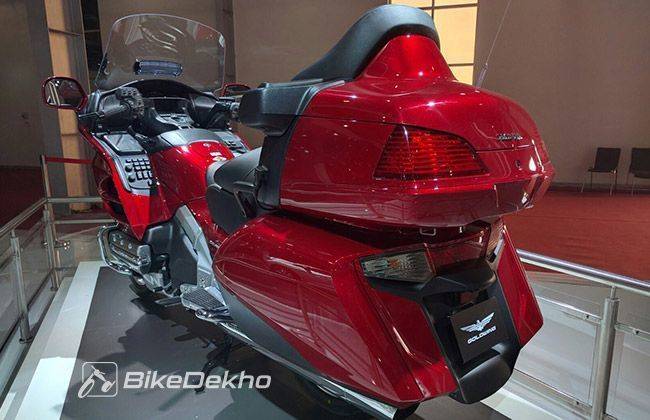 With the launch itself, Honda Gold Wing changed the concept of touring. It is a motorcycle that not just dictates how or where to ride, it lets you live the dream at the same time. It is one of the finest touring motorcycles ever produced. 
5. Honda CBR 1000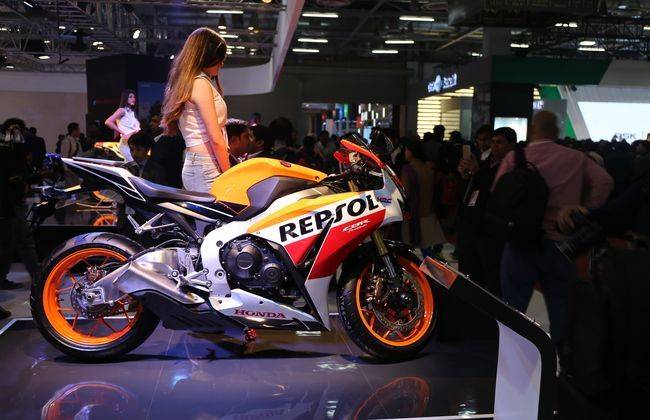 Popularly known as the Fireblade, Honda CBR 1000 is a bike with nothing to dilute the experience of the rider and the bike. Its chassis and suspension are a tribute to Honda's decades of racing dominance. 
6. Honda Africa Twin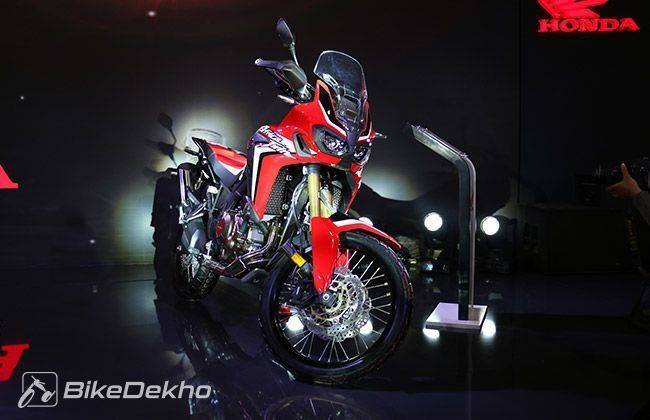 Africa Twin is a machine that lets you wander wherever your adventure takes you. Its exclusive 4-valve UniCam cylinder head brings smooth and tractable power. Though it took a bit long to enter the Indian market, but it definitely worth that wait. 
7. Suzuki Hayabusa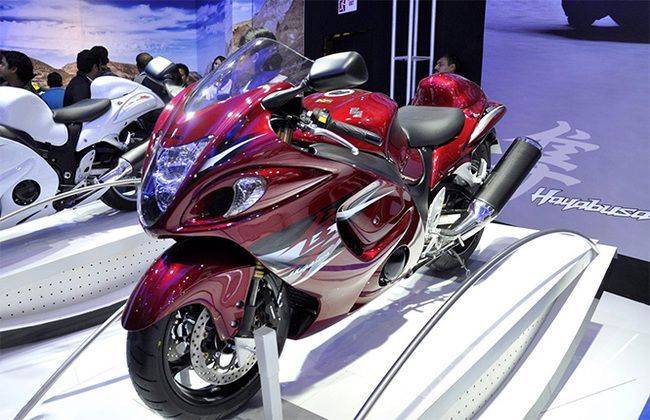 Combining the massive thrust, unmatched maneuverability, and a silky smooth ride on both city roads and freeways, Suzuki Hayabusa is famed for its ability to cut through the air with incredible agility and performance. 
8. Suzuki Intruder M1800R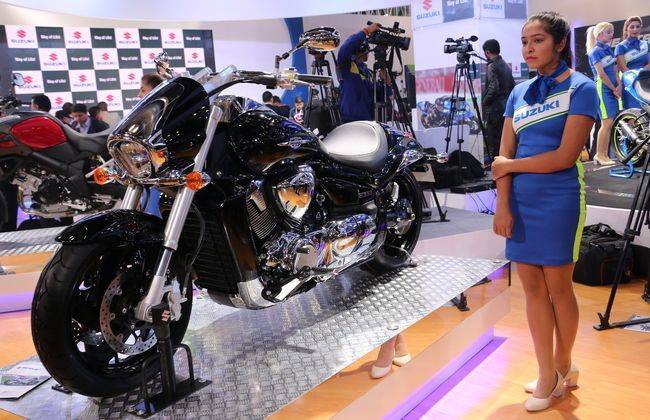 An incredible combination of cruiser styling and Suzuki's renowned power and handling, the Intruder M1800R is one of the world's most modern cruisers. It delivers the classic styling of a cruiser without compromising on power and torque that motorcyclists crave for. 
9. Suzuki GSX S1000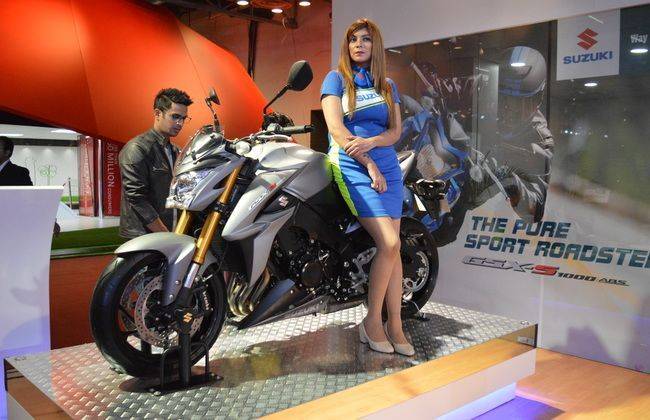 Comes directly from the DNA of a supersport legend, this pure sports roadster is designed for real world excitement. Inheriting its components from GSX-R1000, the GSX-S1000 brings world-beating performance in your hands. 
10. Suzuki V-Storm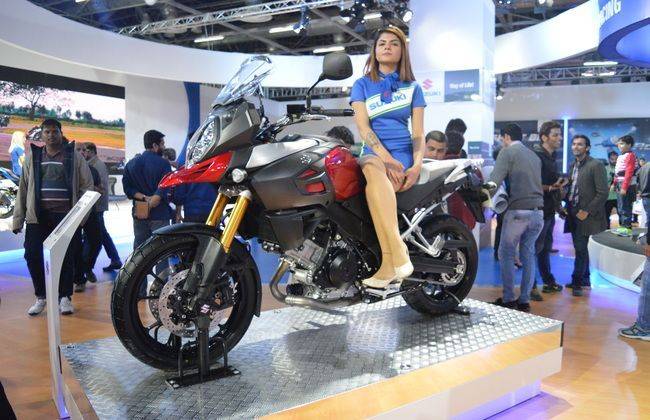 A machine that is designed for every kind of road, Suzuki V-Storm comes with wide range of accessories especially designed for this model that further enhances your experience. 
11. Suzuki GSX- S1000F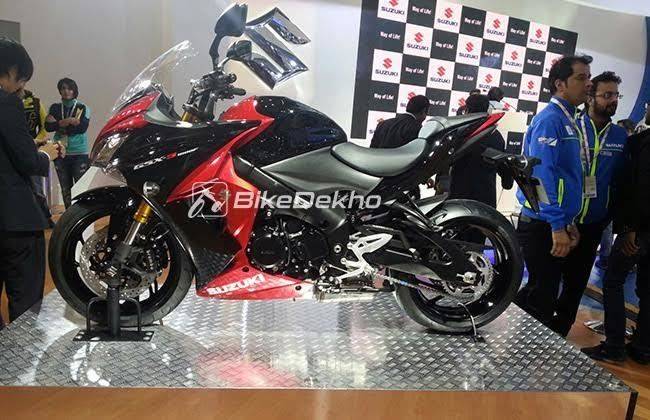 Derived from the legendary GSX-R1000, Suzuki GSX- S1000F carries the former's spirit to the street with similar technology and components packaged into a chassis built especially keeping the street riding comfort in mind. 
12. Aprilia RSV4 RF
Claimed to be designed for racers and built for riders, the Aprilia RSV4 RF has always been an undisputed representative in the segment for its sportiness and performance. 
13. Aprilia Tuono V4 1100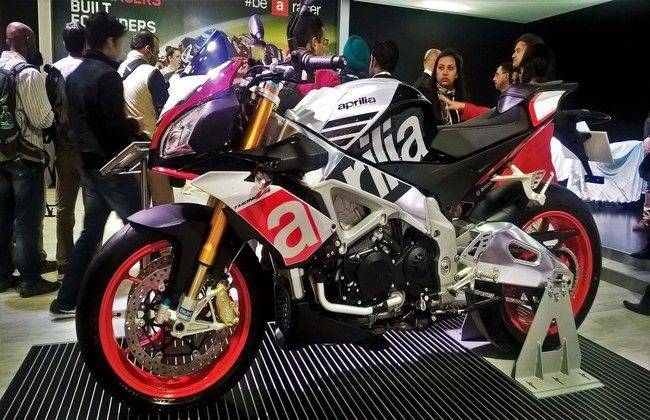 Claimed to be the latest and spectacular evolution in a naked sportbike dynasty, the Aprilia Tuono V4 1100 is known for its unrivalled performance and its revamped V4 mill, chassis and aprc electronic system package are not just convenient and safer for road use at the same time. 
14. Triumph Rocket 3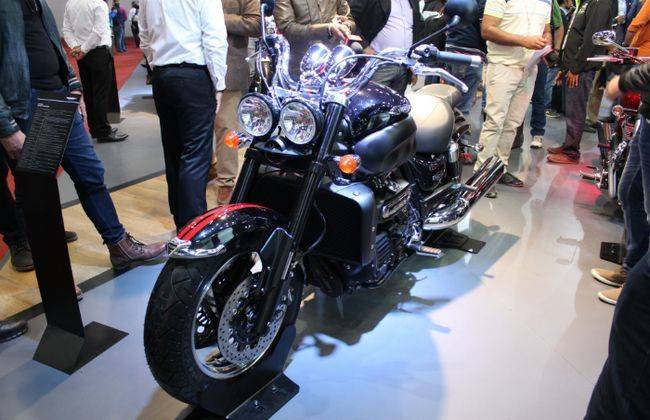 Using the world's largest production motorcycle engine, the Rocket 3 is designed to deliver a stunning riding experience and unmatched performance on two-wheels. The bike comes with a tagline of 'Believe in the unbelievable'.  
15. Triumph Thunderbird
Using the world's largest 1597cc parallel twin engine, the Triumph Thunderbird goes well with its name. It is a classy combination of style, performance and control.
16. Triumph Bonneville T120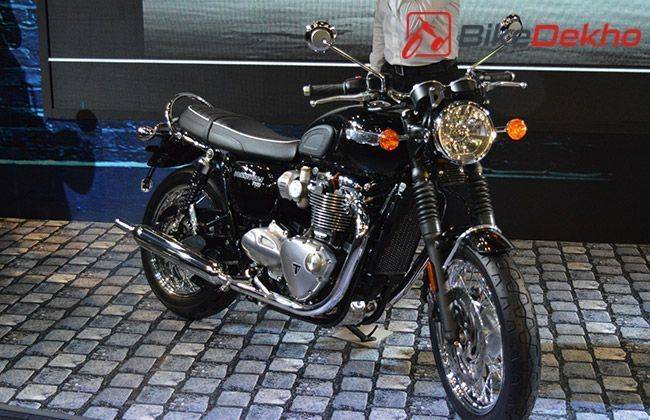 Reborn with the timeless style and iconic character of original Bonneville, the T120 is crafted to the highest standard of detailing, quality and finish that perfectly matches the performance of a truly modern classic. 
17. Triumph Thruxton R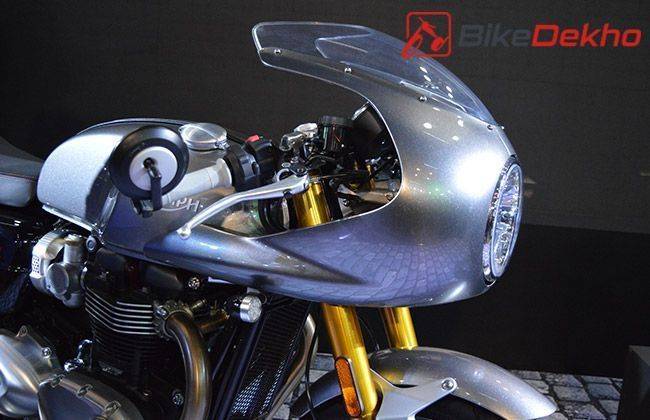 Arguably the most thrilling and full-blooded sports classic, this ultimate factory cafe racer beautifully imposes an authentic style, power and performance. 
18. BMW S1000RR
i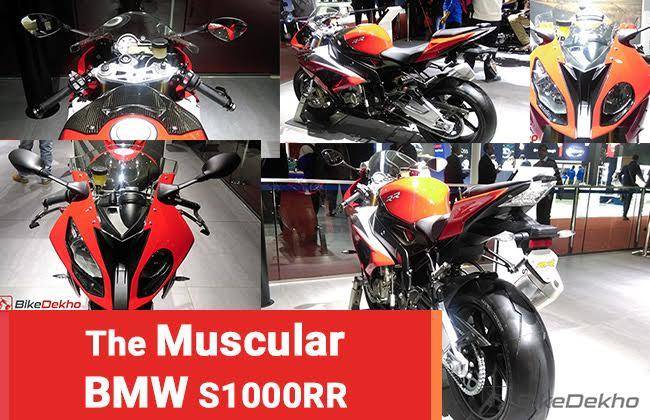 A result of advanced technology and development, the BMW S1000RR was launched in 2015 to set a whole new benchmark in its class. 
19. BMW S1000XR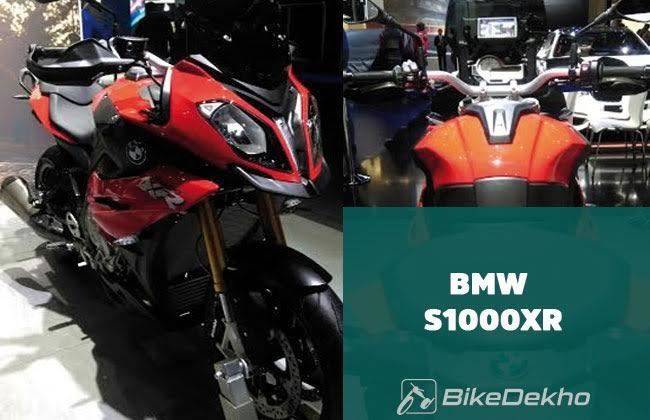 With the dynamic performance of a racer, the BMW S1000XR boasts of an upright seating position of an adventure tourer along with the endurance of a tourer. The bike combines each of these worlds (adventure touring and touring) and makes it perfect adventure sports motorcycle. 
20. BMW R1200GS
The GS models have been molding the segment of travel enduros for past 32 years. With R1200GS, BMW Motorrad is writing a new chapter in its success story and taking it to a new era. 
21. BMW R nine T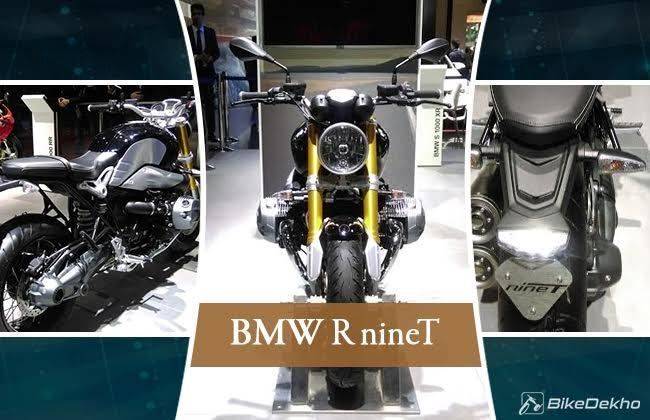 BMW R nine T is a motorcycle that features the purest design and numerous ways of customising it. 
22. Benelli Tornado 1130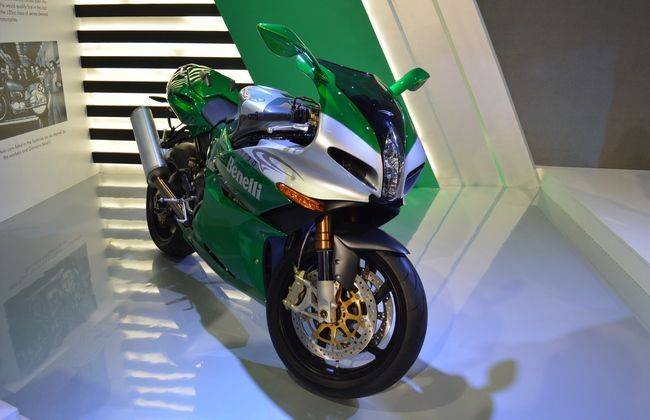 Italian motorcycle maker Benelli displayed its first fully faired motorcycle at its pavilion during the Auto Expo 2016 along with Tornado 302, which happens to be second fully faired motorcycle in its fleet. 
23. Benelli TNT R