The three iconic stunts include jumping over 52 crushed cars, 16 Greyhound buses and over the Caesars Palace fountain in Las Vegas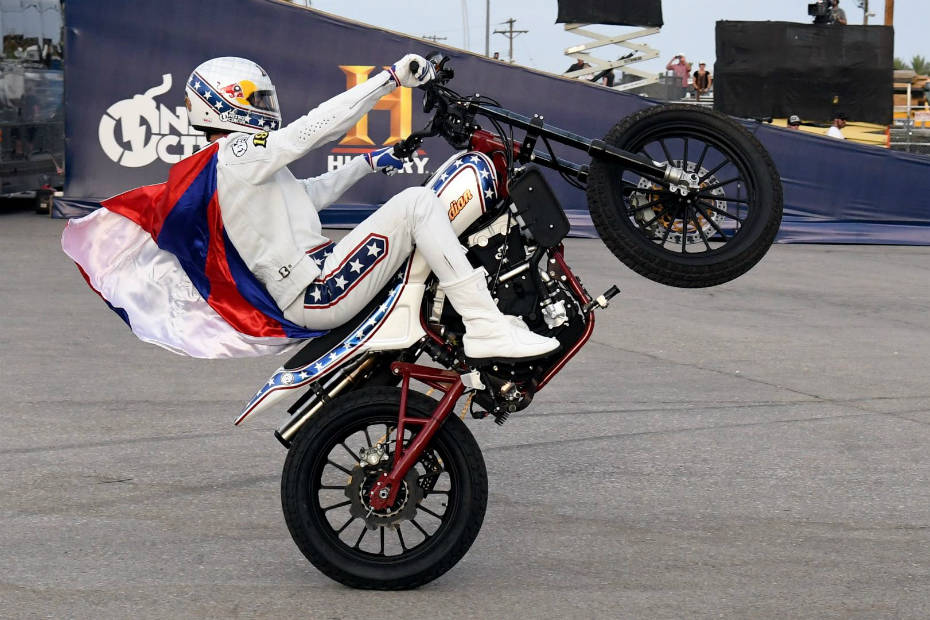 American motorsports athlete and stuntman Travis Pastrana honoured the legendary motorcycle stunt rider Evel Knievel by successfully completing three of his most challenging stunts on a similar motorcycle. Pastrana used an Indian FTR750 customised by popular motorcycle designer Roland Sands. It's not the exact same specification of the bike Evel used, but it's not far from the mark.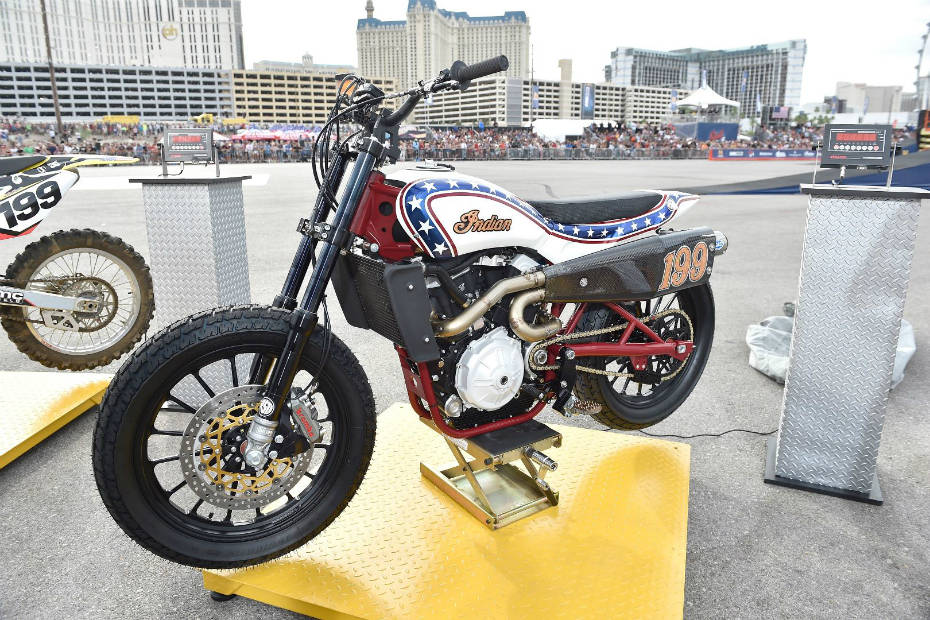 In February 1973 at the Los Angeles Coliseum, Evel Knievel performed what was one of the greatest jumps of all time - jumping over 50 crushed cars. The record was left unchallenged for many years to come, and now Pastrana recreated the jump by leaping over 52 crushed cars with ease.
Draped in the famous white suit, here's a look at how he made the jump.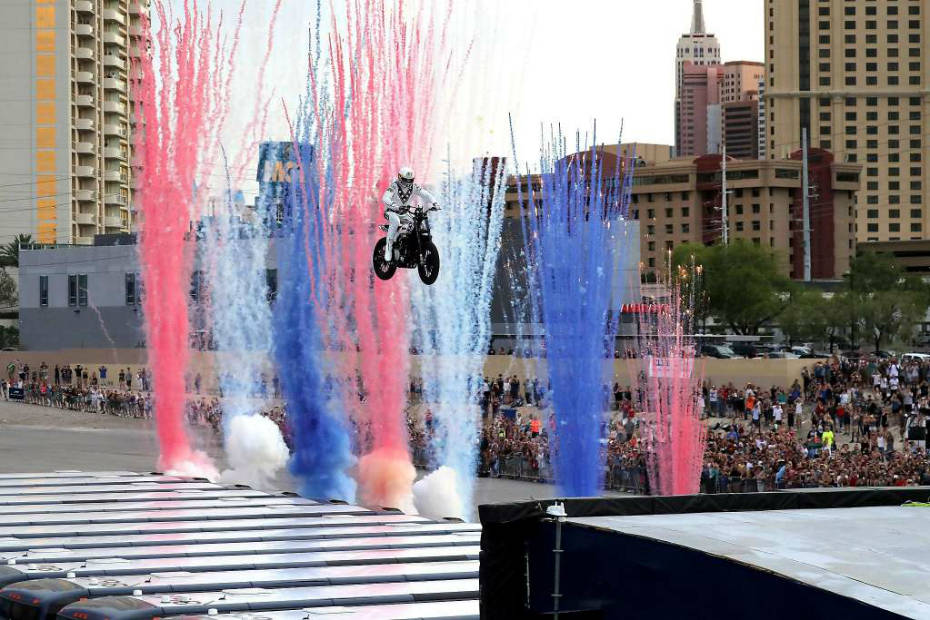 On 26 May 1975, he attempted to jump over 13 buses, a distance of 120 feet, on his Harley-Davidson XR-750. However, his jump speed just fell short and he crash landed on the 13th bus that left him with a fractured pelvis, broken hand and concussion, and he then announced his retirement. Though his body was broken, his soul was not. Just five months later, in October 1975, he came out of retirement and successfully jumped over 14 buses at Kings Island.
Coming to the present, Pastrana decided to outdo his record by jumping over 16 Greyhound buses. Because records are always meant to be broken, right?
Caesars Palace Fountain Jump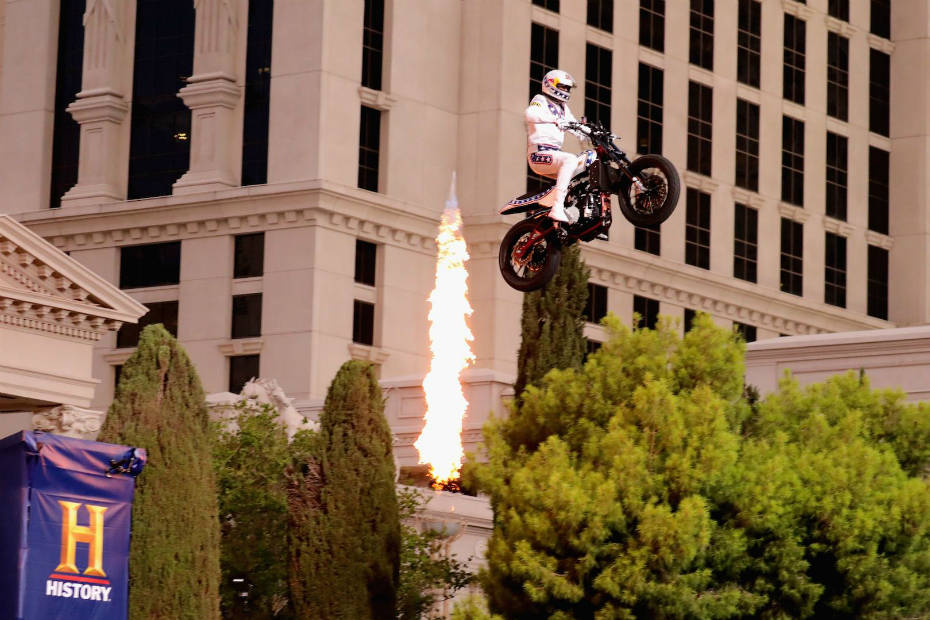 The third and final jump was reenacting Knievel's legendary attempt to jump the Caesar's Palace Fountain, which almost cost him his life. The 69-year-old stunter who passed away in 2007 fell short of his attempt to jump the fountain, hitting the knuckle just before the landing ramp and losing control. He flew headfirst over the handlebars and tumbled along the pavement, crushing his pelvis and fracturing several other bones in the process.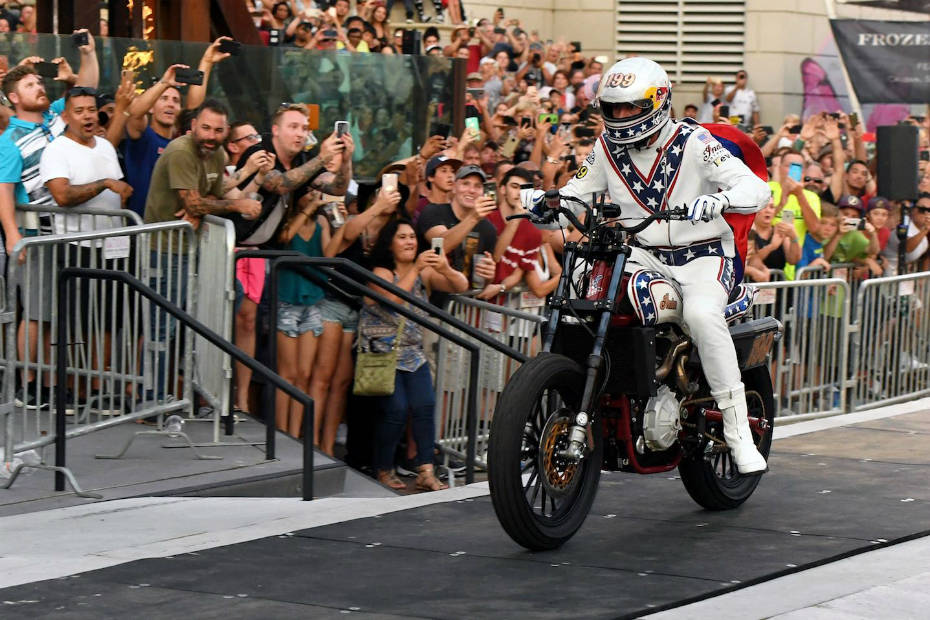 Making things worse was the fact that the area used for the fountain stunt was a lot more developed compared to New Year's Eve back in 1967, which led to the approach of the jump being shortened by a margin. Moreover, this meant that Pastrana has a shorter distance to reach 112kmph before take off.
Nevertheless, Pastrana had much better luck and made the jump successfully within a distance of 149 feet.