Here's what you ought to know about the two-wheeler that put TVS on the map in several countries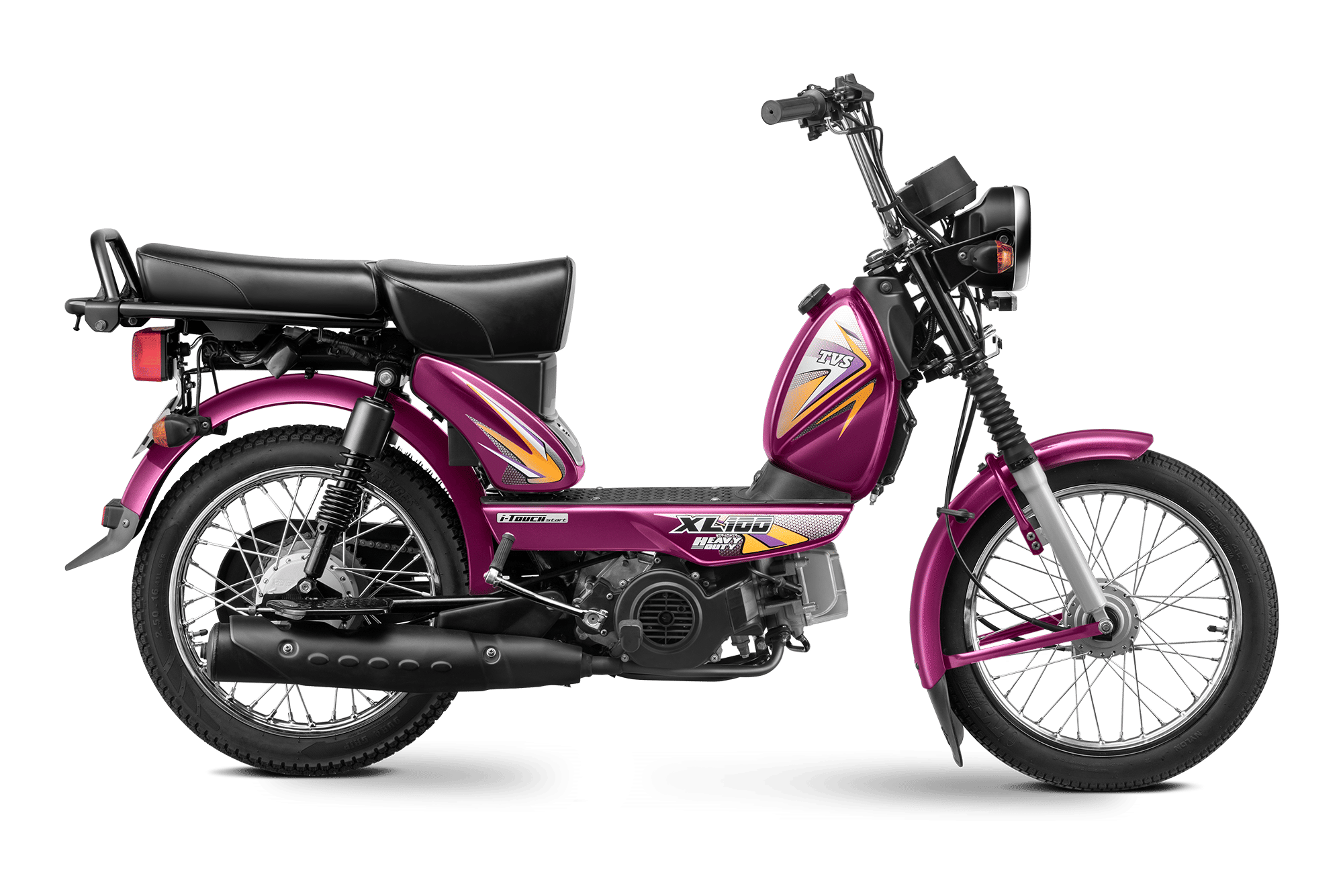 Way before the Apaches, the Victors, and the Fieros of this world, the two-wheeler that TVS was known for was its moped series. Its racing legacy began with a two-stroke 50cc moped, which was capable of clocking 100kmph. Nearly 40 years on, TVS makes just the XL 100 -- the lone survivor of the moped series. Hence, here are five things you need to know about this quirky two-wheeler:
Born At The Race Track
TVS is one of the few Indian motorcycle manufacturers that has cut its teeth in motorsport. The 'Race On Sunday, Buy On A Monday' philosophy resonates with the brand. And it was the TVS 50 XL, which began this journey for the brand, becoming the most powerful moped of its time. The mopeds picked up major spoils at the race meets of yesteryears, held at Sholavaram.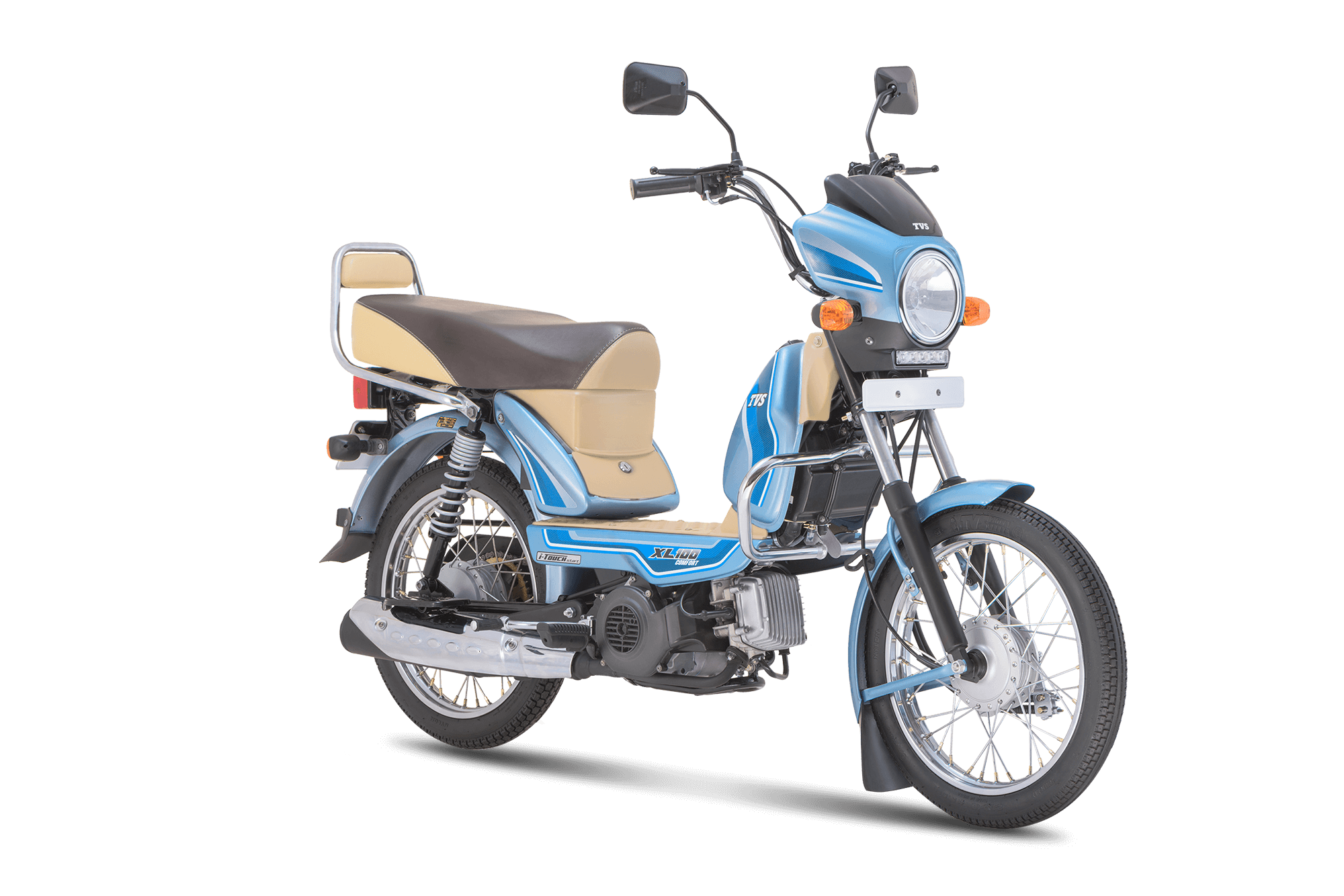 Lightweight Urban Two-wheeler
The descendant of the 50 XL that we get today is one of the lightest two-wheelers that one can buy in India, tipping the scales at 80kg. It has an upright riding stance with enough room for the rider. TVS states the maximum payload that one can carry aboard the XL 100 is 130kg but we have seen the moped more than capable of pulling even larger and heavier loads. To give you a better understanding of it, check out this video of our epic journey from Pune to Goa on three TVS products -- one of them being the XL 100.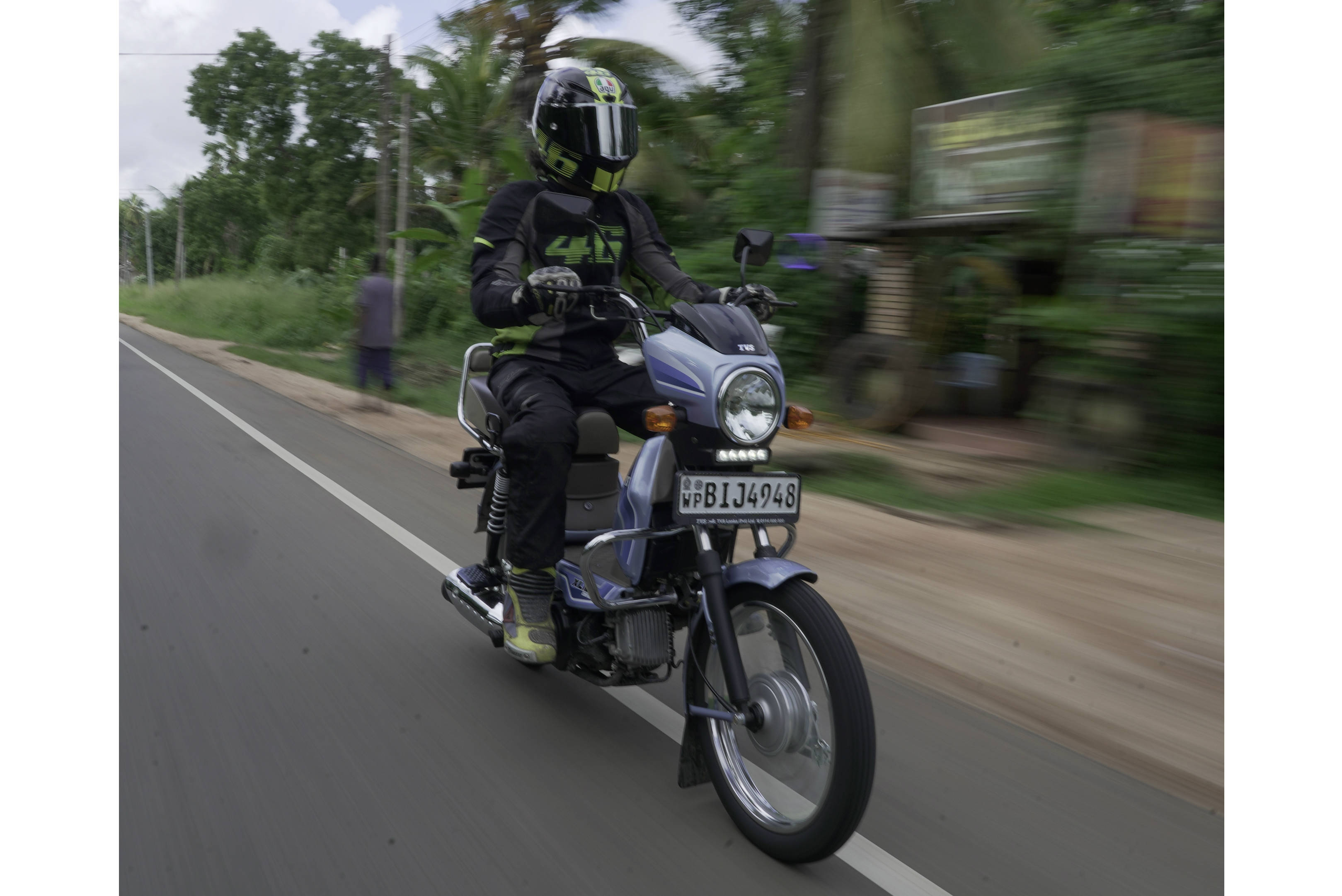 Offers Decent Performance
The XL 100 of today is powered by a 100cc single-cylinder motor that makes just 4.35PS and 6.5Nm. While it might feel underpowered in most situations, the XL 100's lightness makes for a fun city runabout. And with a top speed of just a little over 50kmph, you could be full throttle almost all the time.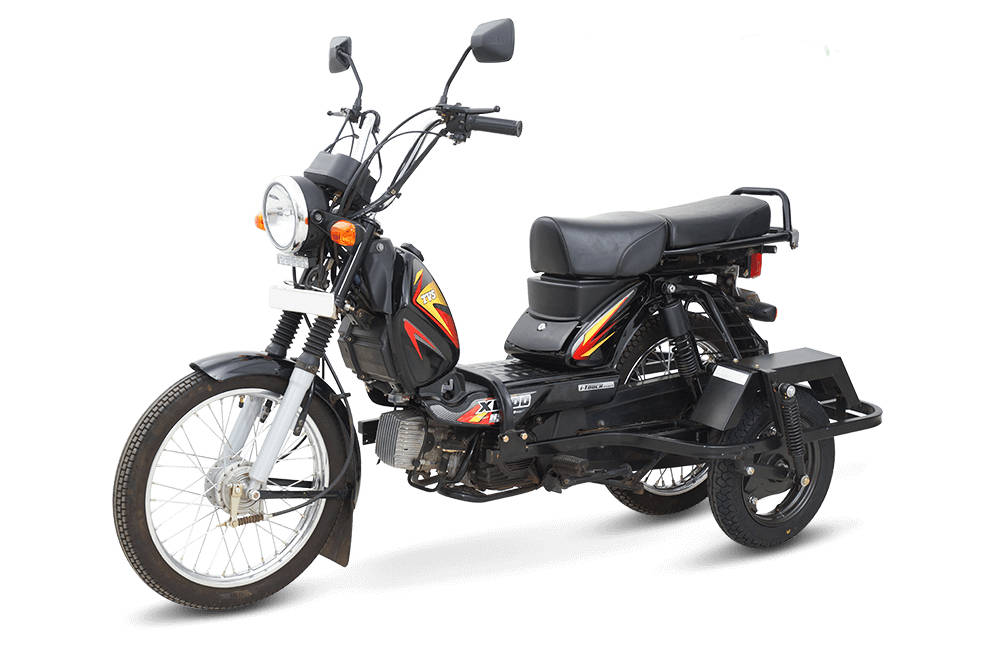 Gets An ARAI-certified Kit For The Differently-abled
TVS has created several scooter kits for differently-abled riders. It has created one for the XL 100 too, which has received ARAI-certification for it to be road-legal. To know more about this kit, check out this story.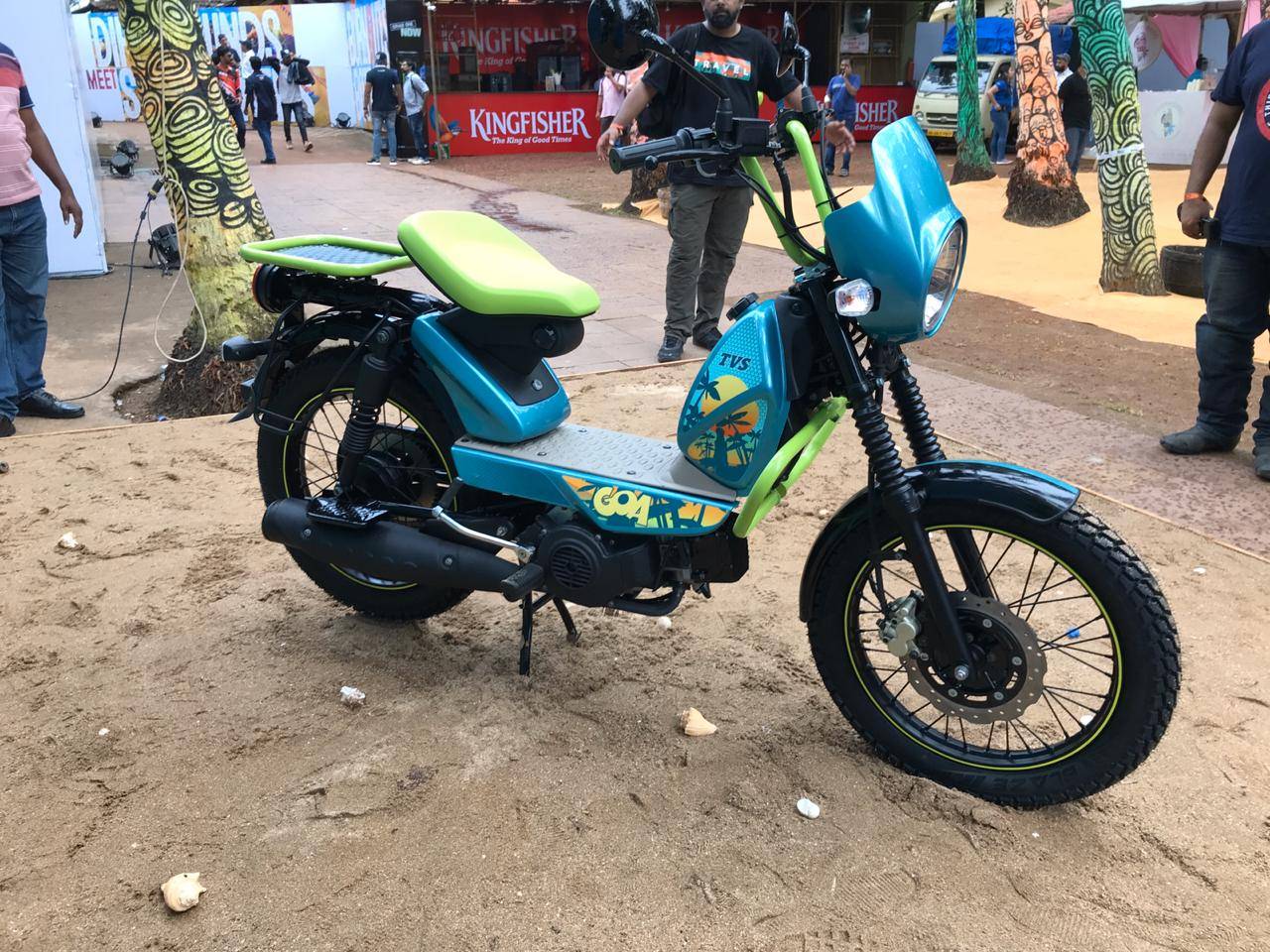 Has A One-off Factory Custom Too
We have seen the likes of Triumph and Jawa create factory custom bikes derived from their existing products. While TVS did showcase the XL Goa at the inaugural TVS Racing MotoSoul event, this funky one-off custom XL 100 arrives in cool neon shades, has a disc brake, a LED tail light, and the instrument console from the NTorq 125. And it looks perfect to roam around in Goa.