A closer look at the iconic Italian brand's most expensive offering in India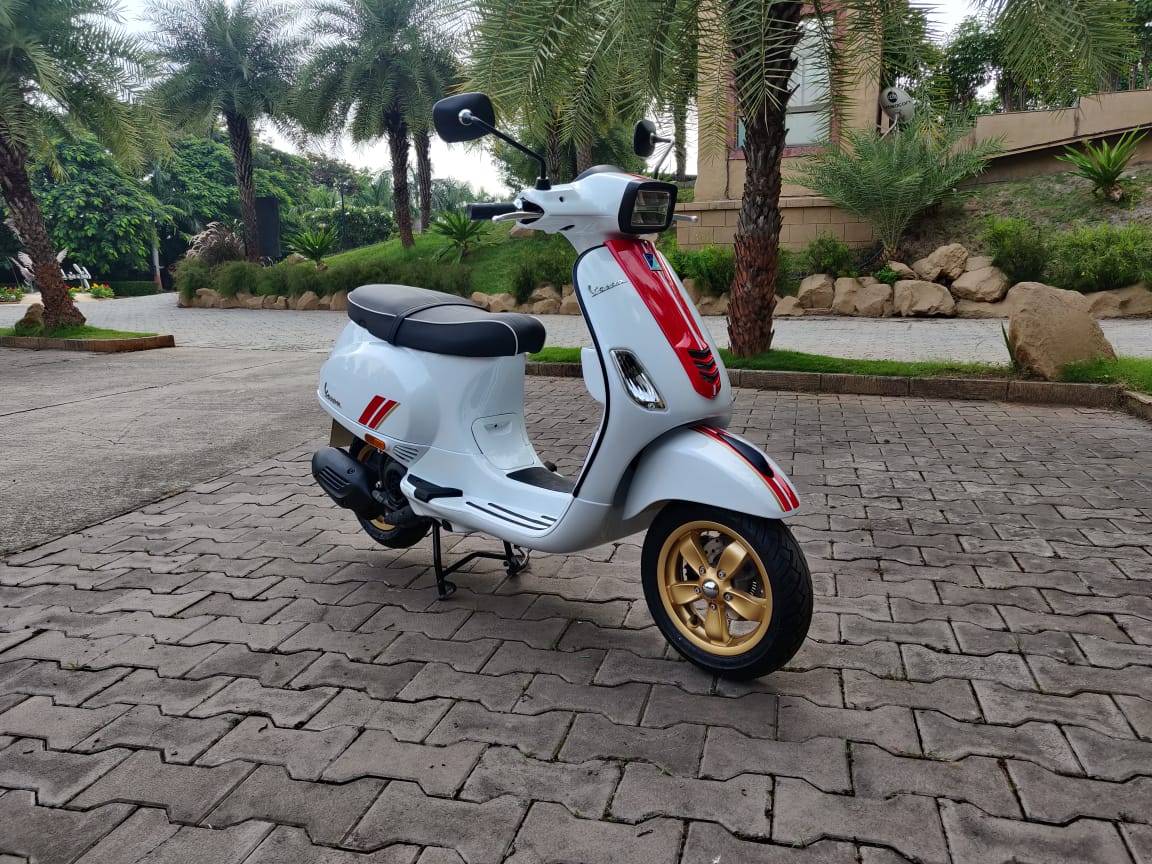 Each nation has its own hallmarks when it comes to building motorcycles. The Germans are renowned for their attention to detail and build quality, the Swedes famed for their minimalist designs, and the Italians, well, they win hands down when it comes to style and sex appeal. What you're looking at here is the Racing Sixties edition of the Vespa SXL 150, the Italian brand's most expensive offering in India and quite possibly the sexiest, most stylish scooter in the country. Join us as we take a closer look.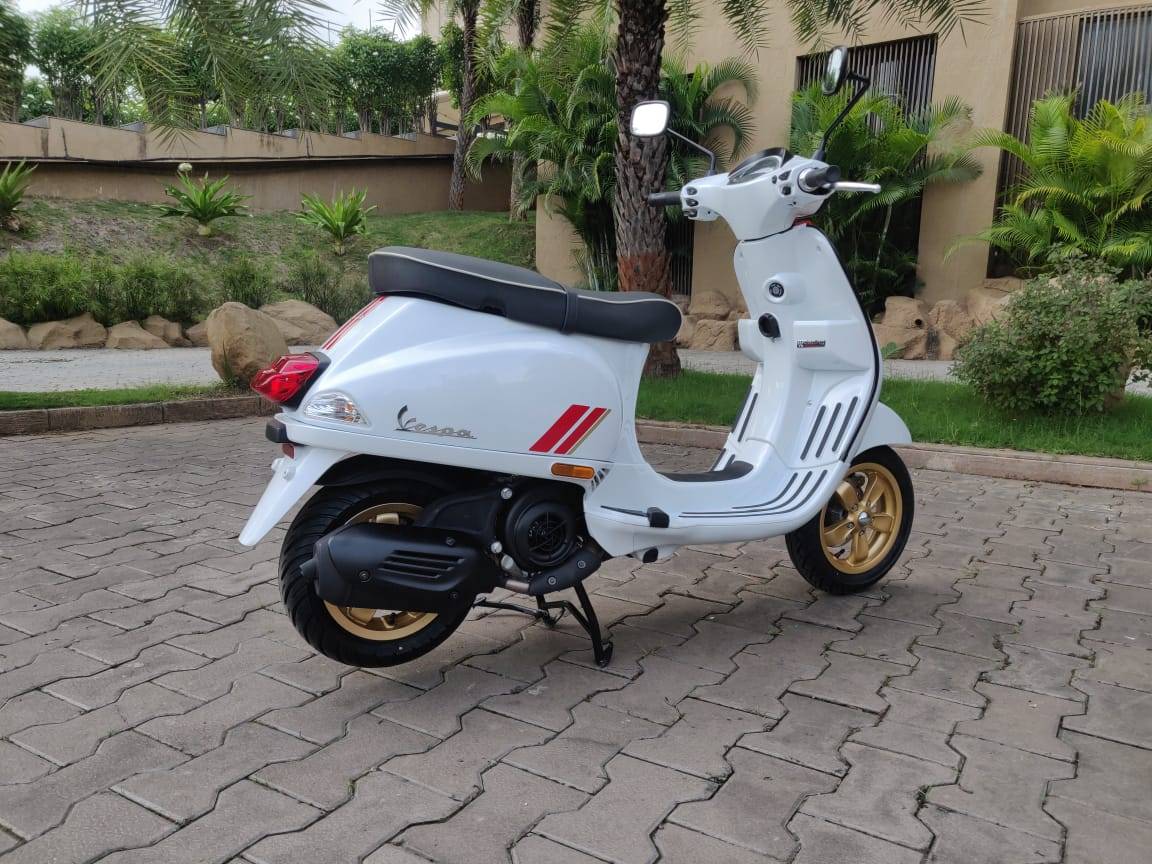 Balance. Perfect balance. Not boring, not overstyled, just right. The clean white colour scheme is injected with flair by the addition of red racing stripes (which also add 10HP, obviously).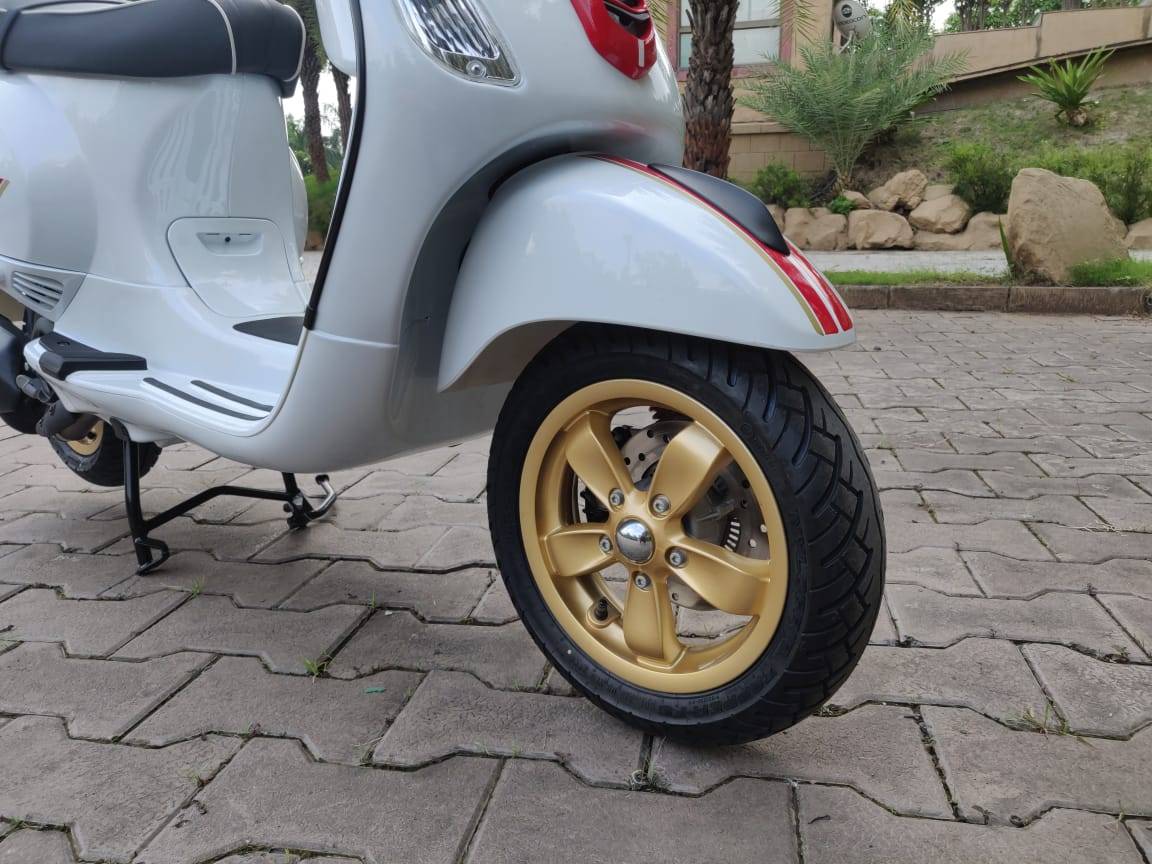 After reaching that the white and red scheme wasn't quite enough and the scooter needed a little more style, Vespa bought a can of gold paint and went to work on the wheels. The end result is absolutely gorgeous and hugely adds to the overall look of the vehicle.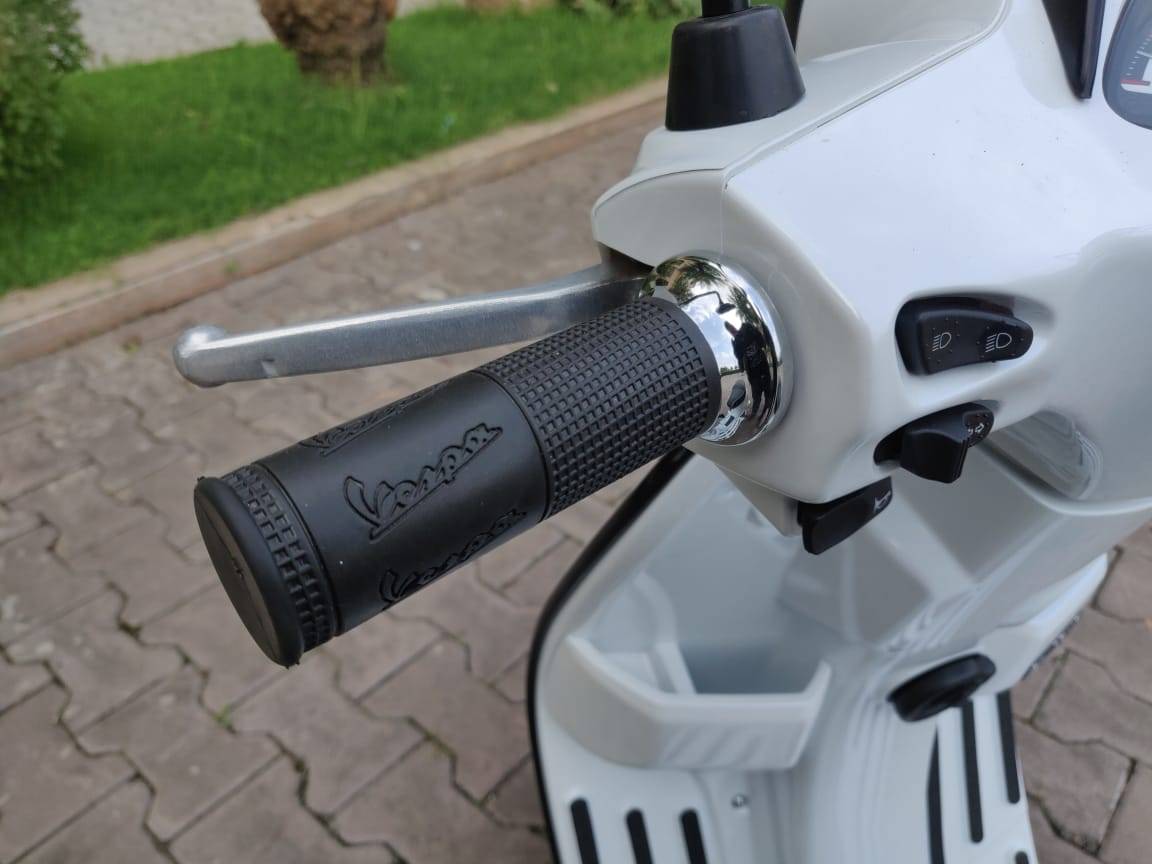 At Rs 1.32 lakh (ex-showroom), the price is pretty difficult to justify, but then thoughtful touches like this Vespa badging on the chrome-lipped twist grips make us feel torn within.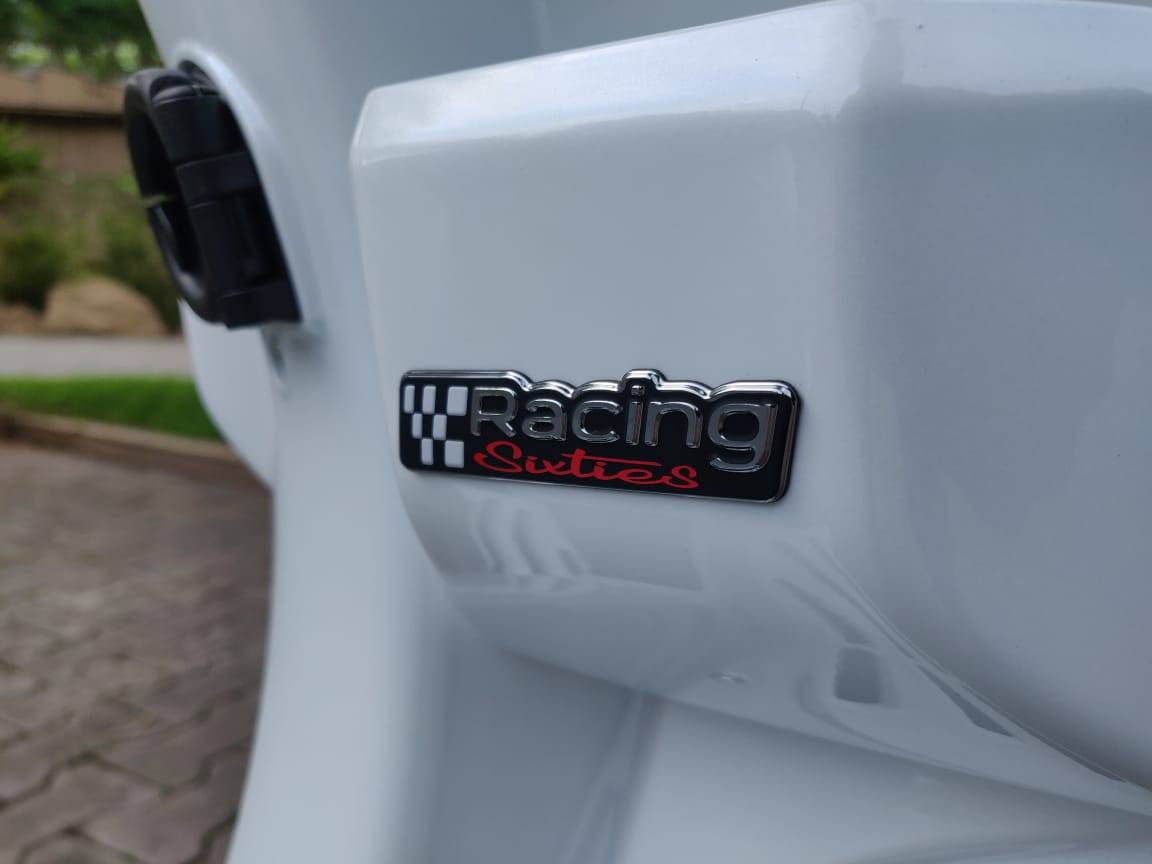 There's more neat branding on the back of the apron too, this time with the name of this special edition.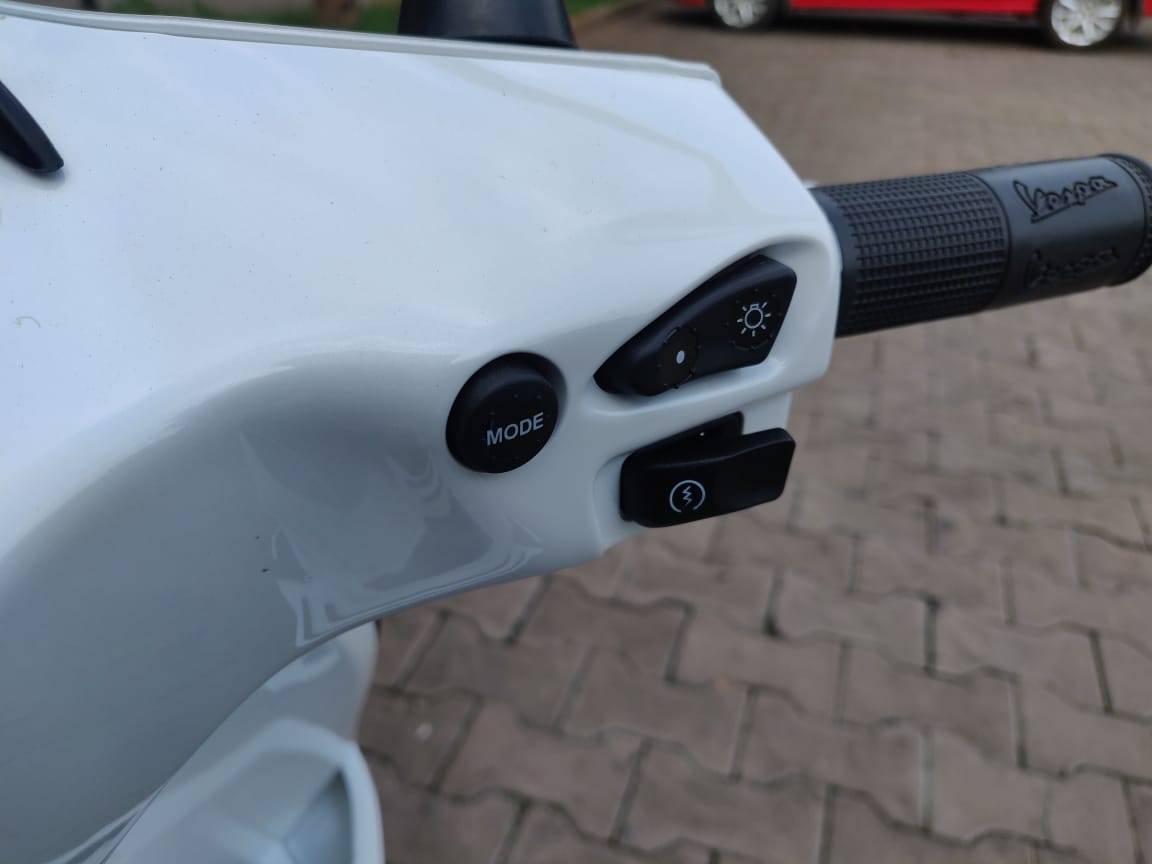 Even the shape of the headlight switch just oozes style. Switchgear is dainty but seems to be very well finished and quality levels across the scooter appear to be excellent. As they should.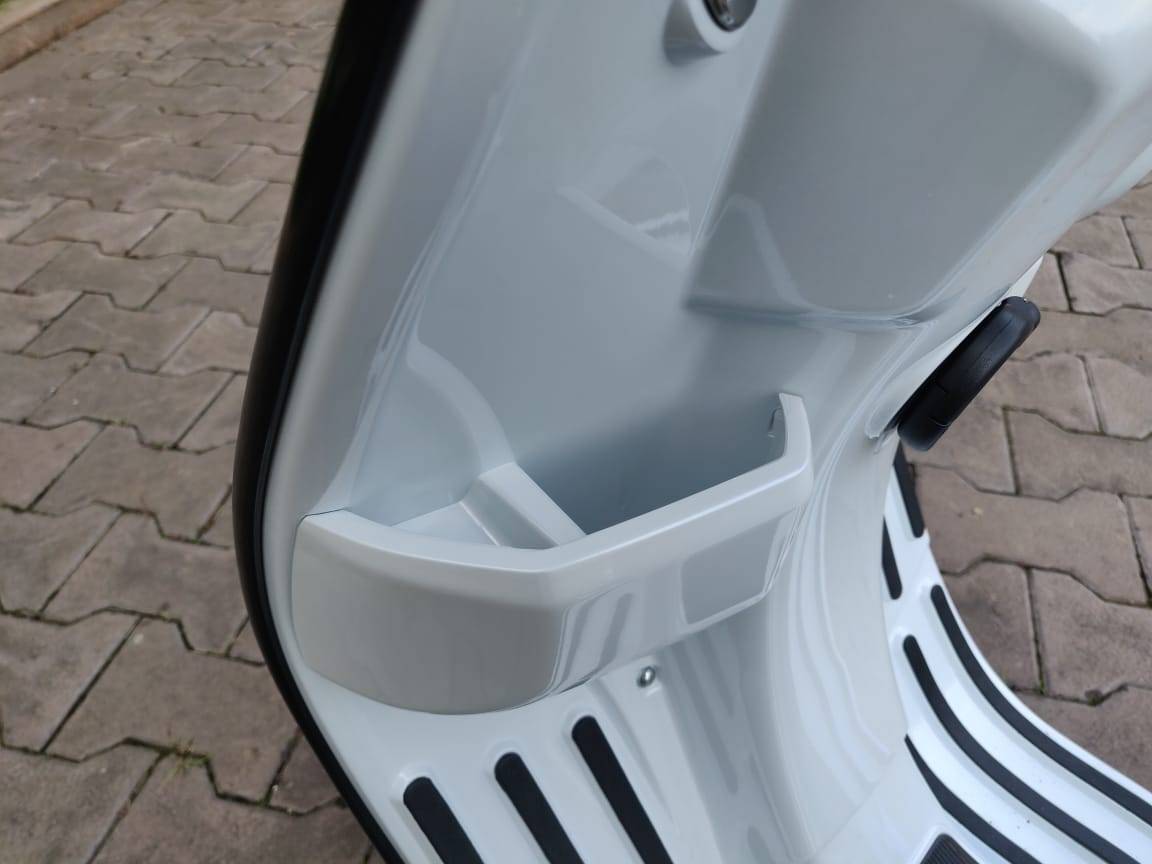 It certainly isn't the class leader when it comes to storage space, or anything for that matter, but who cares?! You don't buy a scooter like this on the basis of spec sheets and EMI calculations. It's a purely heart-driven decision.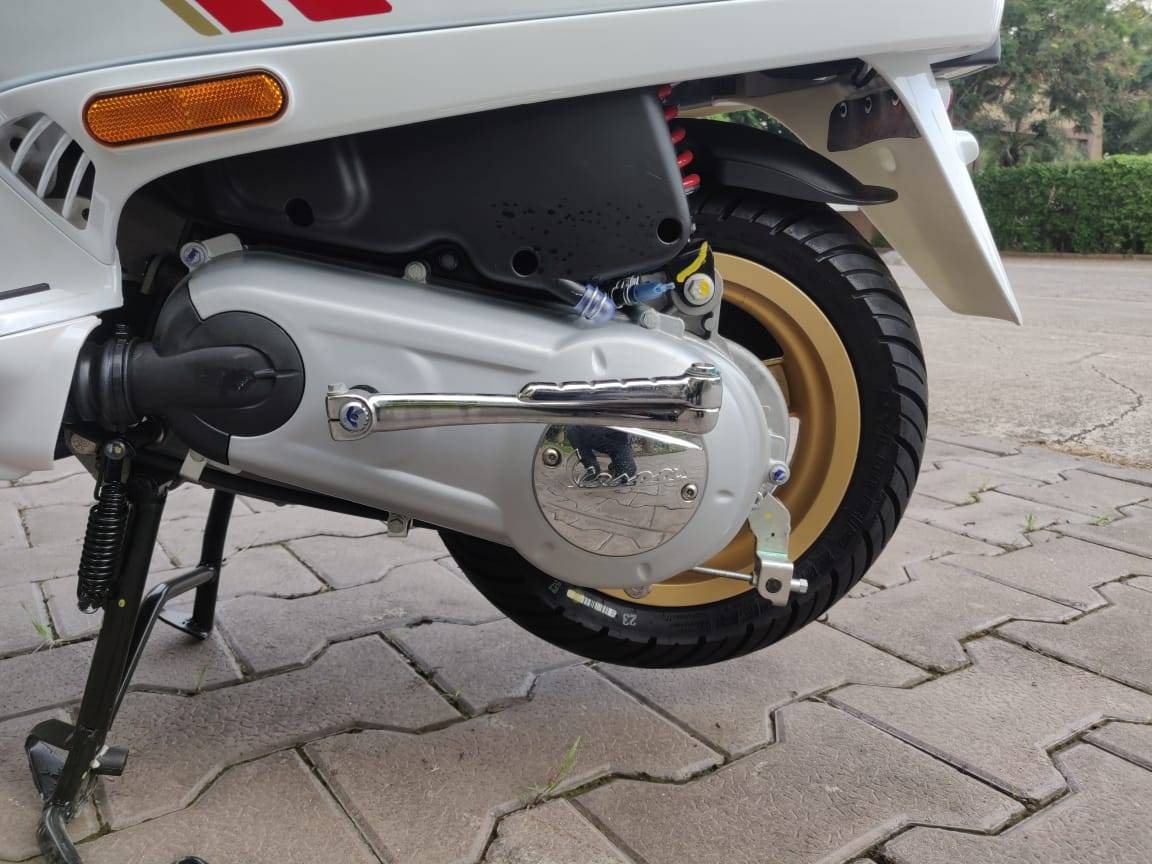 At its heart is a three-valve 149cc motor providing you with 10.46PS and 10.6Nm at the twist of your wrist. Complete with lovely chrome inserts on the CVT casing, this powertrain should be more than adequate for carrying you to the corner coffee shop.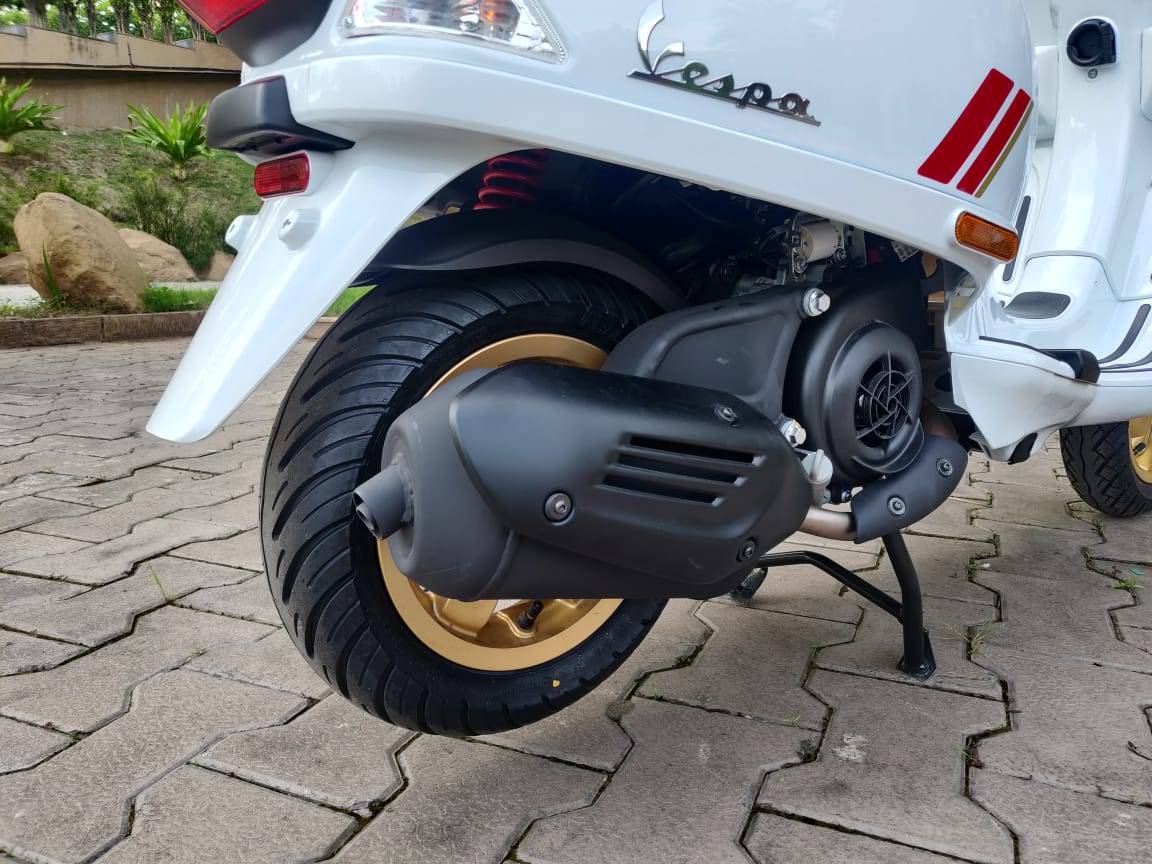 We wish there was more chrome on the other side because the exhaust muffler looks extremely uninteresting and understyled compared to the rest of the scooter.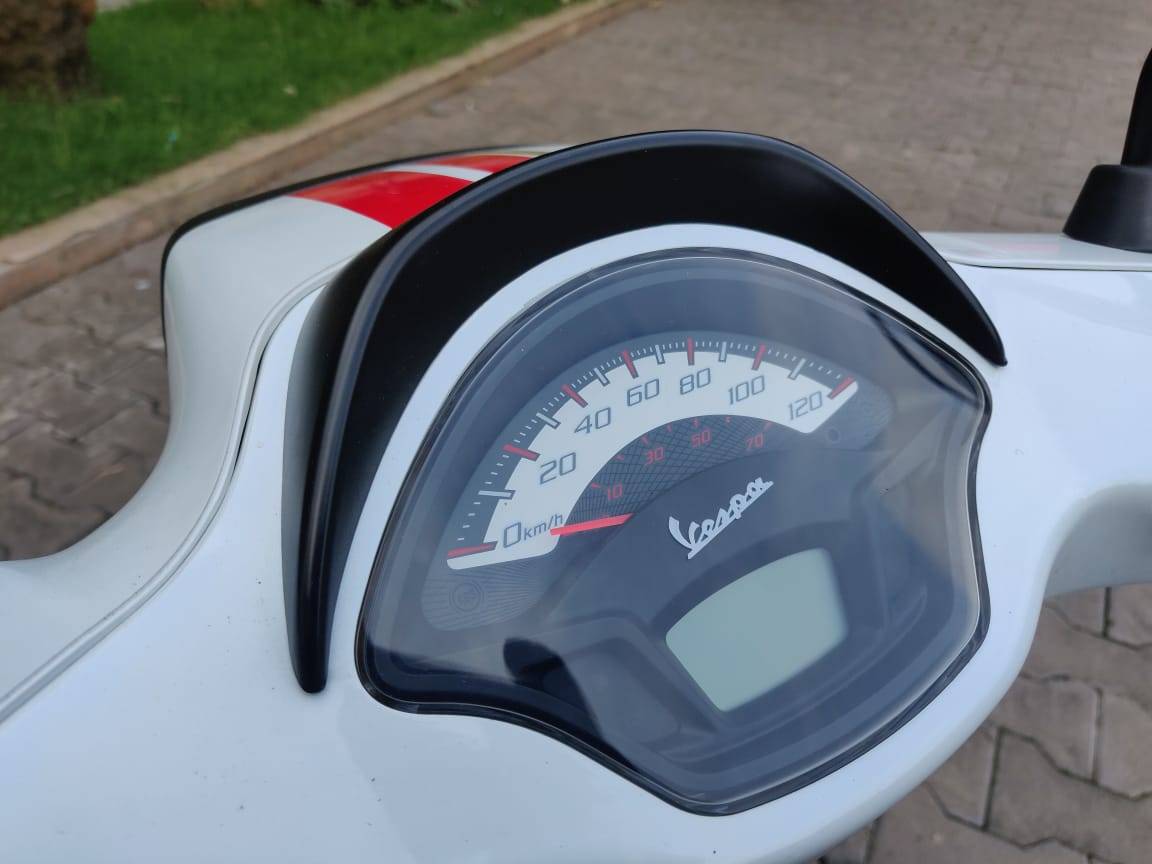 The hooded instrument binnacle is also a delightfully retro affair injected with a touch of modernism courtesy a small digital display.