Vespa's scooters might all look the same at first glance. However, a closer look reveals subtle changes to make them stand apart. Let's take a look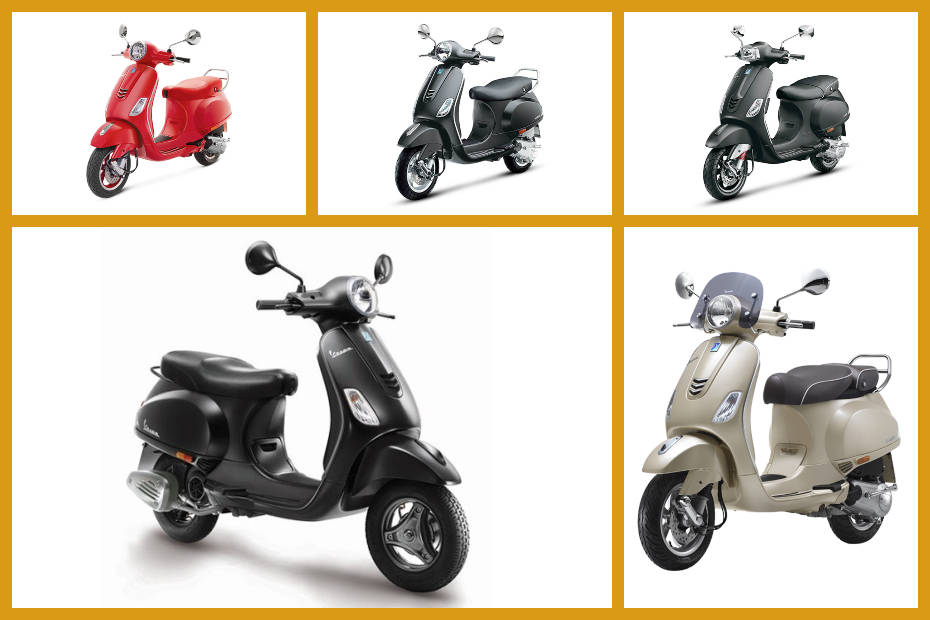 Vespa scooters have a cult following the world over thanks to their iconic design that has mostly remained unchanged since their inception. In India, we have nine variants of the scooter which might look similar but have subtle differences to qualify as different models. For one, the scooters are available in 125cc and 150cc engine configurations. Let's check out the different variants and how they differ from one another.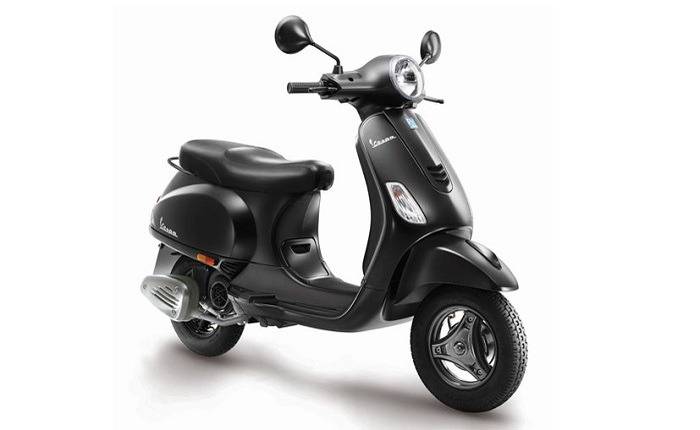 Vespa Notte (Rs 70,030, ex-showroom Pune):
This is the most affordable Vespa you can buy. 'Notte' means night in Italian and to that effect the scooter gets an all-black treatment. It gets a matte black bodywork, blacked out trim, mirrors, alloy wheels and even a blacked out exhaust. It's defining feature, apart from the black paint job, is its three-spoke alloy wheels. The Vespa Notte is a barebones scooter and comes with tube-type tyres and drum brakes. It is powered by a 125cc motor that makes 9.65PS and 9.9Nm of torque, mated to a CVT.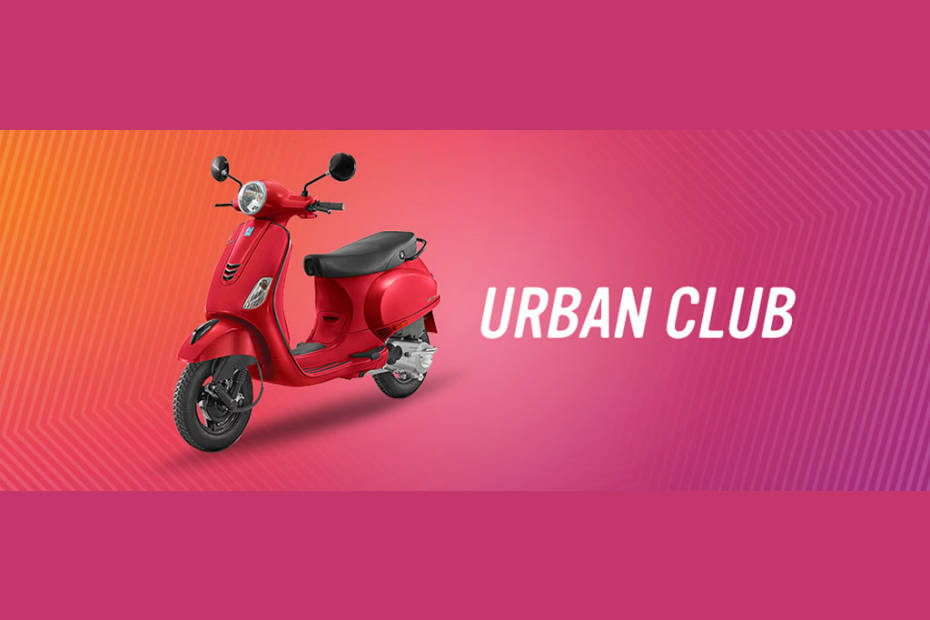 Vespa Urban Club (Rs 72,190, ex-showroom Pune):
This one has the same features and trim as the Vespa Notte but is available in four bright colours - Azzurro Provenza (light blue), Glossy Red, Glossy Yellow and Maze Grey. The Vespa Urban Club too is powered by a 125cc motor and stands out from other Vespas thanks to its bright colours and contrasting black trim.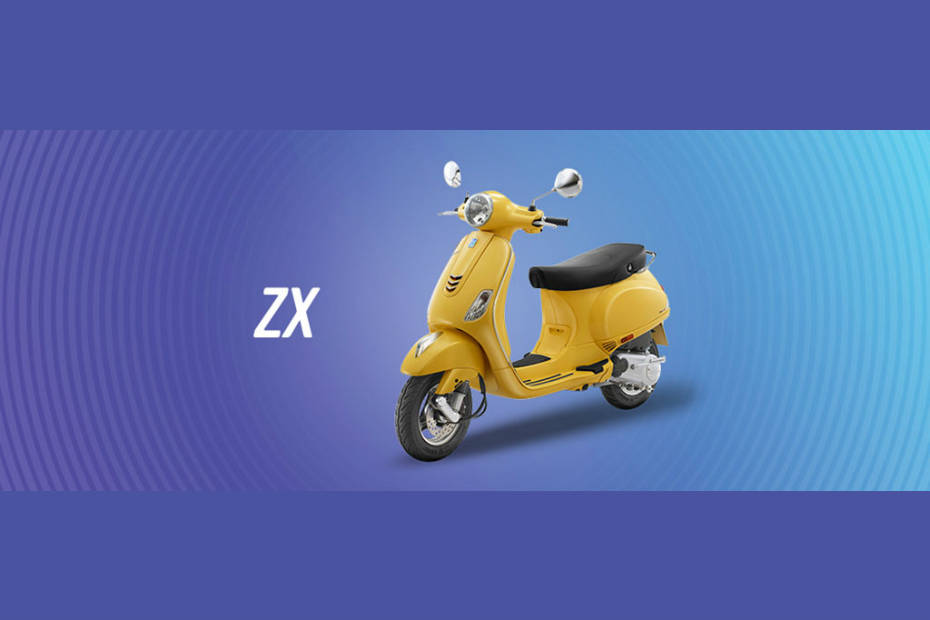 Vespa ZX 125 (Rs 76,273, ex-showroom Pune):
This 125cc scooter is similar to the Vespa Urban Club but gets chrome trims and mirrors and silver finished alloy wheels. It also gets six different colour options - Vibrante Red, Azzurro Provenza (light blue), Monte Bianco (White), Rosso Dragon (Dark Red), Giallo Lime (Light Gold) and Nero Black Matt. It also gets features like tubeless tyres and a front disc brake. The scooter gets retro looking bits like a round mirror and a chrome, single-piece bar as a grab rail. The round clear lens headlamp gets a chrome surround too.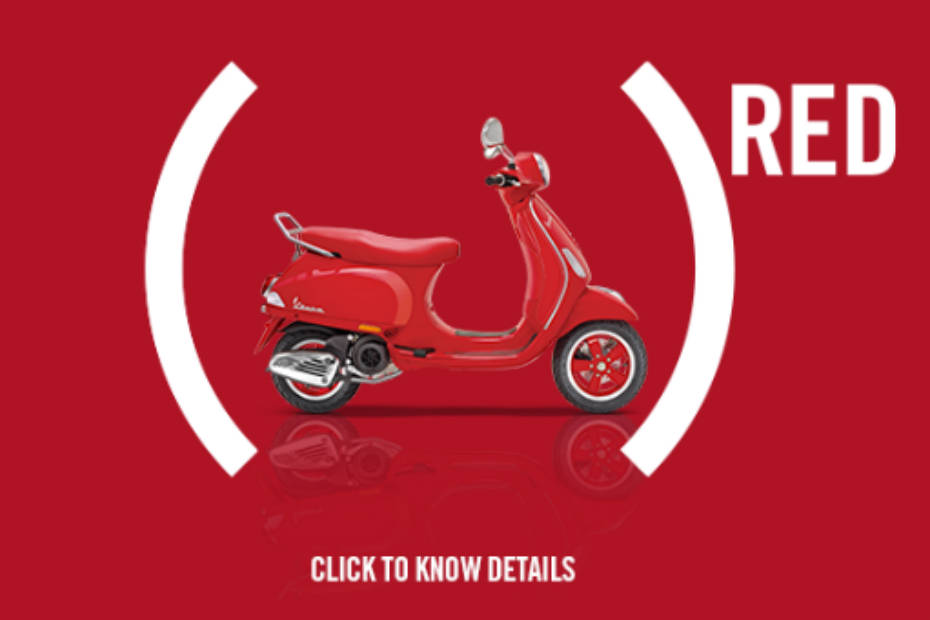 Vespa Red (Rs 94,264, ex-showroom Pune):
This is a special edition scooter that has come out of the collaboration between Vespa and RED, a worldwide charitable organisation. A portion of the Vespa Red scooter sales goes towards charity. This 125cc scooter gets a bright red paint job, red seats and alloy wheels from the Vespa VLX painted in red.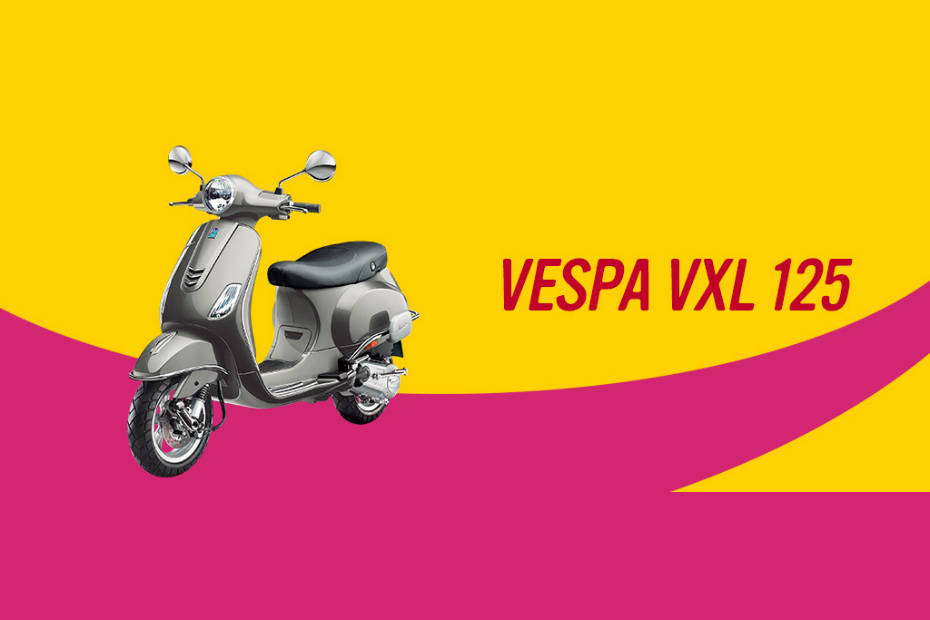 Vespa VLX:
There are two Vespa scooters that use the VLX nomenclature - the VLX 125 Connectivity (Rs 90,063) and VLX 150 Connectivity (Rs 99,172). They have the same iconic bodywork as the Vespa ZX 125 but get different five-spoke alloy wheels, broader tubeless tyres and a semi-digital instrument console. The scooters get Bluetooth connectivity that pairs your smartphone to the scooter via the Vespa app. This app gives you access to navigation, find me function, follow-me-home light function and the ability to view your scooter's service history and book service appointments. The VLX range is available in six colours: matte black, yellow, red, Azzurro Provenza (light blue), white and Maze Grey. These scooters get a front disc brake, with the larger 150cc one getting a single-channel ABS as well.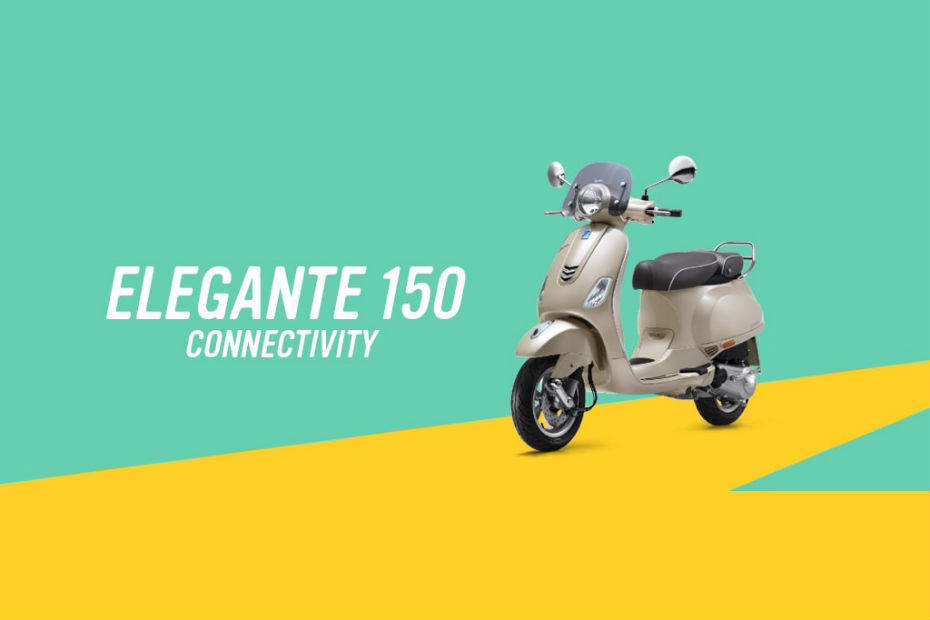 Vespa Elegante (Rs 1,00,584, ex-showroom Pune):
This one is essentially the Vespa VLX 150 with all features and some more. The Vespa Elegante gets three new colours: Beige Unico, Azzurro Provenza (light blue) and white. It also gets split seats and a front tinted visor that sits above the headlamp. Its 150cc air-cooled engine delivers 10.06PS and 10.0Nm of torque.
Vespa SLX:
The SLX range has two variants: SLX 125 (Rs 93,361) and SLX 150 Connectivity (Rs 1,03,220). Its biggest differentiating factor is the square headlamp. Other than that, it gets square shaped chrome mirrors, blacked out five-spoke alloy wheels and seat piping in a contrasting colour. In terms of features and underpinnings, the SLX is similar to the corresponding VLX range. It is available in six colours - matte black, yellow, red, Azzurro Provenza (light blue), white and Maze Grey.