Can a rather unknown brand make a splash in the premium mid-capacity segment?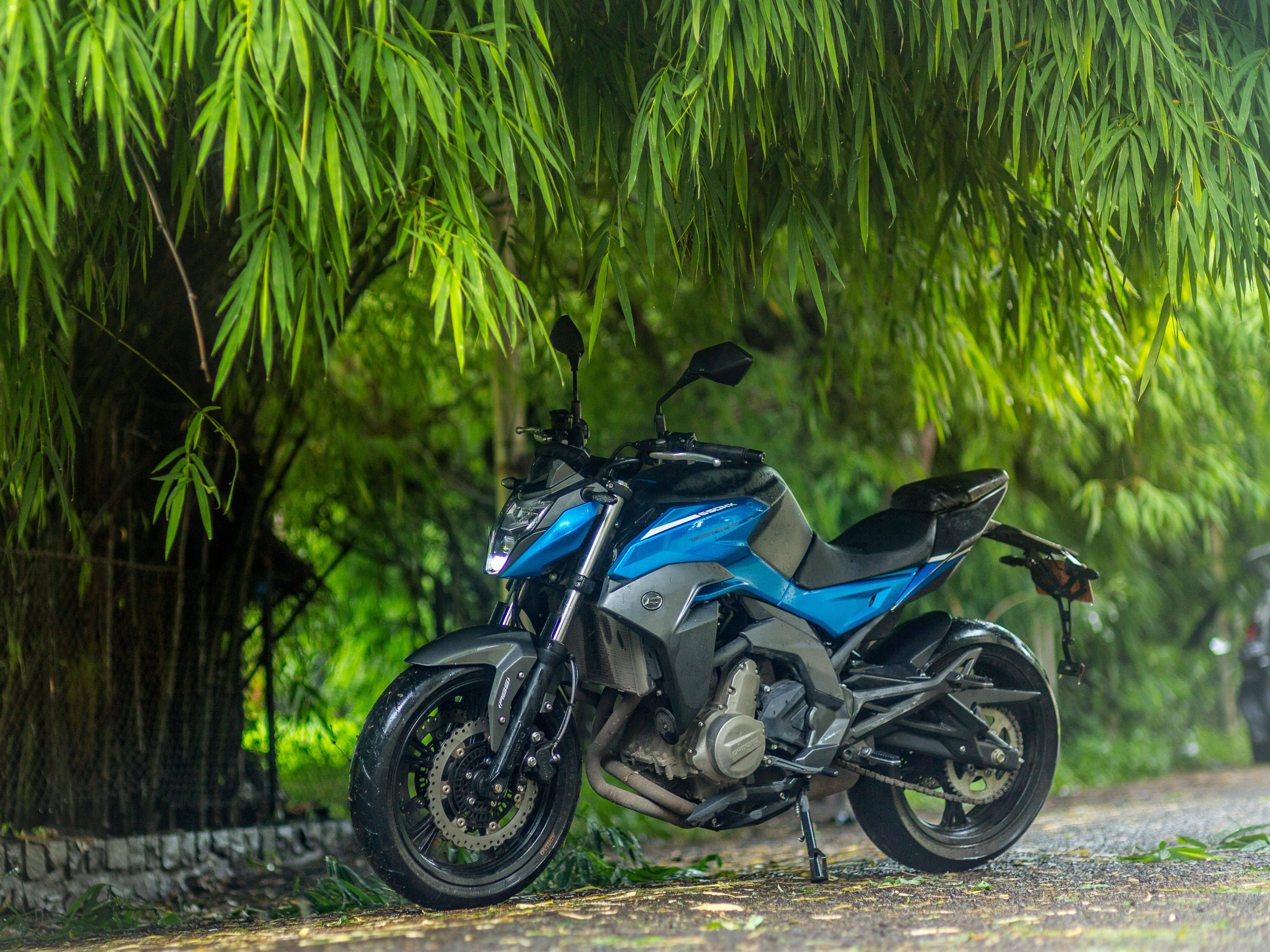 Author: Arun Mohan Nadar
Photography: Vikrant Date
Pros
Sharp and sporty styling.
Great value for a CKD offering.
High-spec underpinnings including dual-channel ABS.
Cons
An unknown brand in the Indian context.
Engine vibes across the rev range.
LED headlight offers poor illumination.
Monoshock bottoms out rather easily.
Stand-Out Features
Muscular styling draws a lot of attention.
Stock tyres offer good grip even on wet surfaces.
Performance is quick and dual-channel ABS comes standard.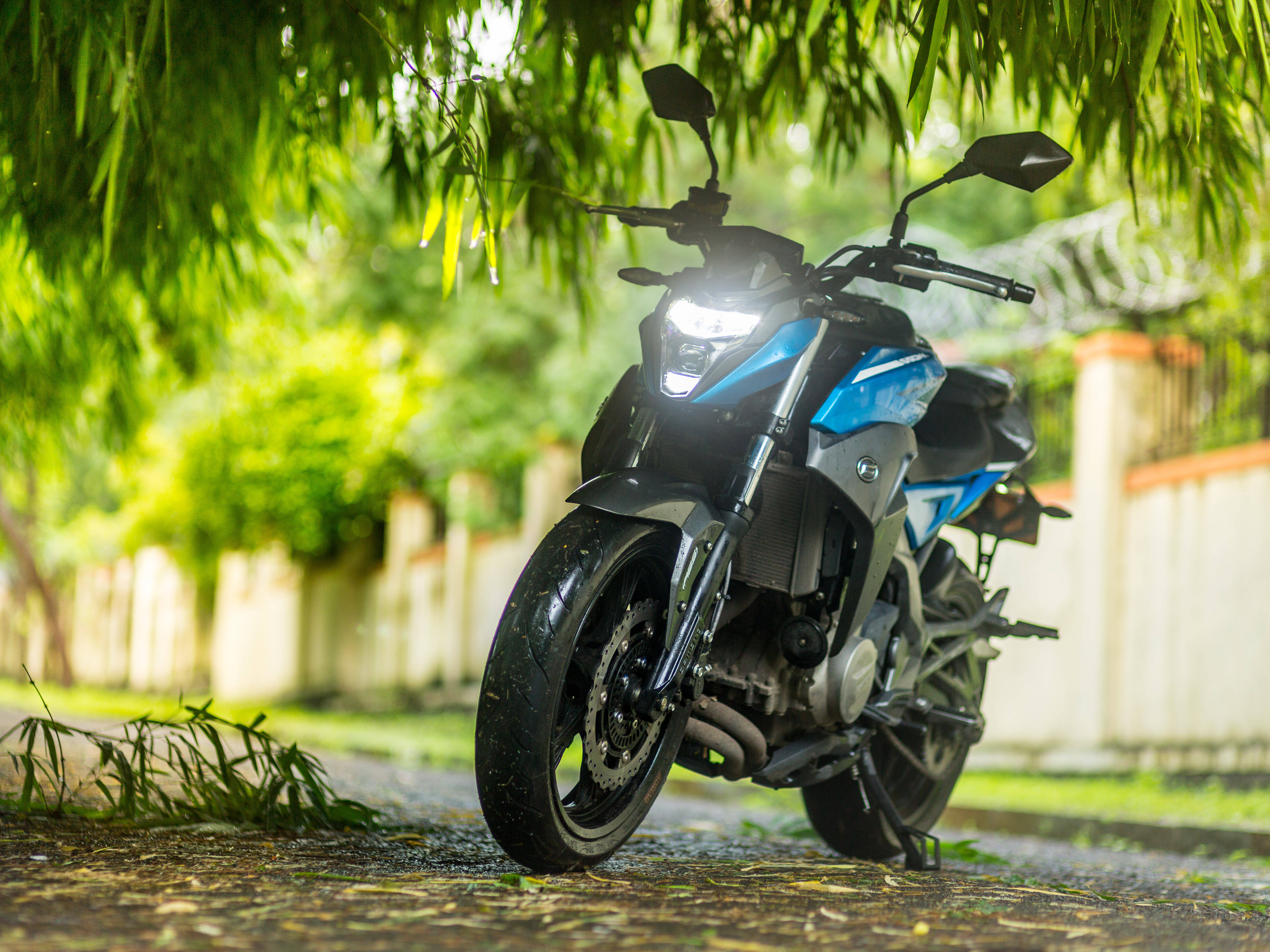 CFMoto made a banging entry into the Indian two-wheeler market by launching four new bikes at very tempting prices. The Chinese brand has joined hands with Bengaluru-based AMW motorcycles and will be bringing its bikes via the CKD route. Their India portfolio so far consists of one 300cc offering and three 650s, the latter of which have been priced especially aggressively.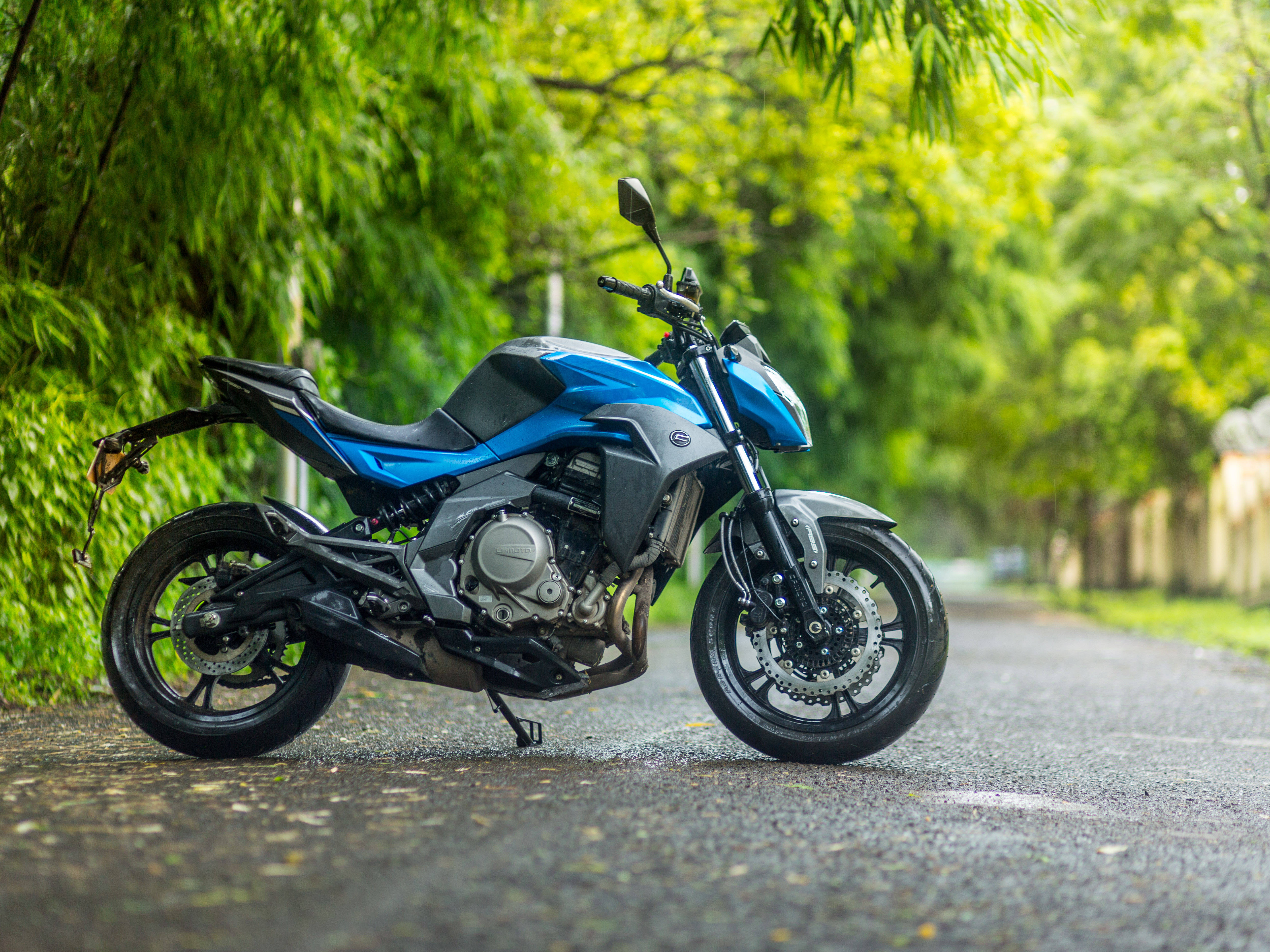 Now, while CFMoto might be a Chinese company, it is among the most popular ones globally to come from the land of the dragons. That said, many bikers in India are still a bit sceptical of the brand and they have a good reason to be as quality from Chinese bikes in the past have been pretty shoddy, and that really is an understatement. CFMoto understands this well and have rolled out a 5-year warranty and a roadside assistance programme, and will be launching an app which promises to resolve any problem within 30mins.
So let's keep aside its country of origin and focus on the CFMoto 650NK - the brand's most affordable 650cc offering, and find out if it deserves your money or not.
Also read: CFMoto To Unveil Three New Bikes At 2020 Auto Expo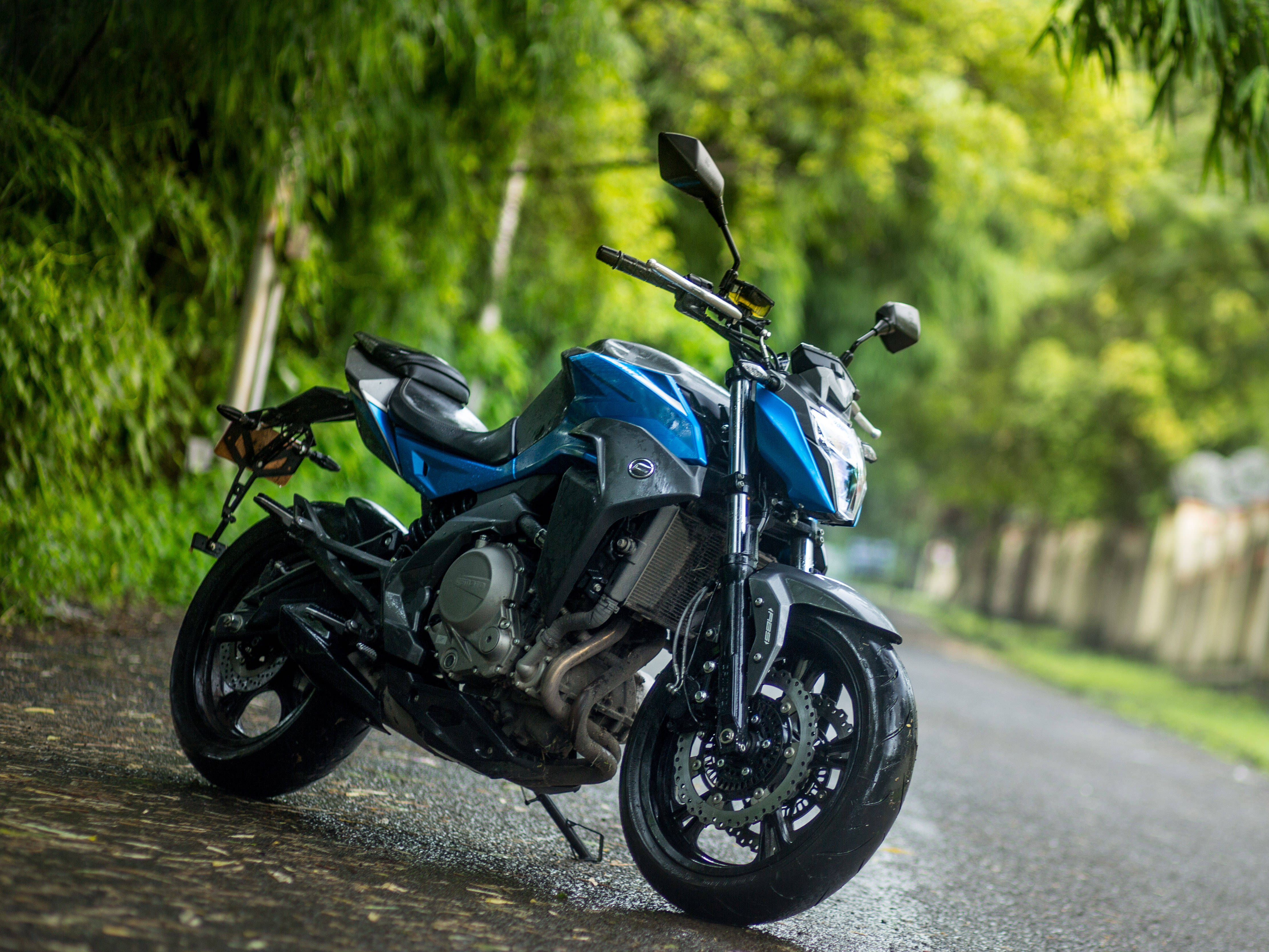 Design:
Styling is one aspect where the 650NK scores highly. It grabbed a lot of attention wherever we went and I got a lot of curious enquiries from fellow bikers. The bike has a mass-forward design language and the sharp tank with large radiator covers gives it a big bike aura. Moving further, the split seats, stubby underbelly muffler and compact tail section add to its visual appeal. Despite employing a conventional fork, the 650NK does have a mean stance with dual discs and chunky tyres. Also, the bright blue shade on our test bike enhanced its visual appeal. The overall styling looks like an interesting mix between Kawasaki and KTM, which makes sense, especially when you consider that CFMoto's bikes have been styled by Kiska Design - the same company that designs KTMs.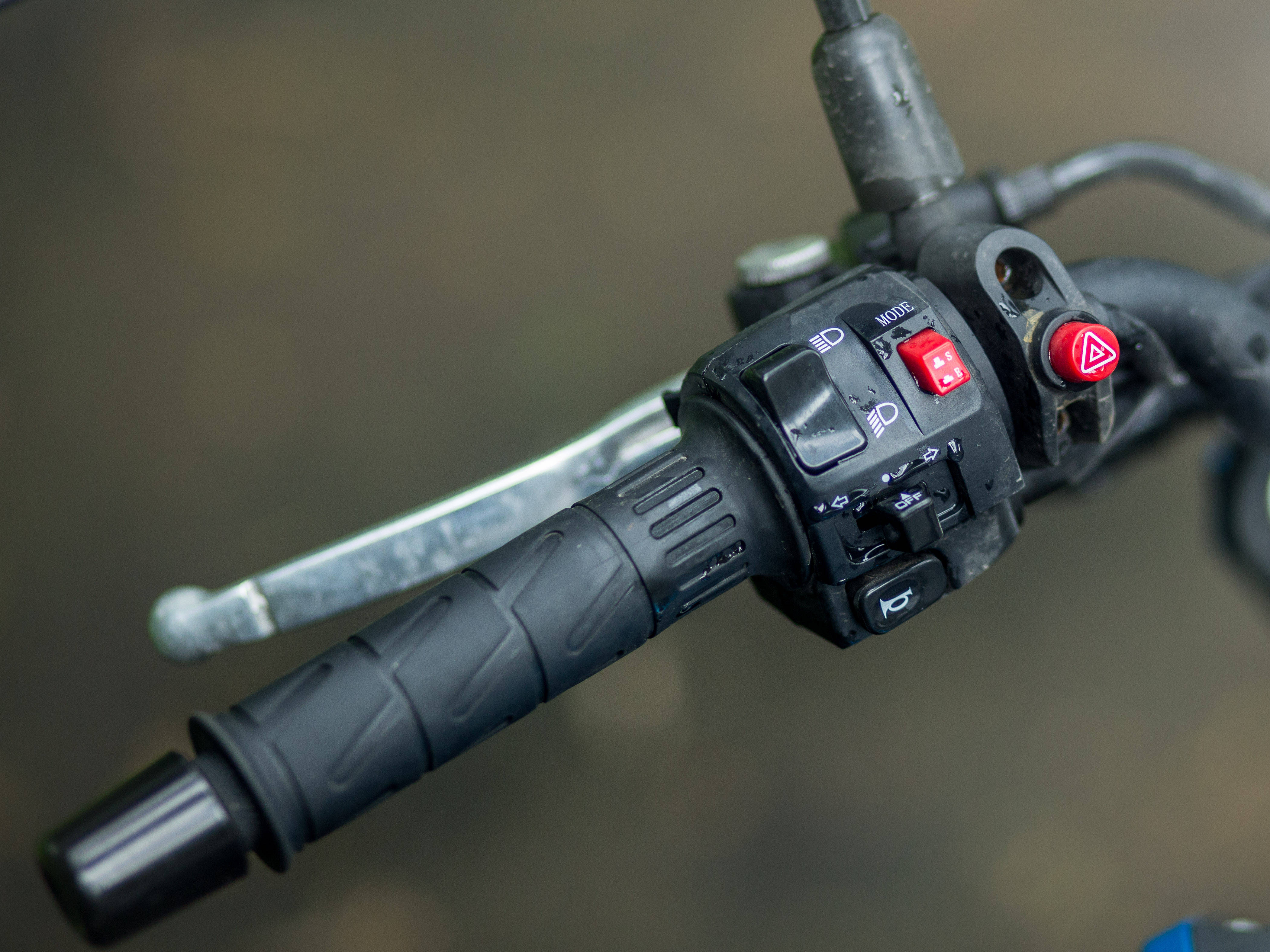 A major area of concern for many would be the build quality of the 650NK. Fit and finish levels on most of the panels are impressive. However, on our test bike, the left side tank panel gap was more than that on the right. While the switchgear layout looks a bit dated, quality of the switches is good and the handgrips felt premium. Very few loose wires were visible, however, the ABS module is exposed and has been positioned below the monoshock. We aren't sure if that's a good move considering our harsh weather conditions. All said and done, the overall quality was befitting its asking price, however, the real test of quality will be in the long run and that's something only time will answer.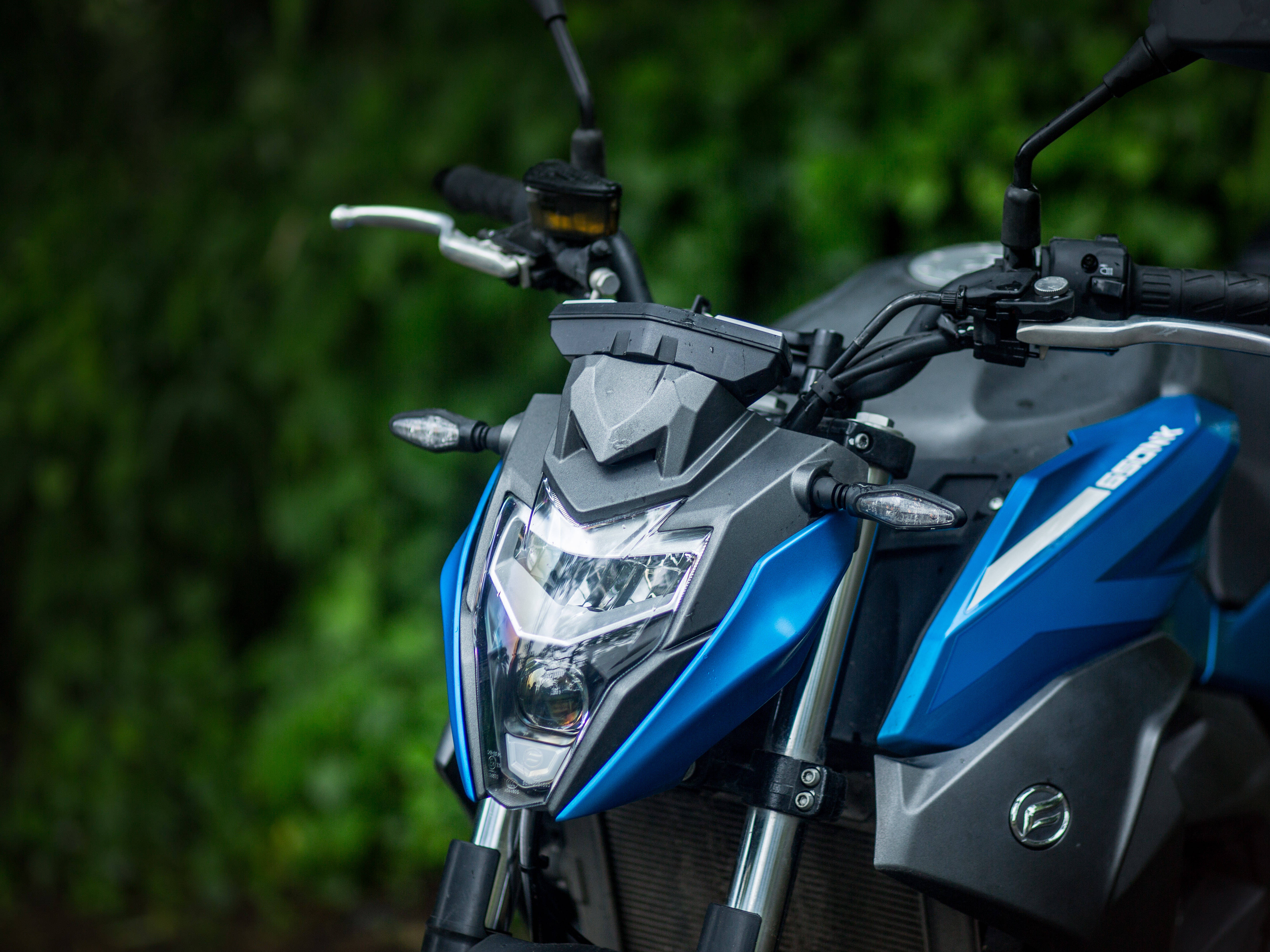 Ergonomics:
The large fuel tank gives you that impression of sitting on a big bike. You sit slightly leaned forward and the riding position is that of a pukka streetfighter. But I would have preferred a wider and straighter handlebar for a more relaxed riding stance and better leverage while riding through traffic. Also, the shape of the tank means that your crotch is a bit uncomfortably close to the tank and the seat cushioning is also on the firmer side.
While one might not feel tired riding the bike in the city or on short breakfast rides, touring is something I wouldn't be looking forward to on the 650NK. Seat height stands at 815mm. With a height of 5'10", I was able to get my feet flat on the ground really easily. But since the bike is quite narrow under the seat area, even shorter riders, those who are, say, 5'5" should still be able to comfortably reach the ground, although they might not be able to flat-foot it.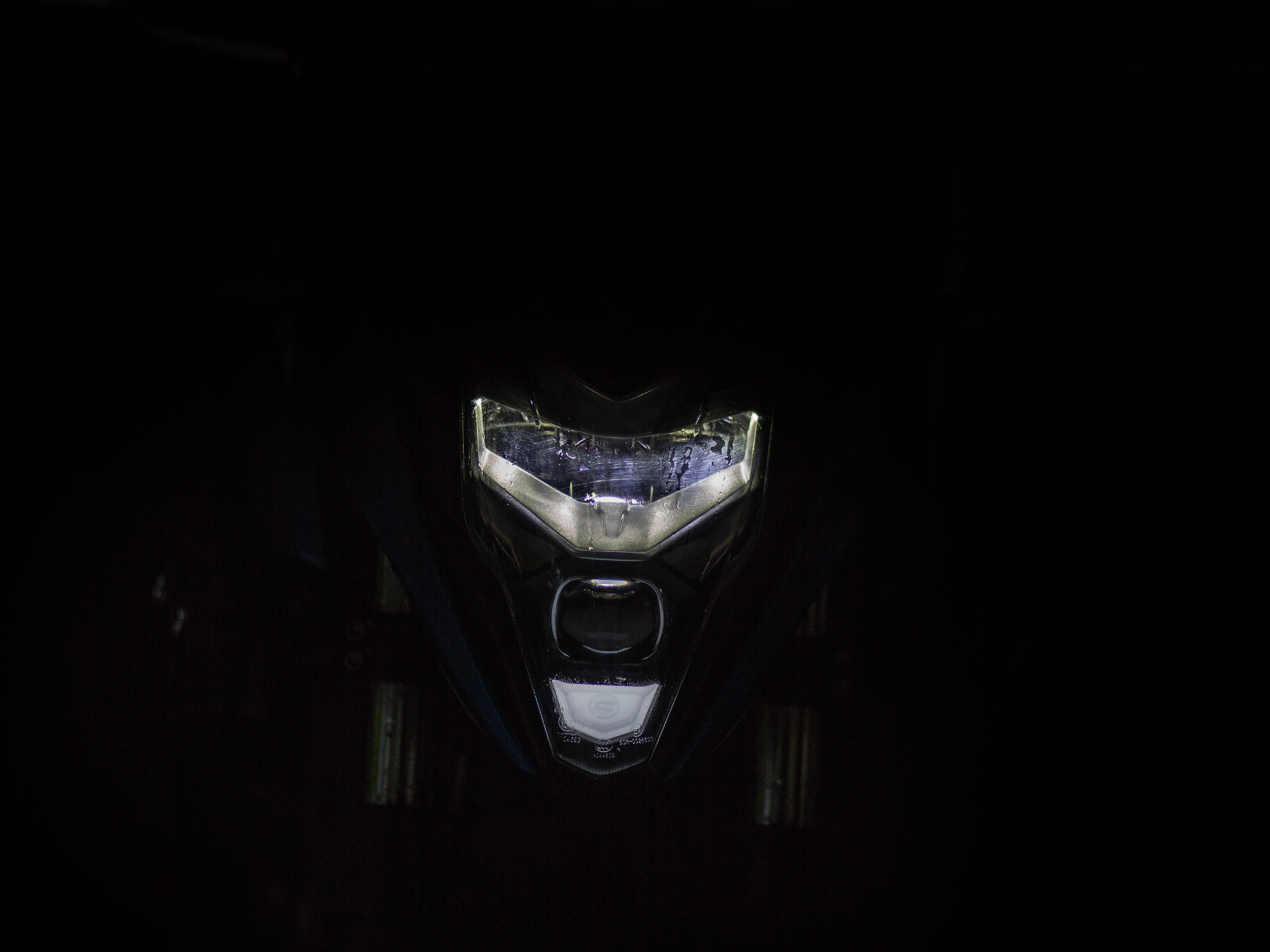 Technology & features:
Speaking about features, the 650NK sports an LED headlight along with an LED tail light as well as indicators. But the LED headlight doesn't give you great visibility as the low beam lacks throw and intensity. So if you're planning to buy the 650NK we will suggest that you invest in a good pair of auxiliary lamps. The bike gets dual-channel ABS as standard and apart from this, there are no other electronic safety aids on the bike.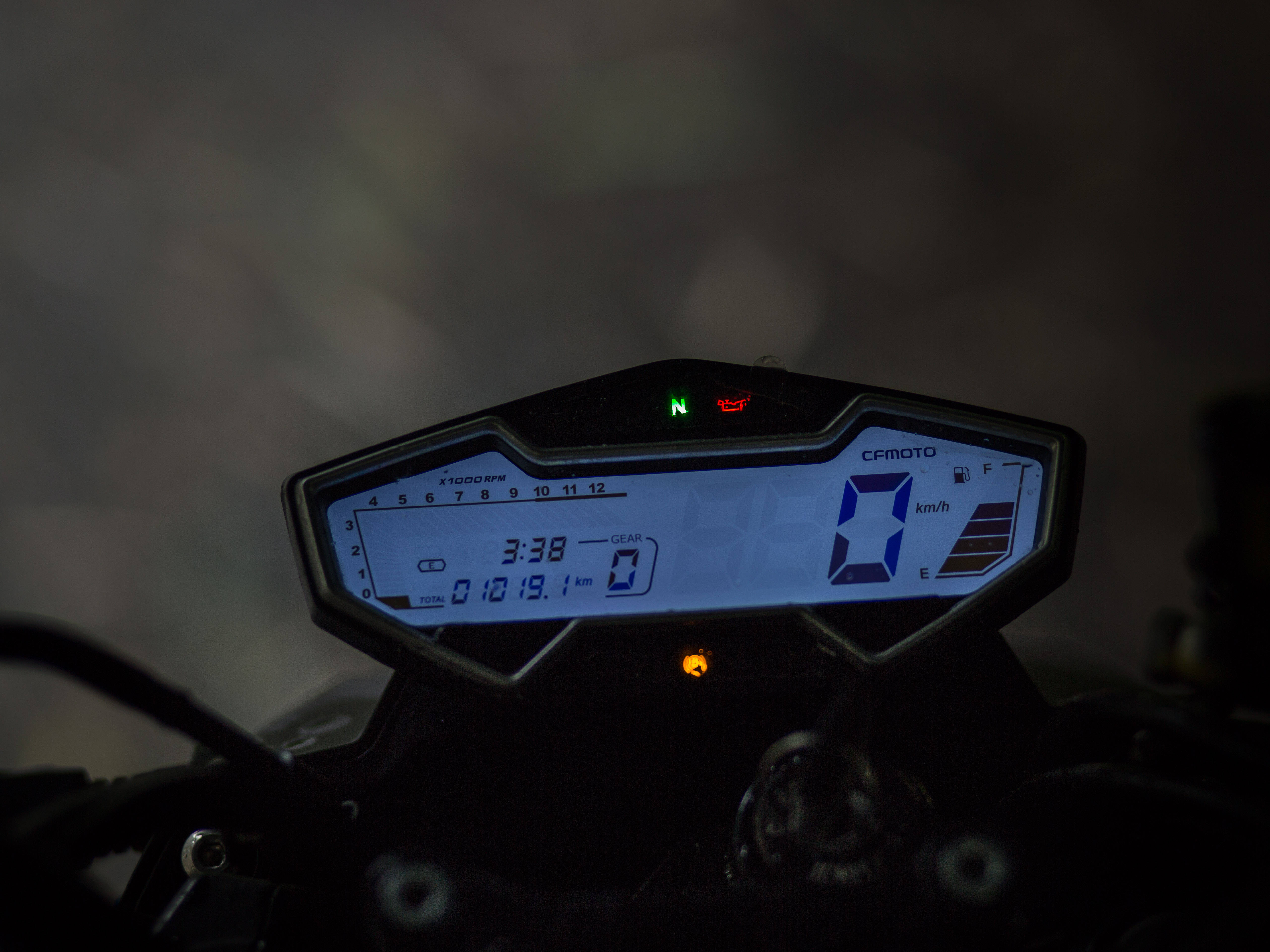 The instrument console is a digital LCD unit. I found the layout very cluttered, especially the small tachometer that's difficult to read on the go. While there are 5 different settings for screen brightness, I found the display to be a bit dull even at its brightest setting. Details on the display includes speedometer, engine temp, gear position indicator, clock, tripmeter, odometer and fuel gauge.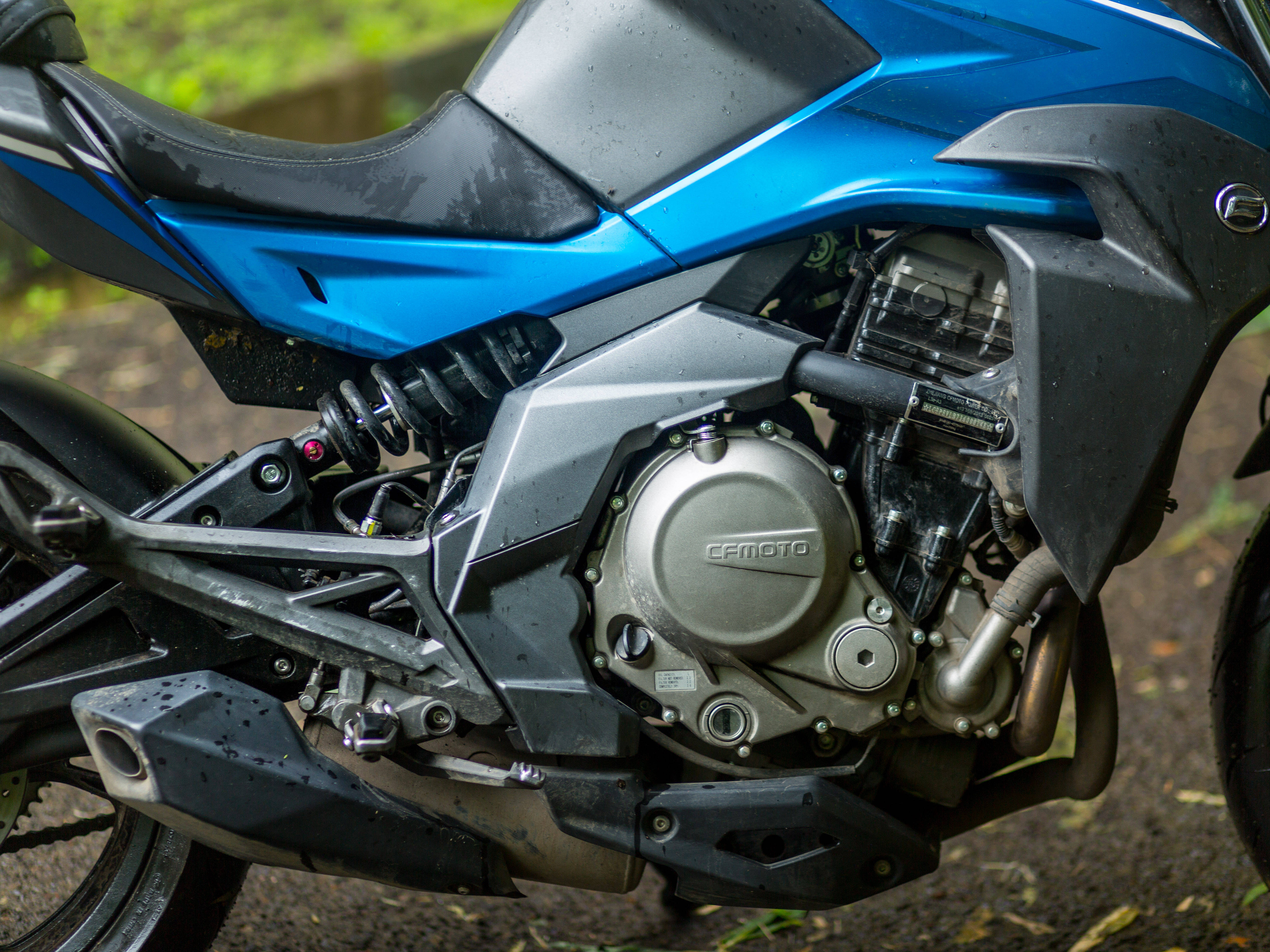 Performance:
Powering the bike is a 649.3cc parallel-twin producing 61.1PS at 9000rpm and 56Nm at 7000rpm. The 650NK is a quick motorcycle and that shows in our performance tests. But it isn't as quick as the Z650. The bike holds 100kmph at just 4000rpm and can cruise around 130kmph effortlessly. However, the motor lacks character.
| | |
| --- | --- |
| 0-60kmph | 2.36sec |
| 0-100kmph | 5.18sec |
| 30-70kmph 3rd gear | 3.71sec |
| 40-80kmph 4th gear | 3.64sec |
Don't get me wrong, it will do some exciting speeds, just that you don't feel thrilled enough and even the exhaust note isn't that great. Another issue with the engine is refinement or the lack of it. You can feel the vibes on the handlebar, tank and pegs above 3000rpm and this can get irritating.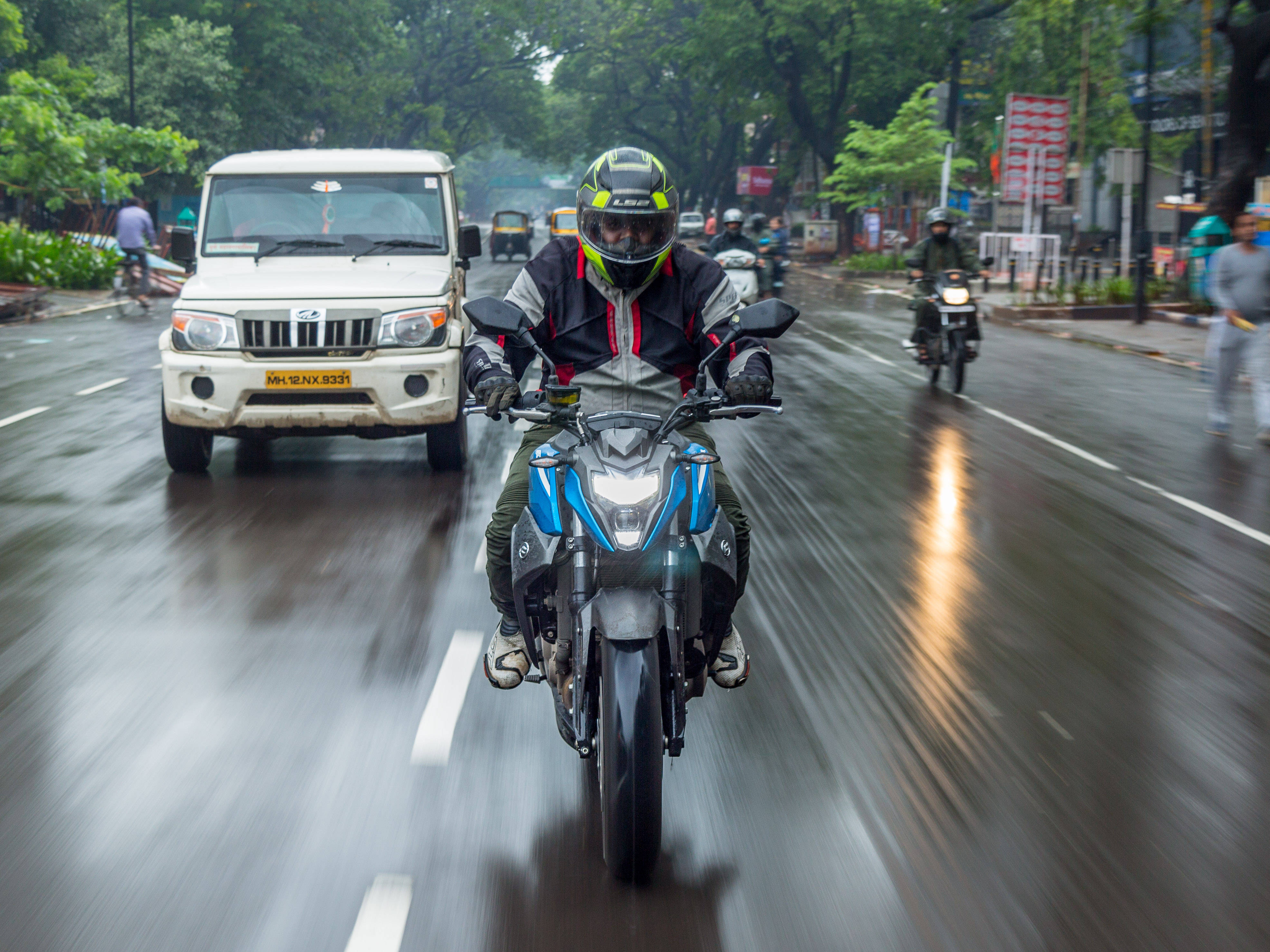 At city speeds, the motor feels very tractable and you can commute in third gear, however, the clutch is heavy to modulate. What impressed us the most was the engine's heat management. Agreed that our ride in the rain wasn't the best time to judge this aspect, but the engine didn't feel like it would scorch my legs. The 6-speed gearbox does its job well, but at slow speeds, shift action felt quite clunky on some occasions.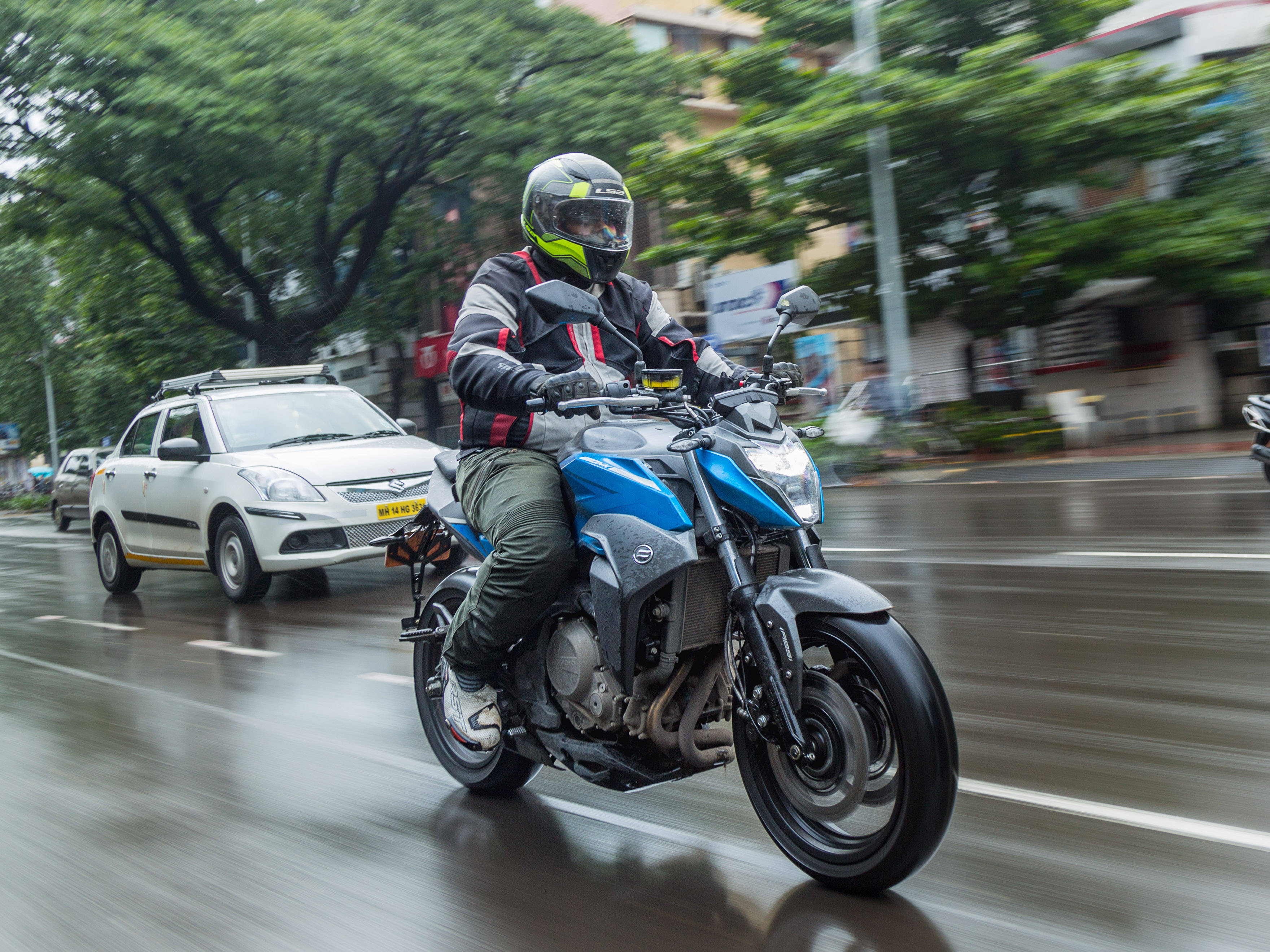 In terms of fuel efficiency, the 650NK returned 20.40kmpl in the city and 24.80kmpl out on the highway, which are decent numbers given its engine capacity and performance. To top things off, CFMoto has given the bike a rather generous 17-litre fuel tank which means that theoretically, you should be able to get a range of well over 300km even in the city.
| | |
| --- | --- |
| City FE | 20.39kmpl |
| Highway FE | 24.79kmpl |
| Fuel Tank Capacity | 17-litres |
Ride, handling & braking:
My initial impression of the 650NK was that it felt a bit front heavy. The 206kg kerb weight is felt at low speeds and the bike requires a firm hand to steer through traffic. But once you spend some time on the bike and carry decent speeds, you will get the hang of it. However, it isn't as quick steering as say the Kawasaki Z650. One aspect that will bother you is taking U-turns as the bike has a pretty wide turning radius. While it is far from being a nimble motorcycle, the 650NK didn't feel intimidating or cumbersome in city traffic.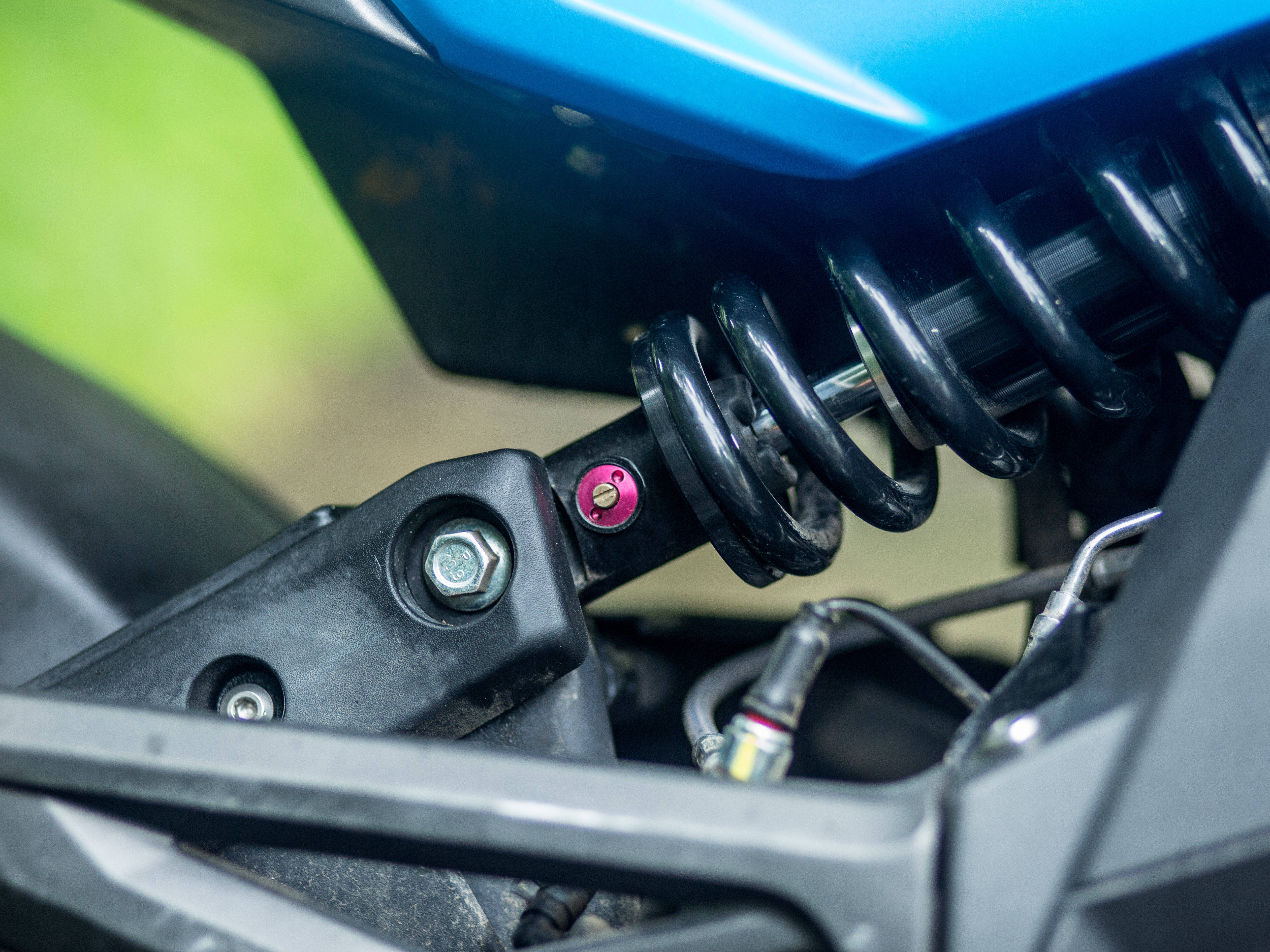 Its real test was on some proper mountain twisties and hence we landed up on our favourite roads of Lavasa to test the 650NK's dynamics. It was pouring down, with the roads completely wet and I must admit, I wasn't feeling very confident about grip. However, the 650NK tipped into flowing bends with enthusiasm and the CST tyres offered ample grip to lean the bike without any apprehensions. The chassis felt communicative and even in back to back corners, the 650NK's heft was well masked. Only when I started pushing its limits did it start feeling a bit nervous and this can be blamed on the softly sprung suspension. We feel most of the buyers will be happy with the handling dynamics of the bike.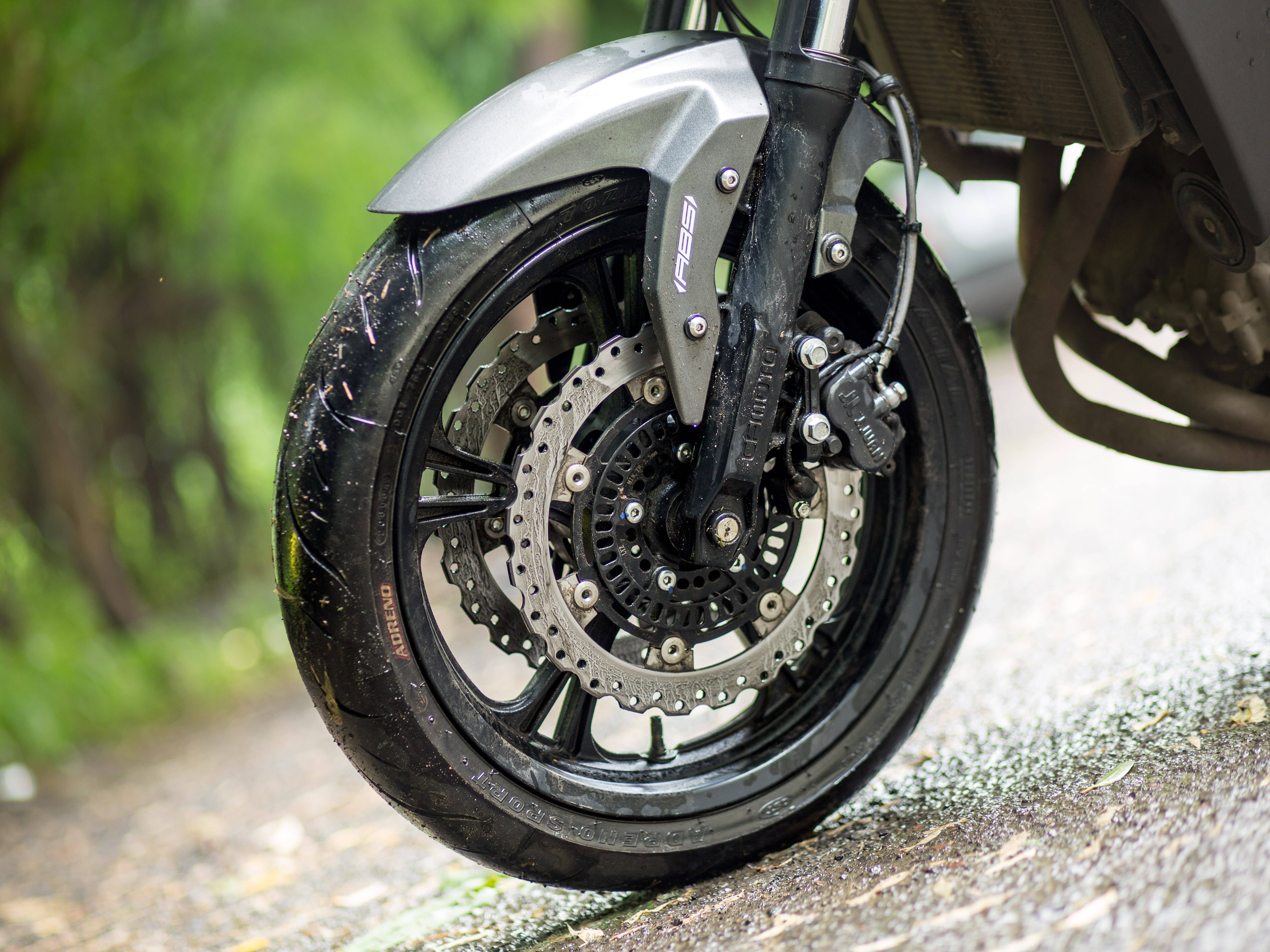 Although the monoshock can be tuned for preload, the suspension has the tendency to bottom out easily and I felt jolts up my back while riding over sharp bumps and potholes. So if you're riding on bad roads, choose your path carefully. The twin-disc brake units and a single disc unit at the rear provide good stopping power. It managed to halt from 80kmph in just 30.10 metres and that too on a wet surface. While the bite from the brakes is there, the feel from the lever is vague and this could possibly put you in some sticky situations.
| | |
| --- | --- |
| 100-0kmph | 50.63 metres |
| 80-0kmph | 30.10 metres |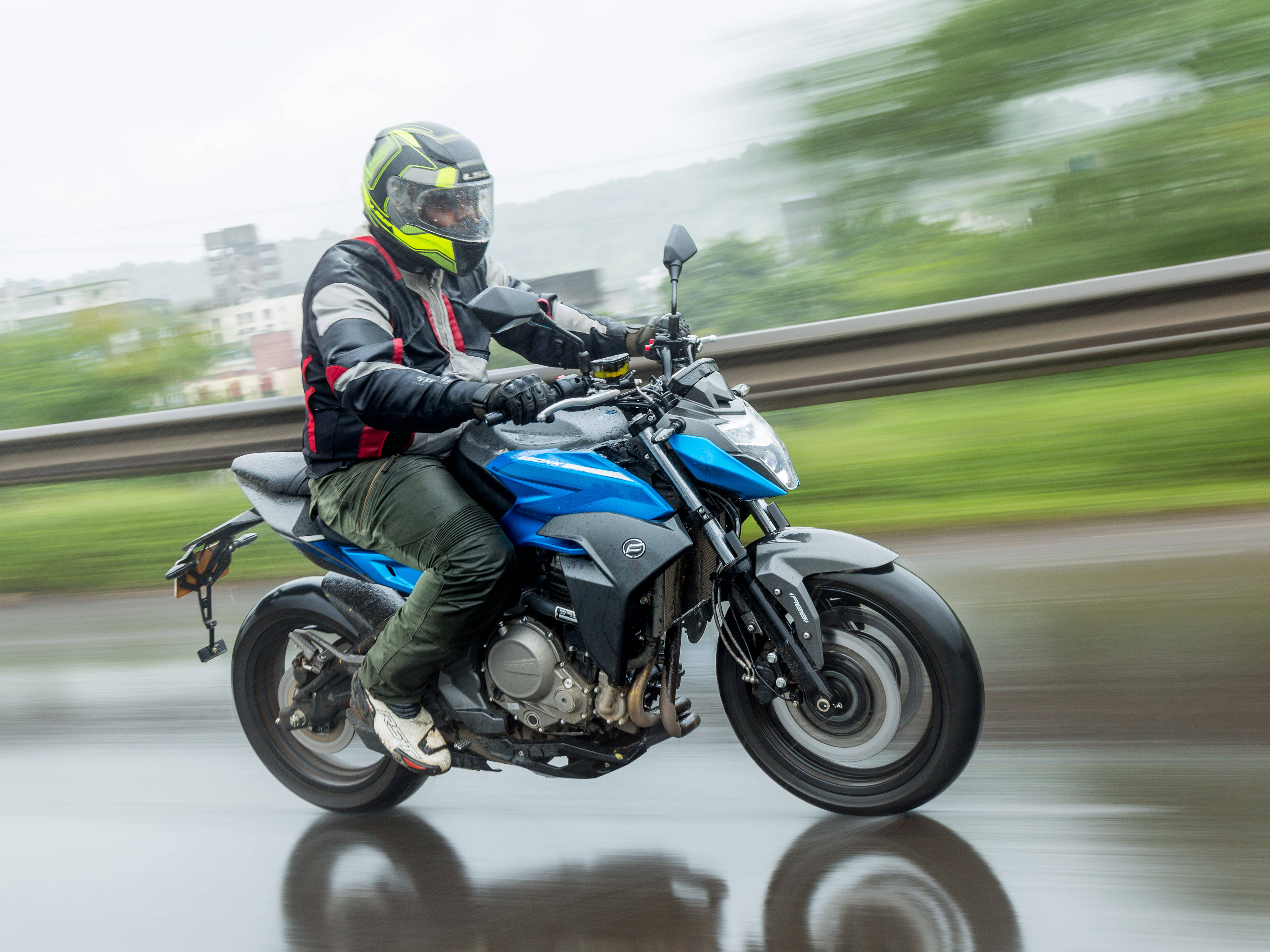 Verdict:
With its brilliant pricing of Rs 4 lakh ex-showroom and attention-grabbing styling, the 650NK does make a statement. But coming back to the main question of whether it deserves your money -- Well, we can't answer that with a resounding "yes." Being Rs 1.70 lakh cheaper than its natural competition, the Kawasaki Z650 is great. But we would've been happier if the 650NK was a little bit more expensive without compromising on premium feel. As things stand, the 650NK isn't really a "bad" bike, but one which gives you a feeling of "you're getting what you've paid for."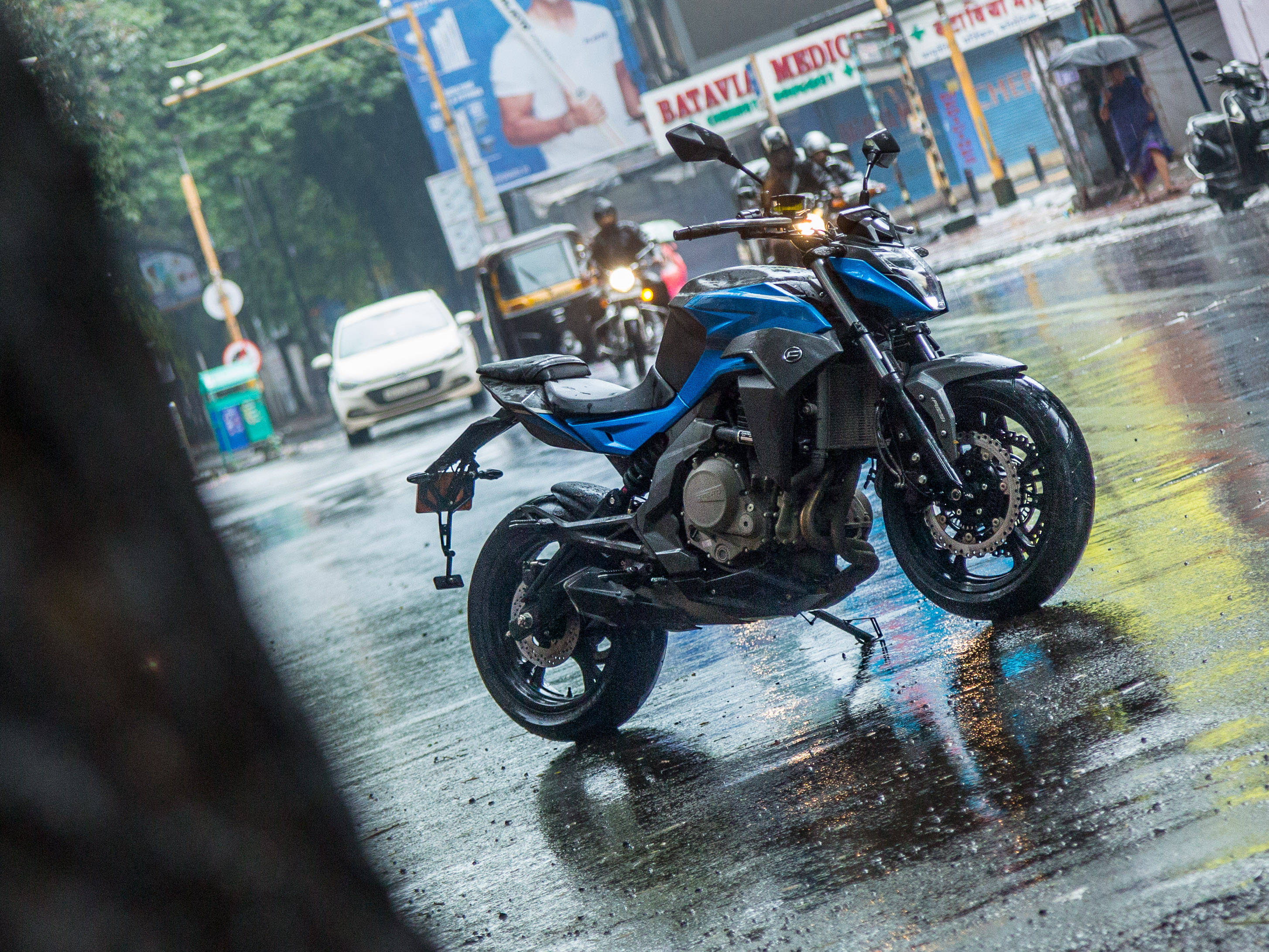 A product like the 650NK with its sharp styling would have made a better impact if it was launched a few years back in India. But the current Indian buyer wants style and substance. CFMoto has played the value card really well with the 650NK but it is an unknown brand, and reliability in the long run is also questionable. However, if you're fine with the above, the CFMoto 650NK works well as a stop-gap measure on your journey to a proper big bike.