How has Hero's premium 125cc commuter coped with the BS6 updates?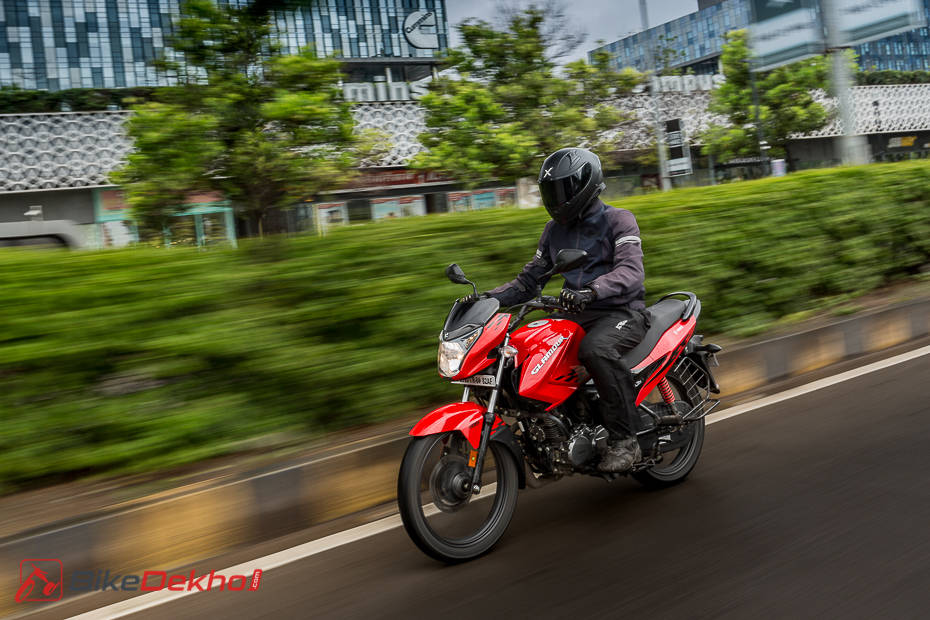 Little do people remember that India's first fuel-injected motorcycle came in 2006. No, it wasn't the Bajaj Pulsar 220 DTS-Fi as Hero beat it to the punch by a few days with the Glamour 125. Over the course of the following 14 years, the Glamour has seen a lot of colour updates and a complete overhaul in 2017. For 2020, Hero hasn't done a lot of tweaks to its 125cc commuter visually. Yes, the motor is now BS6-compliant and there is a new 5-speed gearbox but there are also some minor differences that might not be so visible in the flesh. What are they and have they made an impact?
PROS
The engine is quite peppy for city runabouts.
It is a pretty light motorcycle.
i3S and AutoSail tech are great features for daily commutes.
CONS
Engine sounds coarse.
Fit and finish levels aren't great.
Braking performance is a bit of a let down.
Stand-out Feature
i3S engine start-stop tech helps improve fuel consumption.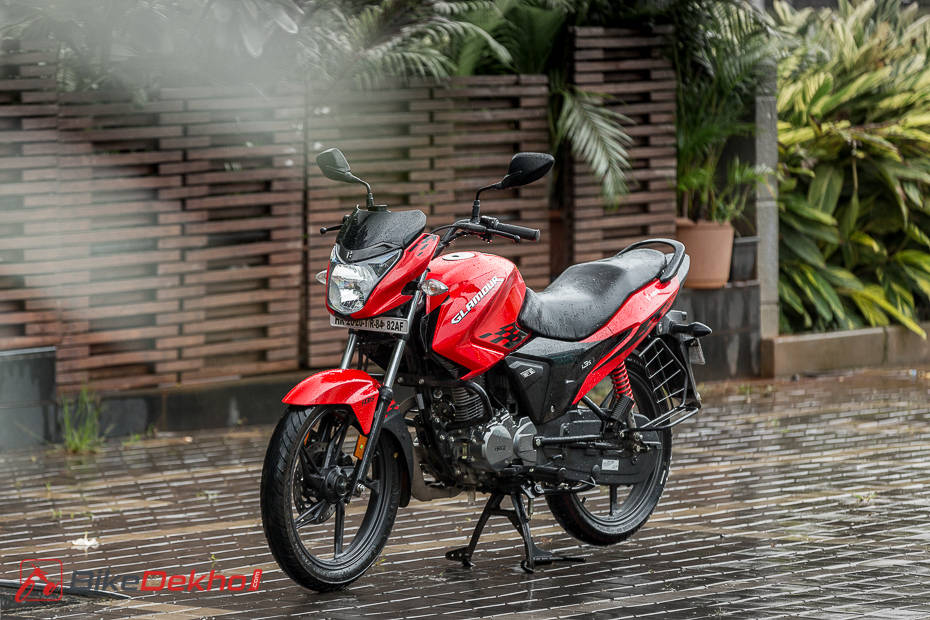 DESIGN
Despite being the more stylish of the two 125cc commuters from Hero, the Glamour's design still feels a lot understated. There is a hint of sportiness to the design but it does not look quite out there like the Honda SP 125 or the Bajaj Pulsar 125.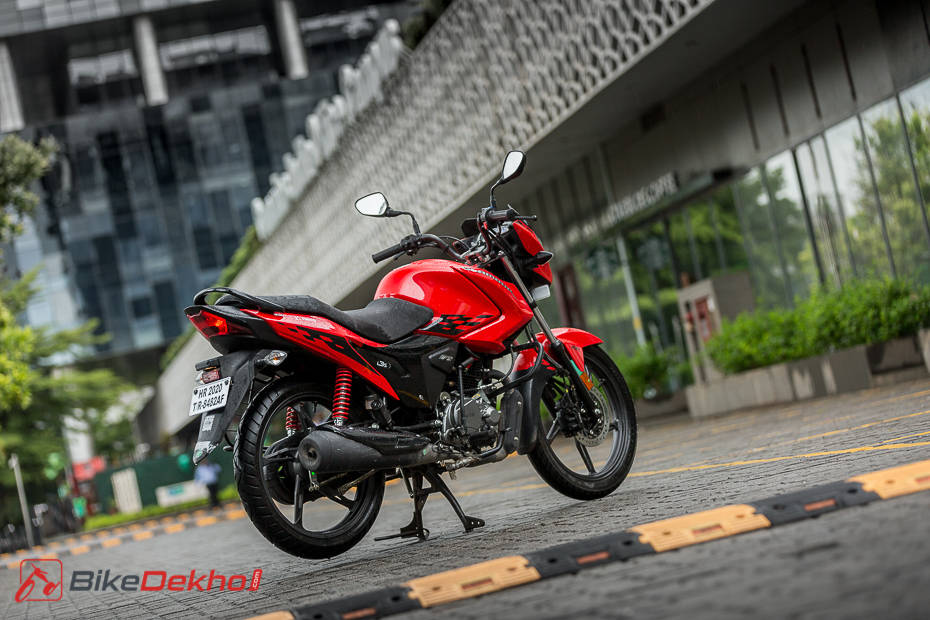 The overall design remains fairly similar to the older Glamour as subtle styling tweaks around the side panels and headlight cowl are only noticeable when looking at the two bikes side by side. Of the four colour options on offer, the Glamour's edges and panels are best accentuated in the pictured Sports Red option. The rest of the options use a lot more black and thus, small design elements might not pop out as much.
Switchgear quality is okay and so is the paint finish on the plastics. The uneven panel gaps and poorly finished welds are definitely an eyesore. Plus, some panel fasteners became loose and one even fell off while testing. Hero's motorcycles are renowned for their bulletproof reliability and build quality so these flaws are disappointing.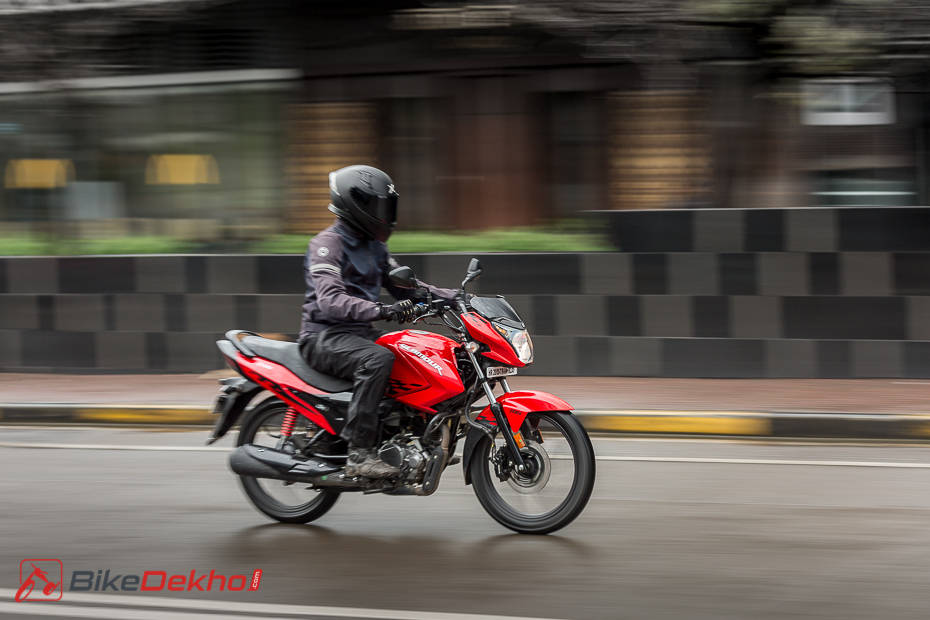 ERGONOMICS
Contrary to what has taken place on most two-wheelers, Hero has managed to shed weight on the Glamour 125 BS6 by three kilos. At 122kg (drum, 123kg for the disc), it feels fairly light. Coupled with a fairly accessible seat height of 793mm, the Glamour is quite easy to handle for average built riders or even shorter ones when backing up into a parking spot or at a traffic light. The overall riding posture too is quite suited for commuting with the bars and pegs both in neutral settings.
The seat's raked-up shape and soft foam does tend to hurt your tailbone after a long ride, especially if you are on the heavier side. There is no discomfort during a short 15-20 minute jaunt but as you begin to sink in, your lower back starts to complain.
Large pillion riders will appreciate the long seat as there is plenty of room on board. One will not find it difficult to hold onto the grab handle. The pillion footpegs too are fairly low, making for a comfy rear seat experience.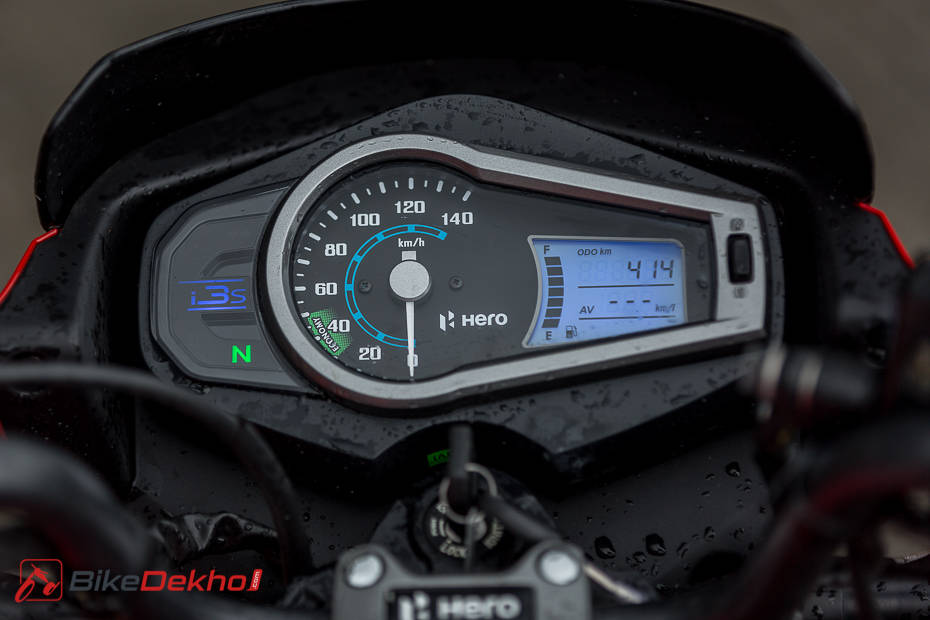 TECHNOLOGY & FEATURES
The semi-digital info cluster isn't completely new. The digital inset as well as the analogue speedo remain very much the same, the only difference is in the layout of the tell tale lights. The inset displays an odometer, a tripmeter, average fuel efficiency indicator and a fuel gauge. It gets a blue backlight to make it legible while riding at night.
Halogen bulbs are found in almost all lighting systems, no LEDs here. The system works well and does a decent job of lighting up the road.
Fuel injection and i3S start-stop tech were always present but Hero has introduced a new feature called AutoSail. It is pretty much the same as TVS's Glide Through Traffic technology that allows the bike to crawl forward by gently letting go of the clutch lever without giving any throttle input. The system is active in all five gears, enabling you to cruise up to 25kmph.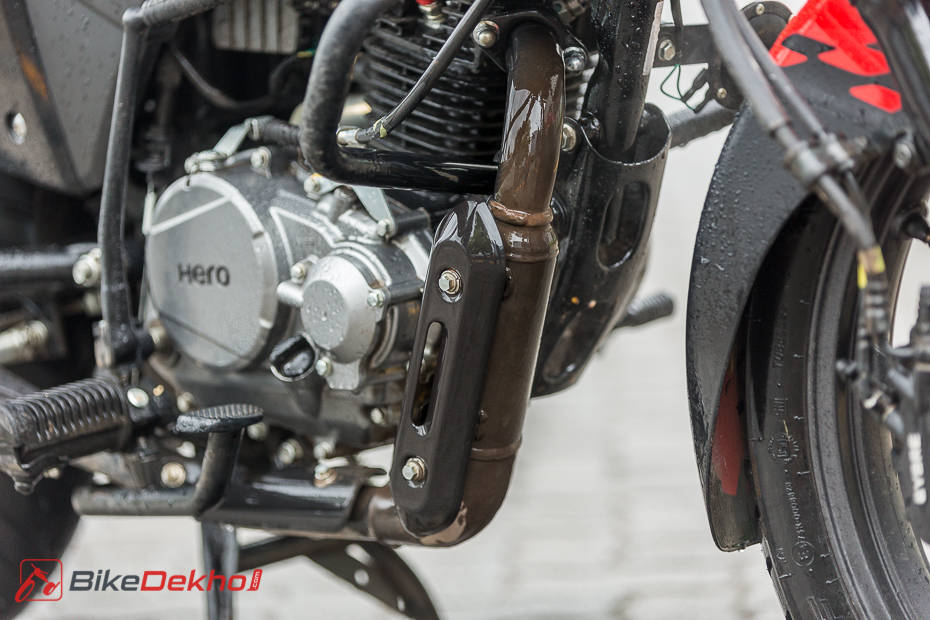 ENGINE & PERFORMANCE
The 124.7cc mill has lost some and gained some in the transition to BS6. It has lost out on power and torque but more importantly it has gained an additional gear. As a result, the Glamour manages to be as sprightly as before with the performance deficit not being quite so significant.
Power is laid down in a smooth manner. Majority of the drive is focussed in the mid-range, which coupled with short stacked gear ratios, makes for quick getaways. The engine is fairly tractable too, allowing you to pull away from speeds as low as 25kmph in fifth gear.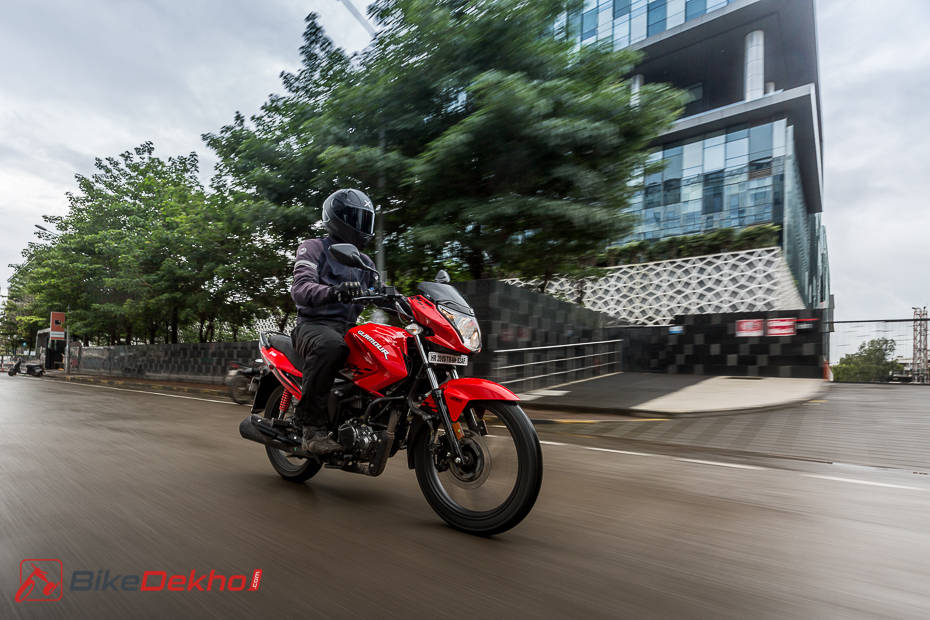 It does manage to sustain speeds of around 60-65kmph without any fuss. Post 70kmph, the engine starts to show signs of strain and it begins to cry for help beyond 85kmph. The motor feels polished for the better part but having tried out its competition late last year, the refinement level on offer is like chalk and cheese. At higher speeds, there is a distinct buzz felt at the tank and pegs. The engine too sounds harsh and coarse, not very pleasing to the ear even while commuting.
The i3S tech works flawlessly. The stop-start tech makes sure that you end up conserving a decent amount of fuel. There's not a lot of steps involved in activating the feature as you just need to slot the bike into neutral at a traffic light and it will kill the ignition. To fire it back up, simply grab the clutch lever.
As a result, the Glamour 125 BS6 delivers well in the fuel efficiency department, certainly better than the older BS4 bike. When you take the 10-litre fuel tank (tank capacity unchanged) into account, the BS6 Glamour manages to go for nearly 100km extra on a tankful.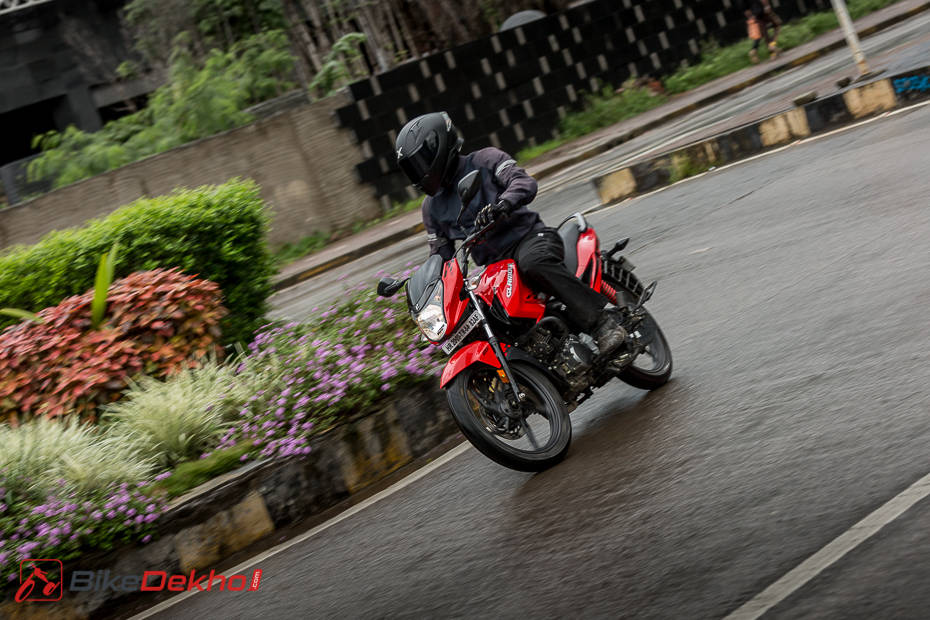 RIDE & HANDLING
The Glamour might have the same old heart but its skeleton is all new. Yeah, a new diamond frame, a new telescopic fork and different twin shocks. The suspension units have more travel now but their tune is not on the plush side. Commuter bikes like the Glamour 125 are usually the people carriers, or even goods transporters, in semi-urban and rural India. Once you load the bike up, the suspension units soak up bumps better. However, when riding solo, you experience a lot of sharp bumps.
The handling is quite neutral as the 1,273mm long wheelbase (11mm more than BS4) makes it quite a stable handler. It is still lively though, cutting through traffic like a hot knife through butter. But don't expect it to blow you away in the bends. It is still a commuter at heart, mind and body.
The braking performance is not too shabby. The brake lever feel or progressiveness in the system is lacking. While having not experienced this first hand, our crazy road testers found that in wet conditions, the tyres squirmed around a bit. The front end hints of a possible washout when braking hard from around 30kmph or more. The low rolling resistance MRF rubbers are to blame here as Hero has opted for a more econo-centric choice to maximise the fuel efficiency aspect of the Glamour. And hence it posts slightly longer braking distances than its predecessor.
VARIANTS
The Hero Glamour BS6 is available in two variants: front drum and disc. The former is priced at Rs 69,750 while you have to pay Rs 73,250 for the advanced braking system. All prices, ex-showroom Delhi.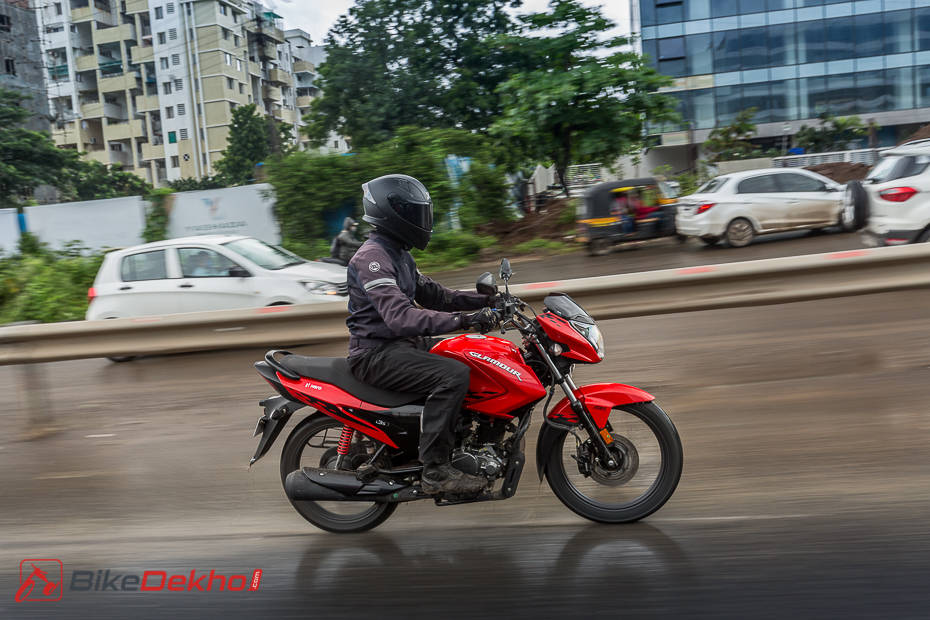 VERDICT
Hero has delivered well on a no-frills frugal 125cc commuter. It might be the premium 125cc Hero offering, but its pricing and feature set rival that of the Honda Shine and not the pricier SP 125. It is quite frugal and well priced for the current market scenario as well. There is still a bit left to be desired when it comes to engine refinement, suspension tuning and build quality. These are some important bits that buyers of this segment are looking out for and hence coming short in this regard seems like a bit of a let down.